We Built the Speaker | Pt. 5, The Power
article.subHeader SOUNDBOKS, starring Anton - Director of Development at SOUNDBOKS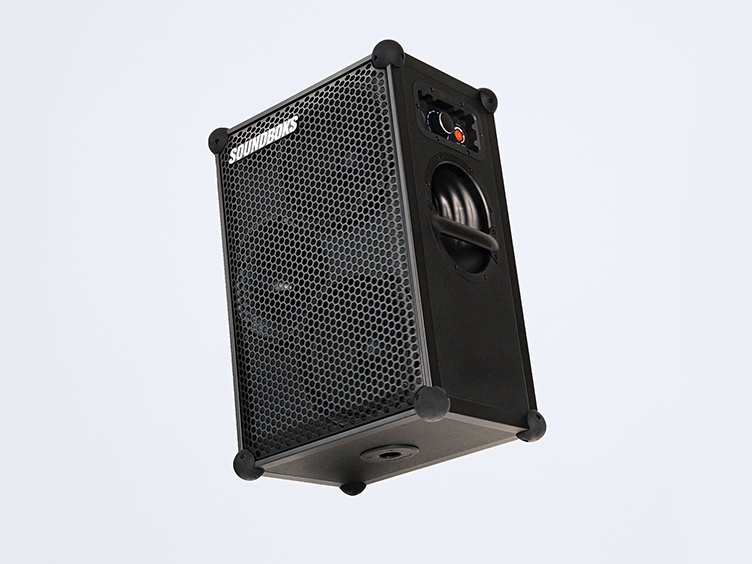 We often get asked about the watt count of our speakers - a totally fair question. The only problem is that watts don't actually tell you anything about how loud the speaker is. Rather, it's an indicator of how much power your speaker is consuming – a measurement that really only makes sense with PAs, where you have unlimited access to power through a wall outlet. We're looking for minimal power draw and maximum output. So how do we do it?
Watts in a name
So what measurements do make sense? When we developed the
SOUNDBOKS (Gen. 3)
, formerly The New SOUNDBOKS, we were adamant that the speaker needed to tick three boxes:
Since we aren't using a wall outlet to supply our speakers with unlimited power, we have to get creative when it comes to generating epic sound volumes. We spent a lot of time improving the speaker units of the SOUNDBOKS (Gen. 3), formerly The New SOUNDBOKS, but we spent even more time perfecting the cabinet design. 
We created a pulse reflex port - basically a hole straight through the middle of the speaker -  that lets us play around with side acoustics that surrounds two subwoofers and one tweeter. The pulse reflex port works as two additional woofers giving us much better, louder sound and bass and improved sound quality. If that was too tech-heavy, all it means is that we have a sweet as, super-loud speaker that will knock your socks off.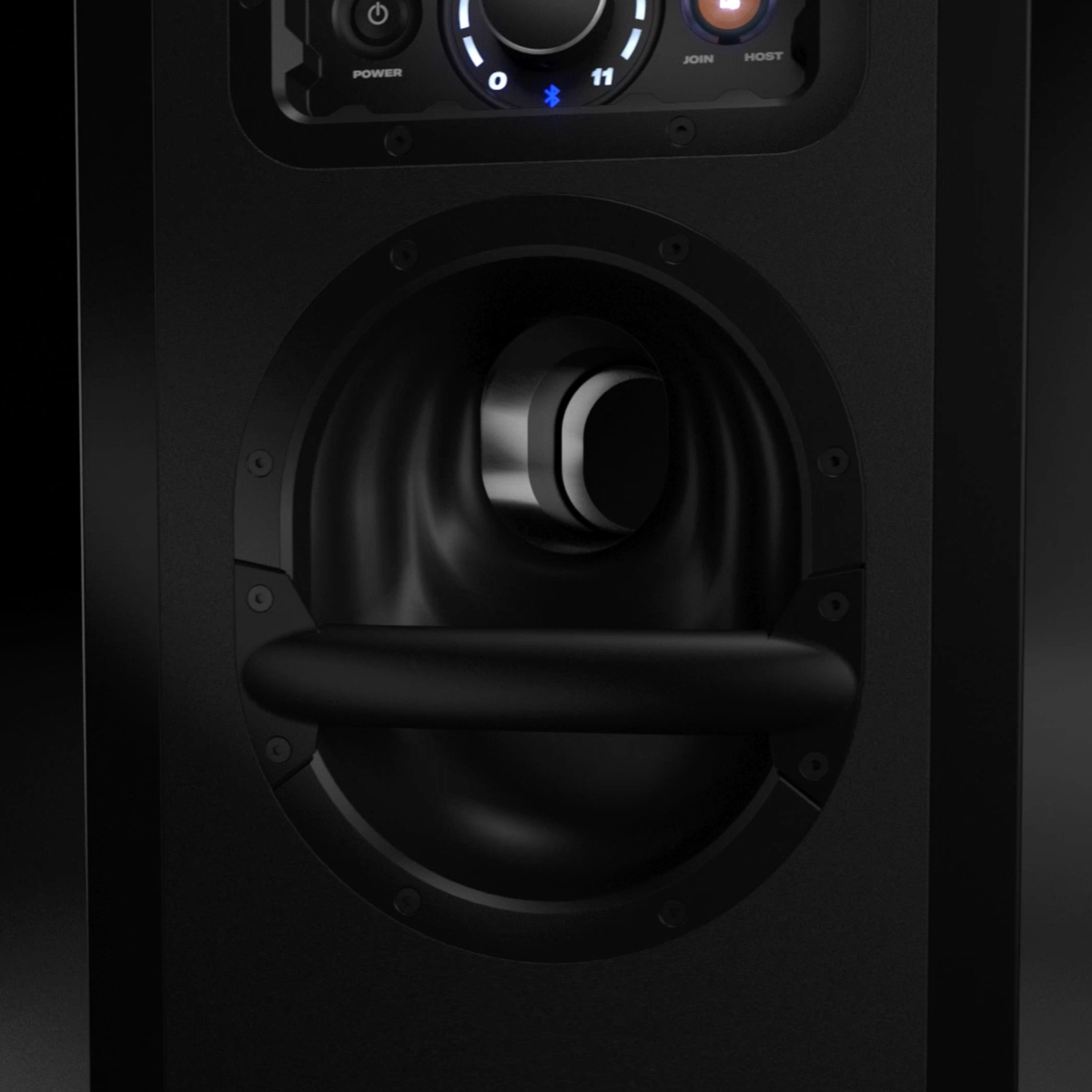 "We are the cheeky young brave company that is trying to challenge all the bigger old companies. If it's not challenging and if it's not new - we don't do it." 
- Anton Agersnap, Director of Development
We typically don't strive toward developing patented technologies. We'd rather go ahead with creating something we know our community wants than dealing with paperwork and adhering to specific rules and regulations. So we look at what is already on the market and see how we can build off that to create something different, something new, and hopefully something better. 
The best example of this can be seen in our battery efficiency and sustainable battery chemistry. We want the SOUNDBOKS battery to have a long life - not like with a lot of cell phones where after a year of use you can't even get a day's use out of a fully charged battery.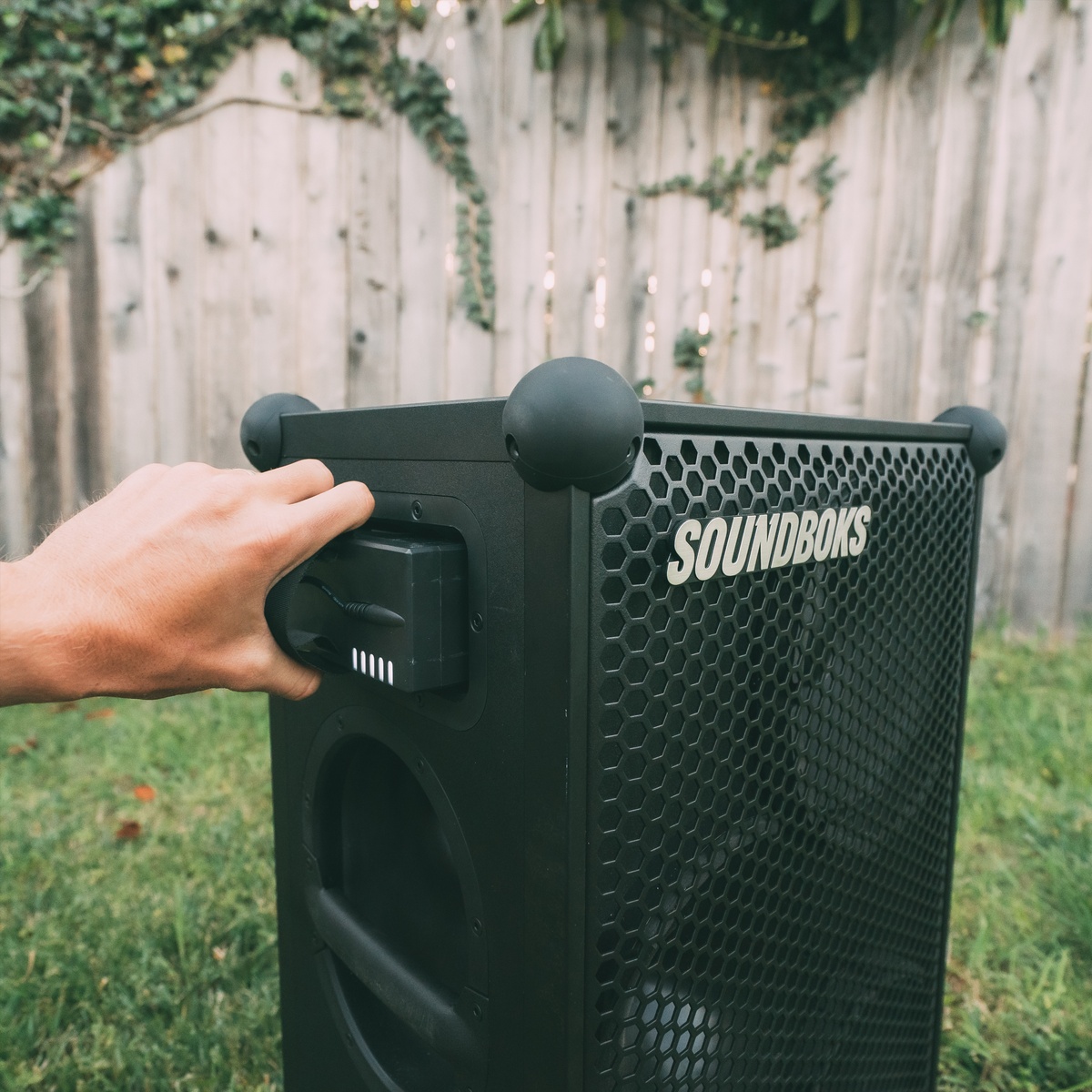 Our batteries are made of special lithium iron phosphate composition and are guaranteed to run up to 1000 full charge cycles. To give you some perspective, your average cell phone has about 2-400 full charge cycles before the battery starts to lose its umpf. And typically, a cell phone will (unfortunately) be used much more than a speaker. So you shouldn't be seeing any reduction in battery power any time soon. 
When it comes to designing our cabinets, we have to think outside the box. Most speakers worth their weight (pun intended) are heavy because the cabinets need to have super thick walls in order to minimize vibrations from the subwoofers. We want powerful sound just as much as the next guy, but we also want our speakers to be portable.
When building the
SOUNDBOKS (Gen. 3)
, formerly The New SOUNDBOKS we used 9 mm thick plywood plates for the walls. To minimize vibrations we analyzed which points had the highest stress force and reinforced them with bracing structures. We also created a 100% connection between the subwoofer on the front plate and the one on the back. The result? A stiff cabinet that doesn't resonate too much and is light enough to function as a portable speaker.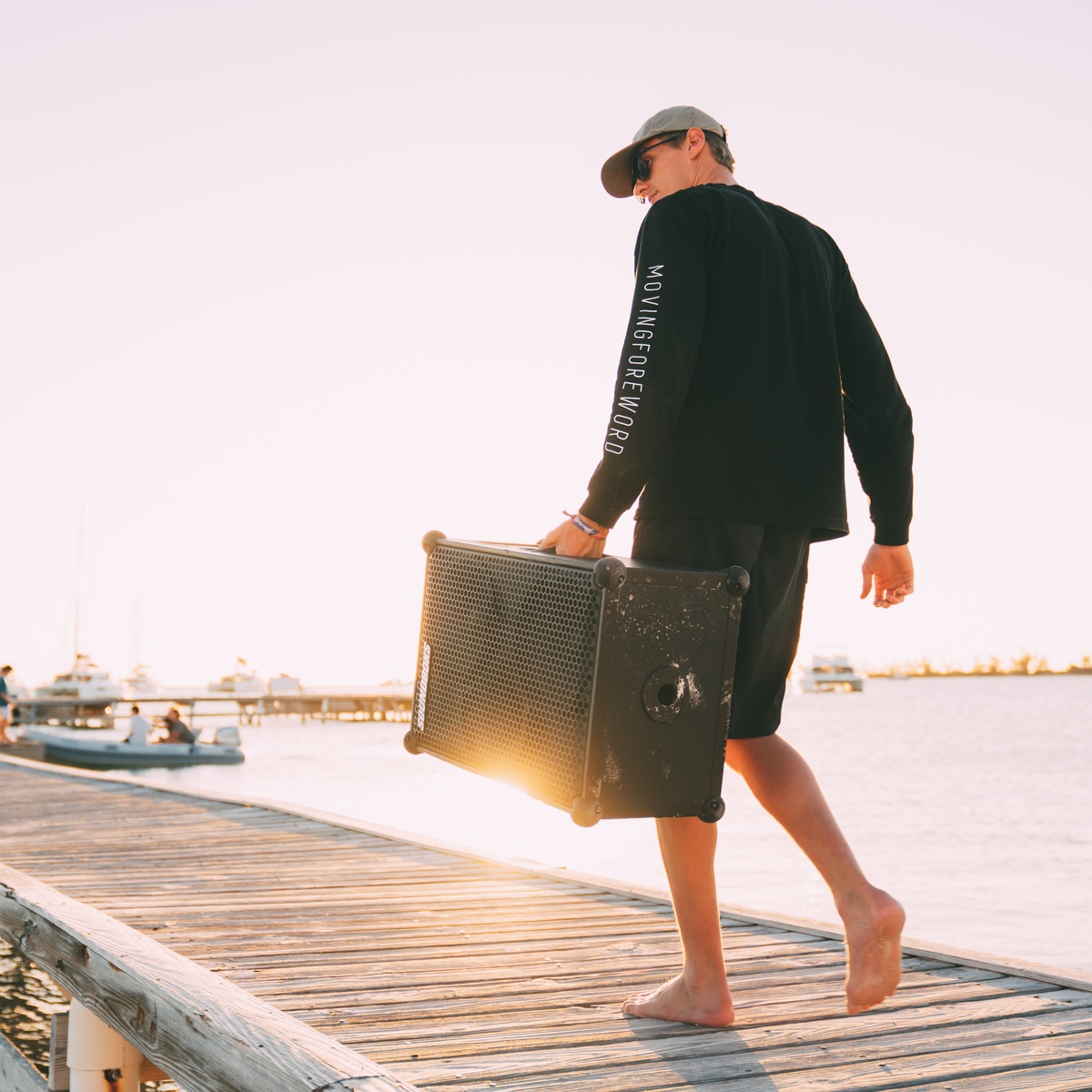 Even though loudness, battery life, and portability are our top priority when creating a SOUNDBOKS, we wouldn't be doing anyone any favors if the speakers weren't also durable and easy to use. When all is said and done, we don't want you to have to worry about if your speaker will be loud enough, if it will break if you leave it out in the rain or if the battery will run out mid-party. We want you to be able to take your SOUNDBOKS anywhere you see fit, crank up the volume, and have a great time - without a care in the world. 
article.authorProfile.title
Anton is 24 years old, born and raised in Copenhagen. As it turns out, he went to highschool with the SOUNDBOKS founders and it wasn't long before he joined the forces as the first-ever employee. Anton, an out of the box thinker, currently leads a team of 8 as Director of Development. What excites him most about working at SOUNDBOKS is the constant push towards innovation and the titillating vision that underlines everything that he and the companies strive to achieve.
article.relatedPosts.title.morePostsIn
global.productCategory.title