We Built the Speaker | Pt. 6, The App
article.subHeader SOUNDBOKS, starring David - App Developer at SOUNDBOKS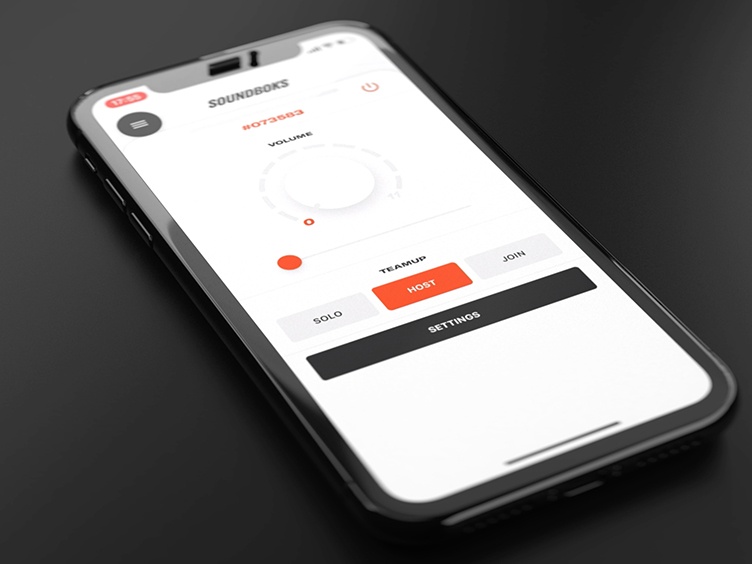 Apps feel like a no-brainer these days, right? There is literally an app for everything and anything you could ever imagine. But when it comes down to actually creating one, it's not always as easy as it seems.
We already knew that we wanted to make an app when we were working on the
SOUNDBOKS (Gen. 2)
, formerly SOUNDBOKS 2. But it's a massive undertaking and the company needed to scale to a certain size to be able to take on such a project. Even though we had a prototype up and running in about 2 months, our App Developer David doubled down for the better part of a year to really nail the functionality of the New SOUNDBOKS App. 
"The app is the ying to the speaker which is the yang."
- David Bjerremose, App Developer
Getting the prototype up and running was no small feat. The development team spent a lot of time learning brand new skills and trying to figure out what was even possible with the existing mobile app technology. The first small prototype could only do the very basics - but we built it out from there. Our top priority throughout the whole process was to make sure we could upgrade the speaker at any time - even after it was in the hands of the consumer. 
If we could achieve that, everything else could be redefined or rebuilt to fit with the specifications at a later point. Because there wasn't anything on the market that suited our wants and needs, we ended up coding our own firmware from scratch.
After a year of blood, sweat, and tears, we reached the finish line. We created an app that made the
SOUNDBOKS (Gen. 3)
, formerly The New SOUNDBOKS, upgradeable - anytime, anywhere. Sure, it was a lot of work but it opened us up to a myriad of new possibilities.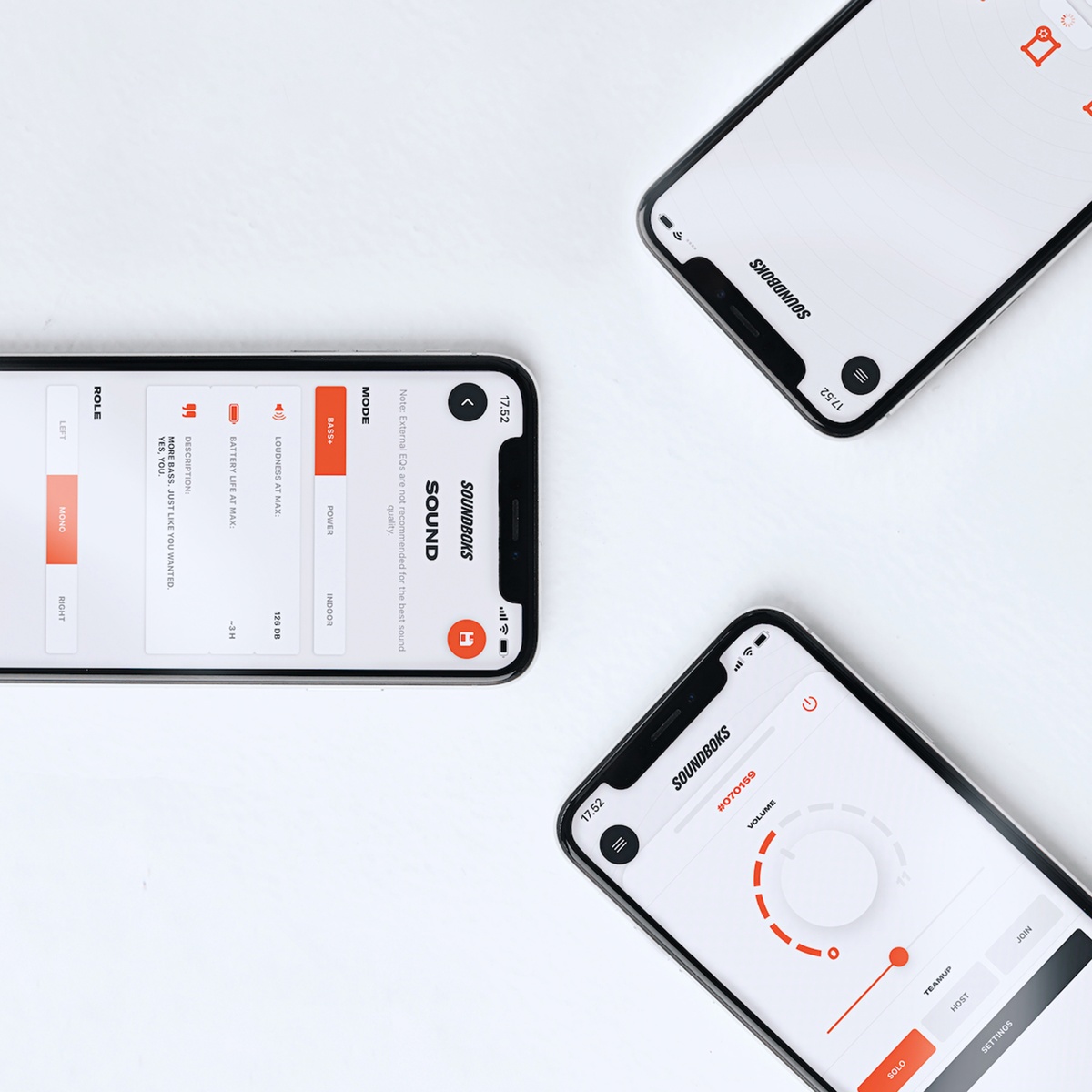 Living life in stereo
You might be thinking "Sure, upgradability is nice, but what can the app actually do for me as a user?" Well, it can do simple things like controlling the volume or turning your speaker off remotely just to provide that little extra bit of comfort. But there's a more sophisticated level where you can configure the two XLR panels in the back of the speaker to configure the gain values. 
The app also gives you access to the three new EQ sound modes that give you more variation and the best sound for any given setting. And if you have two or more SOUNDBOKS (Gen. 3), formerly The New SOUNDBOKS, you can connect them with the help of the TeamUp function, and thanks to the app, you can get a stereo sound going.
The app isn't made to look like a physical mixer - we want it to be easy to use and accessible to anyone, not just sound geeks. Instead of a classic mixer look and feel, we went down the more fun, app-y route. 
"The app basically works as a super smooth, super simple remote control for your SOUNDBOKS"
- David Bjerremose, App Developer
What's really nice about the app is how easy it makes it to set up your speaker, especially if you have several speakers and want to set them up for a specific purpose like a concert. What's even better is that by simply having the app, we can continue to tweak and improve existing features but also add brand new ones.
We are already working on ideas for a fourth EQ sound mode that could allow for better equalization. And we have plenty more ideas on the back burner. We are going to continue to upgrade the user experience for as long as we can. We want the
SOUNDBOKS (Gen. 3)
, formerly The New SOUNDBOKS, to stand the test of time and be with you for a very long time.
You think the app is good now - just wait and see what the next couple of years will bring. 
article.authorProfile.title
David is a 24-year-old self-taught developer. Programming since the age of 11, he already had an expansive career behind him when he joined SOUNDBOKS in late 2018. David is the brains behind the new SOUNDBOKS app and spends most of his time working on the tech side of things. With soft spots in gaming, board games, and playing devil's advocate, for David the most important thing is having great teammates to spar with. His favorite part about working at SOUNDBOKS? The cohesion and togetherness that is the backbone of the company - the feeling that you are a part of a team.
article.relatedPosts.title.morePostsIn
global.productCategory.title