We Built the Speaker | Pt. 3, The Tech
article.subHeader SOUNDBOKS, starring Anton - Director of Development at SOUNDBOKS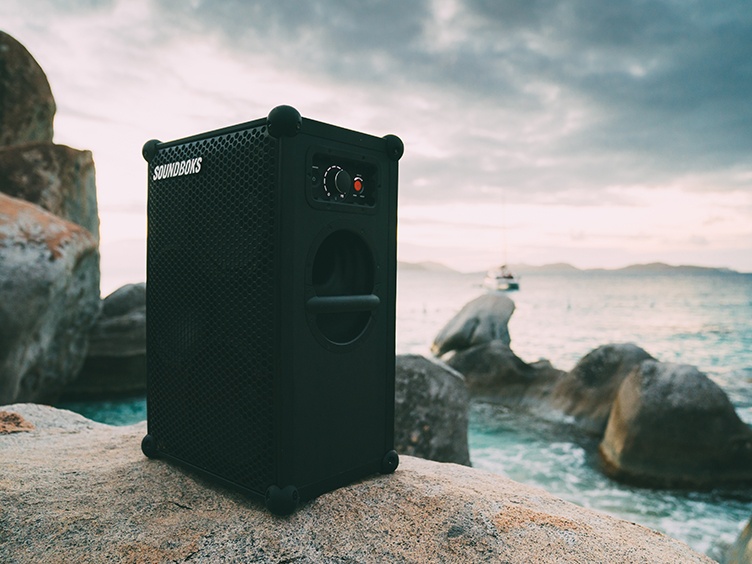 The
SOUNDBOKS (Gen. 3)
, formerly The New SOUNDBOKS, is a quantum leap from the SOUNDBOKS (Gen. 1) and the
SOUNDBOKS (Gen. 2)
, formerly SOUNDBOKS 2. The first two speakers were all about creating loud, portable sound - and simply put, that's what we did. We made two speakers with good amp technology, good Bluetooth technology, good DSP technology, and good battery power - but the functionality was limited. We also knew from our community that they were looking for something bigger, something louder, and with more bass. A challenge we gladly accepted!  
Give the people what they want
To find the right balance for the SOUNDBOKS (Gen. 3), formerly The New SOUNDBOKS, we put our main focus on technology straight from the get-go. What we ended up doing was basically building a tailormade mini-computer - something similar to a raspberry pi Arduino - but made to fit our specific requirements.
The "computer" would in turn allow us to connect the speaker to an app, update the speaker's firmware over time AND help us create a multi-speaker setup. Not something that just happened overnight. Director of Development Anton Agersnap and his team worked for over three years to get all the technology ready for the launch of the new wireless speaker. 
"What we do matters, and we believe in what we do"
- Anton Agersnap, Director of Development
The glitz and glamour
The
SOUNDBOKS (Gen. 3)
, formerly The New SOUNDBOKS is jam-packed with functional goodness, but there are three big components that really stand out and that we have worked hard to perfect. 
1. TeamUp Wireless Connection
Wirelessly connecting multiple speakers to play the same music using SKAA® technology makes the SOUNDBOKS experience even louder. 1 "host" speaker can connect to up to 4 "joined" speakers. A true innovation in our field and something that has never been implemented on this scale before. The TeamUp function doesn't rely on a wireless network, but rather a built-in router - meaning it works anywhere. 
A multipurpose input and output panel that is a part of the SOUNDBOKS (Gen. 3), formerly The New SOUNDBOKS, app. A standard instrumental mixer will have some 60 buttons, where if you plug in a guitar, you will only need 2 or 3 of those buttons.
We didn't want there to be a steep learning curve or 100's of confusing buttons. Instead, we made the electronics behind our Pro Panel smart, so that it adapts to whatever you decide to plug in - be it a guitar, a microphone, or a full DJ setup.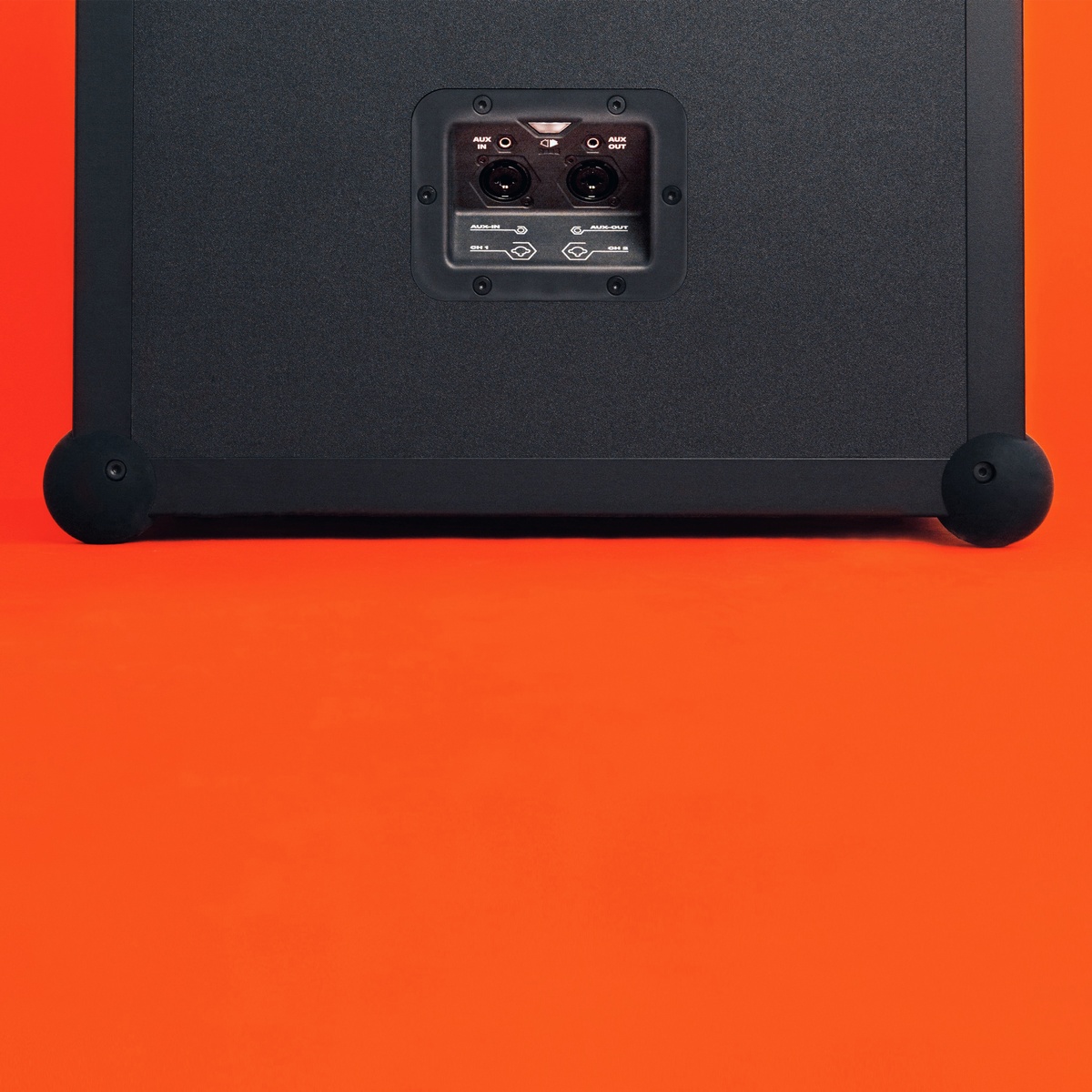 We built a technical platform that works as a kind of microcontroller or remote control for the SOUNDVBOKS (Gen. 3), formerly The New SOUNDBOKS. Instead of putting lots of dials and buttons on the product itself, they are all safely tucked away in the app. The app also works as a remote for volume control and to power off the speaker. 
Putting these three components together in one speaker spawns a lot of new functionality. Not only can you create louder sound and heavier bass with the TeamUp function without having to compromise on loudness, battery life, or portability, but the app is what really opens up the playing field. We can now go in and update, upgrade, or tweak the box at any time - even when it's already in the hands of our customers.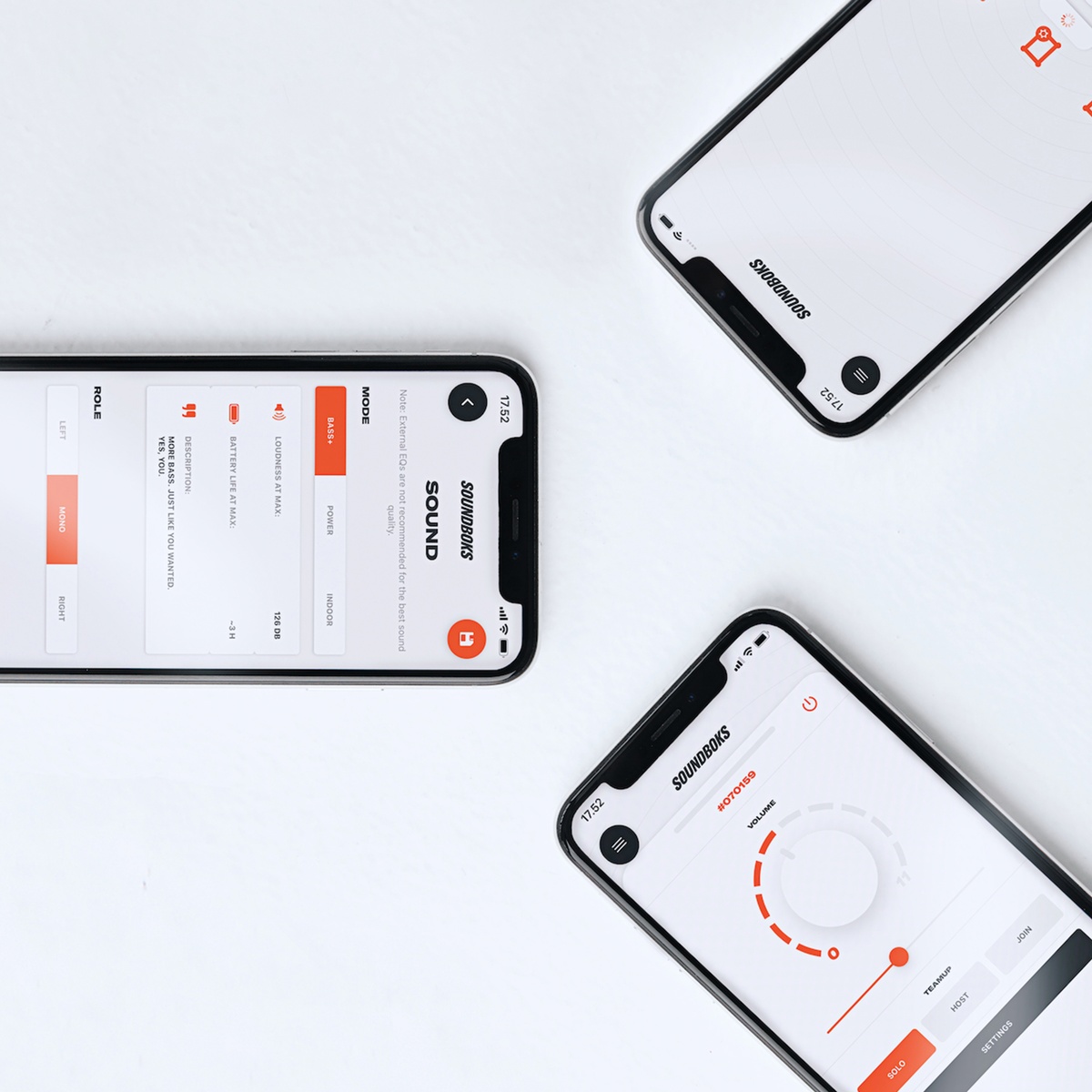 Food for thought
It sounds like we knocked the challenge right out of the park right? But with wireless connectivity you always have some limitations and more often than not the WiFi router is the source of the problem - the bigger the building, the more concrete, the worse the connection. We needed to find a workaround.
The
SOUNDBOKS (Gen. 3)
, formerly The New SOUNDBOKS, has its own router inside the speaker and as such creates its own network. A big help, but unfortunately it still doesn't eliminate all wireless and Bluetooth connection issues. 
Water interferes with any wireless connectivity, and especially 2.4 GHz. If you want to throw a party with let's say, 40-50 people, there will be a lot of water molecules getting in the way of the wireless connection. On top of that, there will most likely be a few phones on the dance floor with Bluetooth on standby and probably one or two WiFi networks floating about.
That's why we have created a cheat sheet that shows you the optimal setup for any given scenario. So now you don't have to worry about connectivity, you just have to grab your friends, pick your favorite tunes, and go wild.
Our hope is that with the SOUNDBOKS (Gen. 3), formerly The New SOUNDBOKS, you have everything you need. A super loud, bass-heavy party speaker that also doubles as a sleek and smart sound system for your home. 
article.authorProfile.title
Anton is 24 years old, born and raised in Copenhagen. As it turns out, he went to highschool with the SOUNDBOKS founders and it wasn't long before he joined the forces as the first-ever employee. Anton, an out of the box thinker, currently leads a team of 8 as Director of Development. What excites him most about working at SOUNDBOKS is the constant push towards innovation and the titillating vision that underlines everything that he and the companies strive to achieve.
article.relatedPosts.title.morePostsIn
global.productCategory.title