Under the Hood of the SOUNDBOKS (Gen. 3)
article.subHeader SOUNDBOKS - Not the speaker itself, but the people behind it.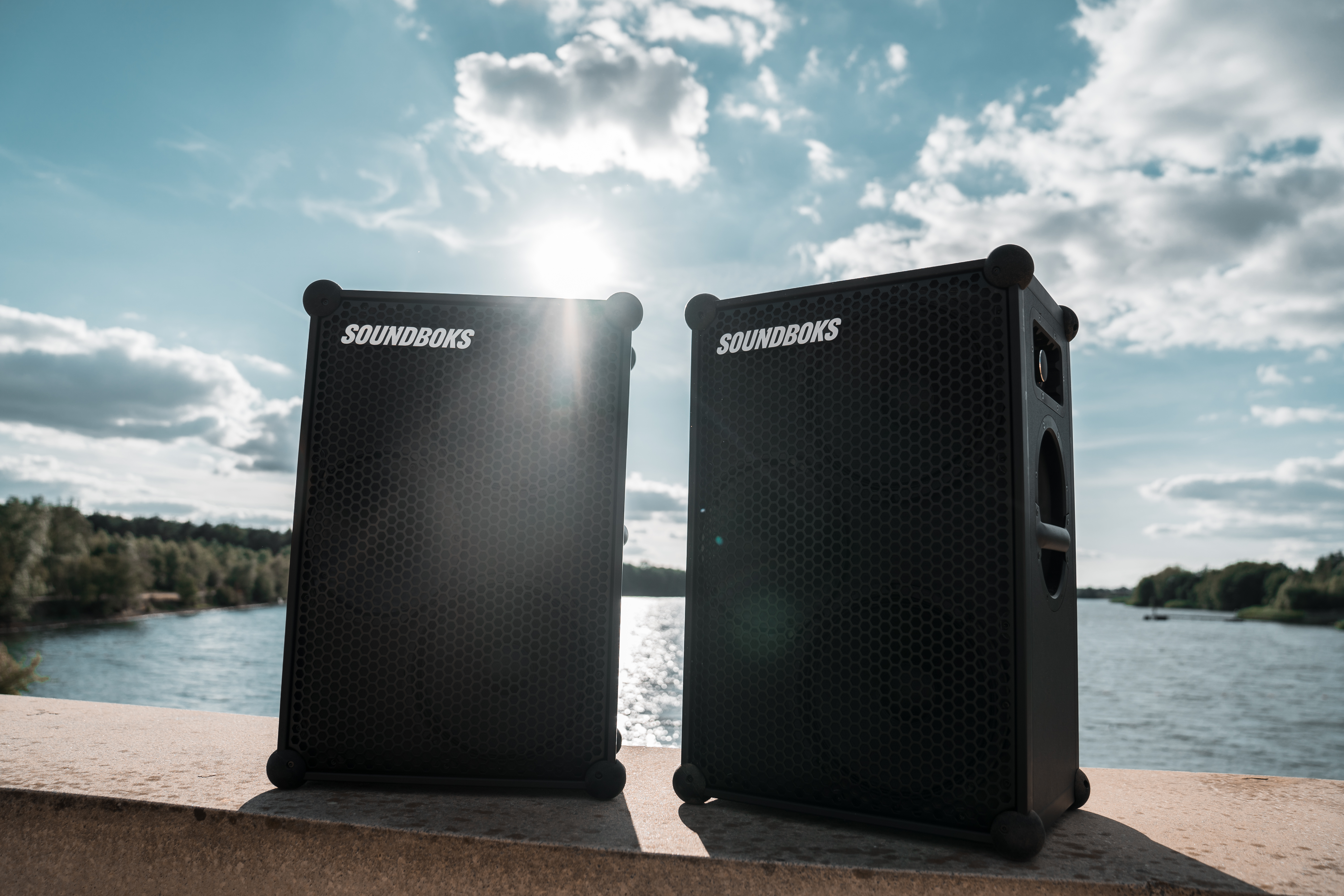 Looking at the
SOUNDBOKS (Gen. 3)
, formerly the New SOUNDBOKS, the sleek exterior might fool you into thinking there isn't much going on underneath. But you'd be wrong. The SOUNDBOKS (Gen. 3), formerly the New SOUNDBOKS is decked out to the nines and houses some seriously impressive technology. We wanted to lift up the hood and give you some insight into the inner workings of one of our personal favorites - the SKAA® technology which is responsible for the TeamUp function. 
So sit back, relax, and delve deep into the world of wireless audio technology. 
Let's start at the very beginning
When we were creating the SOUNDBOKS (Gen. 3), formerly the New SOUNDBOKS we knew one thing for sure - it should have wireless networking. We checked out and tried a lot of different solutions but almost all of them were not made specifically for audio which made them unusable in larger outdoor environments. So we needed to find a company that could offer something different. Something special. That's how we came across Eleven Engineering - the company behind SKAA®
technology. 
Eleven is a chip company that, since 2004, has been focused on one thing: making semiconductor components that transfer audio wirelessly. Designing their chips from scratch, they had (and still have) complete control over the technology. Pretty quickly Eleven was getting noticed by 1st tier audio companies such as Bose to help with home audio solutions. Bose products with Eleven chips quickly grew to have high customer satisfaction ratings and the rate of return was noticeably lower than for wired products. That's when the word really started spreading and Eleven has since worked with some of the biggest audio companies in the world. 
Back in 2004, most companies were using off-the-shelf parts to build their semiconductor components. But not Eleven Engineering. They created their own processing technology to ensure high quality and well-needed robustness to interference - which in the end turned out to be what set them apart in the market. 
"SKAA® is the RCA cable of the wireless world. The market is happy because it builds an ecosystem of compatibility." 
- John Sobota, Eleven Engineering CEO
From early on there were cables that were designed specifically for audio. That was never the case with wireless. There was no
purpose-built standard for wireless audio
and there actually still isn't. So in order to get the process started, people had to get creative. Companies started layering audio signals on top of Bluetooth or Wi-Fi - both of which had terrible consequences. If you try to pile something new onto a technology designed for something else, years after the fact, chances are your results aren't going to be great.
There never was a proper standard built from the ground up for wireless audio - something that frustrated the market immensely. 
By 2010, Wi-Fi audio started to gain popularity. There were many flavors of Wi-Fi audio including PlayFi, AllPlay, AirPlay, Libre, Link Play, DLNA, and plenty more - the problem was that none of them were compatible with each other. Most other non-Wi-Fi wireless audio solutions were one-offs and not compatible with anything else. Essentially, brands were locking their products into only work with their own products. You couldn't wirelessly connect a Bose speaker to a Philips TV because of the different wireless solutions used by the two companies. 
Eleven Engineering felt that there was a dire need for a wireless standard. And if no one else was willing to try, they would. For wired audio, something as simple as an RCA cable existed, allowing you to connect basically any two products. That's what wireless needed - something simple but effective. 
And that's where SKAA® comes into the picture. Eleven set out to try to create a whole new wireless standard at a time where everyone else was looking at Bluetooth as the next big thing in wireless audio connectivity. But Bluetooth was and is limited in what it can do for audio. The guys at Eleven were thinking 10 years ahead and knew that they wanted to create something that would build an ecosystem of compatibility. To make it so that maybe someday all wireless products, independent of who makes them, can be connected.
"We adhere to the notion that this world deserves a good platform and a good standard. Will that standard be SKAA®? It is our job to make it so." 
- John Sobota, Eleven Engineering CEO
So how does SKAA® technology actually work? 
SKAA® runs on a 2.4 GHz ISM band which is unlicensed. It allows for a range of frequencies between 2400 and 2483 megahertz which is available in every country on Earth. When Eleven set out to choose a band for a global wireless audio standard, they wanted to make sure that it would be able to operate legally everywhere. At first, everyone thought they were nuts because it is such a busy band - it's where both Wi-Fi and Bluetooth operate as well as many other readily available wireless products like baby monitors and security cameras. 
The challenge was to design something that wouldn't be interfered with, but that also wouldn't interfere with other devices already in your home. So Eleven decided to do everything themselves. The whole SKAA® operating system is written by their internal team - including the language compiler that was used to write the code. They have massive attention to detail and they made sure to take control of every step of the process. 
Why is SKAA® the perfect fit for SOUNDBOKS? 
There is so much under the hood that really sets SKAA® technology apart from other wireless solutions. SOUNDBOKS has a youthful customer base and youthful customers are much more demanding of their speakers. A portable wireless speaker should work to play music but also for playing games, live DJ scratching, watching movies, you name it. Unlike many mature audio customers who are happy if they can pipe smooth jazz into every room of their house even if the speakers work for nothing else, youthful customers expect their speakers to be Swiss army knives. And that's exactly what Eleven Engineering had in mind when they created SKAA®. 
But what really hit home for us is that it's so easy to use. Looking at the SOUNDBOKS (Gen. 3), formerly the New SOUNDBOKS, setting up the TeamUp function is as easy as can be. We didn't want our customers to have to spend a lot of time reading a manual and trying to figure out how to use this new function. We wanted it to be straightforward and SKAA® was by far the best option on the market. It's intuitive and it works anywhere any time. For a speaker that is built especially for mobility, we couldn't have been more stoked when we came across Eleven and their brand new SKAA® technology. 
There are currently 28 products on the market using SKAA® and over 50 in the pipeline. We hope that we can be one of the companies that help put SKAA® on the map so that we can create a whole new, fuss-free global wireless standard. 
We want to leave you with a few tips on how to really make the most of your TeamUp function. This video will give you some helpful tips on how to create an optimal setup for larger gatherings:
And for the real sound and tech nerds out there, we have a little something extra. The button on the pro panel that has the two arrows on it - the so-called Bond Button. It is ultra powerful and can unlock a whole new world of connection capabilities - if you know how to use it.
If you want to know more about what the Eleven Engineering gang is up to and what technological advances they are making, be sure to give them a follow on
Instagram
and subscribe to their
YouTube
channel. 
And if you have any questions about SKAA® or the TeamUp function, please reach out to us on
volume@SOUNDBOKS.com
any time.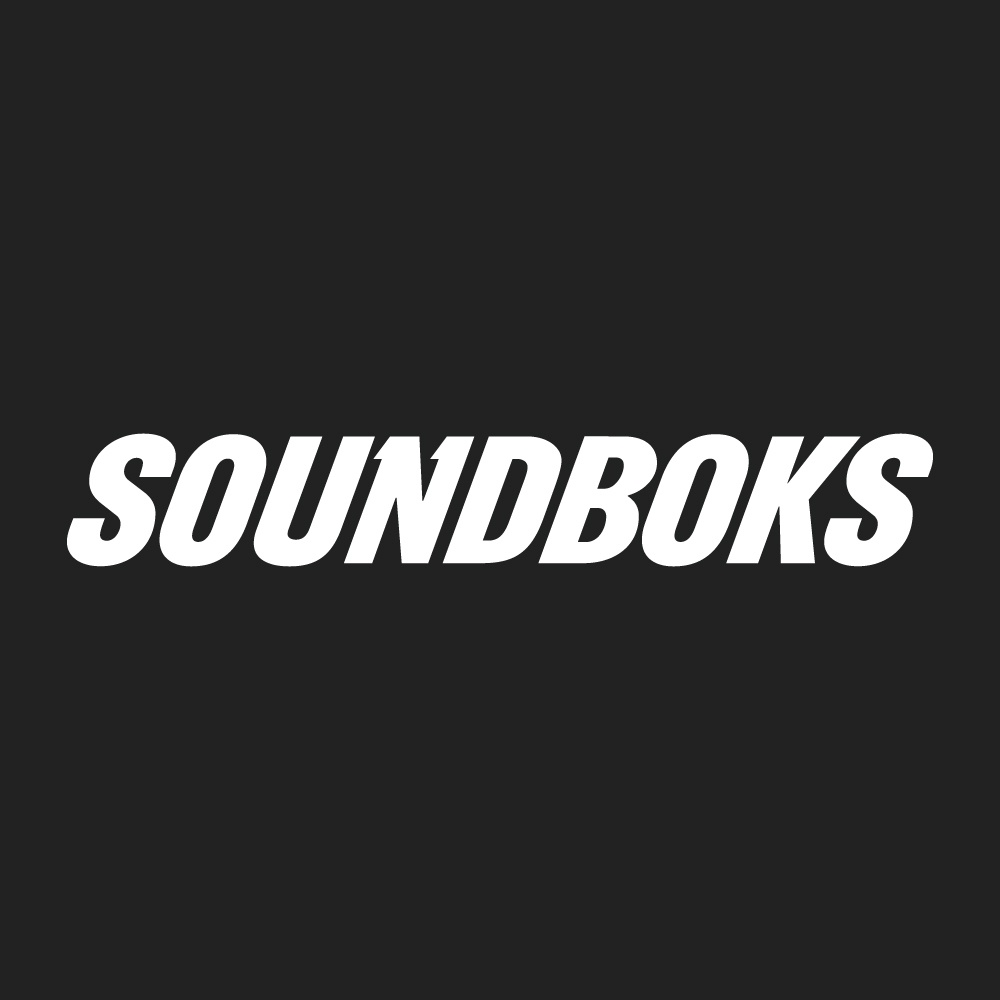 article.authorProfile.title
SOUNDBOKS is the world's first and only Bluetooth Performance Speaker. Beautifully loud, wirelessly pairable, amazingly durable, surprisingly lightweight and the only wireless speaker with a swappable battery.
article.relatedPosts.title.morePostsIn
global.productCategory.title