SOUNDBOKS Vanlife
article.subHeader SOUNDBOKS, starring Asa - photographer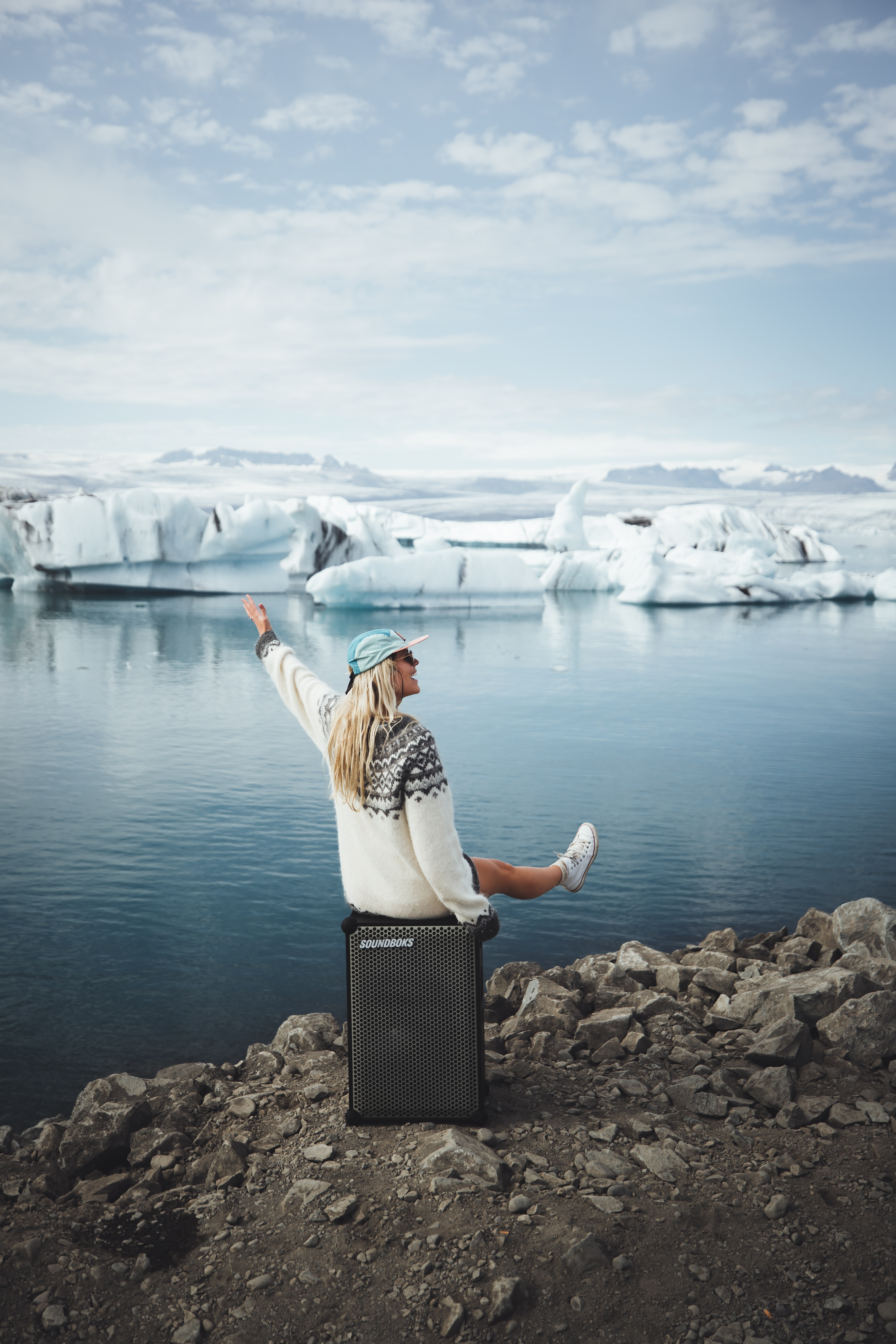 Ever dream of packing only the essentials (obviously including your
SOUNDBOKS
), stuffing it all into a van, and hitting the road without a single care in the world? Then the oh-so-popular "van life" might be just the thing for you. 
With a little help from social media, perfectly imperfect vans of all shapes and sizes have been grabbing our attention for the last couple of years and making us dream of a life on the road. But do you really have to go all out and move your entire life into a van? Or is there a way to "van life" without giving up the cozy warmth and comfort of your stylishly furnished home? 
If you ask us, there absolutely is - and there are plenty of people out there doing just that. We checked in with freelance photographer and social media & marketing consultant Ása Steinars who spent a week this summer exploring hidden gems along the scenic Icelandic ring road together with 25 friends - squeezed into 12 camper vans.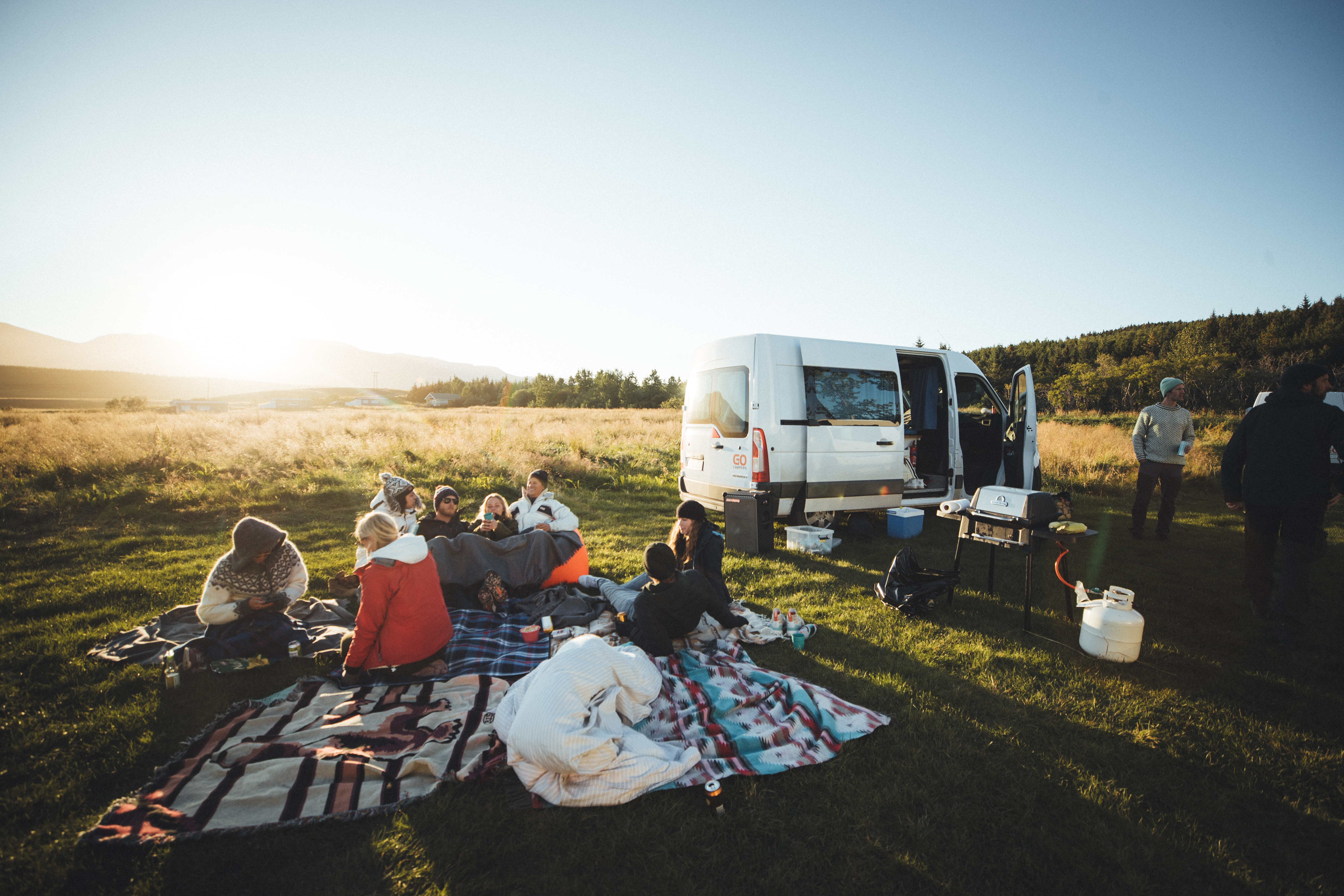 Hit the road 
Ása and her fiancé got a taste for van living in the summer of 2019. They bought and rebuilt a Mercedes Sprinter into a full-fledged livable camper van and proceed to spend the summer traveling around Scandinavia, discovering a whole new way of exploring beautiful nature in Sweden, Norway, and Finland. Because of restrictions and the sheer difficulty of getting anything, let alone a van, from Sweden to Iceland, the couple were forced to leave their beloved van with relatives at the end of their adventure. 
Back in Iceland and not willing to miss out on the possibility of a 2020 van life adventure, Ása had an idea. There are plenty of companies out there, even in Iceland, who rent out fully refurbished and livable vans at reasonable prices -  worth a try, right? Wanting to share their newfound passion for van living with others, Ása put out feelers on her Instagram to see if anyone would want to join in a week of traveling around the Iceland ring road by way of camper van. To her surprise, the response was overwhelmingly positive and she quickly rounded up a group of 25 adventure happy campers to join her and her fiance on their trip. It ended up being a group of friends and friends of friends flying in from Denmark, Sweden, Germany, Switzerland, and the UK to join them.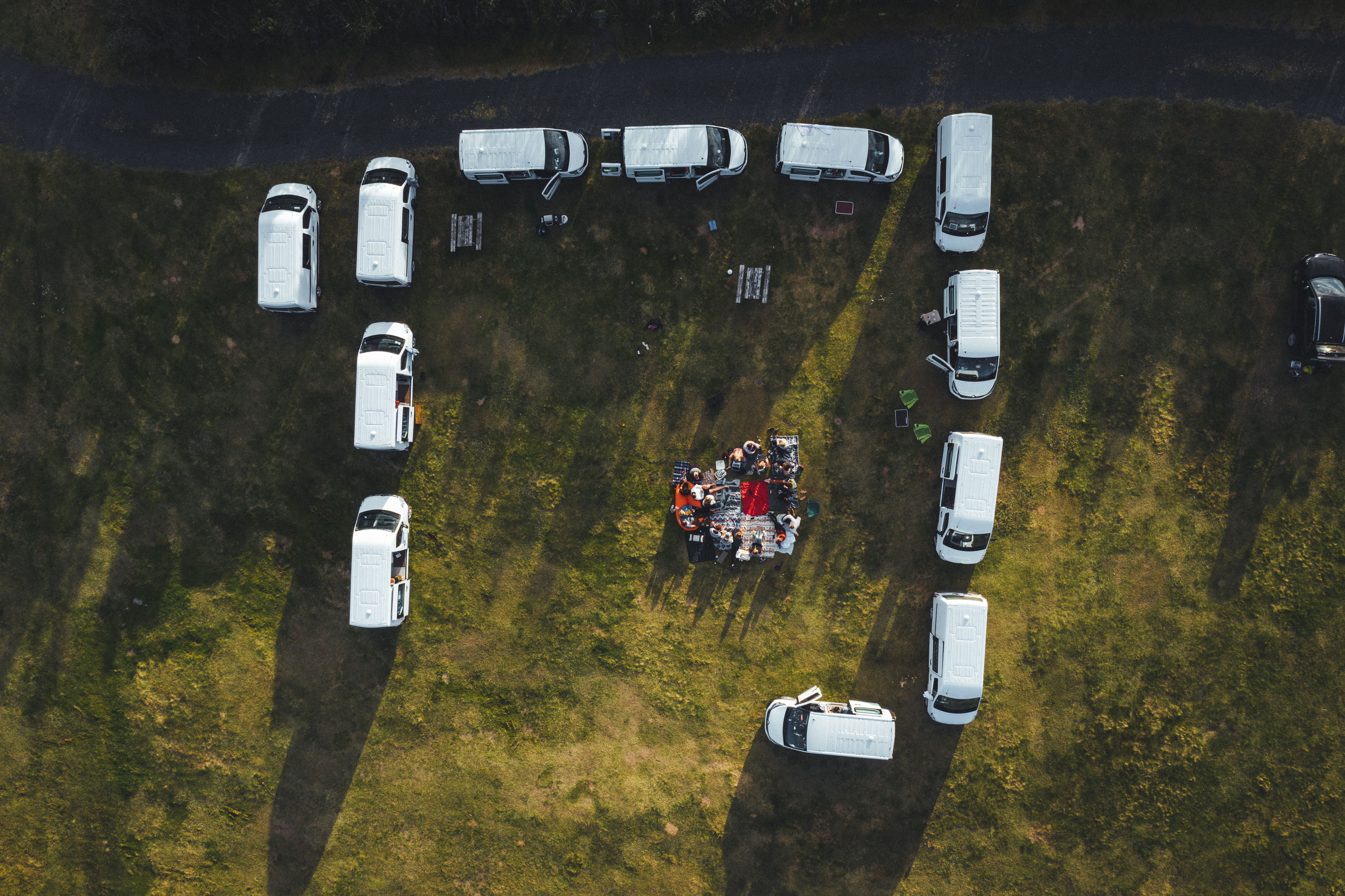 So in the middle of August, 25 people split up into 12 vans and set out on a week of adventure. Each van was free to stop and explore as they wished along the road, with the simple instruction of meeting up at the end of the day at a pre-decided spot to eat, drink, chill and party together. One night included a pop-up bar and bonfire in a mystical cave with music blasting from Ása's
SOUNDBOKS
(Gen. 3), formerly The New SOUNDBOKS. Another night the crew rented a wooden sailboat and went out with the midnight sun with the SOUNDBOKS (Gen. 3), formerly The New SOUNDBOKS, heading up the party. Sounds pretty amazing right? It sure looked like a trip to remember. 
The plan was to follow up with a second week, where most people would be complete strangers, but unfortunately, Covid-19 put an abrupt stop to that idea. Ása and her finance hope to be able to organize more trips next summer instead. Interested? Then checkout @vanlife_iceland to find out more about upcoming adventures.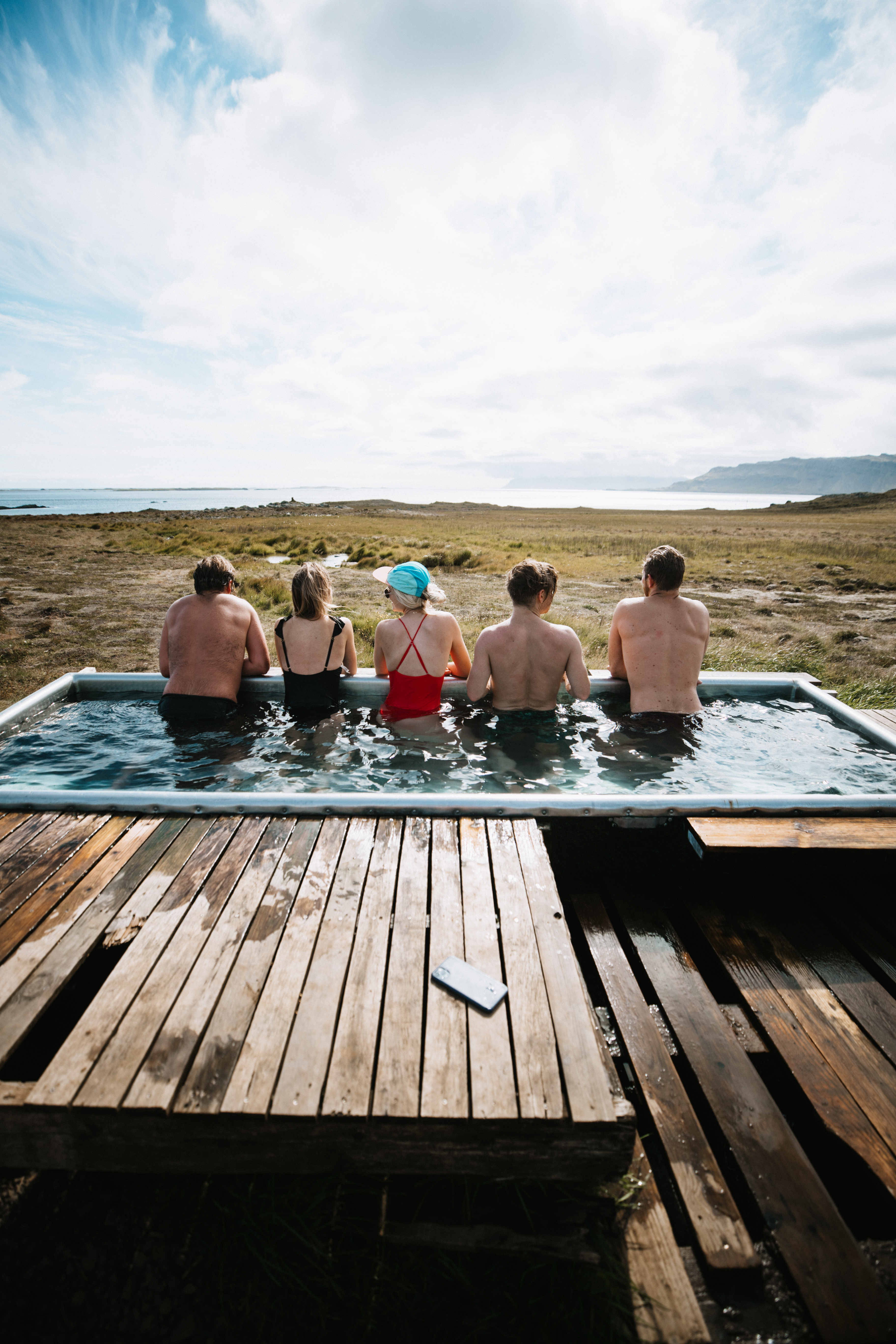 When we asked Ása what her perfect day would look like? "Being out on the road with a couple of friends, parking the vans together in the evening. Hanging out, BBQ at the ready, music blasting, and dancing around a bonfire." What more could you possibly want? 
Where the music takes you
When you are on the road with a camper van the options are endless - cave parties, impromptu dance parties, cold water adventures, unlikely animal friendships - you name it. And as long as you have some good friends, epic tunes, and an extra pair of woolly socks, what can go wrong? But long stretches on the road can get lonely and especially if you're in a foreign country it might be challenging to strike up a conversation. Incorporating your
SOUNDBOKS
into your van life can be a great way of shaking that loneliness and meeting some new people. What better way to introduce yourself than with some good tunes? Music is THE international language and as long as your campsite (fixed or wild) allows, taking your SOUNDBOKS out and putting on some good tunes is bound to catch people's attention.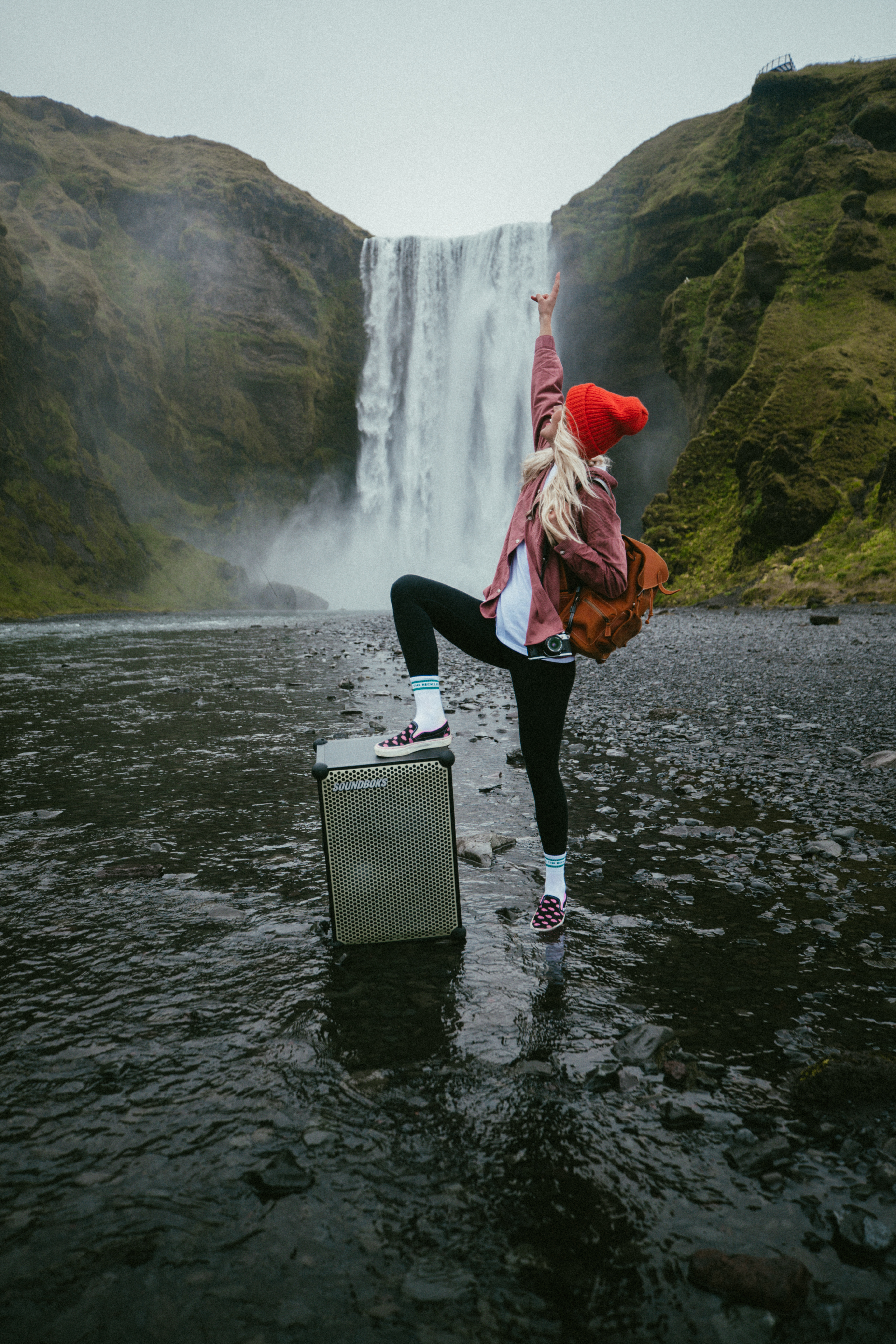 Have you taken your SOUNDBOKS on a camper van adventure? We would love to hear your story - reach out to us at
volume@SOUNDBOKS.com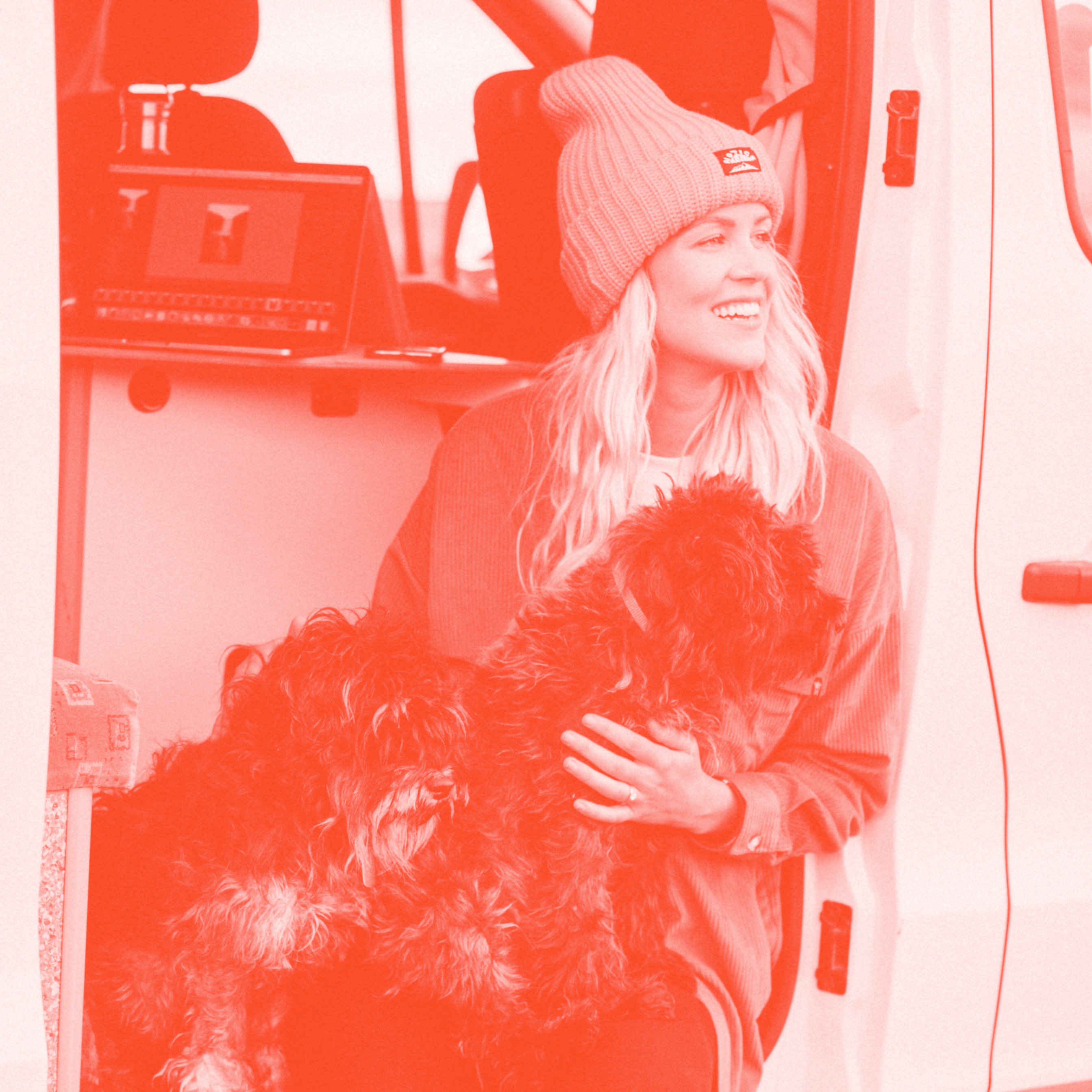 article.authorProfile.title
Ása is a 30-year-old freelance photographer, social media, and marketing consultant from Iceland. She spends every free minute traveling and chasing adventure. Buying and rebuilding a Mercedes sprinter together with her finance was a dream come true, and she cannot wait to explore southern pastures and maybe even learn how to surf when she's at it.
article.relatedPosts.title.morePostsIn
global.lifestyleCategory.title