The secret to SOUNDBOKS Sound Quality
article.subHeader SOUNDBOKS - Not the speaker itself, but the people behind it.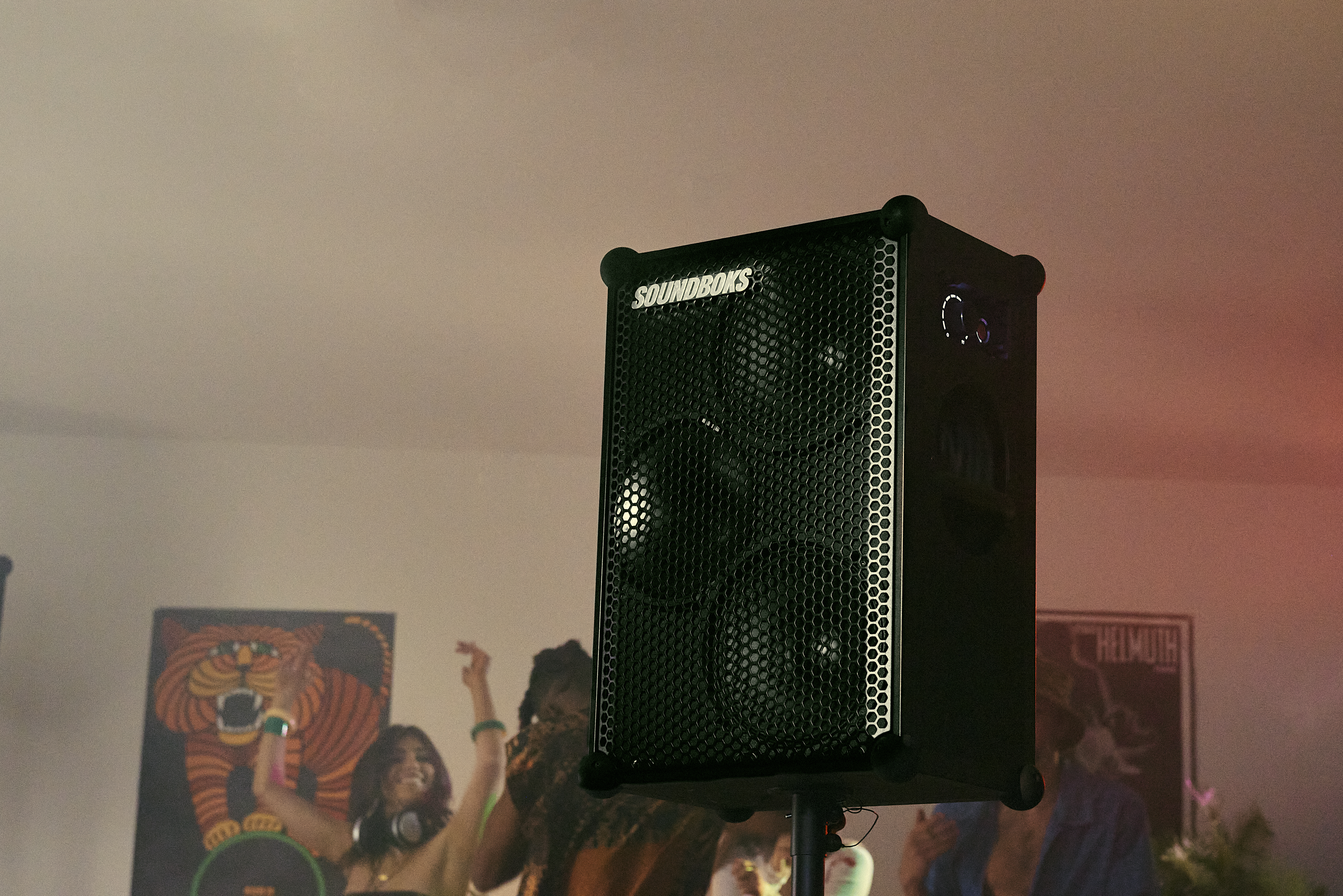 SOUNDBOKS is known first and foremost for creating very loud portable Bluetooth speakers. But, there is also something to be said about the quality of the sound blasting out of the SOUNDBOKS speaker. It's one of the things that we spend the most time and energy developing and it's an aspect of our product that we are immensely proud of. As such, we wanted to take a little bit of time to go through what it is that gives our speakers that "je ne sais quoi" and makes them instantly recognizable. 
Hold on to your hats ladies and gents - it's about to get technical up in here. 
Getting to where we want to be
When we sat down to develop the sound for the
SOUNDBOKS (Gen. 3)
, formerly The New SOUNDBOKS, we were very careful about defining what output we wanted. If we knew what output we wanted, we could work backward to make the input suit our needs. That means that the technologies and components we used in the design process were all specifically chosen to serve our initial idea. Whether that was the DSP chip, the amplifier, the wireless speaker technology, the 10-inch woofers, the pulse reflex port or any other part of the speaker - we didn't make any compromises. From what we have seen other companies doing, the more common way to go about this is to first gather input and see what kind of output you can get. Rebellious as we are, we like to shake things up and do them our own way. 
That means that we have a slightly different approach to sound quality and creating balanced sound than many other companies on the market. If you look at
Teufel
for example, their aim is to get the maximum amount of volume out of their speakers. They do so by adding more treble and more mids and drowning out the bass at higher volumes. This gives you a super loud speaker, but it also means sacrificing sound quality. Something that we aren't willing to do. At SOUNDBOKS, we look for sound features with deep bass that stays with varying volumes. We wanted the SOUNDBOKS (Gen. 3), formerly The New SOUNDBOKS to give you that deep vibrating feeling in your chest that you get from a PA system. That indescribable feeling of being in the middle of a club when the bass drops and you think your heart might leap out of your chest. That's the feeling we want because it is something special. It is not something that you come across very often in portable speakers. 
To give you a comparison, the SOUNDBOKS measures 126 dB at full volume at a 1-meter distance compared to the Teufel Rockster which measures 121 dB. Looking purely at that you would think the SOUNDBOKS would be louder. But since bass consumes more power, you get more loudness from higher frequencies with less bass. Hence the Rockster is the louder speaker, while the SOUNDBOKS clocks in as one of the best sound quality Bluetooth speakers on the market. 
That Special Sound
The audio that you get out of a speaker depends entirely on the hardware, the software, and the electronics that it is made up of. If you have better drivers, the sound quality will be higher. If you have a bigger cabinet, your speaker will be louder. When creating the sound for the SOUNDBOKS (Gen. 3), formerly The New SOUNDBOKS we were striving for a powerful Bluetooth speaker with the best possible sound quality. 
No matter which way you flip the coin, the
SOUNDBOKS (Gen. 3), formerly The New SOUNDBOKS
, is undoubtedly considered a party speaker. Our focus has always been on creating loud sound while retaining well-defined bass and a good amount of kick. And what helps us do that is our in-house developed software and hardware technologies. Thanks to a powerful DSP chip installed in the speaker, we can manipulate audio signals to suit our likings and that of our customers. A DSP (Digital Signal Processors) chip is a microprocessor that takes real-world signals such as audio that have been digitized and manipulates them mathematically to turn them into sound. The reason why we have a DSP chip in our speakers is so that we can process signals to display, analyze, and modify the information that they contain. We have developed a really unique DSP system which is one of the most powerful on the market today. 
The specially designed SOUNDBOKS DSP chip is what lets us create sound power magic by developing different sound profiles that support both outdoor and indoor parties AND give our users the chance to create their own sound profiles with the help of custom EQ modes. The SOUNDBOKS has three set sound profiles; Power, Bass+, and Indoor. The first two are made for parties, providing more than enough bass and loudness with reasonable battery life. Indoor mode is designed for people who want to enjoy a smooth sound in a home setting and are looking for easy and comfortable listening for up to 40 hours. 
When developing the "SOUNDBOKS sound" we compared our sound profiles to a large amount of Hi-Fi speakers. Not because we wanted to create a Hi-Fi speaker, but to see in which areas we might be lacking. Hi-Fi speakers have better drivers and woofers and are constructed with different cabinet materials. They are also a lot more expensive starting at around 2000 €. So the SOUNDBOKS actually falls into a whole new category of speaker offerings that we call Bluetooth performance speakers. Just like it cannot be compared to high end Hi-Fi speakers, it cannot be compared to small portable speakers like the Sonos move or the JBL charge. It's in a league of its own (well, almost) and that's totally fine with us. 
A lot of blood, sweat and tears have gone into creating the sound that so effortlessly beams out of your SOUNDBOKS. We hope that you love it just as much as we do and that you are now hopefully ever so slightly wiser as to why it sounds the way it does.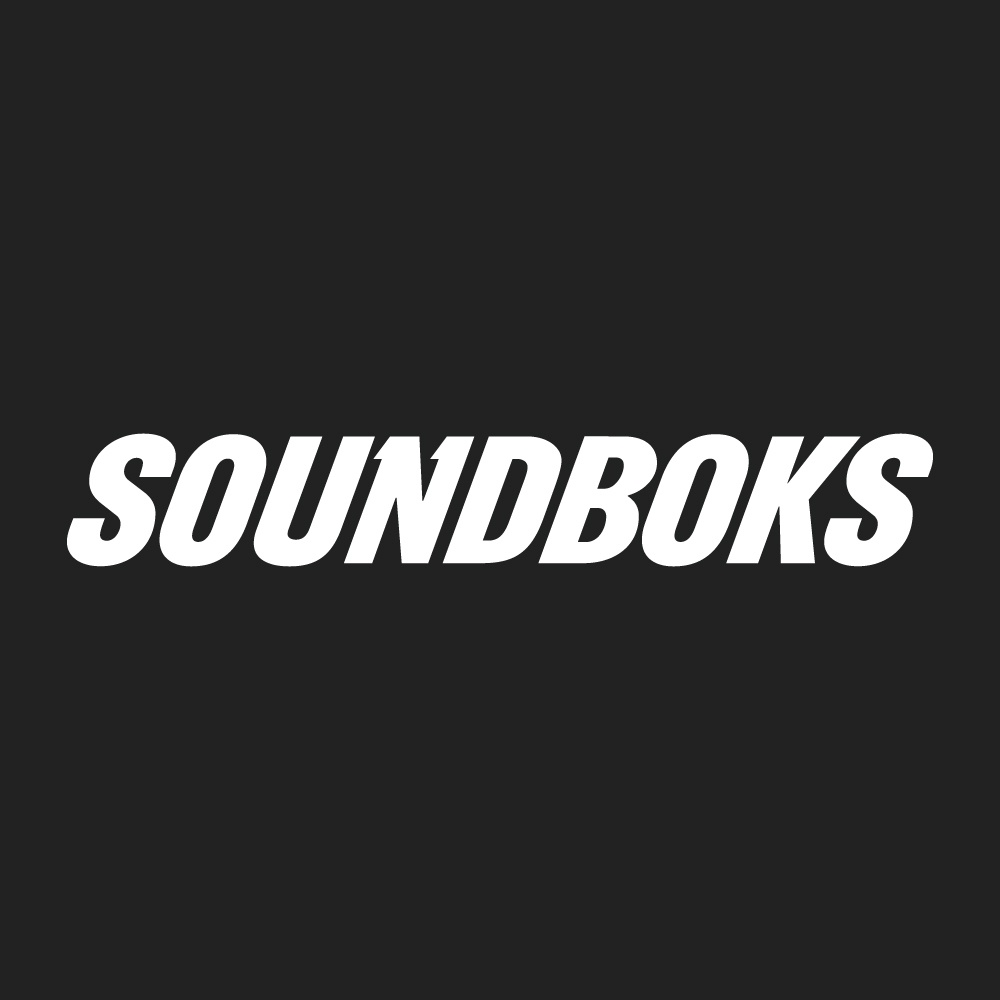 article.authorProfile.title
SOUNDBOKS is the world's first and only Bluetooth Performance Speaker. Beautifully loud, wirelessly pairable, amazingly durable, surprisingly lightweight and the only wireless speaker with a swappable battery.
article.relatedPosts.title.morePostsIn
global.productCategory.title