SOUNDBOKS as a portable DJ setup
article.subHeader SOUNDBOKS - Not the speaker itself, but the people behind it.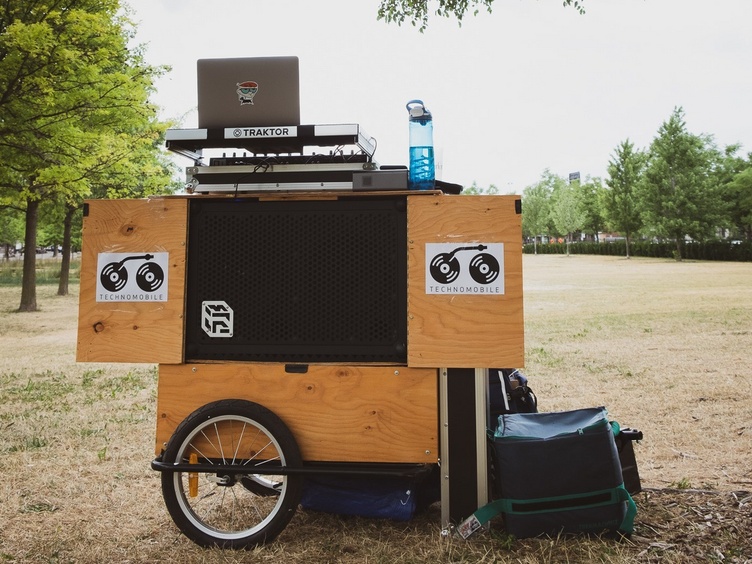 Inspired by our Community Members of the Month earlier this year,
Pat Cantin
and
Jean-Dean Hentrich
, we wanted to dig a little deeper into the idea of using your SOUNDBOKS as a portable DJ speaker. Not only will it allow you to throw legendary parties anywhere in the world at the drop of a hat, but give you the chance to share your passion with friends, family, and strangers any time you please. 
As most of you already know, the SOUNDBOKS is in a league of its own when it comes to portable Bluetooth speakers. It's lightweight, powerful, durable, cordless - the whole 9 yards. But what if we told you that with a little bit of extra cash and a creative brain cell or two you could make it even better? Even more versatile? 
Your very own wireless DJ speaker
Pat and Jean-Dean have shown us two great examples of equally awesome setups but with very different ideas in mind. Pat built his portable DJ setup into a bike so that he can set up shop wherever he wants and blast epic tunes for anyone who passes by. Jean-Dean opted for an ultra-mobile version where he straps a SOUNDBOKS to his back and a mixer to his stomach, allowing him to take the party with him wherever he goes. He can move the party to different locations by simply hitting the streets and having the crowd follow along. The opportunities are endless and in the end it just comes down to what you want your wireless DJ speaker to do and how creative you are willing to get. 
The Goods
No matter which direction you choose to take your portable DJ career, you're going to need a good mixer. Depending on how portable and flexible you want to be, there is a wide range to choose from. The cheapest, more low tech mixers start at around 300€ and with added technology, quality, and swag a mixer can set you back as much as 2000€. 
Considering that you will probably be lugging your mixer around quite a bit and maybe even using it outside, we recommend going for something lightweight and durable that doesn't completely break the bank. A great option is the
Denon DJ Prime GO
-
a mid-range priced product that is made especially for DJing on the go. It's a fully fledged DJ console with two decks that can fit neatly inside a backpack. It comes with a rechargeable battery giving you up to 4 hours of play without an external power source, one USB port and one SD media reader. It even comes with integrated WiFi for wireless streaming. Sounds pretty perfect right? It sure does, but with a price tag of around 1000€ it might not be for everyone. Hop on the google and do some research and you will definitely find your very own Prince/Princess Charming. 
"The first thing that tends to run out of battery is my laptop so it makes sense to bring a battery pack or a power bank as a backup if needed."
- Pat Cantin, SOUNDBOKS Communtiy Member
Additionally, you will need to get yourself some good back up battery sources to make sure that the party doesn't get cut short unexpectedly. The
SOUNDBOKS Powerbank
is a great option. It is a durable, high-capacity power bank with silicon rubber bumper that holds up to 3 full phone charges. Perfect for making sure your phone, Ipod or MP3 player can keep the tunes coming for as long as the crowd demands. If you need a backup powersource for your laptop, keep your eye out for a powerbank with USB Power Deliver (USB PD) which is fast charge standard, and can control more watts and deliver more power. And if you're worried that your SOUNDBOKS might run out of juice while playing the set of a lifetime, you can always get yourself and extra
Batteryboks
that will give you up to 6 extra hours of play at max volume. 
How you go on to construct your portable setup is entirely up to you. Strap it on your back, on the roof of your car, on your least favorite sibling or maybe even on your turtle - in the end it comes down to doing what you love and sharing it with others. 
Have you created your own wireless Bluetooth DJ speaker setup? Then we for one would love to hear about it. Reach out to us on
volume@soundboks.com
and maybe you'll be our next blog feature.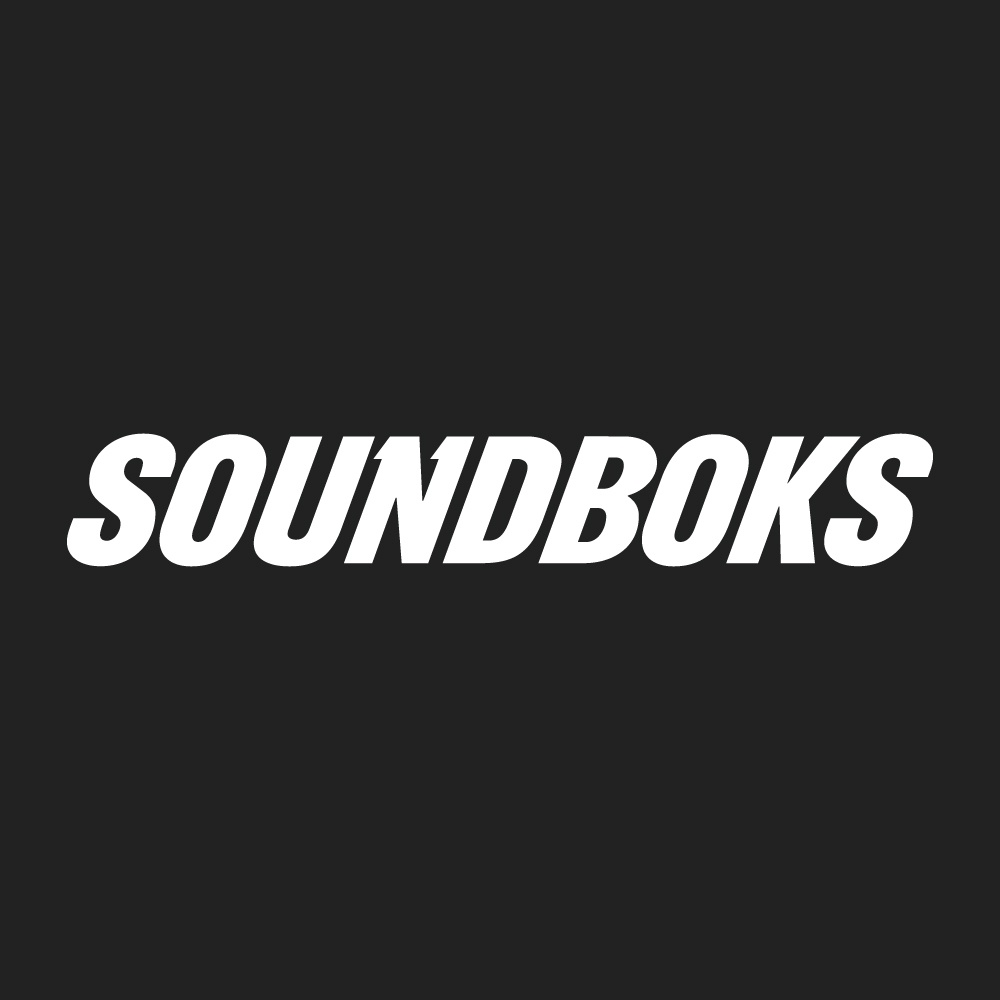 article.authorProfile.title
SOUNDBOKS is the world's first and only Bluetooth Performance Speaker. Beautifully loud, wirelessly pairable, amazingly durable, surprisingly lightweight and the only wireless speaker with a swappable battery.
article.relatedPosts.title.morePostsIn
global.productCategory.title