The Best Bluetooth speakers of 2021
article.subHeader SOUNDBOKS - Not the speaker itself, but the people behind it.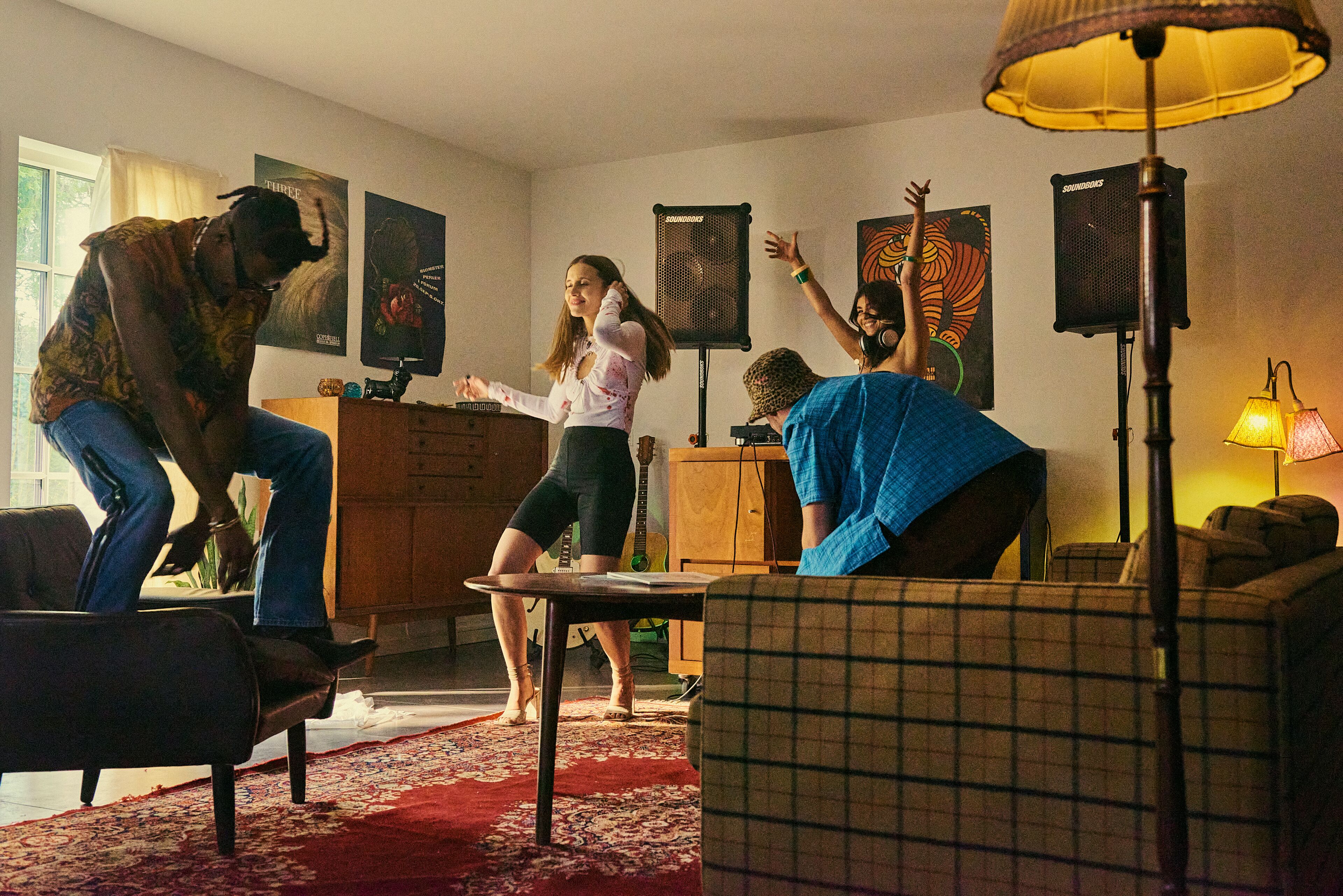 While we may be a little biased, we at SOUNDBOKS are speaker enthusiasts, plain and simple. That's why we mapped out the best Bluetooth speakers in 2021 in the article below. And yes, the SOUNDBOKS may not be the choice for you. That's cool. We want you to bring the life of the party anytime, anywhere.
But in order to find the right speaker for you, there are a few important specs to keep in mind.
We want you to make the most of your listening experience by knowing exactly what you purchase. Let's just say, if you have a smartphone or a device with Bluetooth on it, then you'll probably enjoy owning one of these portable speakers. Thanks to their portability, sleek designs and incredible sound quality, Bluetooth speakers are continuing to expand around the world. 
Just FYI, there are no smart speakers on this list. A Bluetooth speaker is much different than a smart speaker. It's designed for a pure music experience. Unlike Alexa or Google, your music will play directly through your speaker, meaning you don't have to worry about internet connection and can enjoy better-sounding audio. 
Whether you're at a backyard BBQ, camping with friends or down at the beach, you can always connect to your device.
Now, we know it's not fair to judge a speaker by its grill, so we certainly won't. What we will do is outline each speaker based on the following 5 important specs: 
Even though our SOUNDBOKS (Gen. 3) has been reviewed as one of the best Bluetooth speakers in 2021, we know we aren't the only awesome speaker company out there. And we know the SOUNDBOKS isn't for everyone. 
That being said, it can be tough to know where to begin your search. Don't worry. We've done the research for you and can recommend the very best speakers for you—no matter how you're using yours. Here are our top Bluetooth speakers for 2021.
SOUNDBOKS (Gen. 3) - The Jack of All Trades
     - Connectivity: Bluetooth 5.0 + Aux, XLR, TRS  
OK, so maybe we're a little biased. The SOUNDBOKS (Gen. 3) is the upgraded version of the SOUNDBOKS 2. This speaker is the only Bluetooth performance speaker on the market and actually goes to volume 11. Along with concert-level volume and sound, the speaker is built with a removable battery, durable all-wood cabinet, splashproof electronics, and an app to control the speaker from your phone. If versatility is what you want, this is the speaker for you. 
Disadvantage: The SOUNDBOKS (Gen. 3) is large and a little heavy. 
JBL PartyBox 300 - The Flashy One
     - Connectivity:
Bluetooth, AUX, RCA inputs/outputs, AUX, USB, MIC input, guitar input
Looking for a party? The JBL PartyBox 300 is most well known for its high quality sound and party lights. With a stable Bluetooth connection up to 30 ft, you can pair two speakers together for even louder music. In terms of controls, the design is simple and located on the top of the speaker. 
Disadvantage: The JBL PartyBox 300 is not water resistant and doesn't come with an app. 
BumpBox Flare 6 - The Retro Kid
     - Connectivity:
Bluetooth, Aux, FM, USB, micro SD card, mic input
While BumpBox is one of the newest speaker companies, the BumpBox Flare 6 has become an increasingly popular Bluetooth speaker for its unique and retro design. This speaker not only comes in several colors, but is simple and easy-to-use. The speaker also offers a surprisingly loud sound, given the size. 
Disadvantage: The BumpBox Flare 6 is not water resistant and, according to several reviewers, has a lack of clarity coming from poor treble reproduction. 
Teufel Rockstar - The Heavyweight
     - Battery Life: 20-30 hrs 
     - Connectivity:
Bluetooth, AUX-IN + AUX OUT, 6.35 mm input, XLR input, XLR output x2
A popular German speaker company, the Teufel Rockstar is their largest and loudest Bluetooth speaker. The biggest perks to buying this speaker is that it comes on wheels, contains a portable battery and a large control panel. With impressive connectivity, the Rockstar has a notable bass reproduction and overall high sound quality. 
Disadvantage: The Teufel Rockstar is extremely large and not exactly portable. 
DiamondBoxx Model XL2 - The Old Schooler
     - Connectivity: Bluetooth 4.2 + Aux
If you want to kick it back and go old school, the DiamondBoxx Model XL2 might be the design for you. Being the latest speaker from the company, this speaker is made from extremely durable materials such as titanium, aluminum framed with an MDF cabinet. The wireless connection is stable and the speaker can pair with unlimited cables via a double-sided 6.35mm cable cord. 
Disadvantage: The DiamondBoxx Model XL2 is very expensive and does not come with a replaceable battery. 
While there are so many new Bluetooth speakers to choose from, the best place to start is by asking yourself where you want to use your speaker. If it's outdoors, perhaps a more durable, longer-lasting Bluetooth speaker is right for you. In the end, knowing a speaker's battery life, sound quality, and portability can help narrow down your search. We hope this list helps you in your quest for better Bluetooth sound. Happy hunting!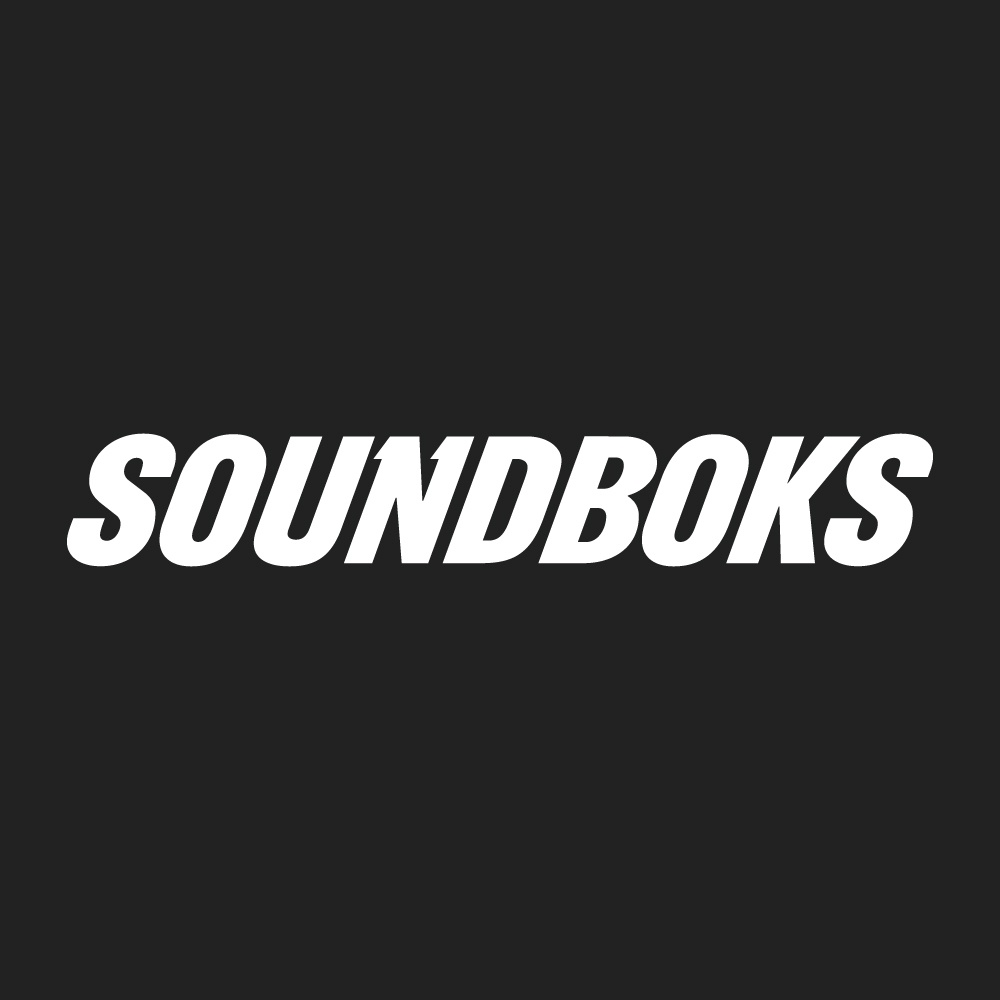 article.authorProfile.title
SOUNDBOKS is the world's first and only Bluetooth Performance Speaker. Beautifully loud, wirelessly pairable, amazingly durable, surprisingly lightweight and the only wireless speaker with a swappable battery.
article.relatedPosts.title.morePostsIn
global.productCategory.title