Reimagining Your Home with Sound
article.subHeader SOUNDBOKS - Not the speaker itself, but the people behind it.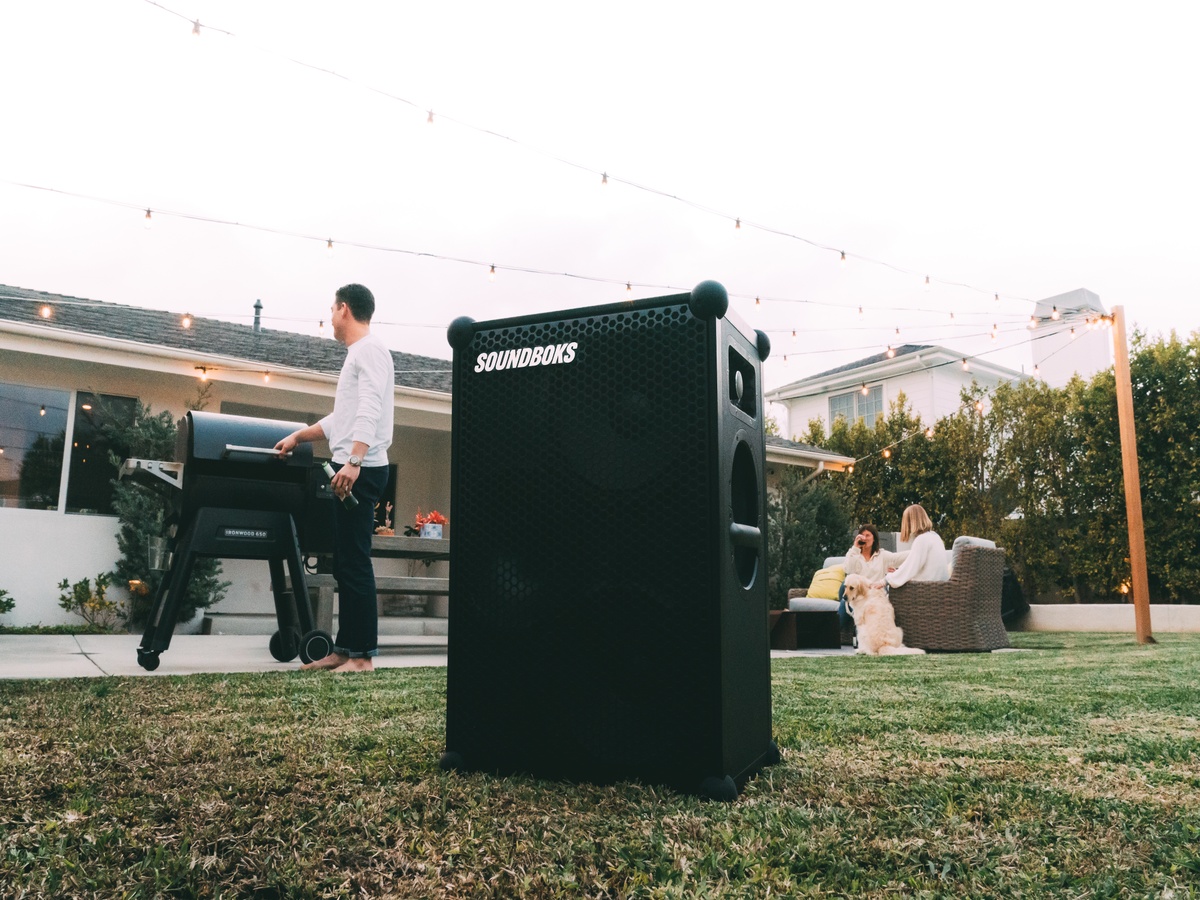 Your Home is Changing
Over the last months, "home" has come to mean something entirely different for all of us. Where once it was a place to rest, to relax, to host friends, to find your center,
home
is now an office, school, gym, salon, cinema, rec center, restaurant, and a concert venue… 
But in many ways, your home is still your home–your house or apartment, your yard or garden, your balcony, patio or deck. You might have watched a live stream of your favorite artist in your living room, but did it feel like you were at a concert? You may have bought a yoga mat on Amazon and watched a video, but did you feel like you were at the gym? You've probably watched ~1000 movies on your favorite streaming service, but was it as fun as a night at the theater?
Probably not. And believe it or not, that has a lot to do with your sound setup. TV, laptop and phone speakers are giving you about 30% of the audio experience, and turning up the volume usually typically makes it sound worse–taking you out of the moment completely when you have to keep riding the volume or rewinding because you missed something. Plus, there's a ton of great audio happening in frequencies that those tiny speakers can't even reach.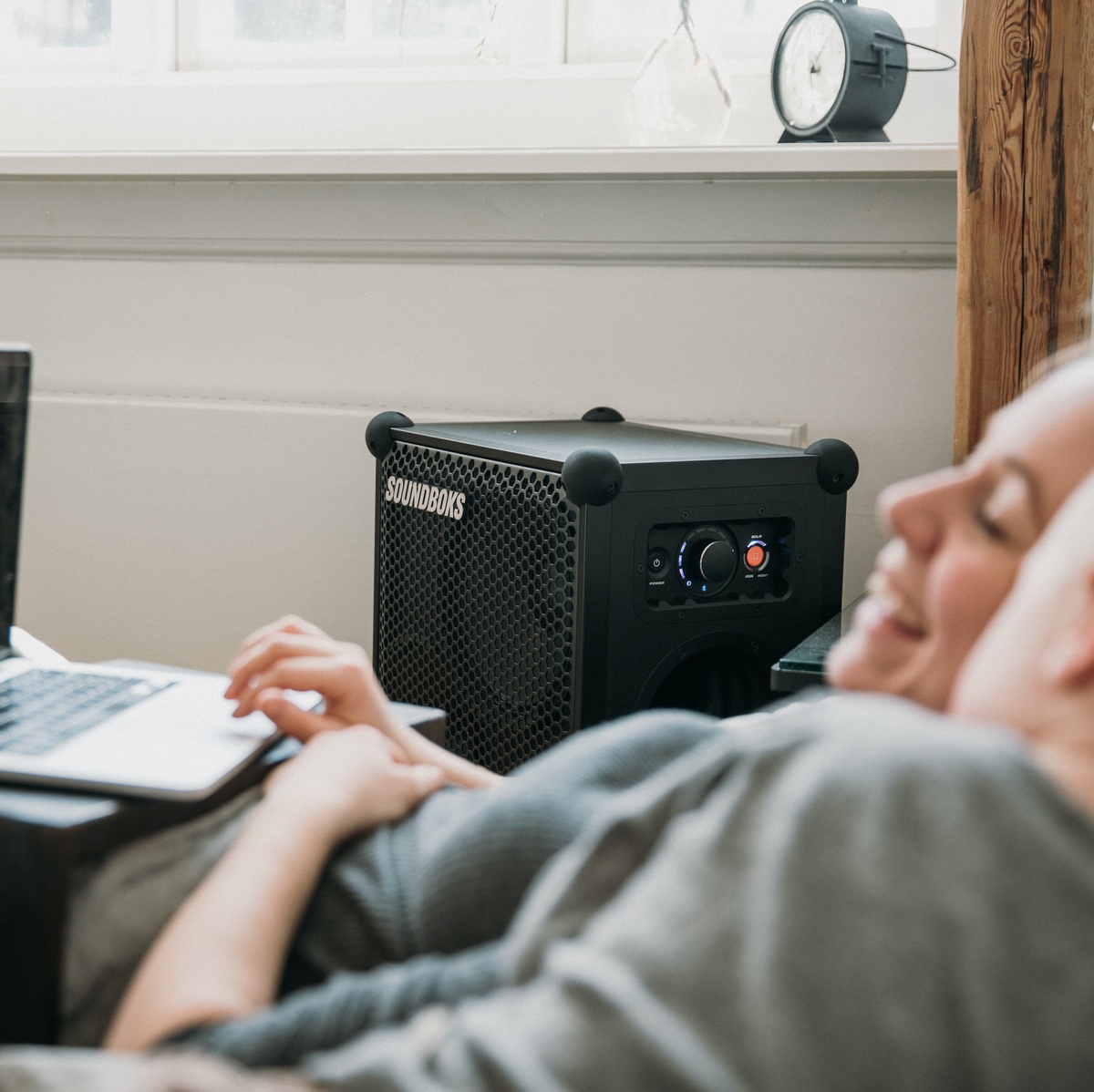 Transformative Sound Anywhere
Enter
SOUNDBOKS
(or, to remain as agnostic as possible,
any
large, portable, durable, superloud Bluetooth speaker–and yes, all of these elements are important.) Good audio makes all the difference in your experience, especially when it comes to something we call
immersive sound
that comes from distortion-free volume and strong bass and presence.
This is a phenomenon found in shows, at the cinema and other venues where the audience is fully captivated by the entertainment, but it's rarely felt in the home. We almost all have amazing TVs in our homes. It's about time we get the audio to match.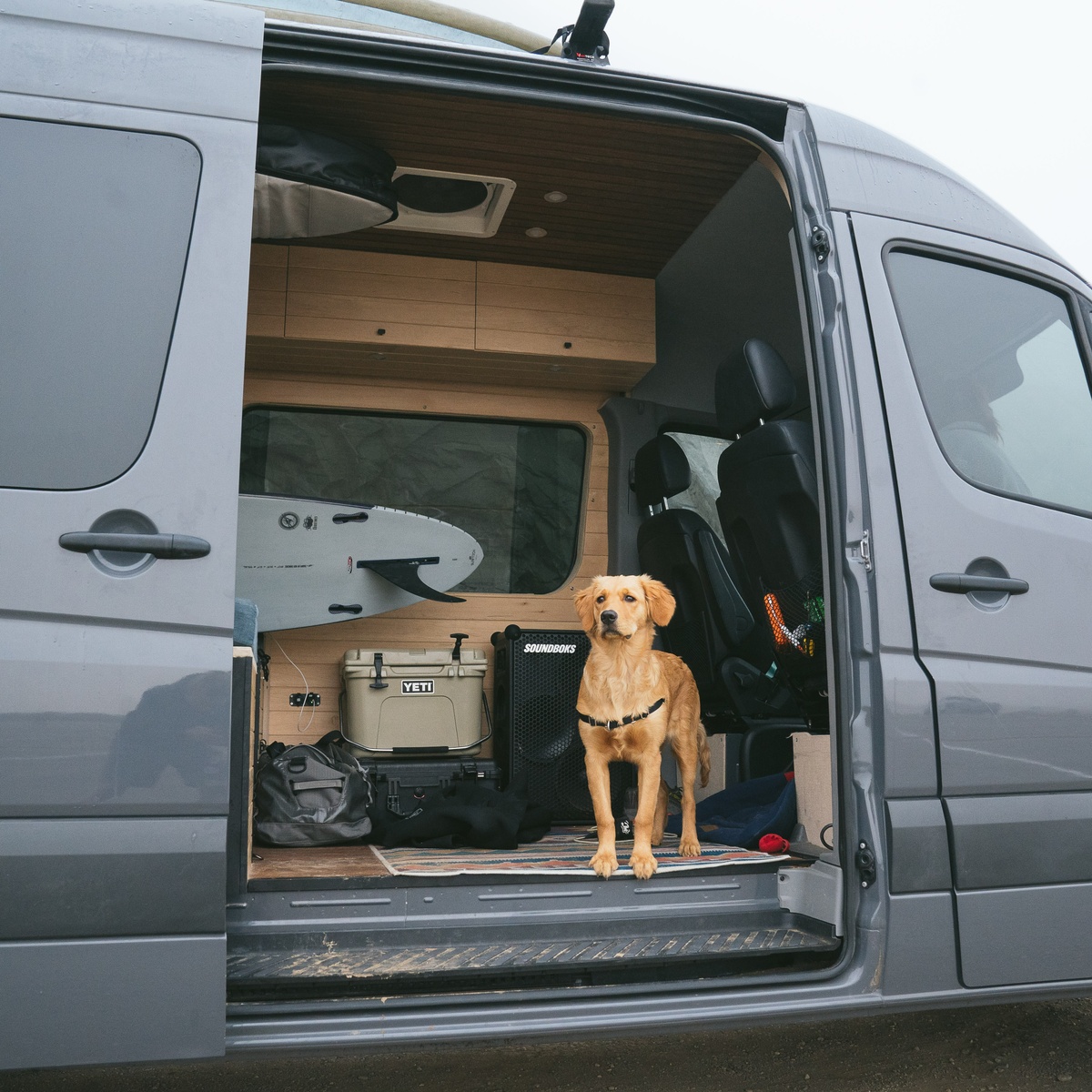 Portable Theater Sound
The key difference in the
SOUNDBOKS home audio
approach, as opposed to the traditional home theater or surround sound, is the portability. Who says we can't have
movie night in the backyard?
If you don't have a home theater or surround sound system (or if you do, but are tired of the same ol' couch routine) hooking your SOUNDBOKS up to your tablet, phone or TV and having a watch party in a new environment is a great way to shake up movie night. With multiple SOUNDBOKS speakers, you can even TeamUp and build a fully wireless sound system anywhere.
Expand your Backyard
Ok, so you've done movie night with your pod in your backyard–but what about a dance party in the middle of the desert or a karaoke night on the beach? Immersive sound is an amazing way to feel "at home" even when you're miles and miles away. 
With the right speaker, you can turn almost any environment into your backyard. All it takes is a little exploring, and you can open up a whole world of possibilities.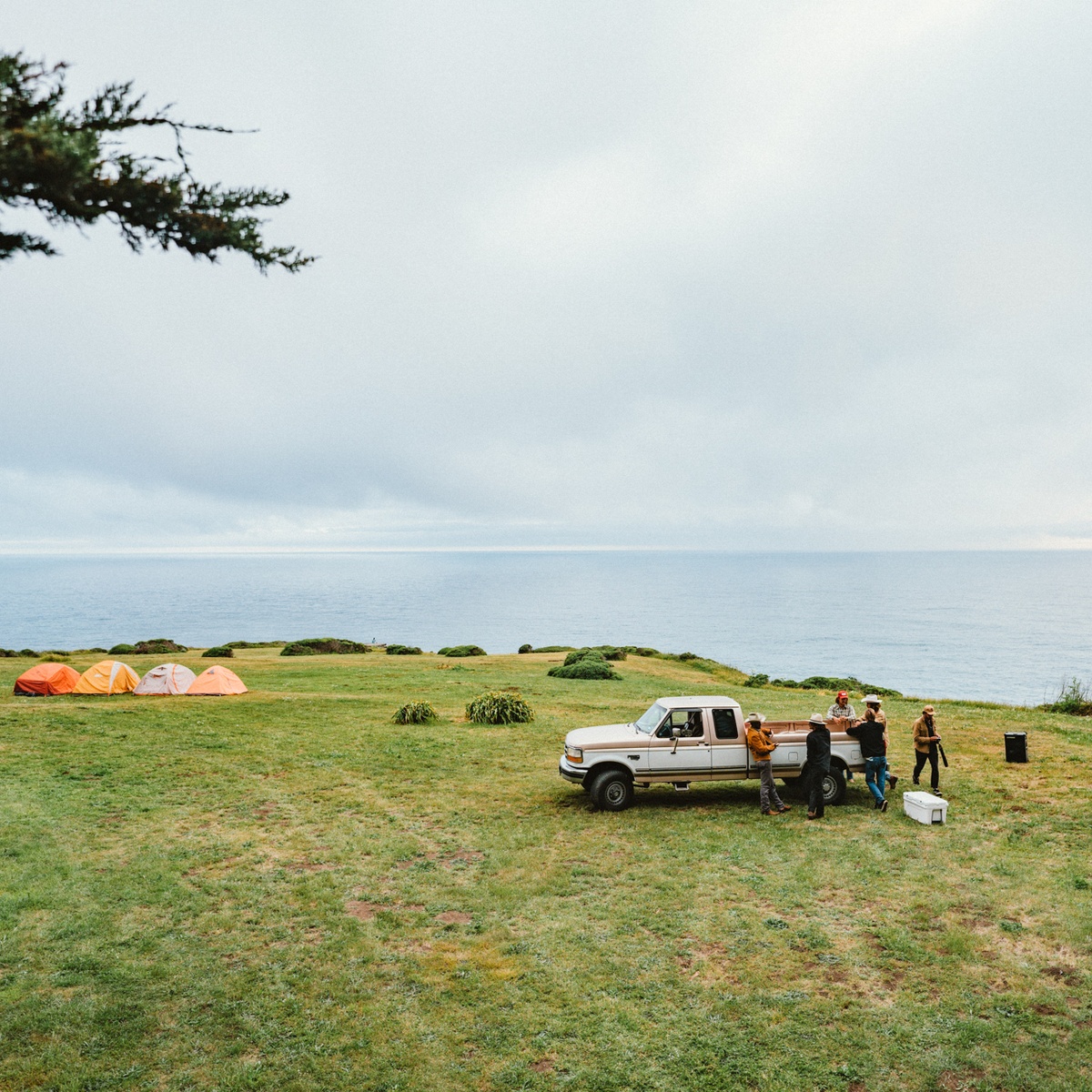 Immersive Sound without the Headphones
We all have our favorite pair of 'phones, and a good speaker will never replace that. And don't get us wrong, headphones are a great way to get a transformative sound experience for yourself. But for hanging with your pod or for activities and workouts especially, headphones just don't work.
A good speaker gives that immersive feeling to everyone in the room. And whether you're alone or with your quarantine squad, it keeps you free to move and invest in the moment without feeling like your Beats might slide off your head or that you might lose an AirPod. 
Music Changes Everything
Imagine your favorite events without music. Concerts aside, music makes the difference in any experience. Music even makes your dentist's waiting room better.
As our homes take on more identities and purposes, we're going to need home audio that can keep up and be as dynamic as we are. If you're looking to reimagine your home or change up your listening experience, we've got a speaker for you.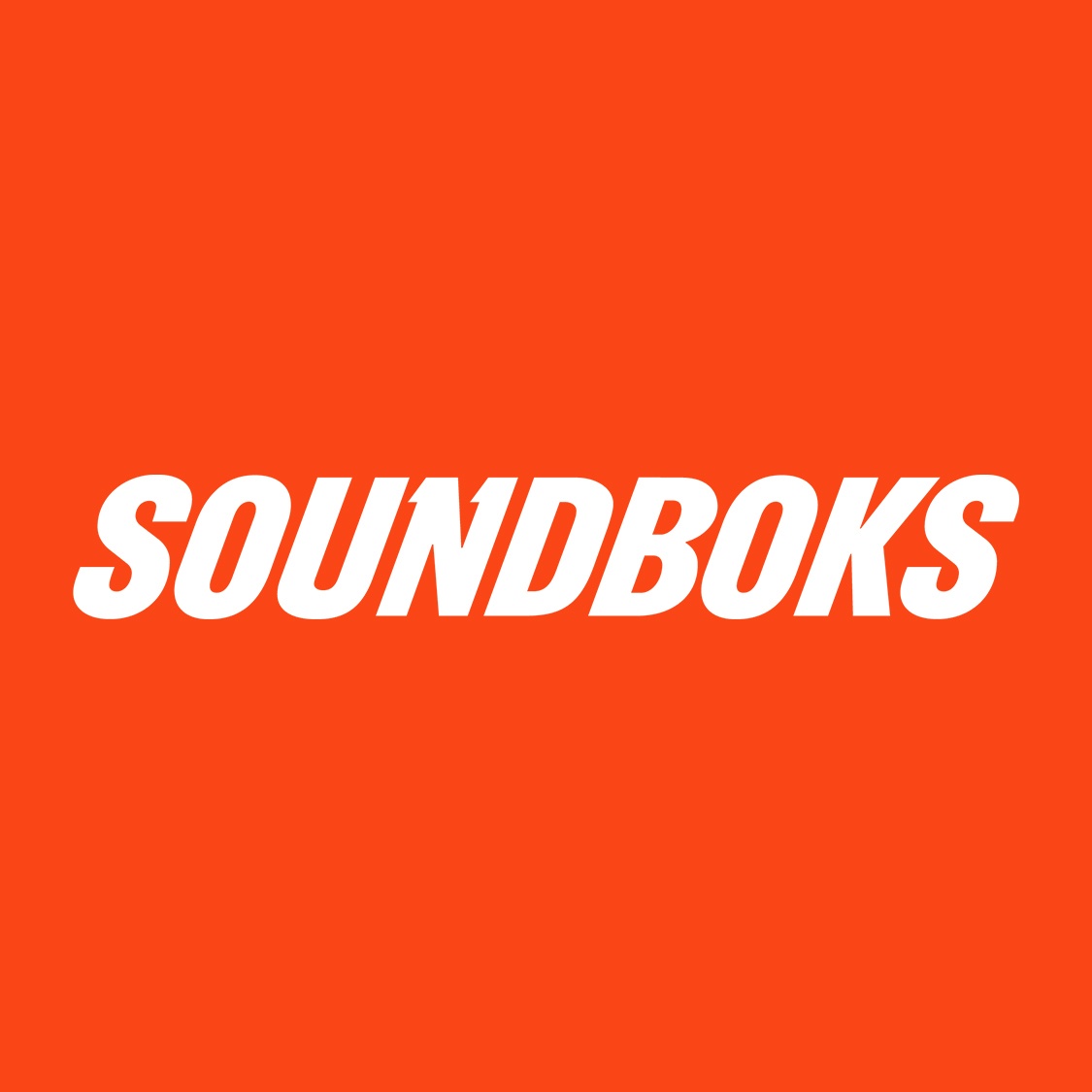 article.authorProfile.title
SOUNDBOKS is the world's first and only Bluetooth Performance Speaker. Beautifully loud, wirelessly pairable, amazingly durable, surprisingly lightweight and the only wireless speaker with a swappable battery.
article.relatedPosts.title.morePostsIn
global.lifestyleCategory.title