Redefining Summer Through Sports, Part 3
article.subHeader Victor Togunde - The acro machine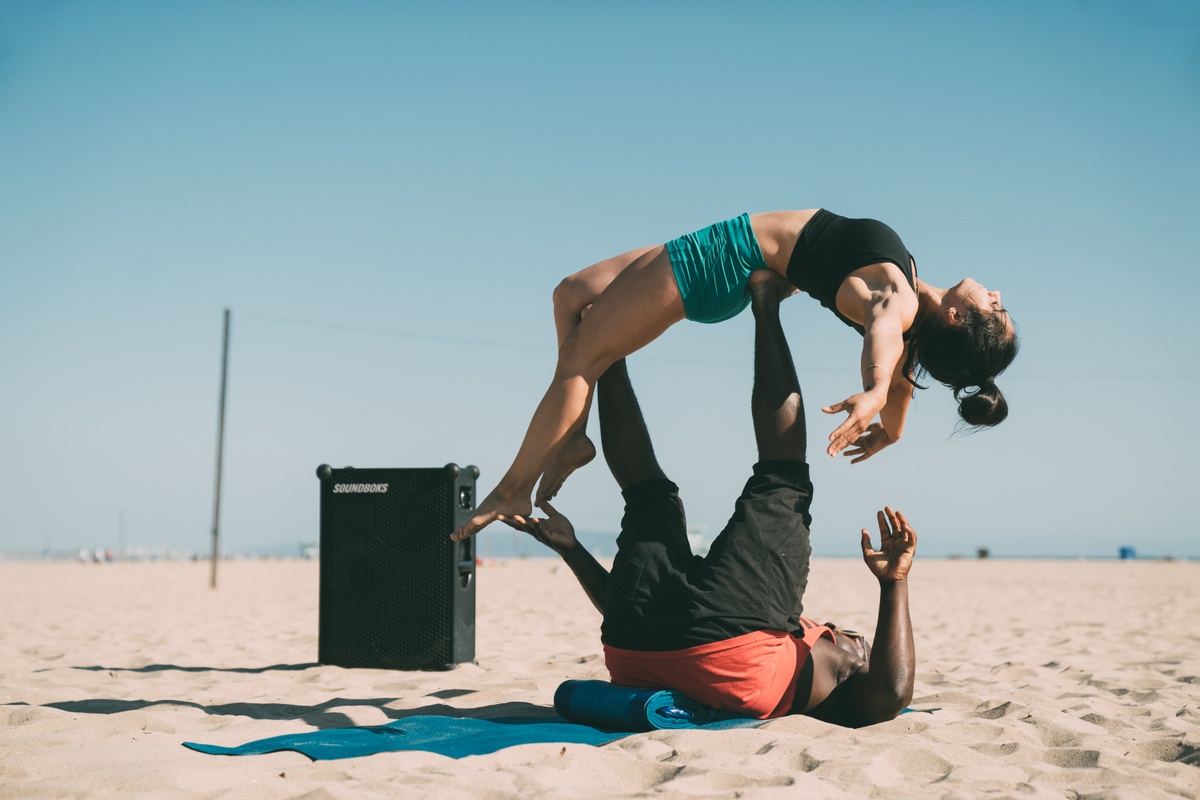 The real reason I got into acro was that I felt like I was focusing too much on one thing. My whole adult life had revolved around the entertainment industry and I just felt like I wanted something more, something different, something new. I realized that my friends all seemed to have another go-to, something that gave them that little twinkle in their eyes. Having been a competitive cheerleader in high school, it was something I always wanted to get back into but there just never seemed to be anywhere to go. So when a couple of years ago, acro fell into my lap, I jumped on the bandwagon without a single doubt in my mind. This was my thing! 
What's acro? 
Well, I'm glad you asked. It's short for acrobatic gymnastics but it also comes in the form of acro dance or acro yoga. It's a partner sport that combines different elements of acrobatics and gymnastics focusing on flexibility and strength. There are many different ways to go about it, but I focus on something called L-basing. It's hard to describe - it's easier to just show you: 
About four years ago, I started heading down to Muscle Beach (yup that's right, the place where Arnold used to hang out to work on his biceps) where there was a regular crowd working on their acro skills. But something didn't feel right to me - the vibe was off. Everyone was kind of doing their own thing, minding their own business without there being any real sense of a community. My first instinct was wanting to change that, to add a new level - get some tunes flowing and liven the whole thing up a bit. Lucky for me, it seemed I wasn't the only one who felt that way. I wanted to create a fun, inviting, and positive atmosphere and to build a community where everyone felt welcome. As long as you could find a way to connect with the good vibes and what we are trying to create, that's all that mattered.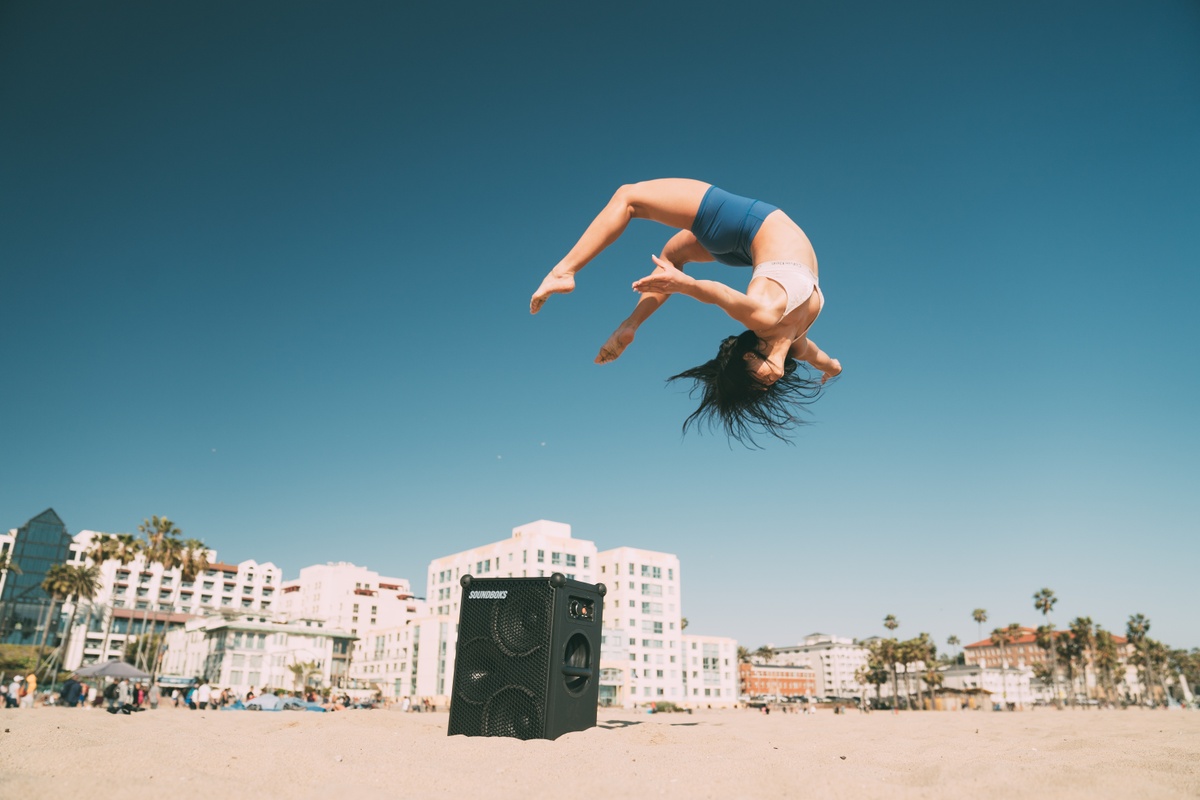 Music matters
I knew that a big part of achieving that would be to add music, but it took me a while to find the right speaker. I must have gone through 10 different makes and models before I came across the real game-changer - the
SOUNDBOKS
(Gen. 3), formerly The New SOUNDBOKS. I didn't know there was a speaker out there with such awesome sound quality and not only a powerful battery, but an interchangeable one. And from there, the whole thing just kind of took off. I started bringing the speaker down every Sunday and week by week, more and more people joined in. For me, there is just something about music and finding songs that really penetrate and connect with my motivation. I believe that music has the power to help people push further and dig deeper - to achieve more than they ever thought possible.
Fast forward four years, and I've been lucky enough to help shape an awesome community. Our weekly "Sunday Acro Jams" draw hundreds of people down to the beach - and we've got everything from complete beginners to pros to people who just come down for the epic vibe. Once a month I try to bring in a DJ to crank the whole thing up a notch and to bring in new musical influences. Diversity is key. And I'm thinking about doing more special events - maybe throwing parties for people's birthdays, bringing in food trucks, getting a monthly kombucha stand. There are so many options but in the end, I just want to support the community and help it grow. 
Because acro is considered a contact sport we basically had to shut down completely from March till mid-June. It's tough not being able to do the things you love and see the people who matter to you for such a long time. But we all tried to stay positive and focus on staying fit and healthy in other ways. In some ways, I think this whole thing has given us all a chance to be with fewer people, but on a more intimate level. And most of us are spending more time outside, enjoying nature - which is always a great thing. Thankfully, restrictions are slowly being lifted and we are starting up the "Sunday Acro Jams" again. Fewer people, more distance, less interaction - but we are keeping the spirit alive. 
If you're reading this thinking "This sounds awesome, I wanna try", my advice is DO IT! Start slow and find a partner with who you feel comfortable. Start by stretching, doing some strength training, and just try things out  - but do it together. Find online videos to guide you in the beginning and if you feel like acro could really be your thing, then sign up for a class or a course and get deeper into it. If you're in or around LA, hit me up on Instagram @TheAcroMachine - I'd love to give you an introduction to the world of acro. If you are anywhere else in the world, have a google and I'm sure you'll find someone near you who can teach you the basics. 
Always remember, the most important thing is to have fun with it. Don't get caught up in the do's and don'ts or the who's who of it all. Go out there, do your thing, and spread some acro love.