Redefining Summer Through Sports, Part 4
article.subHeader Tine Jensen - Founder of Jenter på Eventyr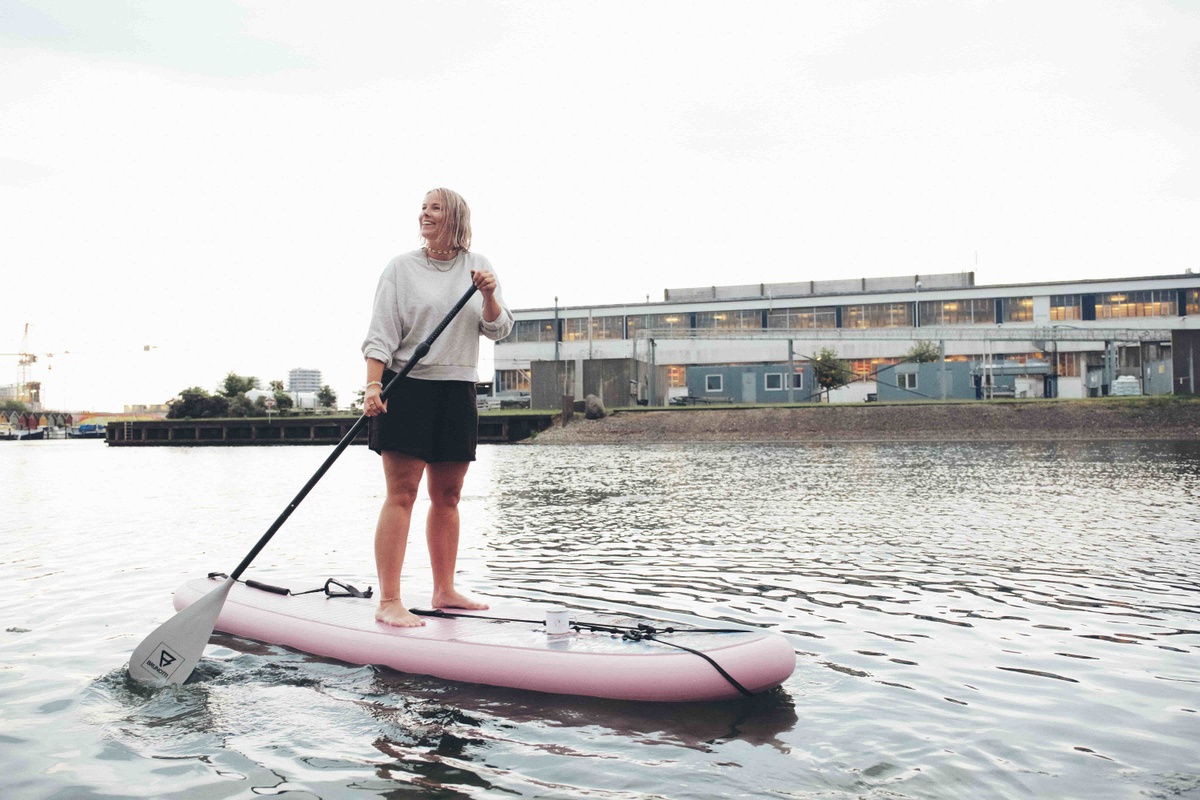 Last summer I tore my ACL. An injury every athlete knows is as frustrating as it is painful. And I was nothing short of devastated.  I thought that everything I had worked to build over the last 12 months, was going to fall apart. If I couldn't be active, how could I encourage others to be? But as it turns out, that didn't actually matter. I had built a community that was already flourishing and functioning on its own. The power of the community is so much stronger than that of just one person. And if I've learned anything over the last year, it's that having a community and a support system to fall back on is everything. 
Growing up, I was always outside. I would go hiking, biking, and skiing with anyone who would take me. And it didn't stop just because I got older. My curiosity grew and I've spent the last 10 years trying out any kind of outdoor activity that has caught my eye. But as passionate and inspired as I've been along the way, a part of me always felt like something was missing. I never felt 100% at home. 
For as long as I can remember, I've been one of a few or often even the only girl dedicating the majority of her time to the outdoors. I spent years on the sideline in the snowpark and in the skate park, feeling unsure of my place in a very boy-dominated community. But I was pretty sure that I wasn't the only girl who felt that way. So in 2018, when I found myself without a job and feeling unsure of what to do next, something clicked. It was now or never - and just like that "Jenter på Eventyr" was born. I wanted to create a space where girls and women could share their passion and curiosity about the outdoors. To create a source of inspiration and motivation that could push them to go further, to try new things or maybe even just feel comfortable enough to join in the fun in the first place. I set up an Instagram account and started spreading the #jenterpåeventyr. To my own surprise, I got some pretty good traction early on and the whole thing has just been growing from there. 
What's in store for summer?
From what I've seen and heard from friends and family, we are all starting to realize that you don't actually need much to have a good summer. Most big events and planned trips have fallen away and we have been left with what is truly important; meeting up with friends, seeing our family, and spending time with our community. Everything is slowing down and we are starting to see things around us in a new light. With unexpected free time to fill, people have taken to exploring the outdoors in a whole new way. Camping gear, SUP's, kayaks, bikes… basically any and every outdoor accessory is selling out in stores all across Europe. People are getting back to nature, back to basics and I love it! This is the perfect time to find new hobbies or interests and it's the perfect time to build a community.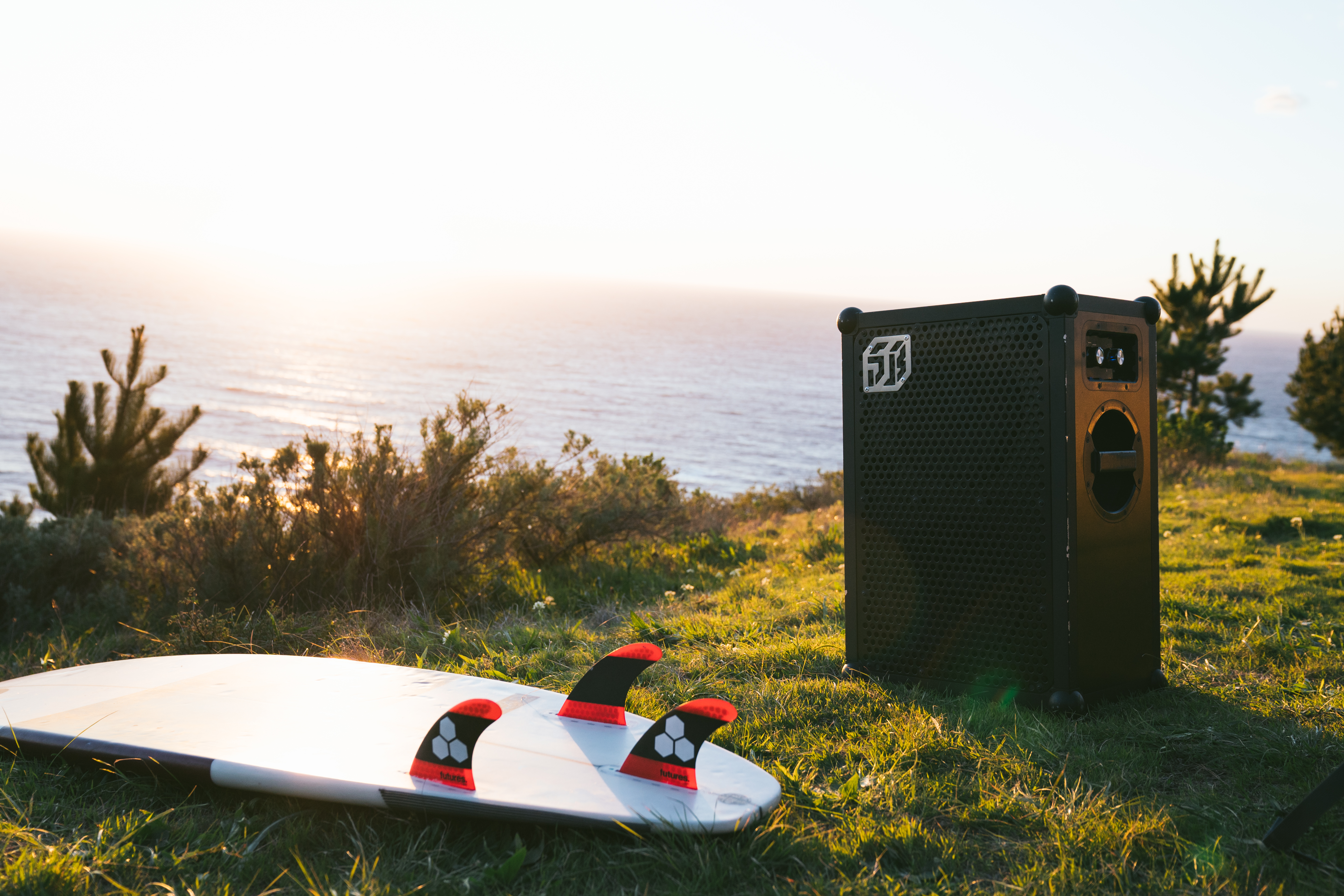 For Jenter på Eventyr we had a big outdoor festival planned for this summer, but like everyone else, we have had to think on our feet and get creative. We knew that we still wanted to do something, but that it would have to be on a smaller scale. So 14 of our Jenter ambassadors and I will be heading out to Bornholm for three days of camping, biking, hiking, and SUP tours. In the evenings we will light a fire and cook our dinner under the stars. Even though we are only a small group, we still want the trip to have a festival feeling. And there's no festival without music, right? So we are going to take our
SOUNDBOKS
with us on every adventure we go on - on the water, on land, day or night - it will be blasting tunes and spreading joy. We have also planned to set up a mini stage where people can perform. It doesn't really matter what they perform, we just want everyone to feel comfortable enough to be 100% themselves and showcase any hidden (or not so hidden) talents. Hopefully, it will be a bit of a trial run for next year's festival, where I want the world of outdoor adventure to meet the world of art and music. I'd love to be able to showcase female artists and integrate what they are doing into Jenter på Eventyr.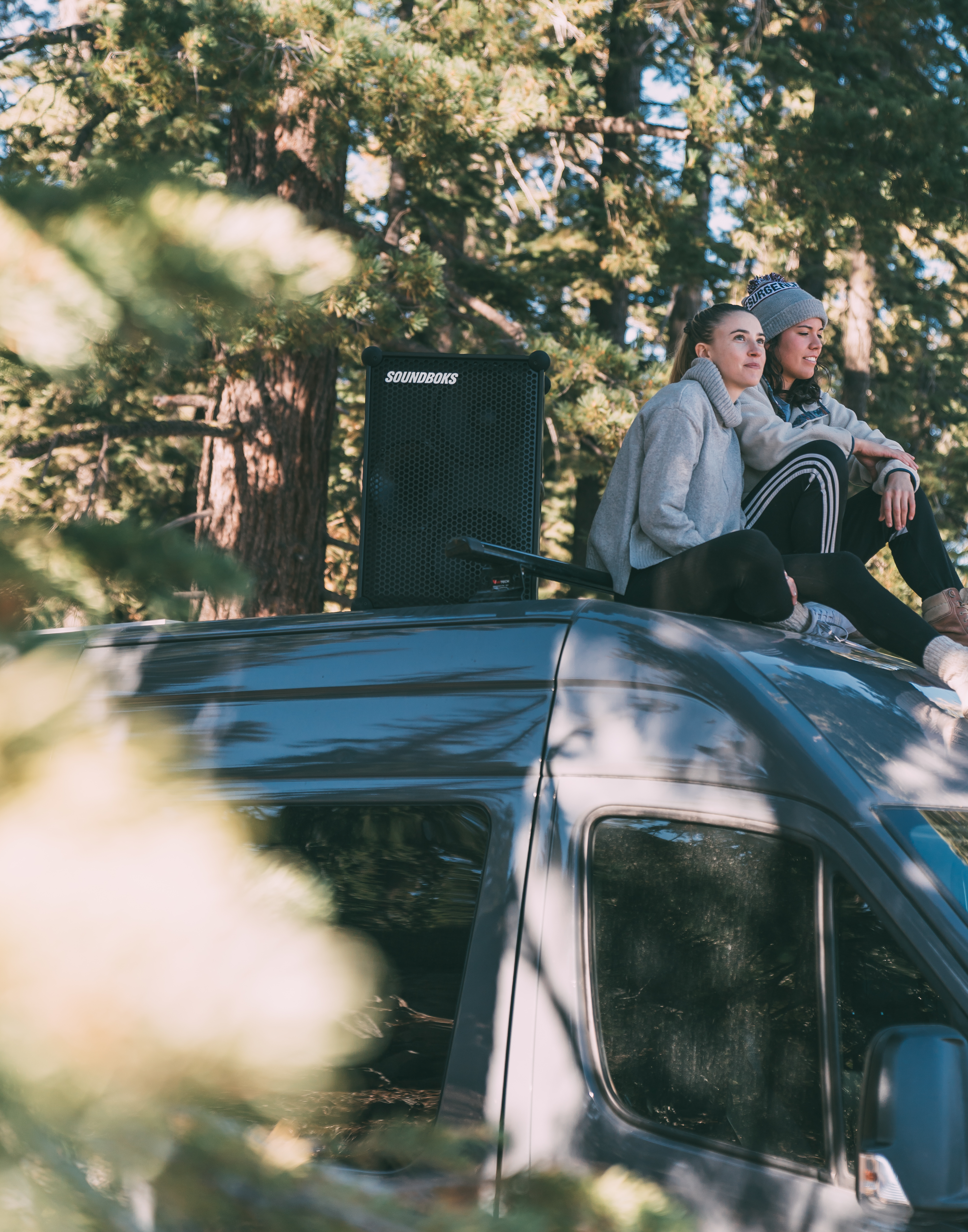 Even though there will only be 15 of us this year, we still want to share the stoke of the outdoors with those of you who cannot physically join us. We are going to be doing live streams of the mini-festival on our website
www.jenterpaaeventyr.com
, encouraging people to join in any way they can. Pitching a tent in their garden, heading out on a SUP board, setting up a zoom festival with friends, or maybe getting their own little festival together and just have our stream on in the background as inspiration. Any and every way we can spread the community feeling is a win.
While we are out in the "wilderness" we also want to make some guides to put up on our website - how to start a fire, how to build a tent - that sort of thing. We hope that it can give people a little nudge to go out and try out some new things. We want to lower the hurdle of inhibition and make the outdoors a warm and welcoming place. 
We love nothing more than hearing about people's adventures. If you do get out there this summer, please tag us on Instagram and Facebook @JenterpaaEventyr or use the #jenterpaaeventyr so we can follow along. And if you are in or around Copenhagen, keep your eyes on our social channels - we will be doing some spontaneous small but fun events throughout the summer and we'd love to add you to our crew. 
Stay safe, stay happy, and don't forget to enjoy the simple but magnificent beauty of nature.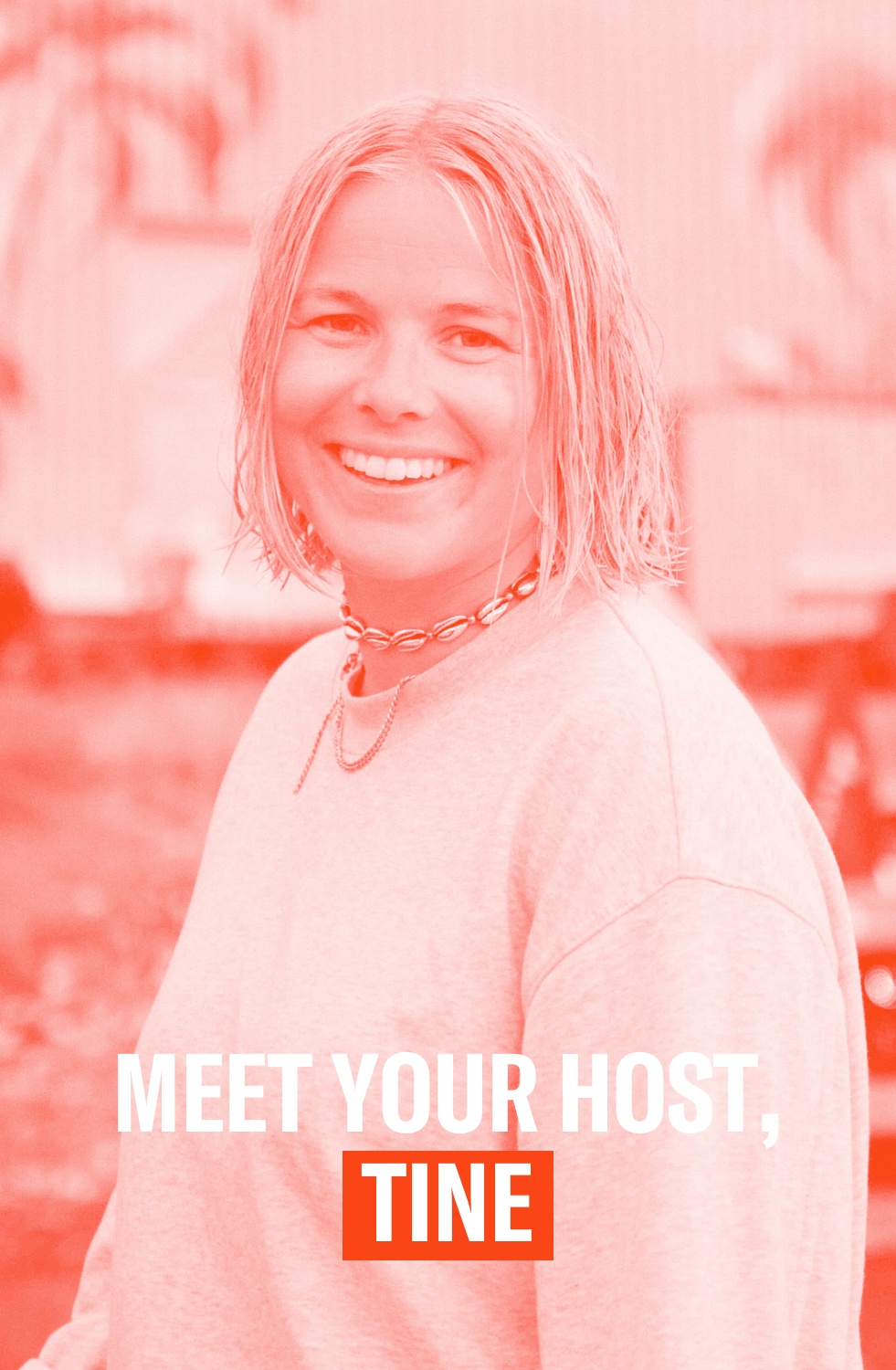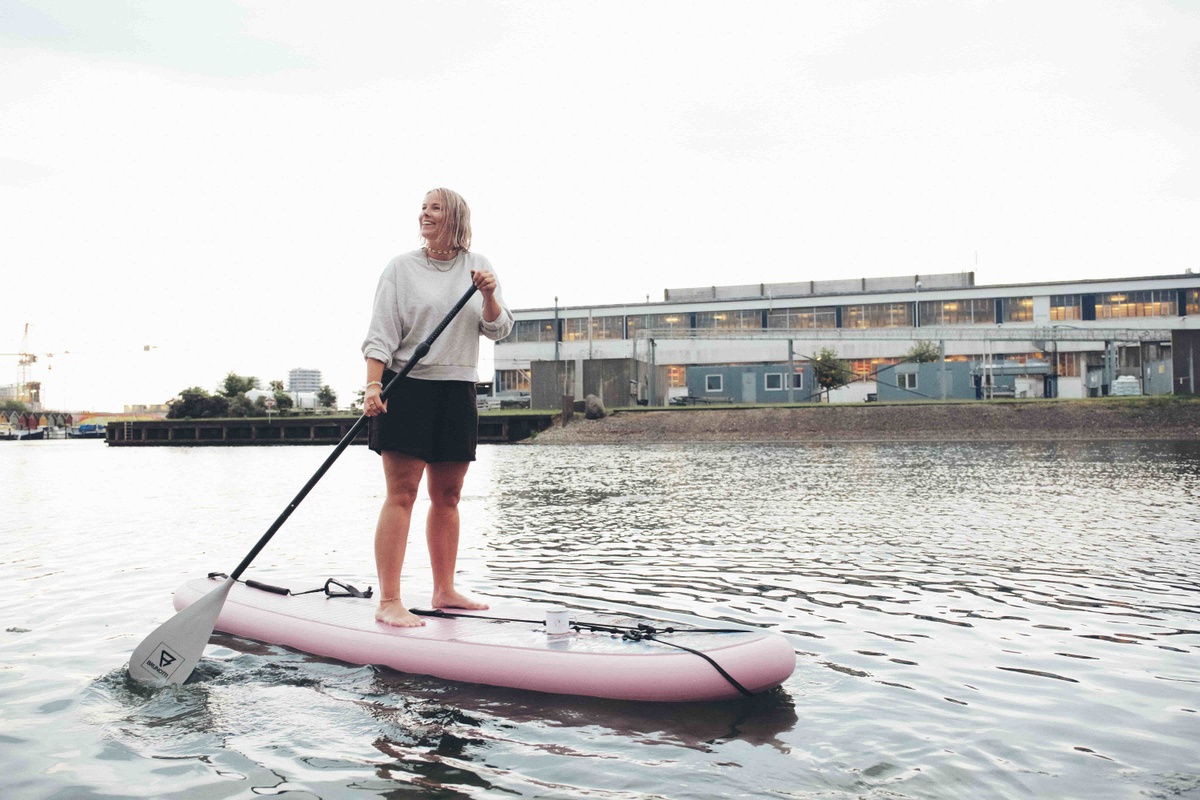 Redefining Summer Through Sports, Part 4
I wanted to create a space where girls and women could share their passion and curiosity about the outdoors.