Brand New SOUNDBOKS Accessories
article.subHeader SOUNDBOKS - Not the speaker itself, but the people behind it.
The
SOUNDBOKS (Gen. 3)
, formerly The New SOUNDBOKS, is pretty amazing on its own - no argument there. But imagine how great it could be with some epic add ons. We have spent the last few months working on a new range of accessories that will take your SOUNDBOKS Bluetooth performance speaker to whole new levels of greatness. We want you to have as many uses as possible for your speaker and want to provide you with the best tools to make your dream a reality, no matter what that dream might be. 
Stay connected
To complement our existing portfolio of accessories which includes the
Backpack
, colored
grills
, and the limited
Artist Edition grills
, we are kicking off with a specially designed line of stylish SOUNDBOKS digital audio cables. 
First out of the starting gate, we have two
AUX
cables that will let you connect the audio equipment of your choice to your SOUNDBOKS, without having to rely on a stable Bluetooth connection. The optical cables will be available in two different lengths, 2 and 5 meters, and cost 19€ and 25€ respectively. 
To extend the usage and your possibilities even further, we are also launching an
XLR
cable and a
¼" TRS
cable that can help you turn your home (or any desired location for that matter) into a real-life recording studio and/or DJ booth. XLR cables are mostly used to connect mixers,  microphones, and other speakers whereas the ¼" TRS cable comes in handy when you want to connect a guitar, bass guitar, or other instruments.
The SOUNDBOKS (Gen. 3), formerly The New SOUNDBOKS, has XLR combo jack inputs so you can decide on which cable to use depending on the output on your instrument or device. Both of the speaker cables are 3 meters long and are priced at 19€.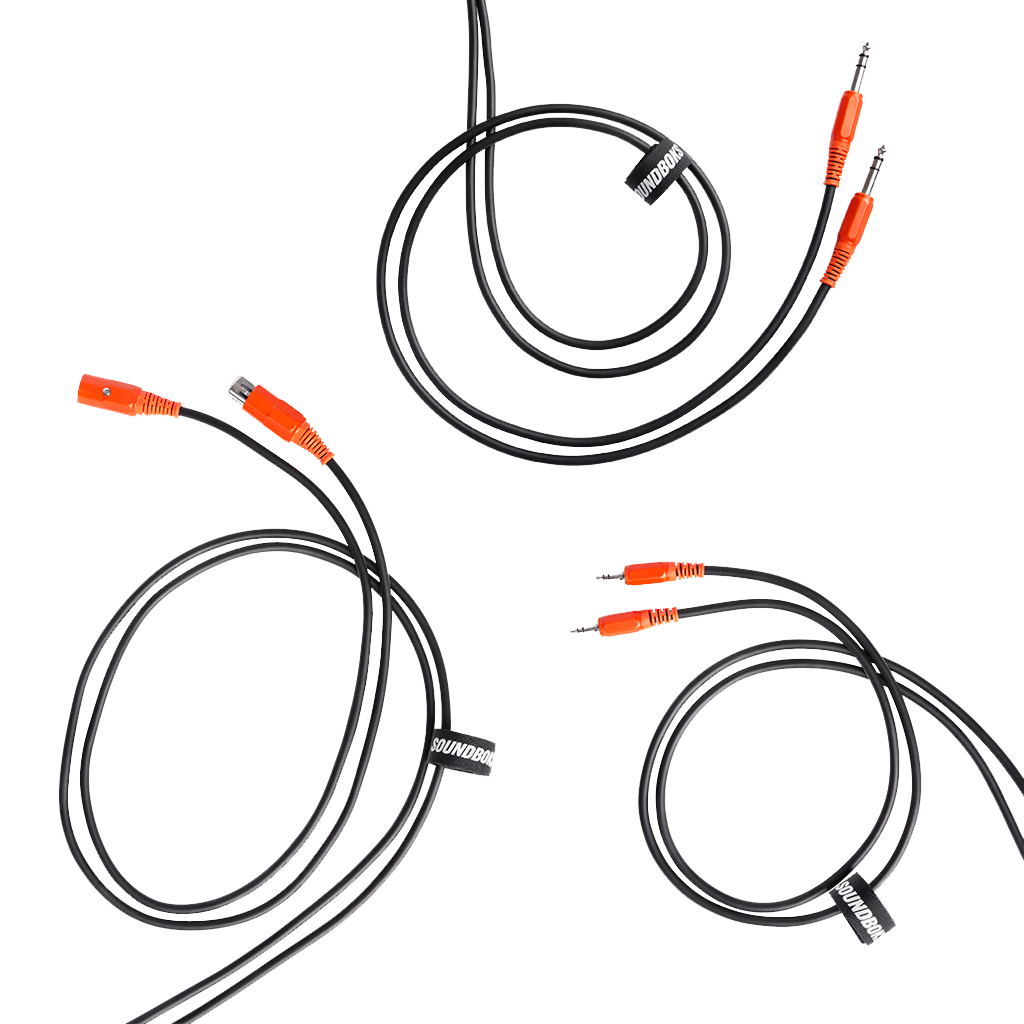 For those who know a thing or two about cables, we don't want to leave you hanging without all of the dirty details. The brand new SOUNDBOKS cables are all 6 mm in diameter, have a nickel-plated copper core with PVC coating and aluminum housing. All in the finest SOUNDBOKS quality and powder coated in SOUNDBOKS orange to match the speaker. 
Raise the roof
The
SOUNDBOKS (Gen. 3)
, formerly The New SOUNDBOKS, has become known for its unbelievably loud sound, but we've figured out a way to make it even more unbelievable - unbelievable right? After playing around with different options we realized that raising the speaker off the ground actually increases and improves clarity and projection of the immersive sound we have all come to know and love. 
That's why we have created a
SOUNDBOKS Tripod
that can hold up to 50 kg. Lifting your speaker off the ground will not only give you the best possible sound and great wireless connection but it will give you a whole new SOUNDBOKS experience. Perfect for concert setups, functions like weddings, or bigger events, but also if you're just looking to up the ante on your home audio system.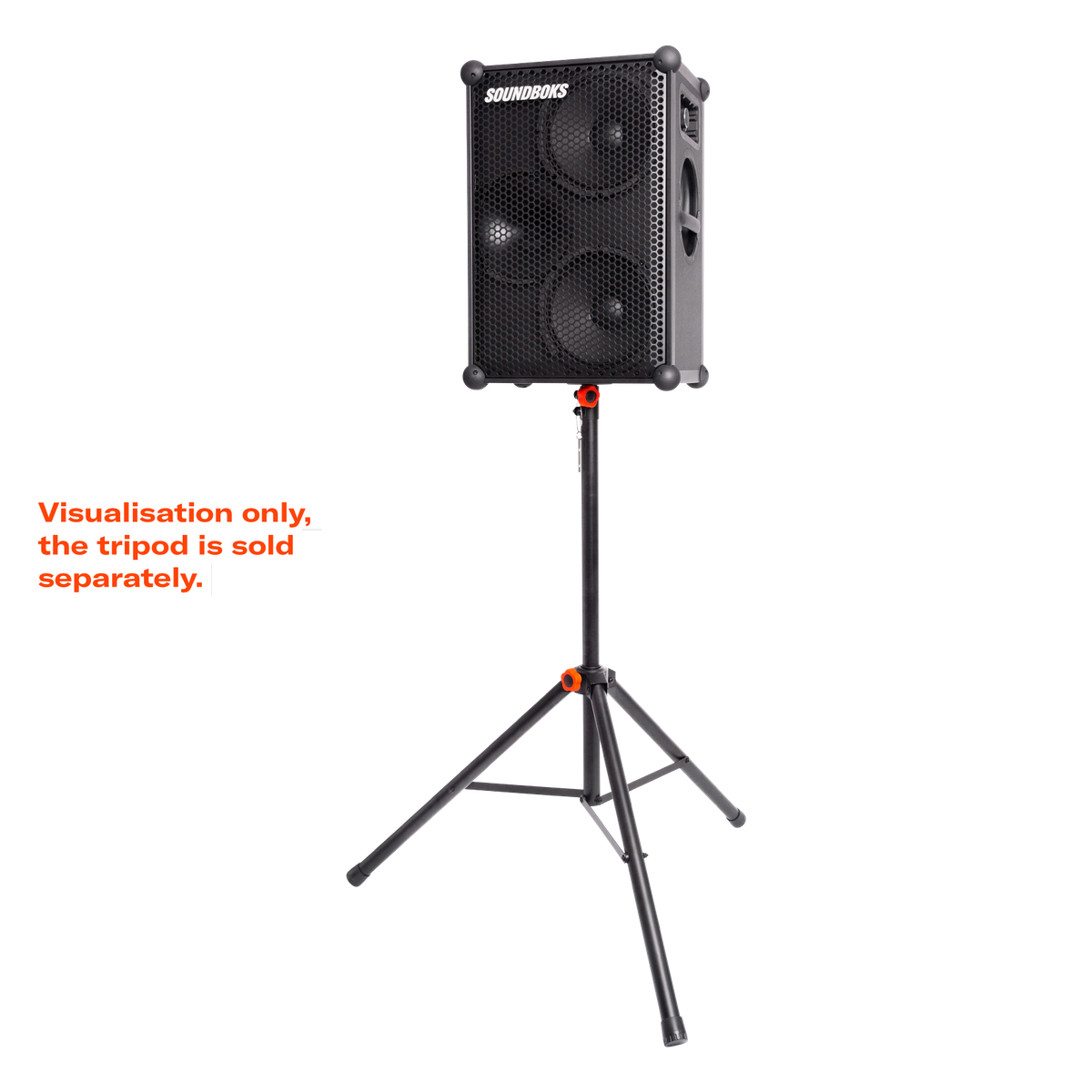 Made of lightweight steel, weighing in at 3,4 kg and foldable into 12,5 x 12 x 99,5 cm, it's easy to bring along to any party location - especially due to the ever so stylish and handy carry bag that it comes in. Landing smoothly at a price of 129€ - it's sure to be a big hit no matter where you are. Excited? SO ARE WE! 
More to come
And just when you thought things couldn't get any better - we've got another couple of tricks up our sleeve. Keep your eyes peeled for even more SOUNDBOKS accessories dropping in hot and heavy later this fall.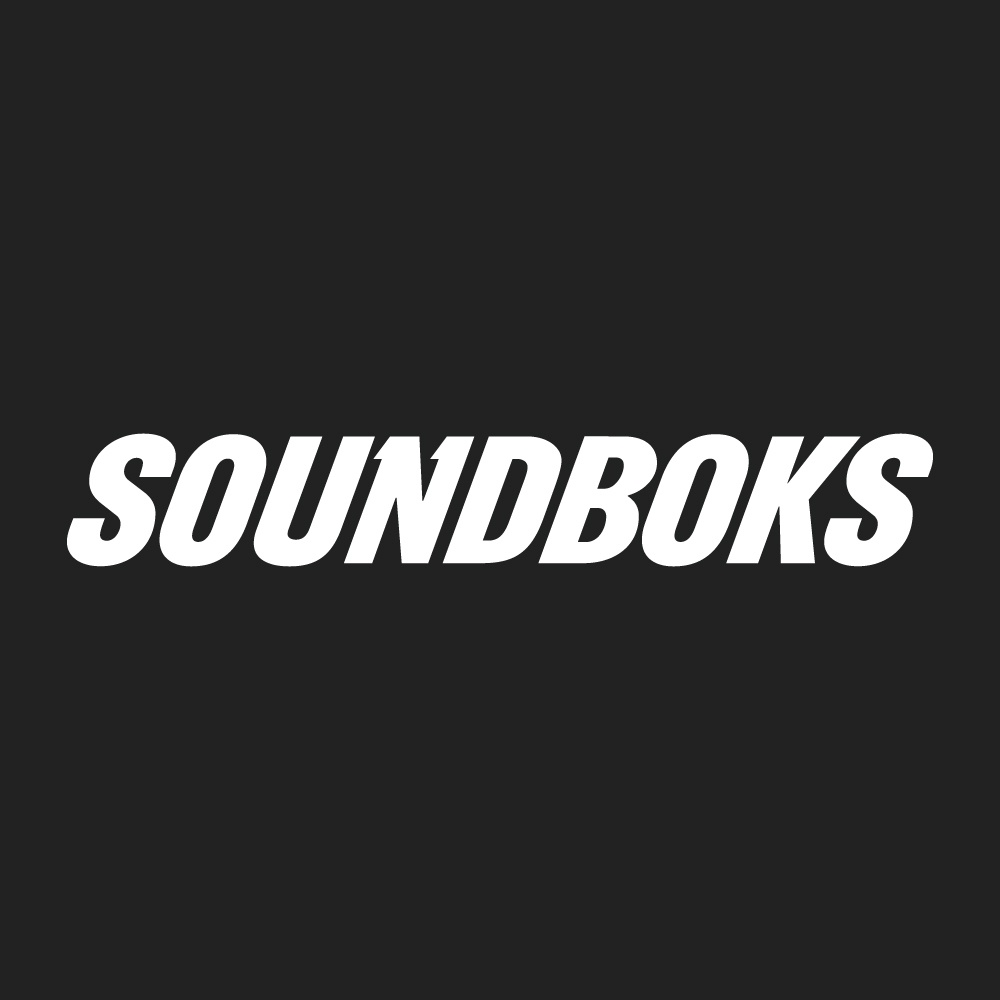 article.authorProfile.title
SOUNDBOKS is the world's first and only Bluetooth Performance Speaker. Beautifully loud, wirelessly pairable, amazingly durable, surprisingly lightweight and the only wireless speaker with a swappable battery.
article.relatedPosts.title.morePostsIn
global.productCategory.title