Meet the Team | Stine
article.subHeader SOUNDBOKS starring Stine - People Operations Lead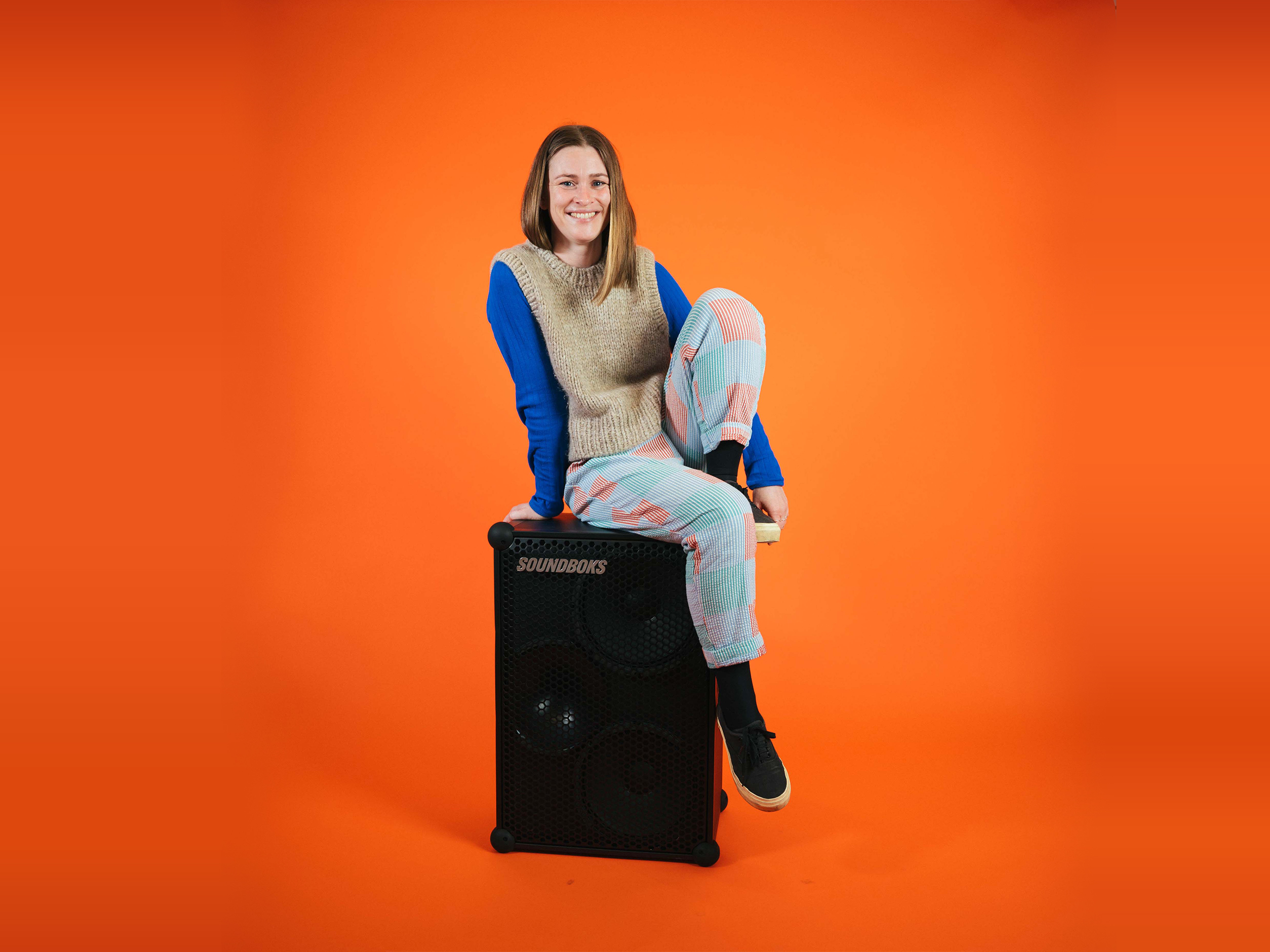 We want to give you a look behind the curtain. To show you the people behind the product - the people that make SOUNDBOKS magic happen every single day of the year.
Quick and dirty:
Fancy beer or fancy wine?  
Scuba diving or paragliding?
Haha, and I have to choose? Well.. 50 cent
Sleeping under the stars or in an igloo? 
5 hours at max volume or 40 hours at medium?
Clean or Custom SOUNDBOKS? 
And now for the tougher questions:
What is your life's aspiration?
For me, it all comes down to respect. Of course, respect for others but first of all respect for yourself. We live in a world with so many opportunities, so many decisions to make that it's sometimes hard to navigate your choices. I believe that if you have respect for yourself, then it's much easier to stay true to what you want and to figure out what really matters. It isn't easy and I for sure don't have all the answers but I see respecting myself as a starting point to following my own dreams and not being swayed by what others want me to do. Someone once told me that if you put should in front of a sentence, you are trying to live up to someone else's expectations. It's of course not foolproof, but it makes me stop and think, and it helps me to change situations that just don't feel right. We have to pick our battles and by staying true to myself I feel like I have a pretty secure navigation system to follow. 
"Someone once told me that if you put "should" in front of a sentence, you are trying to live up to someone else's expectations." 
Stine, People Operations Lead, SOUNDBOKS
If you could change one thing about the world, what would it be?
I think we could all benefit hugely from respecting each other in any and all situations. We don't always have to be friends. It's totally ok to agree to disagree but a disagreement shouldn't lead to war, violence, racism, or sexism. Imagine what an amazing world we could live in if we all had a foundation of respect for those around us that we could build upon with curiosity and openness. I sometimes get caught up in reading the comment sections on social media and I am just taken aback by the horrible things people write. If we all had the curiosity to learn more about each other, or at least went into situations with an open mind, the world would, at least in my eyes, be a much better place. 
Which community do you want to raise up? 
It's important for me to build an organization where you can bring your whole self to work. I believe we need to leave the old-school notion of having a work hat and a private hat behind. The focus needs to be on creating and shaping organizations where community, curiosity, and respect are the core values - and then we can build upon that.
We are a company made up of strong individuals, so how do you build an organization where different people can thrive and grow? That's a big question, and I don't think we can find THE answer, but hopefully the answers can be found in all the initiatives that we're implementing. Not that we're done yet (at all), we can always be smarter and better.
When's the last time you felt as though you elevated a community?
When my mother passed away 9 years ago, I sought out a community here in Copenhagen called
Børn, Unge & Sorg
. It's a place where children and youths can go when they have lost a parent and need guidance and help with moving forward. After a few years, I started volunteering there to help others who were in the same situation that I had been in. I felt like they had been my savior and I wanted to help build that community because it is so important for young people to have a place to go when something terrible like losing a parent happens. After volunteering for a few years, I developed into a mentor and spent more time really working together with the young people. 
When's the last time you really felt brave?
When
Hans
and I decided to have a child together. That was tough for me because I have been struggling with the idea of becoming a mother without having a mother. The easier decision would have been just not to try. But we decided that we could do it as long as we did it together and supported each other along the way. Today when I look at my daughter I'm overwhelmed by the respect I have for my parents. Raising a child is a massive responsibility, and motherhood is a world with way too many opinions on how to be a good mother, and then not having my own mother is tough. But we're doing great here, and I just hope my daughter will inherit my temper and not my boyfriend's. Haha.
What is your most memorable SOUNDBOKS moment?
I have shared so many big moments with the company, but for me, the most memorable are all of the small moments. Like when I go for a run and I see a group of people working out with a SOUNDBOKS in the middle of a field, or a small group of people using the SOUNDBOKS to set the mood. It makes me so happy to see all these small "use cases" spread throughout the city and that it's not just about cranking the speaker to 11 at Roskilde.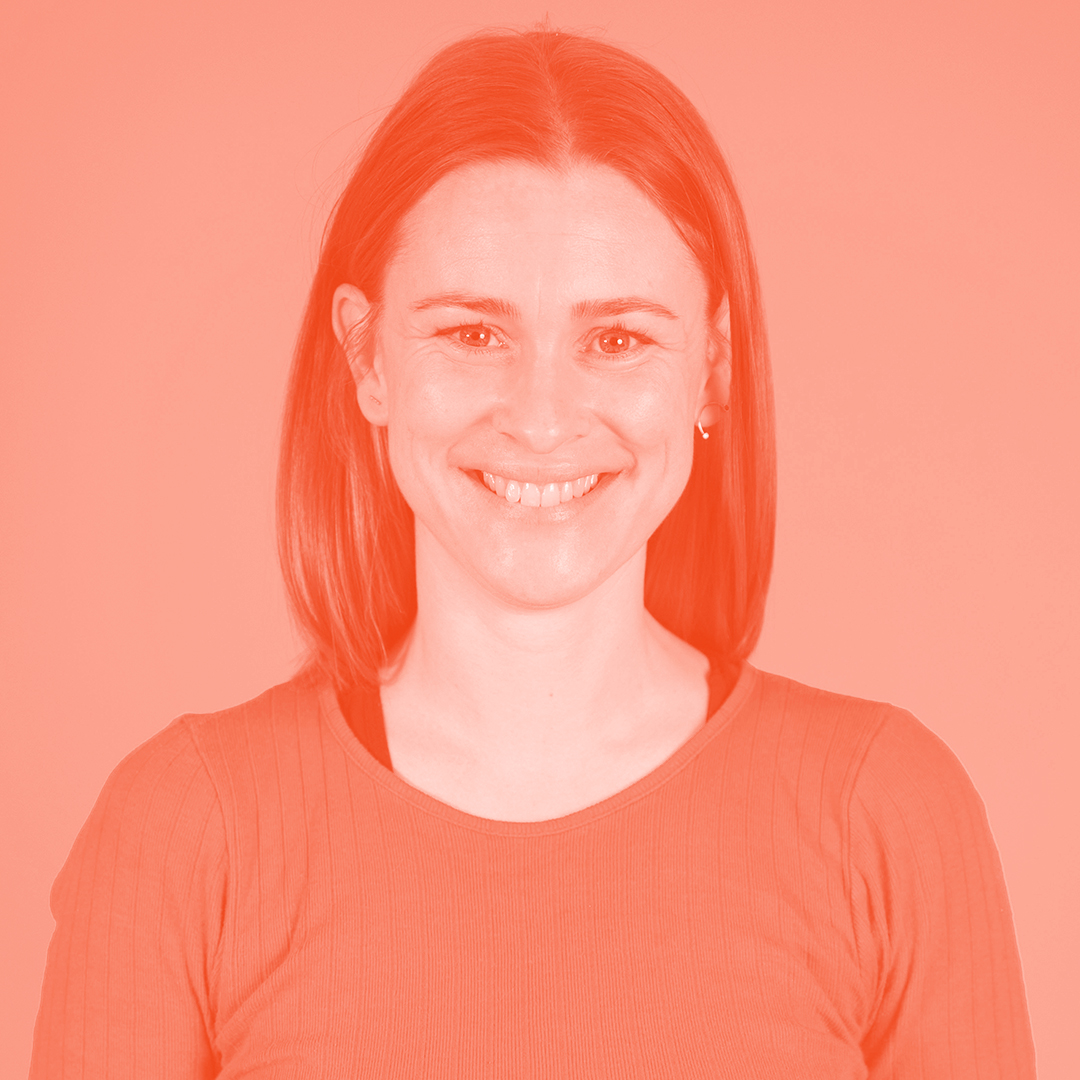 article.authorProfile.title
Stine is 31 years young from Aarhus and is our People Operations Lead here at SOUNDBOKS. With a strong love for her hometown, she has found her new home in Copenhagen after moving here in 2010 to study. Right now her biggest challenge is to get back in shape. After a pregnancy, giving birth, and not sleeping it's kind of difficult to find the motivation, but never doubt it, she is not sitting around idly twiddling her thumbs - she will be back.
article.relatedPosts.title.morePostsIn
global.lifestyleCategory.title