Meet the Team | Stephen
article.subHeader SOUNDBOKS starring Stephen - Copywriter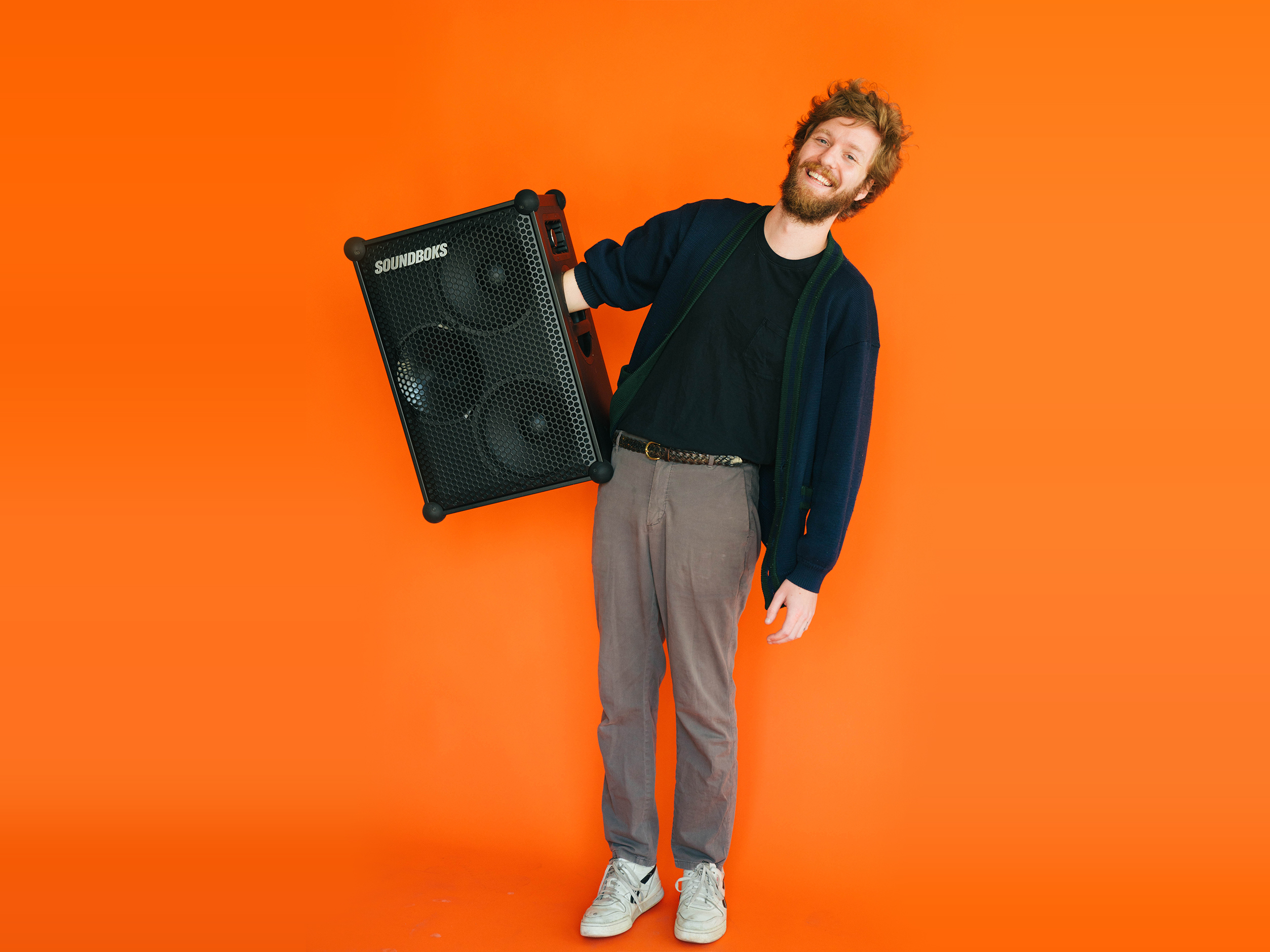 We want to give you a look behind the curtain. To show you the people behind the product - the people that make SOUNDBOKS magic happen every single day of the year. Next up is Gesche! 
Quick and dirty:
Gin & Tonic or Dark & Stormy?  
Swimming with sharks or skydiving?
Death Metal or Country Music? 
2-week vacation or weekend getaway? 
5 hours at max volume or 40 hours at medium?
Clean or Custom SOUNDBOKS? 
And now for the tougher questions:
What is your life's aspiration?
I think my aspiration is to make sure that no matter where I end up, I strive to make my immediate vicinity better. It's as simple as that. I don't know if there is an ideal place or ideal occupation for me, but wherever I land, I want to make the lives and the quality of the place around me a little better. If there are enough people thinking about their immediate influence, eventually the ripple effect from that will overlap and there will be enough people who care about each other to improve the world around us. You can't improve the whole world from a singular perspective and I think that's a lesson that has been reinforced during quarantine/isolation. You can have a very immediate influence on the world right around you and if you are helping anyone or improving their situation, that's a great thing. 
"You don't have to make a massive impact to make a difference. It's the little things that count."
-
Stephen Burns, Copywriter, SOUNDBOKS
If you could change one thing about the world, what would it be?
It would be my neighborhood - wherever I am living. It's something I'm really passionate about and in some small way helping to make it a better place makes my heart feel a little bit more whole. We have this community fridge that's about a block away from where I live. It's outside of the local bodega and it gets filled with food and drinks by people in the community for people in the community who live in low-income housing or people that are unhoused. It's not a lot but every time I go to the store or pass by, I will grab something extra and put it in the fridge. I believe that if you are going to live somewhere, you should participate in the community and do what you can to help out. If people could understand their influence, I think it would help them help more. And that's much easier on a smaller scale where you see a direct impact rather than maybe donating to a cause that's 1000s of miles away and you never actually see any kind of result of the good that you are doing. 
Which community do you want to raise up? 
The community of east hollywood where I live and I'm also invested in my hometown community in Atlanta. I'm not physically there but I donate to community leaders that I know and that are making a difference. My heart will always be in my home town and I would love to raise the Atlanta community on a global scale. LA is known to have global cultural power but I think Atlanta has just as much beauty and nuance and culture - and I just try to lift it up as much as I can. It's a beautiful city with a strong music and art community and being located in the middle of the south it's kind of the cultural hub for all of the southern states. That gives it a special quality that you don't have anywhere else. 
When's the last time you really felt brave?
I'd say right now because I don't particularly like talking about myself. I'm a pretty timid dude at the end of the day. It also takes a lot out of me to put my music out into the world. I'm getting more and more used to it but it's still really nerve-wracking. What if people hate what I have created? I think you have to have a little bit of bravery putting what is essentially a piece of yourself out there for everyone to see and to criticize. 
What is your most memorable SOUNDBOKS moment?
I would have to say Roskilde 2018. It was during my first couple of months at SOUNDBOKS and I got flown out to Denmark to experience Roskilde and to meet the whole team. It was just wild. It was like a whole other planet. I've been to a lot of music festivals and even played a few of them myself, but Roskilde is just in a league of its own. It was so crazy to see all these SOUNDBOKS owners and I swear about every 3rd camp had one. It was an opportunity for me to fully understand the product and the brand - seeing the origin story and really living the culture. As a writer, I like to fully immerse myself in the brand and this was the ultimate way to do that. Volunteering at our booth, throwing parties, interacting with customers and with my coworkers. It was definitely an experience that I will never forget.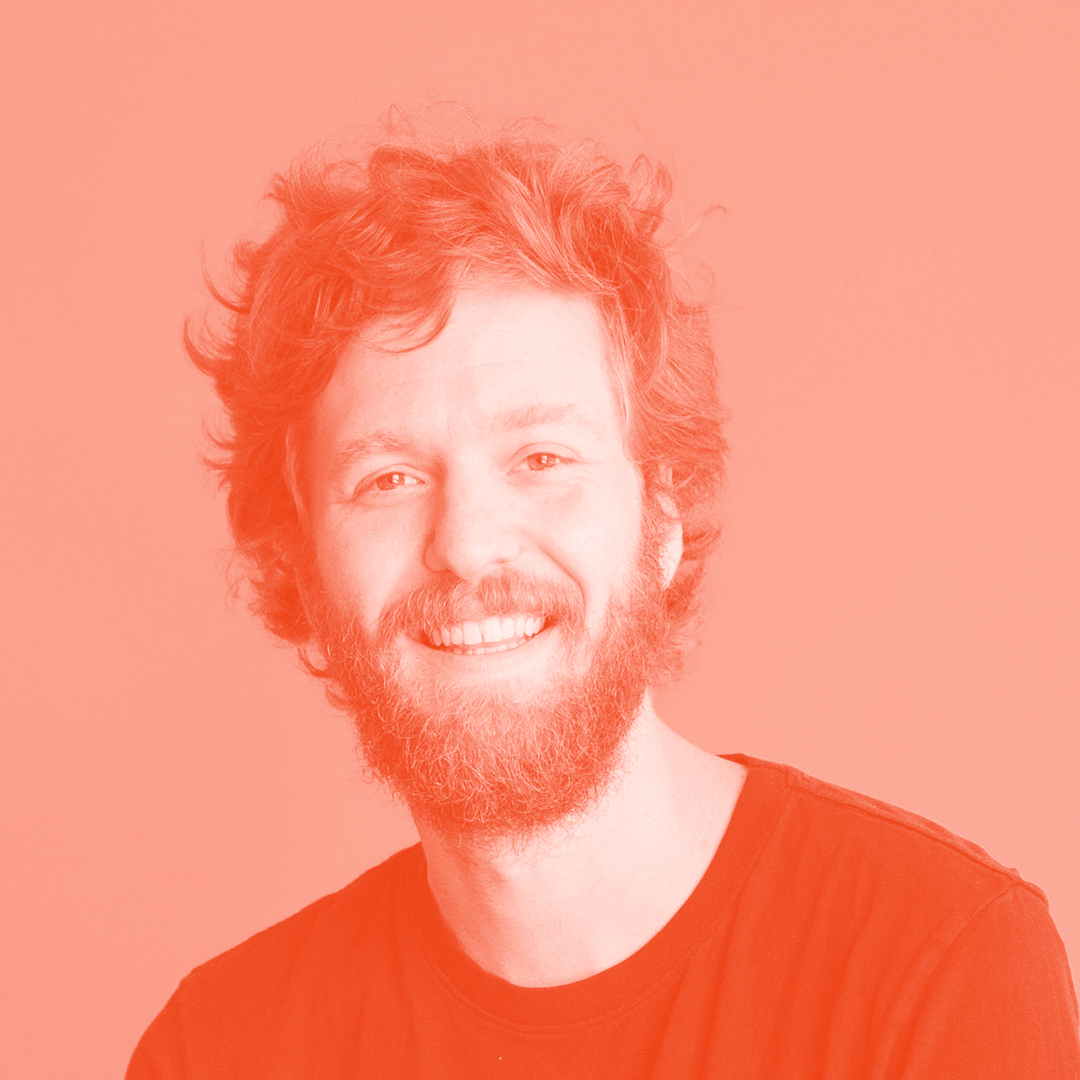 article.authorProfile.title
Stephen is 30 years young and the designated Copywriter (and self-proclaimed Chief Linguistic Bodyguard) here at SOUNDBOKS. Having spent the last 5 years in sunny LA, he and his wife will be making the move to the northern shores of Copenhagen this summer. A lover of words, Stephen lets out his creativity through any kind of writing he can get his hands on. And when he's not spending his time turning words into liquid gold, he's keeping busy creating music with one of his 3 (!!) bands - Triptides, Cosmo Gold, and Little Rituals.
article.relatedPosts.title.morePostsIn
global.lifestyleCategory.title