Meet the Team | Sabah
article.subHeader SOUNDBOKS, staring Sabah - Accountant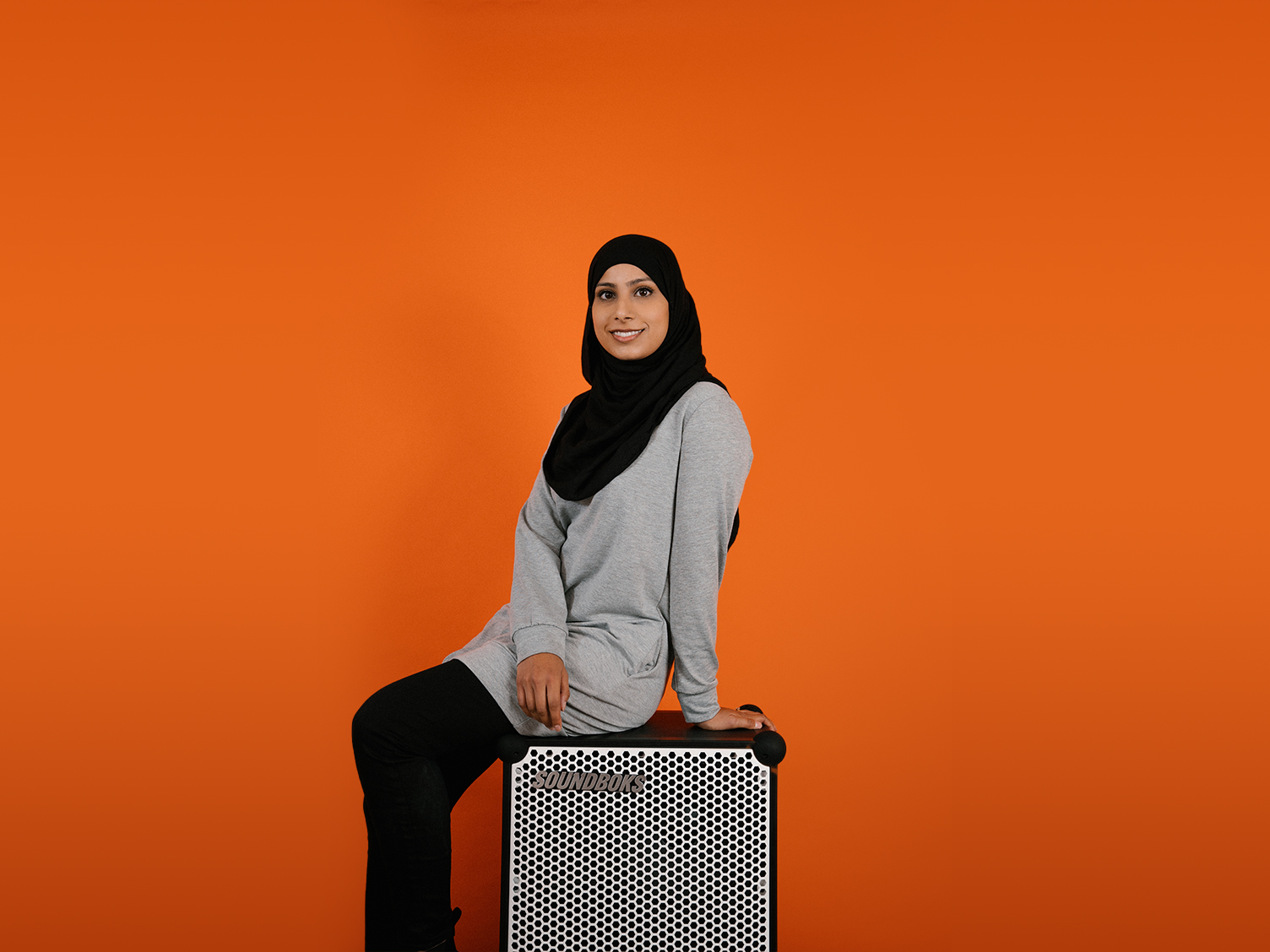 We want to give you a look behind the curtain. To show you the people behind the product - the people that make SOUNDBOKS magic happen every single day of the year.
Quick and dirty:
Flat - fizzy water tastes like medicine
A weekend trip or two-week getaway?
Old school hip hop or new school hip hop?  
5 hours at max volume or 40 hours at medium?
Clean or Custom SOUNDBOKS? 
Street food or funky restaurant?
What is your life's aspiration?
To help people who are scared of doing things or being open about who they are because of a fear of being judged. I think the way forward is to go out there and do things - to do them for yourself and not only for others. If you see people around you doing brave things, you feel motivated and like "hey, I can do this too". So I try to push myself to do things I'm afraid of or don't feel entirely comfortable doing, hoping that I can inspire others to do the same. I want to help people get the self-esteem they need to do what they want - without being afraid. 
If you could change one thing about the world, what would it be?
I just want the world to do better - there is just too much violence, far too little understanding, and not nearly enough harmony. The world would be a much better place if people didn't judge each other and instead tried to understand each other - to understand why we are different, and that it's a beautiful thing to have so much diversity on this planet. If you have questions, or there are things you don't understand - simply ask. Educate yourself, find out more about things you don't know. It's so simple, yet so few of us actually make the effort. 
Which community do you want to raise up? 
People who feel or get treated differently because of skin color, language, physique… whatever it might be that makes them "different" in the eyes of society. Being a woman of color, I'm a part of that community and I just want everyone to feel like they have a place in the world. If you are different or if you are raised with someone telling you that you are different, you often don't dare to do what you want. Insecurities grow and if it starts at a young age it can really limit a person's development. I see it happening with my younger siblings - they get bullied for being brown or for speaking a lot of languages. I don't blame the bullies, because I know that they don't know better. But if we can shine a light on these so-called differences and show that individuality, variation, and diversity is a good thing, I think we could come a really long way.  
"Einstein said - It's not because I'm smarter than everyone else, it's that I stick with the problems more."
- Sabah, SOUNDBOKS Accountant
When's the last time you felt as though you elevated a community?
Probably when I was writing my bachelor thesis. I was writing about multiethnic girls and how a lot of girls are afraid of being who they are. These girls have a lot of questions about different aspects of life, that they don't feel comfortable asking friends or family about. So I created a forum for girls where they could talk to each other and discuss things anonymously. The forum included sexologists and psychiatrists that could help answer more difficult questions. Some things are just tabu - because of religion or society - and I wanted to create a safe space where girls, and in the end also women, could talk about these things openly and without judgment. In the end, there were people ranging from their early teens to their late 40's in the forum. Some people just came in to learn and educate themselves while others were actively looking for help. It's a project that I currently don't have enough time to continue building, but it's something I really want to come back to in the future. 
When's the last time you really felt brave?
I feel brave a lot of the time because I am oftentimes scared of being judged or saying the wrong thing. I get very nervous when I have to present something or show something new that I have learned. A few weeks ago, I had to present something to all of my colleges at SOUNDBOKS, and to them, it was probably nothing, but for me, it was a huge deal. I feel a lot of pressure to be perfect and when I'm in a new environment I don't want people to know that I maybe don't know everything yet, or that I'm feeling nervous. So I feel brave when I power through and do my best, even though I'm very anxious on the inside. 
What is your most memorable SOUNDBOKS moment?
I started at SOUNDBOKS just two weeks before we went into lockdown. Things got very difficult for a lot of people, and a lot of companies went into "stress mode". It was amazing to see that SOUNDBOKS tried to make the best out of the situation even when the going got tough. We had a lot of online meetings, presentations of the teams, and all the new colleges - helping everyone feel at home and as a part of something bigger. I will never forget when during lockdown in a company-wide zoom meeting, everyone joined in a coordinated dance to "Work" from 5th harmony. It was such a simple but powerful way to stay connected in uncertain times and to spread some joy.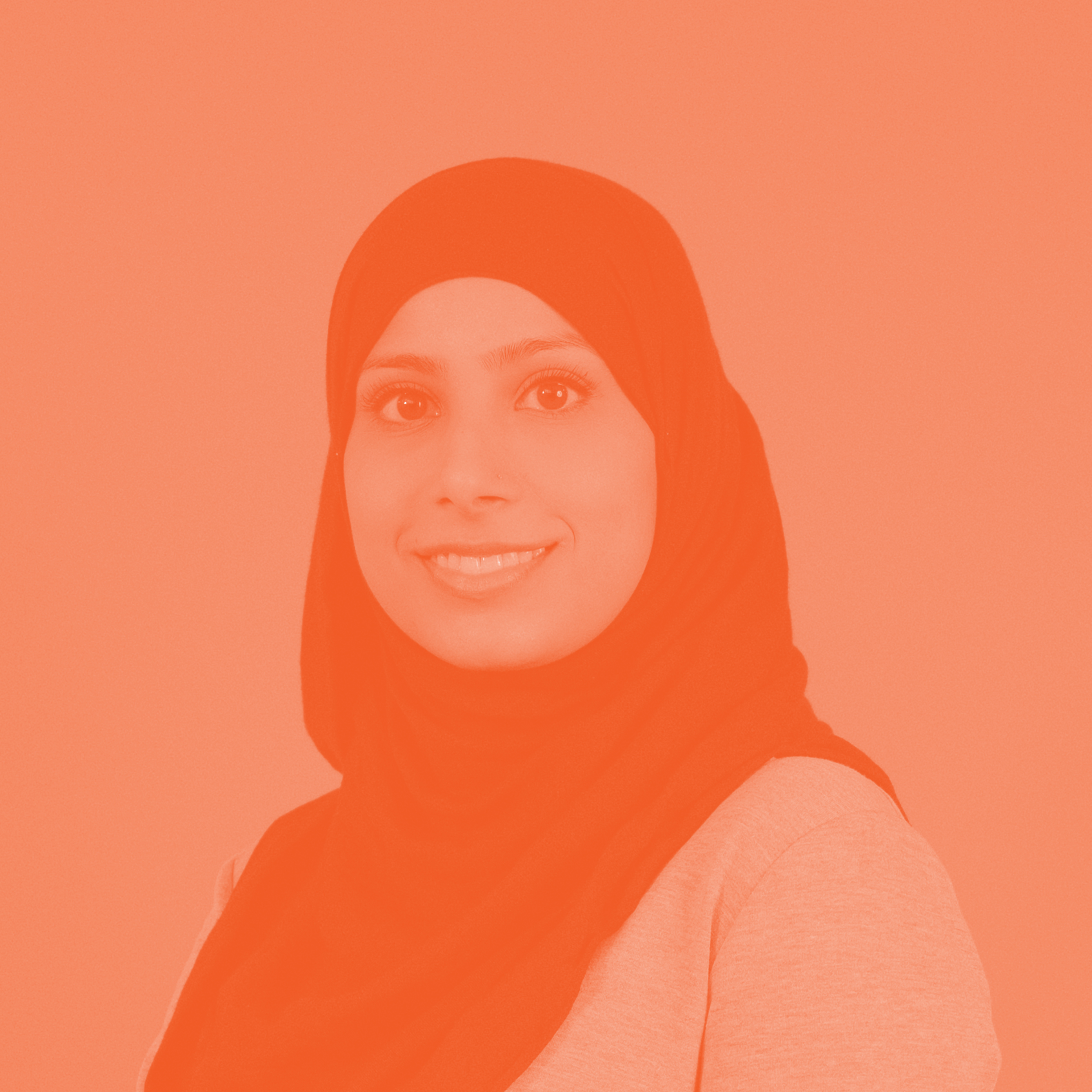 article.authorProfile.title
Sabah is 27 years old, born and raised in Denmark. Currently working full-time at SOUNDBOKS as our Accountant whilst studying full-time to get an MSc in Business Controlling, Sabah likes to keep herself busy and learn new things. One of her biggest pleasures in life is being spontaneous and going on trips - she loves to explore new places, especially surrounded by nature. When she finds time between her jam-packed schedule and planning her wedding, you will find Sabah with her head buried in a good book. An all-out, do-it-yourself kind of woman with a mesmerizing smile.
article.relatedPosts.title.morePostsIn
global.lifestyleCategory.title