Meet the Team | Natalia
article.subHeader SOUNDBOKS, starring Natalia - Graphic Design Lead
We want to give you a look behind the curtain. To show you the people behind the product - the people that make SOUNDBOKS magic happen every single day of the year. 
Quick and dirty:
Cosmopolitan or Dark & Stormy? 
Weekend getaway or two weeks vacation?
Sleeping under the stars or in an igloo? 
5 hours at max volume or 40 hours at medium?
Depends on the day but mostly 40 hours at medium
Clean or Custom SOUNDBOKS? 
I like custom, but not a dirty custom. Ideally a clean custom
That's complicated but I'll have to go with bitter orange jam. 
What is your life's aspiration?
My life has improved a lot over the past 5 years and the life I have now, is actually the life that I used to aspire to. Since I got to where I am now, I'm just trying to enjoy it as much as I possibly can. The quality of life that I have in Europe is something I would probably never have been able to achieve in Brazil, and I am very aware of my privilege and how well off I am compared to people at home. I work a lot with social projects, but I wish that I could make more of an impact. I want to constantly find ways to use my privilege to help those who are worse off than me. 
If you could change one thing about the world, what would it be?
The world itself and all of humankind, but I know that isn't realistic. I really believe that children's education is where we need to make changes if we really want to change the world we live in. I think that teaching children resilience and respect and giving them better gender, sex, and race education is the best way to create a better future. If we teach children early on to be accepting of each other and to be more open minded, it is something that they will carry with them throughout their lives. It would be like rebuilding society from the bottom up. 
When's the last time you felt as though you elevated a community?
I try to do small things very often, but I think the last time I really managed to make a difference was when I did my master thesis. I focused on how to educate children in low income areas on gender equality - which is very difficult especially when they don't have ready access to information through technology. I realized that the way forward wasn't actually to address the children, but to educate the parents. But how do you tell someone who is already doing everything they possibly can for their children that they are raising them wrong? In the end it comes down to finding new ways of communicating and sharing knowledge. I am very proud that I reached out and tried to shed light on this situation. I could tell that the people I spoke to were so happy that someone approached them and wanted to hear and share their stories. 
What is your most memorable SOUNDBOKS moment?
My birthday last year. I don't actually like celebrating my birthday, but my friend Becky wouldn't take no for an answer. She said that we have to do something, even if it's just the two of us. In the end more than 20 people came over to my apartment to celebrate with me. We had some beers, some good food, and listened to great music. I'm a very introverted person, but I felt so welcomed and so loved by the SOUNDBOKS community at that moment. And that's how I still feel - everyone really, genuinely cares about each other and makes sure everyone feels included.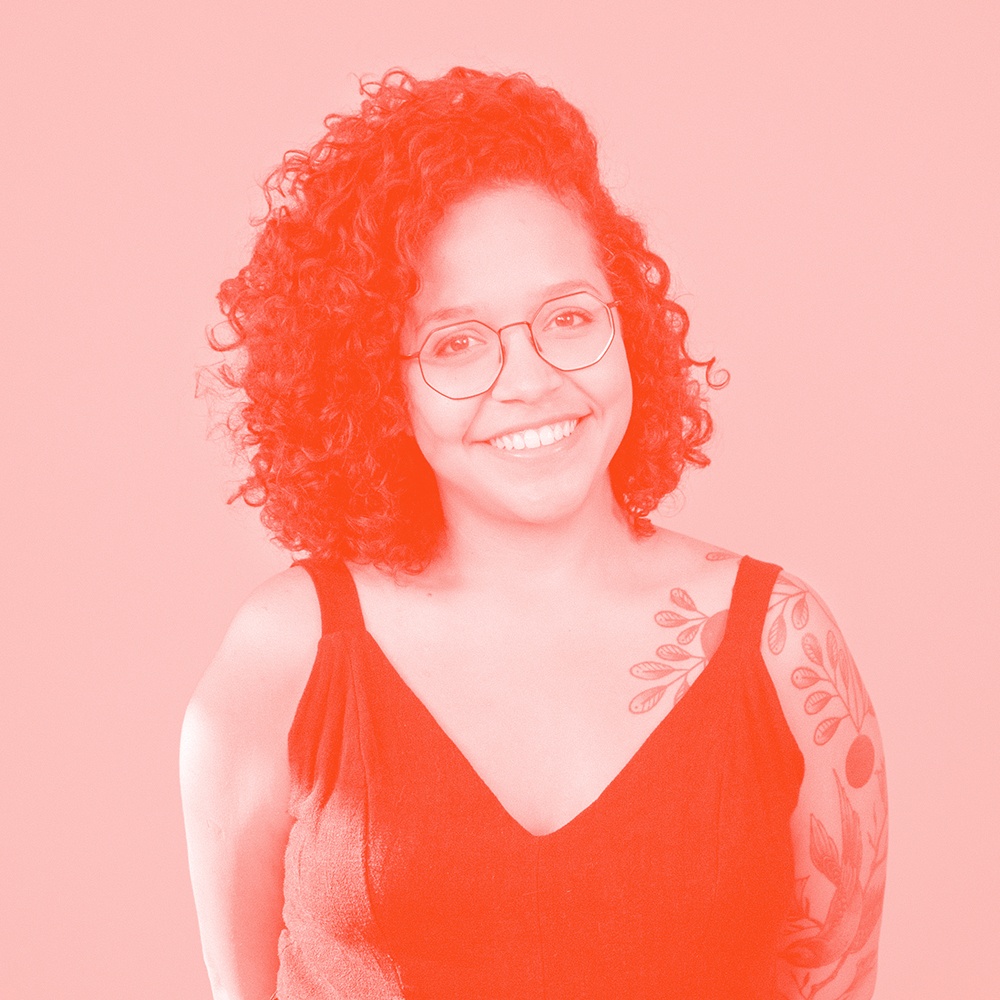 article.authorProfile.title
Natalia is 27 years old and from the sunny shores of Brazil. She is the Graphic Design Lead here at SOUNDBOKS, and even though she is the only graphic designer we have, she is a one man super team. Having dropped everything and moved to Europe on her own a few years ago, Natalia now loves to spend time with her three cats, her many plants, and bending her body into a pretzel (aka yoga). Even though super crazy parties are not her jam, she would never say no to a cozy stay at home session with friends.
article.relatedPosts.title.morePostsIn
global.lifestyleCategory.title