Meet the Team | Kalle
article.subHeader SOUNDBOKS, starring Kalle - Digital Project Lead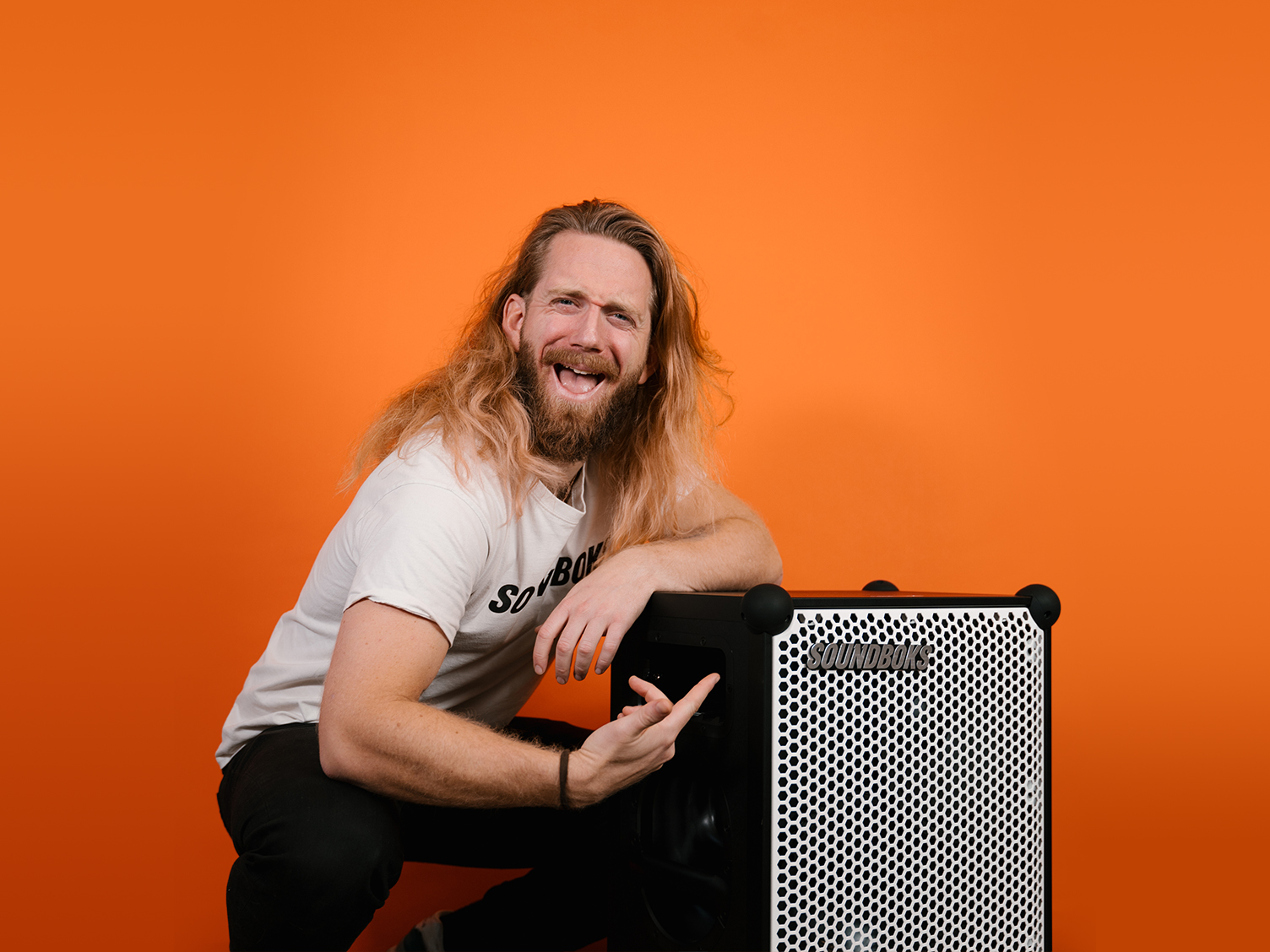 We want to give you a look behind the curtain. To show you the people behind the product - the people that make SOUNDBOKS magic happen every single day of the year.
Quick and dirty:
Concert - offers more quality for quantity
Gin tonic or Dark & Stormy? 
90s girl band or 90s boy band?  
90s girl band - The Spice Girls are way better than the Backstreet Boys
5 hours at max volume or 40 hours at medium?
5 hours at max - always at max, none of this medium nonsense
Clean or Custom SOUNDBOKS? 
Danish or Swedish hotdog?
Danish - every day of the week 
And now for the tougher questions: 
What is your life's aspiration?
On a top-level, freedom is very important to me. I want to be able to do as much as possible of what I want in my lifetime. The way I see it, we get one chance to do something with our lives and I think it makes sense to dream a little and try to optimize the time that you have. I believe that what I am best at and where I can give the most value is producing music. I have always dreamed of being able to live off my music, but growing up, I have realized that it's also ok for music to be my passion. It's ok for it to be my hobby and my side hustle. I love the work I am doing now and am happy to continue doing it. 
"Why can't we just all get along and stop fighting?"
- Kalle Månsson
When's the last time you felt as though you elevated a community?
Together with a colleague, I founded a running club called Scrambled Legs. We meet up every Saturday at 10 AM and go running together. Each time one of us hosts a brunch so that we can sit down and hang out - beyond the run. We've been doing it for about a year now and it's really fun. Everyone is super engaged and happy to be a part of the group. Really, the only criteria is that if you're going to join the club, you have to be willing to host - that way we can be sure that everyone is a team player and willing to do something nice for those around them. 
What is your most memorable SOUNDBOKS moment?
In general, it's just a great place to work. The devil is in the details and it's really the small things that make this such a fun company to work for. We have an awesome culture that somehow seems to suit everyone even though we are such a diverse group. And maybe that's the whole secret - the culture is built and upheld by the people. I meet awesome people here every day and I can always learn something new from or have interesting conversations with my colleagues. 
article.authorProfile.title
Kalle is 31 years old and works as the Digital Project Lead here at SOUNDBOKS. Born and raised outside of Malmö he's been hopping back and forth between Sweden and various parts of the world since he was 3 years old. Having spent 4 years in Florida on a soccer scholarship, Kalle knows his way around a ball and is as active as they come. He loves music and spends big chunks of his free time producing and dabbling in DJing - hoping to one day become Swedens answer to Kanye West (minus the breakdowns hopefully).
article.relatedPosts.title.morePostsIn
global.lifestyleCategory.title