Meet the Team | Hannah
article.subHeader SOUNDBOKS starring Hannah - Organizational Development Lead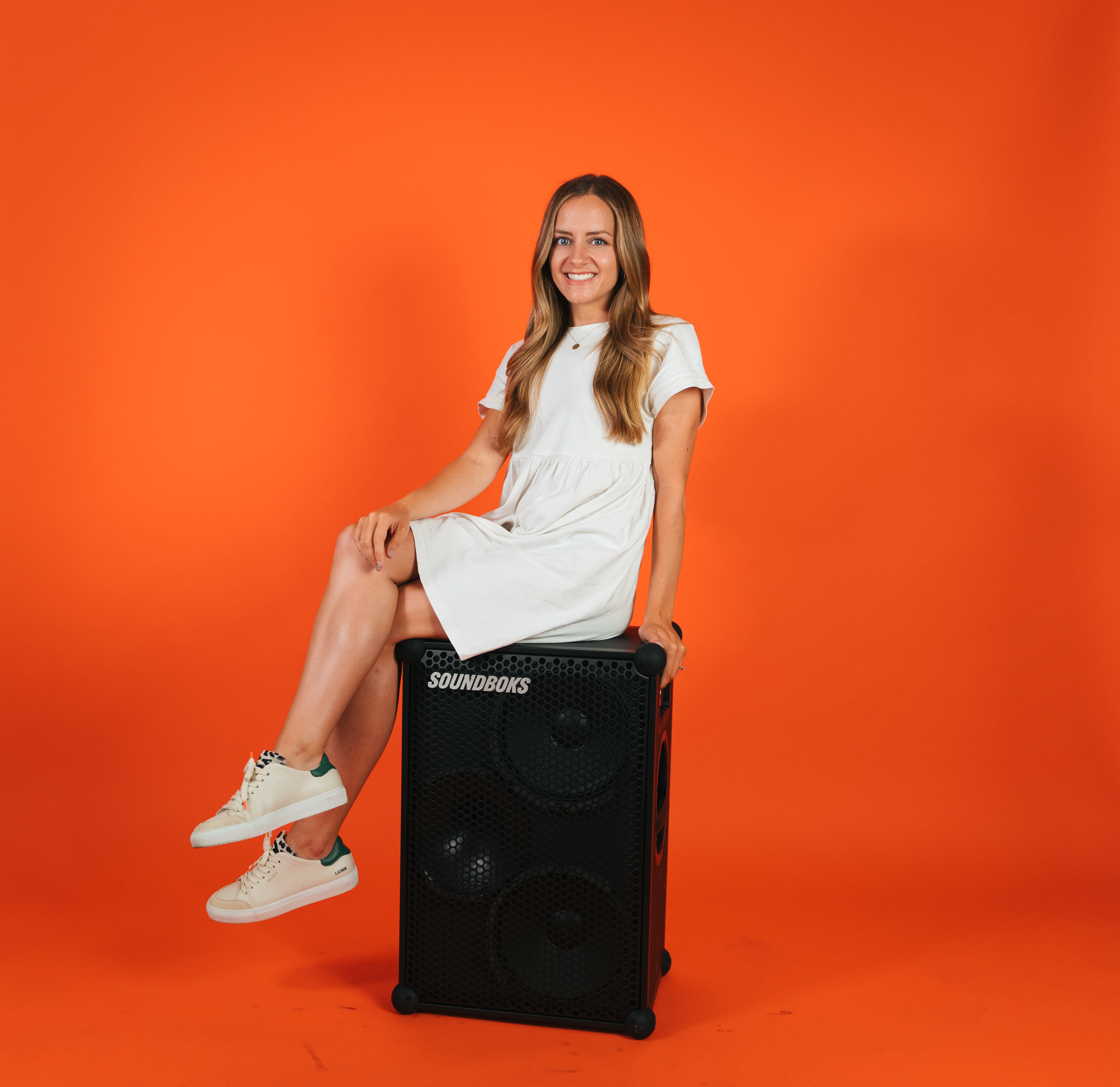 We want to give you a look behind the curtain. To show you the people behind the product - the people that make SOUNDBOKS magic happen every single day of the year.
Quick and dirty:
Champagne - with orange juice so it's a mimosa
Boat trip - any day, every day
Kickboxing or mountain climbing? 
5 hours at max volume or 40 hours at medium?
Clean or Custom SOUNDBOKS? 
And now for the tougher questions:
What is your life's aspiration?
I think it has a lot to do with self-development and improvement - that's my passion. I want to normalize struggling with mental health and contribute by giving people the tools they need to learn and grow through those struggles. I think we all face challenges at some point in our lives and we need to play an active role in our own well-being. Through personal experience, I've learned that you can work through hard times and I'm very passionate about sharing what I've learned with others. A few years ago, I even bought the domain name for www.happypractice.com through which I would want to teach people how to create a regular wellness practice. For now, it's idle, but maybe one day I will take on the challenge and actually do something with it. 
If you could change one thing about the world, what would it be?
I would want people to reflect more. I truly believe that the world would be a better place if people would take the time to reflect on their thoughts and as such creating more clarity and more self-awareness. How wonderful would it be if we had a world full of self-aware people? We would all be much nicer to each other. The better you feel, the easier it is for you to interact with others in a positive and uplifting way. Improving yourself on the inside creates a beautiful ripple effect that ends up improving the lives of those around you and those around them and so on and so forth. 
"If you speak kinder to yourself, you speak kinder to others."
Hannah, Organizational Development Lead, SOUNDBOKS
Which community do you want to raise up? 
There are a lot of communities in the world I want to lift up but for me, it always shifts back to the people that I know and the communities that I'm in. I like to raise up the SOUNDBOKS work community and help other people to see how amazing it is. It's rare to find a work community where people genuinely care about each other and believe in the work that is being done. I would love for the SOUNDBOKS community to be an example of how the future of work could be, and at the same time, I want the community itself to realize how awesome it is. We are a lot of very ambitious people, and a side-effect of that is that we are always focusing on what we are trying to achieve rather than focusing on the awesome things we are already doing. I want to help everyone see that our culture and community really are unique. 
When's the last time you felt as though you elevated a community?
I would have to say my apartment complex community. When lockdown first happened in the spring of 2020, my fiance and I started playing music on our patio at 7 PM every night to give people a reason to get outside for a few minutes to dance and connect with each other. We called it
social dis-dancing
. It was really cool seeing strangers come together in a whole new way. And what's even better is that now, a year down the line, we are seeing the after-effects. A true community has formed and I've met some of my now very best friends through social dis-dancing - people I probably never would have even spoken to otherwise. 
When's the last time you really felt brave?
I've been trying to be braver in my conversations lately. We have been working on giving honest and open feedback at SOUNDBOKS and working around the concept of "clear is kind". It can be really scary, but I've been pleasantly surprised. At first, I was sure that people would get angry or offended, but instead, people are accepting feedback with gratitude and seeing it as an opportunity to grow. We've been talking about the concept of how we tend to create a "shitty first draft" in our heads - say someone is short with me in a meeting, I jump to a conclusion that it has something to do with me or something I've done and run away with that "story". The easiest way to avoid that happening is to just address the issue right away and that's something I'm trying to do more often. I feel brave for bringing things up rather than leaving them to fester in my mind without actually knowing the whole story. 
What is your most memorable SOUNDBOKS moment?
I couldn't go home for Christmas this year and I was so bummed to miss out on my family's annual Christmas music video. I mentioned it to a few of my friends from the office and without any hesitation, they jumped at the idea to do a Christmas music video with me. It made me feel like I have a family away from my family and it just solidified my belief in the power of music-driver experiences bringing people together.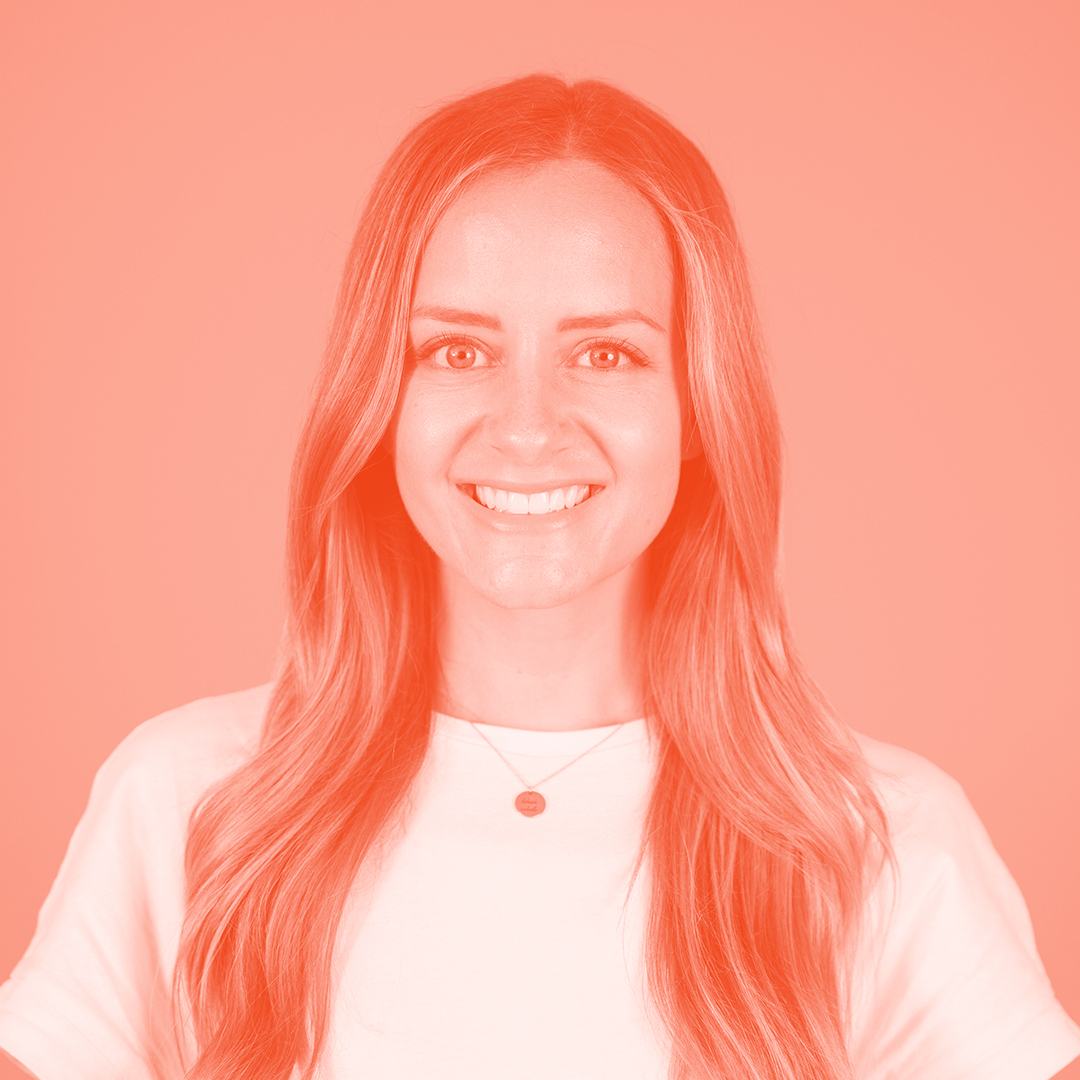 article.authorProfile.title
Hannah is 29 years old and is the Organizational Development Lead here at SOUNDBOKS. Joining the family about 2 years ago, Hannah is, in her own words, "obsessed with personal development" and brings a lot of that passion with her to her work. When she's not working, Hannah spends a lot of time reflecting, practicing gratitude, and journaling. But every so often, when the rhythm gets her, she takes a break to let loose and shake what her momma gave her.
article.relatedPosts.title.morePostsIn
global.lifestyleCategory.title