Meet the Team | Ewa
article.subHeader SOUNDBOKS starring Ewa - Digital Projects Lead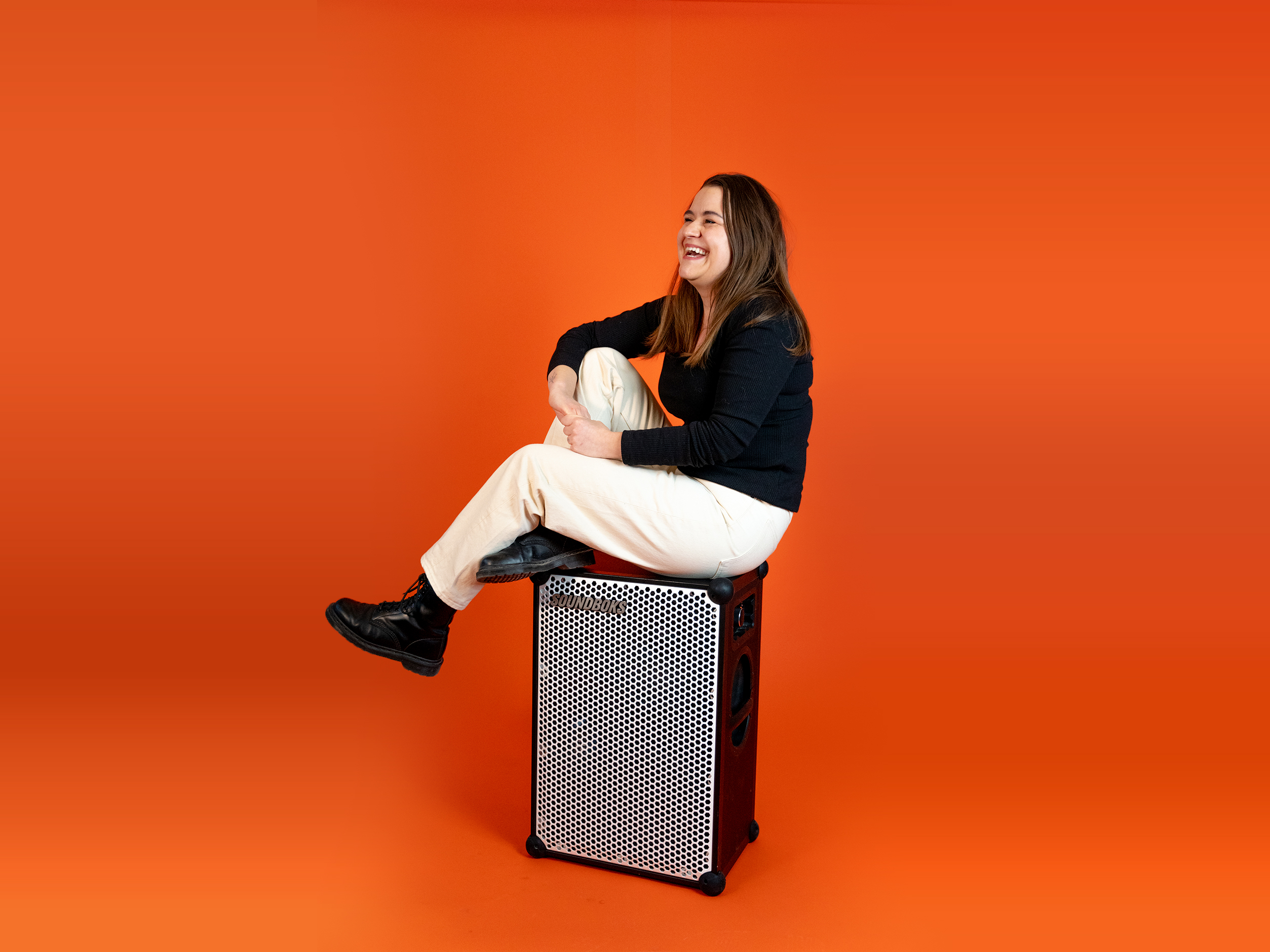 We want to give you a look behind the curtain. To show you the people behind the product - the people that make SOUNDBOKS magic happen every single day of the year.
Quick and dirty:
Gin & Tonic or Dark & Stormy?  
A boat trip - it is my dream
Country music or Death Metal?  
Exploring the world or exploring space? 
Exploring the world - there is still so much to see
5 hours at max volume or 40 hours at medium?
Clean or Custom SOUNDBOKS? 
Street food or fancy restaurant?
Street food - I'm more in my element, I don't know how to behave at a fancy restaurant.
And now for the tougher questions:
What is your life's aspiration?
I recently registered to be a bone marrow donor. The biggest dream for me would be to be able to save someone's life. There are so many sick people in the world, and so many of them are children and young adults with their whole lives ahead of them. If I could give someone a new chance at life - to experience even just a little bit of what I have seen and done so far in my life - I would feel like my life had a purpose. 
Beyond that, I would like to live my life being true to myself and my hopes and dreams. A lot of people follow social expectations and set standards and forget to think about if it's even something they enjoy doing. I believe that it is so important to do things that resonate with you and not to simply do the things that other people expect you to do. I want to live my life without regrets and look back and say that I lived my life for me and not for someone else. 
If you could change one thing about the world, what would it be?
I see a massive need for an empathy revolution. So often we forget that behind every face and every screen there is an actual human being with feelings. We lack the understanding to put ourselves in other people's shoes - to understand their frame of reference. We don't see their perspective, don't understand their emotions, their religion, or their background and so we judge without knowing what's going on. We are living in an apathetic society where we forget that people are struggling with social pressure, stress, loneliness. If we could all be a little bit more empathetic we would be so much better at learning to deal with each other in a respectful manner. 
"Empathy is the first step to open-mindedness and having more harmony in the world."
- Ewa Przybyl, Digital Project Lead
When's the last time you really felt brave?
Deciding to give a speech at my mother's funeral in front of 200 people. I have never felt so vulnerable in my life and at first, I didn't think I would be able to do it - the words didn't want to come out. But then I looked at a photo of my mom and thought about what she always used to say to me - "Ewa if you're not going to make it, who's going to make it?". I collected myself because I knew that my mother deserved a proper farewell for everything that she had done for me in my life. I felt very brave for being able to push through, even though it was the very lowest point of my life. 
What is your most memorable SOUNDBOKS moment?
At SOUNDBOKS we have very strong values of being brave, and we are encouraged to take risks and to not hold back. You can really feel how management encourages you to be brave.
In September we launched an online campaign in the US and we were faced with some issues that we should have foreseen. I immediately felt responsible, but when I spoke to my boss,
Wouter
, he said "Ewa, don't worry about it. At the next Friday Bar I will tell you about my f*%&kups and you'll see that this is nothing in comparison". He wasn't mad at all and was very positive that we would be able to solve any problems that came our way. And most impressive of all, he wanted to share his own failures with me. We are all human and we can learn from our mistakes. That is one of the things that I love the most about SOUNDBOKS.
article.authorProfile.title
Ewa is 29 years young from Poland and was determined from a very early age that she would travel and see the world. Having lived in the Netherlands, South Korea, Germany, and finally Denmark, Ewa now heads up the Digital Projects across the organization here at SOUNDBOKS. She set aside her path of opera singing and playing multiple instruments at the age of 16, realizing that she far more enjoyed listening to and losing herself in music than performing it herself. So as soon as the world returns to some kind of normalcy, Ewa will be the first in line at every festival, concert, and music show she can get her hands on.
article.relatedPosts.title.morePostsIn
global.lifestyleCategory.title