Meet the Team | Emil D.
article.subHeader SOUNDBOKS, starring Emil D. - Logistics Coordinator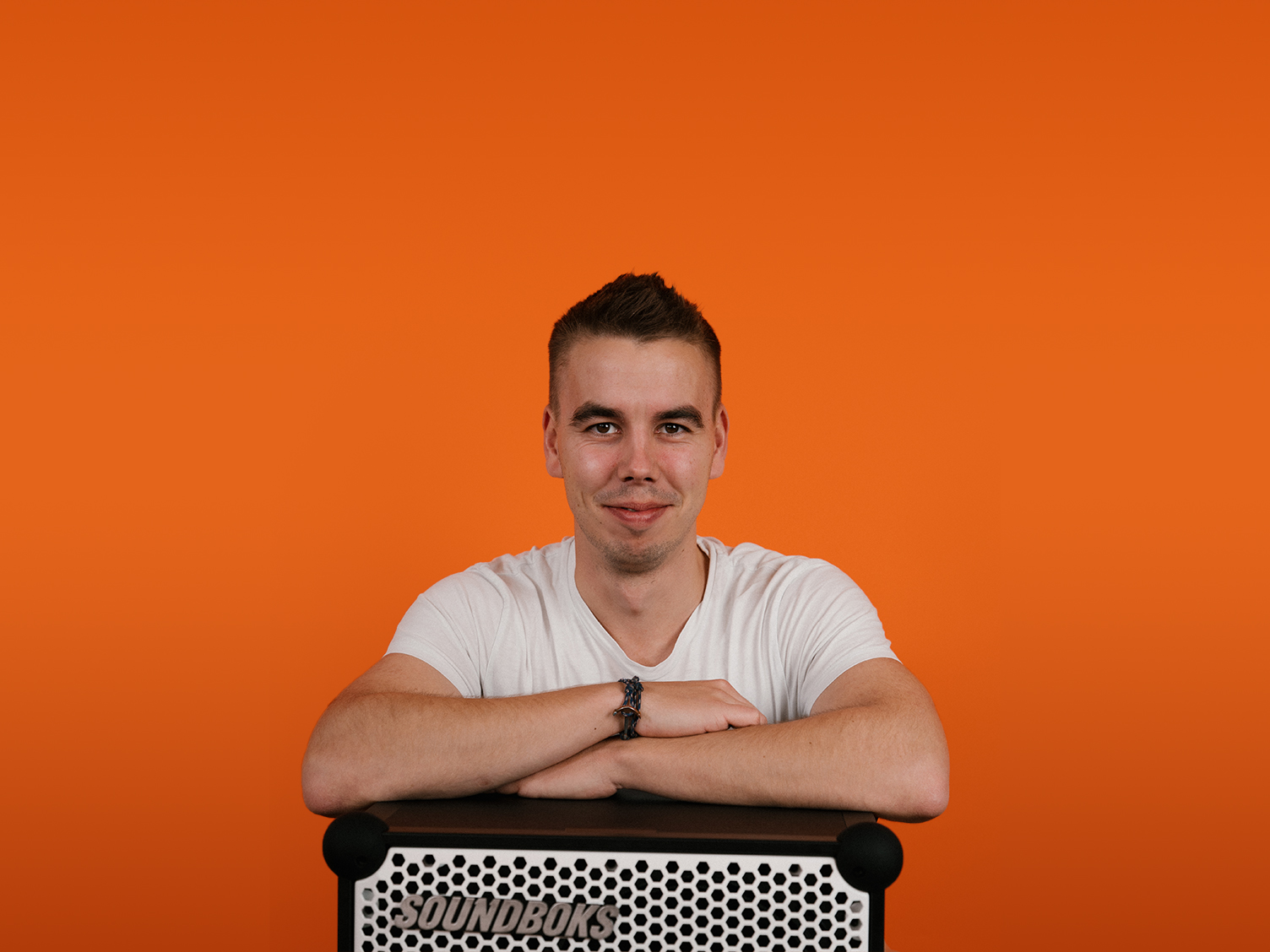 We want to give you a look behind the curtain. To show you the people behind the product - the people that make SOUNDBOKS magic happen every single day of the year.
Quick and dirty:
Concert - I'm not the guy who likes to sleep in a sweaty tent for 10 days
Fancy beer or fancy cocktail? 
Road trip or fly somewhere?
Sleeping in a tent or under the stars? 
5 hours at max volume or 40 hours at medium?
Clean or Custom SOUNDBOKS? 
A home-cooked meal or eating out?
Eating out - middle eastern takeaway
What is your life's aspiration?
That's a very good question. I think the most important thing for me is to always treat people like you yourself want to be treated. It's a sentiment that I grew up with and something that has stayed with me. Plus, always be on time. For me, in the end, it just comes down to respect - be kind and respectful to those around you and you will get the same treatment back. 
If you could change one thing about the world, what would it be?
I would remove Herning from the map. It's the worst town ever and I just want to get rid of it. If we could do that, I would be super happy.*
*Note from the editor: This is based on classic soccer rivalry. Emil being a massive Viborg fan he despises their rivals - Herning.
Which community do you want to raise up? 
There is a big community of people from Fyn here in Copenhagen that I like to focus my energy on. I think it's really important to remember where you are from and to stick to your roots. 
When's the last time you felt as though you elevated a community?
I used to work as a tennis coach for kids between the age of 8 and 14. I always tried to focus on helping them believe in themselves and to not listen too much to what their parents thought or wanted. I made sure to tell the kids I worked with that they were doing a good job and that no one would ever blame them if they made a mistake or lost a match. I like to help push people to get better - to get to the next level. But I don't do it by yelling. I just try to stay positive and push them in a way that helps them grow rather than makes them feel like they aren't good enough as they are. Be kind to people - but help them reach their full potential. 
"I like to help push people to get better - to get to the next level. But I don't do it by yelling."
- Emil, SOUNDBOKS Logistic Coordinator
When's the last time you really felt brave?
I quite often feel brave, but I don't have a specific moment that pops into my mind. Maybe it was brave of me to join SOUNDBOKS two years ago. I went from a very secure job in a stable industry to a much riskier situation in a startup. But in the end, I'm super happy with my decision.
What is your most memorable SOUNDBOKS moment?
At Roskilde last year. I will never forget looking around and seeing that every other camp had a SOUNDBOKS. It was just so crazy to see. We have created a product that works and that fills a purpose in people's lives. That's pretty extraordinary.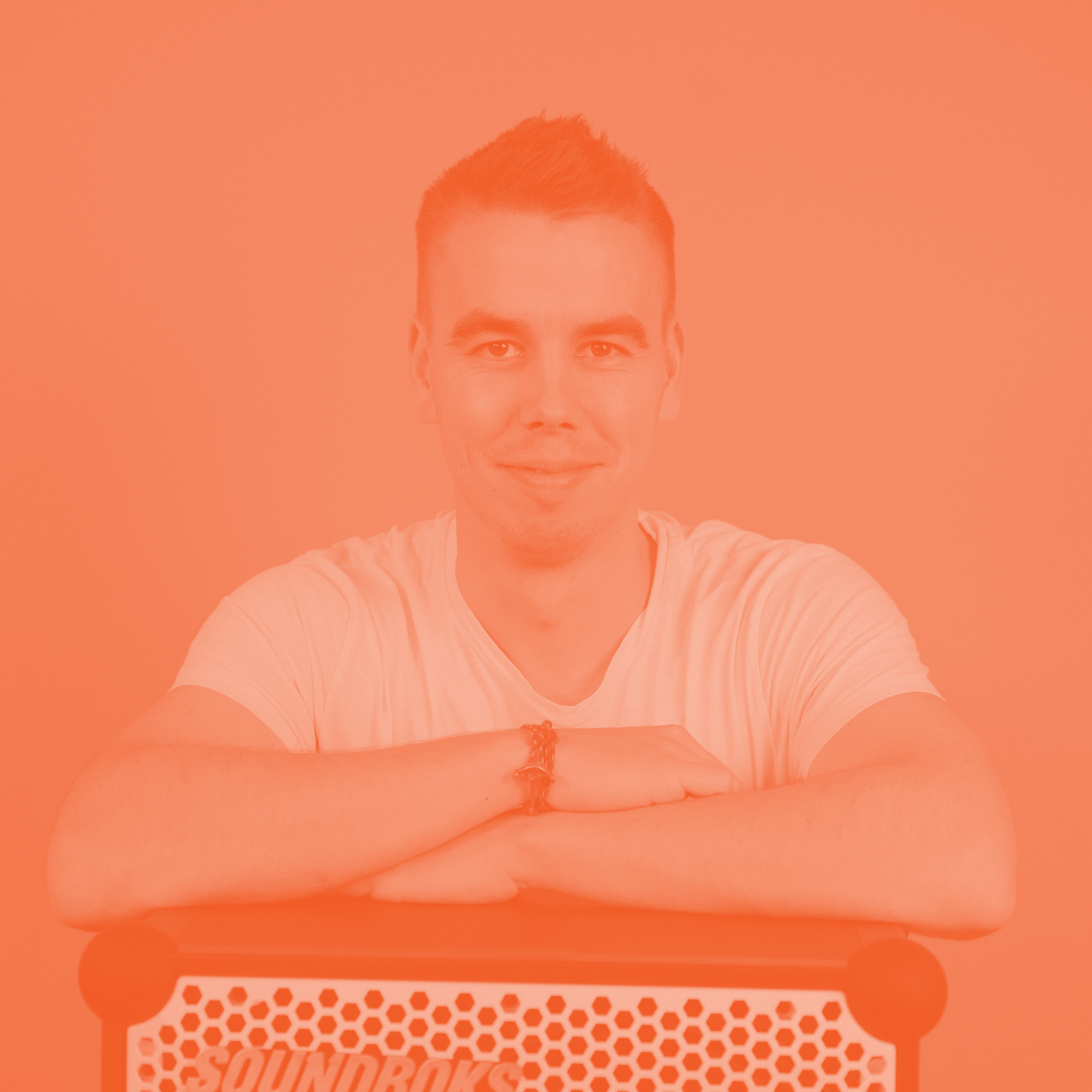 article.authorProfile.title
Emil is 28 years old and is from Faaborg in the south of Fyn. Moving to Copenhagen 6 years ago, Emil started as a shipping trainee for DB Schenker and later moving on to Blue Water Shipping. In 2018, having learned everything there is to know about shipping, he jumped ship to join the SOUNDBOKS logistics team. Emil takes care of all of our inbound shipments from China to Europe and the US and oversees all of our B2B shipments. That's a lot of responsibility for one young man, but if there's one guy who can do it with a big smile on his face, it's Emil.
article.relatedPosts.title.morePostsIn
global.lifestyleCategory.title