Meet the Team | David
article.subHeader SOUNDBOKS, starring David - App Developer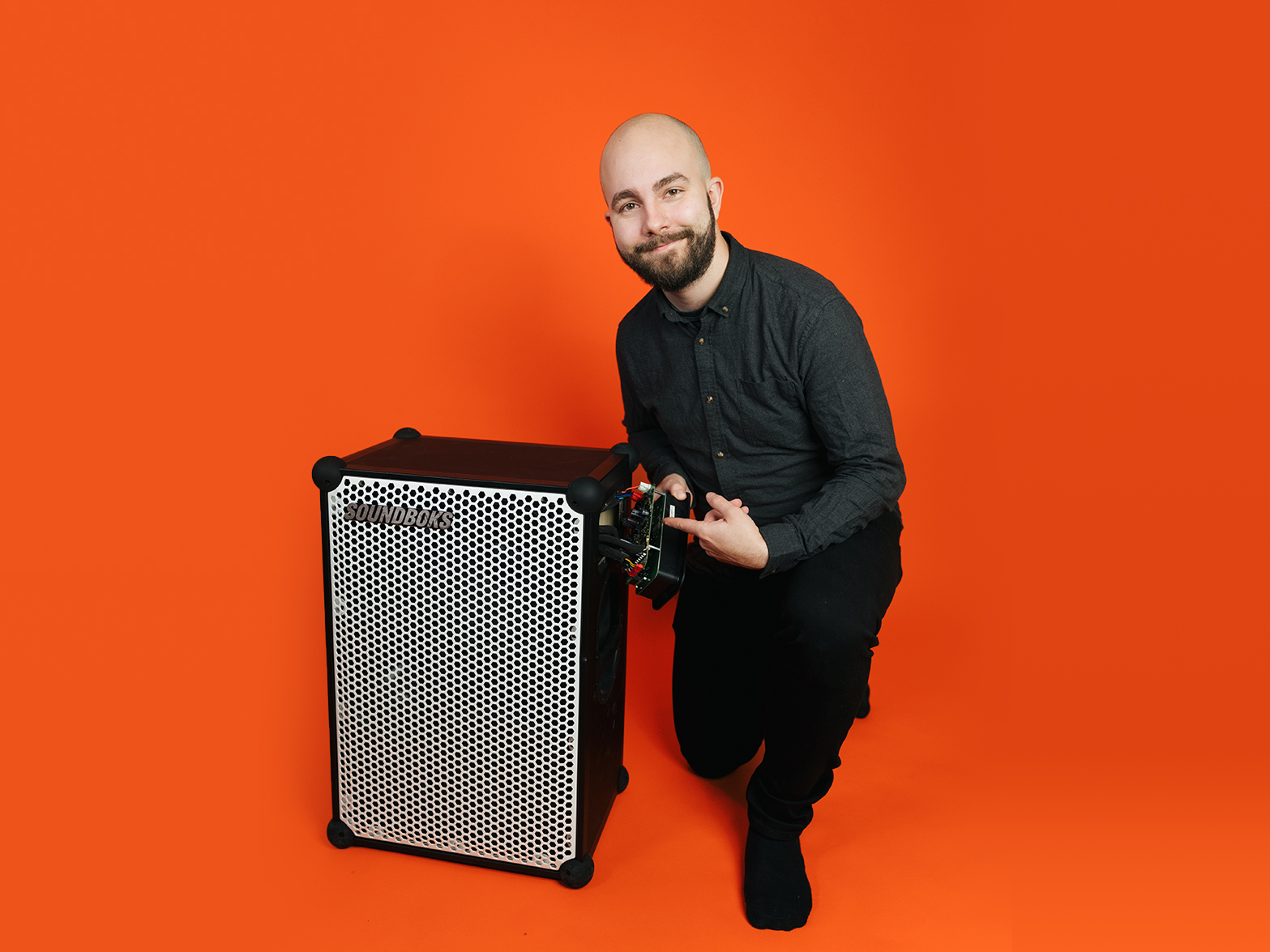 We want to give you a look behind the curtain. To show you the people behind the product - the people that make SOUNDBOKS magic happen every single day of the year.
Quick and dirty:
Gin Tonic or Dark & Stormy? 
Sleeping under the stars or in an igloo?
Yoga - I like that is exhausting even though it doesn't look like it
5 hours at max volume or 40 hours at medium?
Clean or Custom SOUNDBOKS? 
Custom - I would like to pimp one out 
And now for the tougher questions: 
What is your life's aspiration?
I would like to visit all 7 continents - including both of the poles. I think traveling is the best way to get to know people and to expand your horizons - it's the key to understanding where people come from and why they are how they are. 
On a more personal note, I would like to make a difference in the world with the help of software. I have an idea that I want to work on once I have a little bit more spare time. It's similar to
Coding Pirates
- a volunteer organization that holds bi-weekly meetings for kids and teachers where they can work on computer projects, Lego Mindstorm, Webex etc. Basically, it focuses on accelerating children's growth and that's something I would like to be a part of. As software becomes more advanced and more and more integrated in our lives, I think it's important for young people to really understand what software is and how it works.
When's the last time you felt as though you elevated a community?
I'm part of an online group called Men's Liberation. In short, it's a group for men who believe that toxic masculinity is the root of a lot of feminist issues. It's about breaking down stereotypes and traditional gender roles to get away from ideas like that men shouldn't show their feelings, men shouldn't be sensitive, boys shouldn't play with dolls - whatever it may be. These ideas and ideals are engrained from very early on and we talk about ways to change that. Ways to change the conversation. I saw a comic strip that sums the whole thing up really well. The author was a massive fan of female superheroes when he was little. So one day in school, when all the kids were asked to draw their favorite superhero, he drew one of his female role models. When he went up to present his drawing to the class he was told by his teacher to change it - to something more masculine. Next up to present was a little girl who had drawn Superman, and no one seemed to have an issue with that. If girls are taught from a young age that they can choose either women or men as their role models, but boys are told they can only choose men - what kind of message are we sending? That only men are worthy of their praise? That's the kind of topics that we discuss and that I also try to bring with me into my daily life. Challenging the social norm around me and trying to break down stereotypes. 
"It is a treasure trove of information about how you can be a different man than what society has decided for you that you should be."
- David, Developer
When's the last time you really felt brave?
Two weeks ago. I was in an online game with a voice channel where a couple of people were having a political discussion that was very far away from my own point of view. They were talking about the US presidential election and the more I listened, the more annoyed and irritated I got. At some point I just couldn't help myself - I jumped in and asked them if they were sure that what they were saying was correct and if they had facts to back it up. At first, they were quite shocked that I "interrupted" but we actually ended up having a nuanced, fruitful discussion. It was daunting to speak up against 5-6 other people who were all of the same opinion, but I think I managed to jump in just at the right time and we were able to have a much less biased discussion in the end. 
What is your most memorable SOUNDBOKS moment?
It must have been when we launched the
SOUNDBOKS
(Gen. 3), formerly The New SOUNDBOKS. The launch party was just so magical and it was crazy to see something we had worked on for such a long time come together and work just as we had hoped. It was the culmination of 8 months of hard work, resulting in massive relief and immense pride. Abdulla and I had a saying during that time - "You can only make diamonds under pressure". And we couldn't have been more right.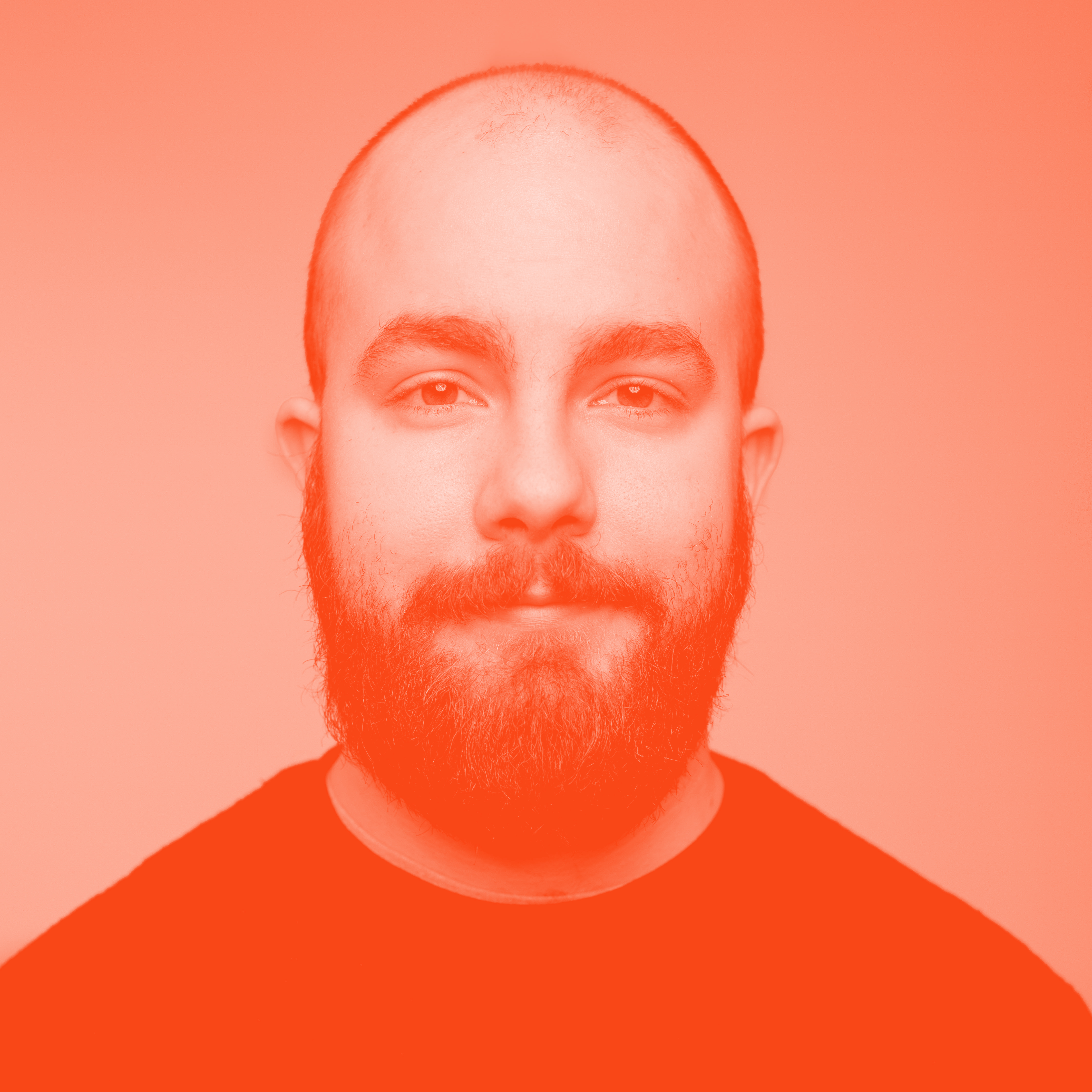 article.authorProfile.title
David is 24 years old and from Frederiksberg in the heart of Copenhagen. A self taught developer from the age of 11, David is one of our trusty SOUNDBOKS developers working on both the app software and the firmware inside the speaker. Classifying himself as a "socially successful nerd", David loves board and video games - but only when played in the company of his good friends. More often than not, these gaming sessions turn into heated discussions about everything from politics to life itself. And when gaming isn't on the menu, David and his highschool sweetheart, now turned finance, love spending time together exploring different parts of the city and going sailing when the Danish weather permits.
article.relatedPosts.title.morePostsIn
global.lifestyleCategory.title