Meet the Team | Chris
article.subHeader SOUNDBOKS, starring Chris - Inside Sales Coordinator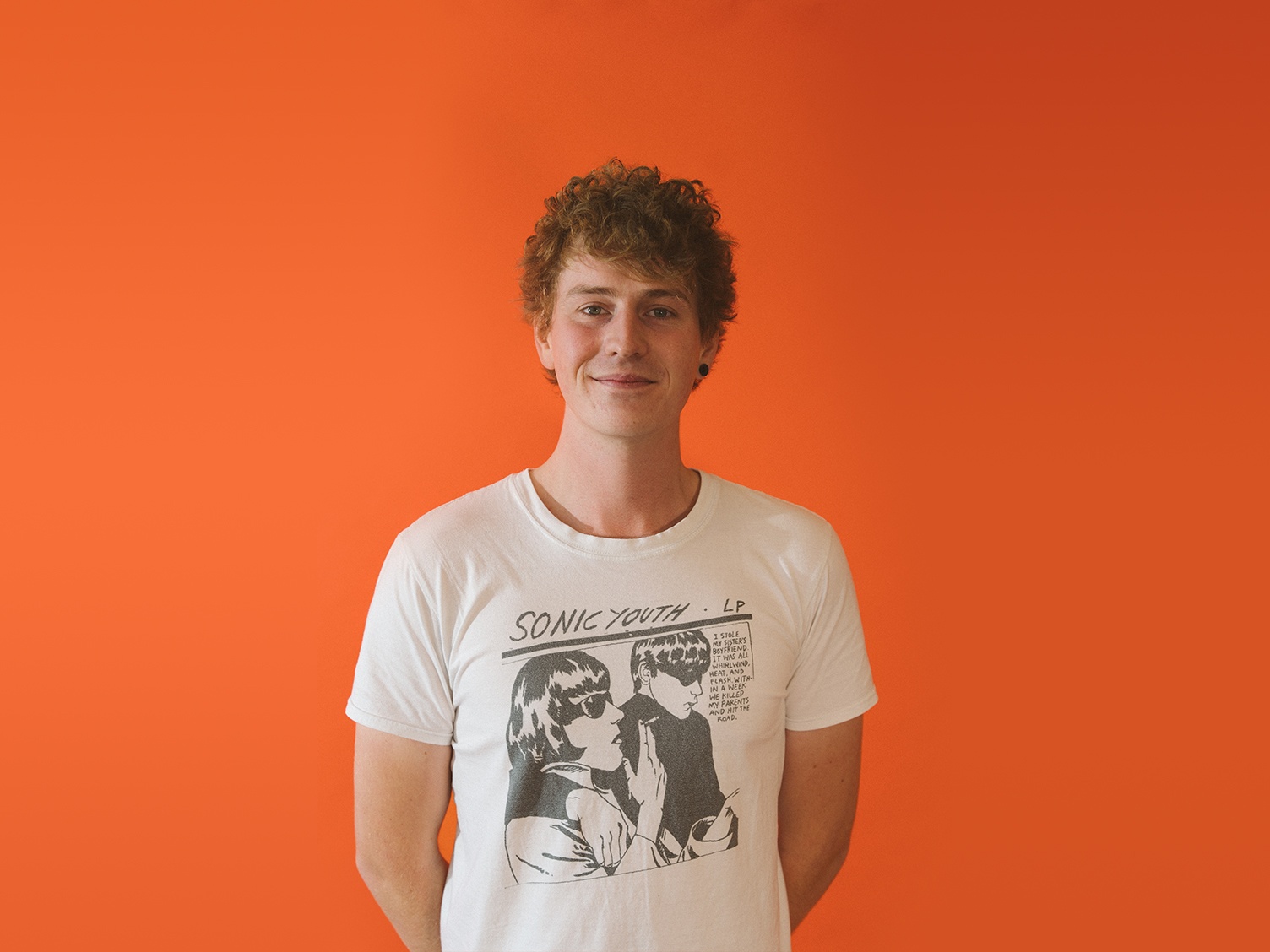 We want to give you a look behind the curtain. To show you the people behind the product - the people that make SOUNDBOKS magic happen every single day of the year. Next up is Chris.
Quick and dirty:
Fancy beer or fancy cocktail? 
Beach holiday or ski holiday?
Beach because I'm a bit of an Eddie the Eagle on the slopes
Death Metal - country music is just awful, but I do love Dolly Parton
Around the world by bike or by boat? 
5 hours at max volume or 40 hours at medium?
Clean or Custom SOUNDBOKS? 
Cooking at home or going out to eat?
Going out to eat at Keith's Wine Bar in Liverpool 
What is your life's aspiration?
I want to enable the communities that I am passionate about - be in it within the music scene with underground DJs and traveling musicians, or the BMX and skate community. Amazing communities with so much heart and spirit but usually quite inaccessible to people outside of the core scene. I strive to integrate SOUNDBOKS into events happening in these communities, but I also have a personal aspiration of making them bigger, better, and more engaging - not only for the people within the scene itself but for the general public. These communities often have a bit of a bad reputation for being very messy and unorganized and I would love to be able to help them elevate their standing and to become more respected.
Which community do you want to raise up? 
I would love to raise up the organic underground communities that arrive from a passion rather than a commercial drive - things like alternative sports or pop-up and traveling musicians. Basically, people who are looking to express their artistic passion in one way or another. A lot of the people in these communities are "forced" into doing things outside of their true passion in order to make a living because what they want to do isn't commercially viable. And that's one of the really great things about working for SOUNDBOKS - we have the opportunity and the platform to help showcase these talents and to help take their voices to 11. 
When's the last time you felt as though you elevated a community?
Early September we helped put on the Gade BMX Jam here in Copenhagen. It has been a really tumultuous year in terms of events, but all the organizers came together and really went out of their way to make the event happen. I had the privilege of helping to sort out the sound, which was a SOUNDBOKS of course, and it enabled us to create a mobile BMX event. Due to COVID restrictions, we couldn't be stagnant and stay in one location, but thanks to the SOUNDBOKS people could throw it on their back and move around freely in the city. That in turn allowed a very disjointed community to finally come together at an event that would have otherwise been canceled.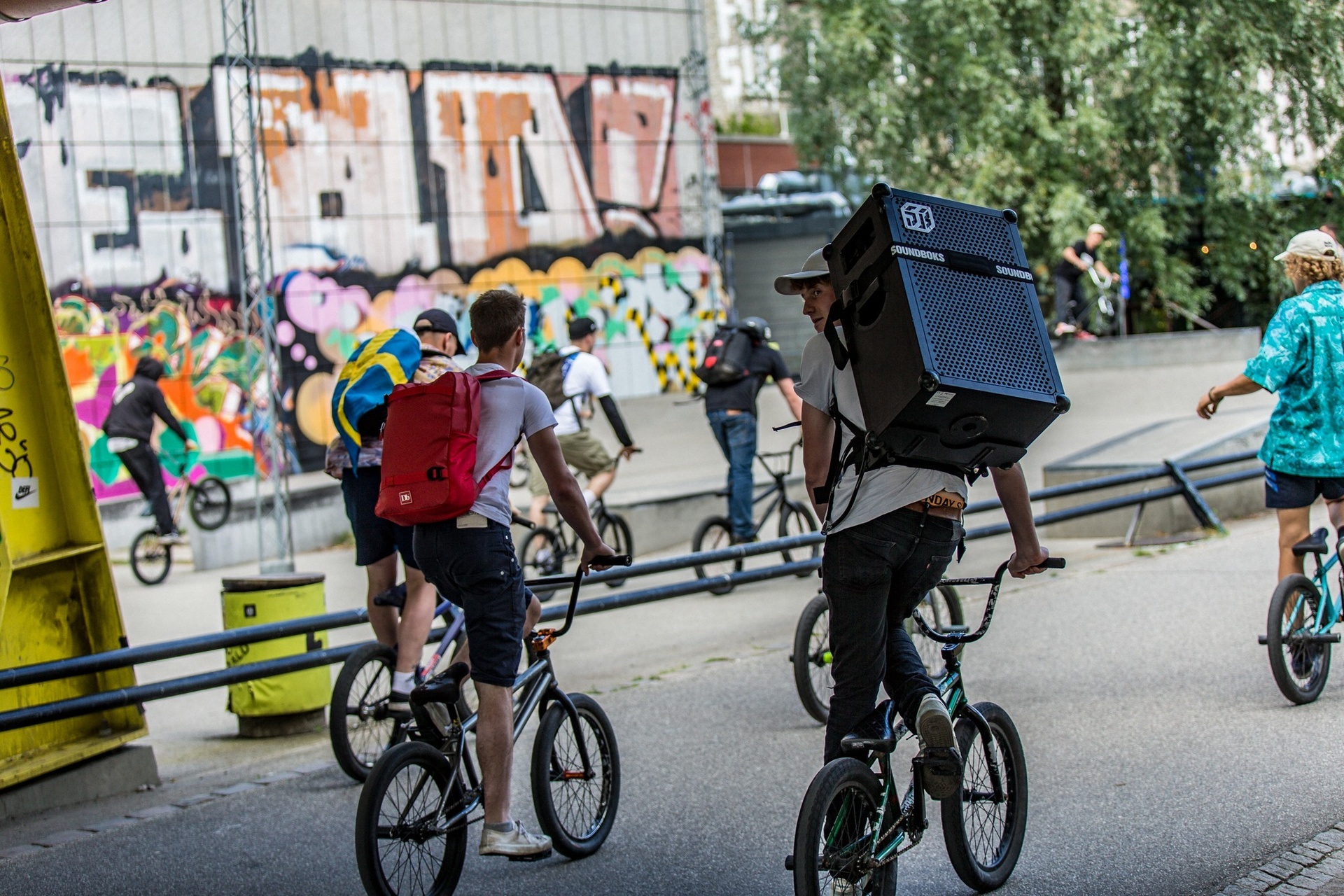 What is your most memorable SOUNDBOKS moment?
In 2018, the Copenhagen Open ended up being a 10 day, multi-city event. We had a 10-day road trip planned and I needed someone to come with me. The only person we could find was a new colleague of mine, who had only been with the company for a few weeks. One of his first experiences was traveling around Europe in a bus full of SOUNDBOKS, beer, and skateboarders - and he was very far removed from anything to do with skateboarding or skate culture. It was incredible to see him adapt to the community so quickly and really come out of his shell and blossom as a person. From not knowing him almost at all, we became really close friends over the course of a few days, and for me, that just shows how SOUNDBOKS is driven by its people and how people here come together in the most insane circumstances. It was such a memorable experience sitting there surrounded by 1000s of skateboarders and next to me was this guy who I basically just met - in that moment, I just realized how easy the SOUNDBOKS makes it to bring people together and to introduce people to new things and new cultures. It's just an amazing ability that this product has.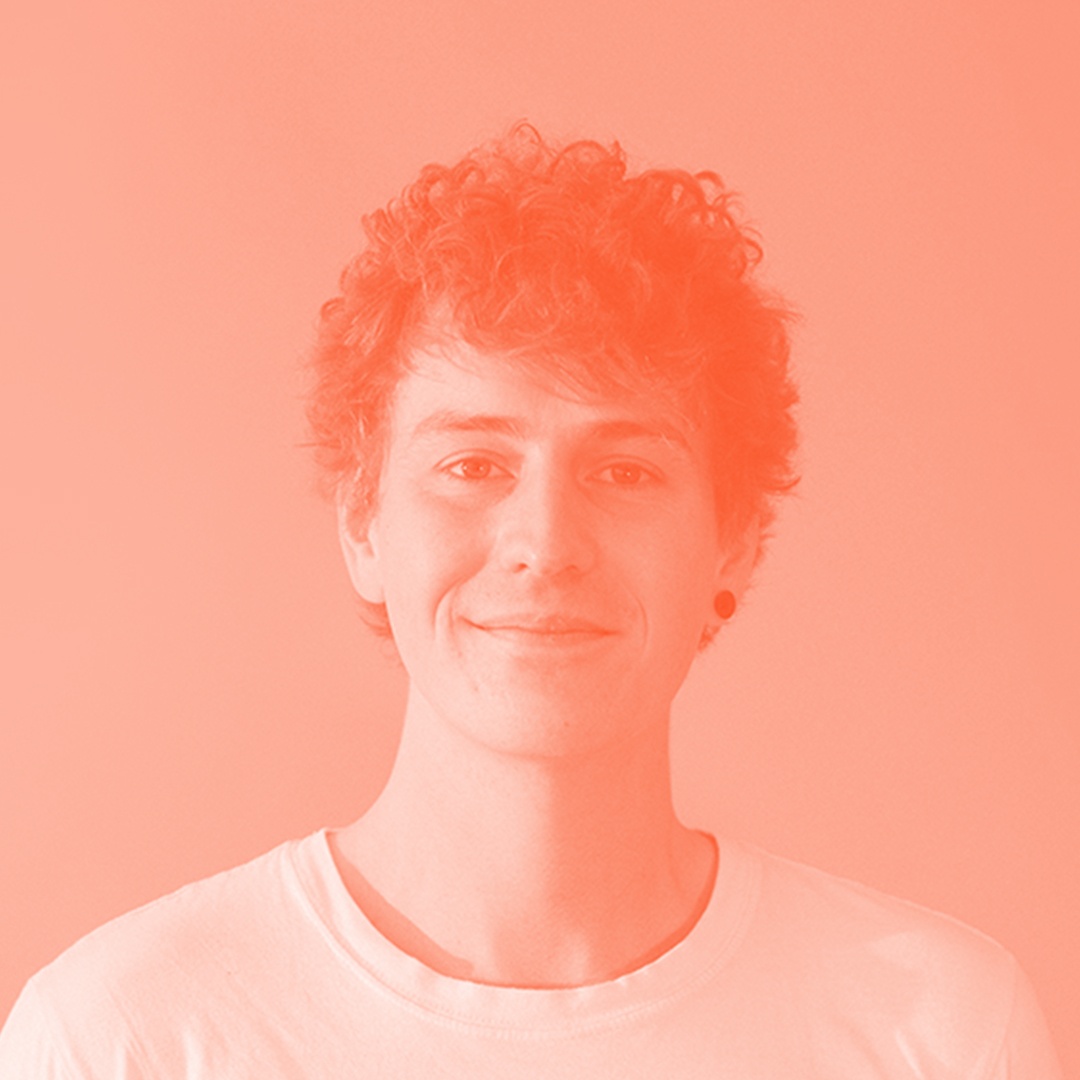 article.authorProfile.title
Christopher is from the wet, cold northeast of England and moved to Denmark in 2014 after having applied to University because of his love of bacon. He joined the SOUNDBOKS team in 2017 and now spends his time spreading the word as our Inside Sales Coordinator. A real history nerd at heart, Christopher daydreams of being the 21st-century's answer to Indiana Jones - hat and whip included. While waiting for that to happen, he spends most of his time sharing his love for BMXing, music, and food with the people around him.
article.relatedPosts.title.morePostsIn
global.lifestyleCategory.title