Meet the Team | Byron
article.subHeader SOUNDBOKS starring Byron - US Creative Lead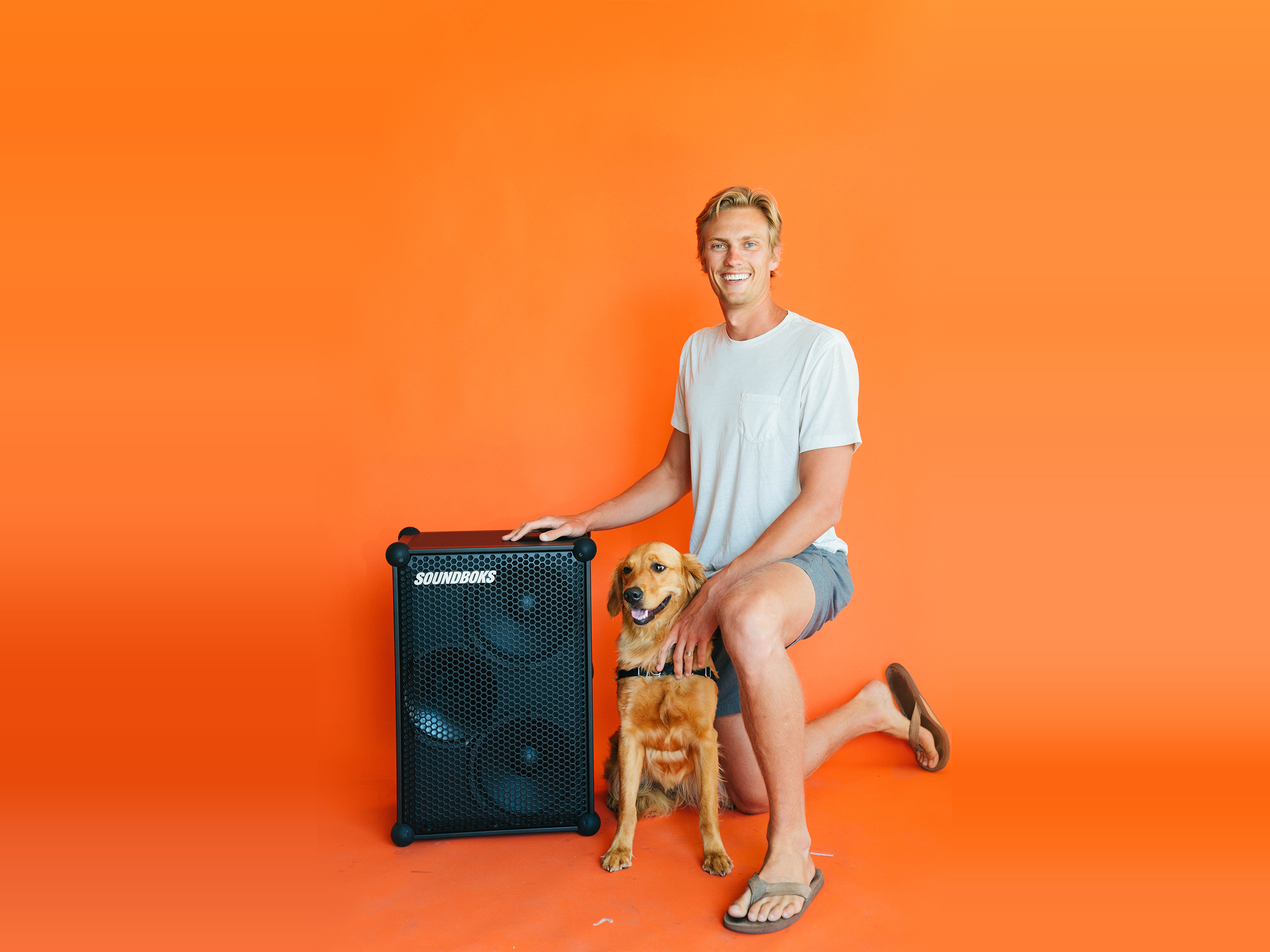 We want to give you a look behind the curtain. To show you the people behind the product - the people that make SOUNDBOKS magic happen every single day of the year. Next up is Gesche! 
Quick and dirty:
2-week vacation or weekend getaway? 
5 hours at max volume or 40 hours at medium?
Clean or Custom SOUNDBOKS? 
Street food or fancy restaurant?
And now for the tougher questions:
What is your life's aspiration?
To leave the world a better place than when I came. At this age, I feel like most of the impact I can have is with the direct network of people around me like my family and friends. I have been making strides to try to deprioritize myself and instead focus on doing things for others. I try to go out of my way to be helpful in any way that I can. It's a small and slow start, but I believe that bigger change takes a lot of time and for now being on the right path is all I can do. 
If you could change one thing about the world, what would it be?
I feel like it's extremely hard for us to communicate what we really mean when we express our thoughts and feelings. At the core of everything we are all just people with the same general band of emotions and we are much more similar than we are different even though there is a vast sea of difference between us. But for some reason it is still really hard to communicate. How do we communicate with people who live in different places, are a part of different cultures, speak different languages? Things easily get convoluted and people talk past each other. I wish that we could find ways to communicate with each other better. I believe that a great starting point is music. When you're in a musical situation like a club or a concert, our differences are subdued and it's easier to break down barriers. 
Which community do you want to raise up? 
I would want to raise up anyone/everyone to be more interested in the fact that we are alive at all. It's just such a crazy feat when you think about it. It's easy to get stuck in thinking that things are normal and boring and to get uninterested in life. We just start going through the motions. But there is so much complexity around us and so much to see and do. 
"There are millions of lifetimes to live that we will never be able to compress into one life. How could we possibly be bored?"
Byron, US Creative Lead, SOUNDBOKS
When's the last time you really felt brave?
The biggest thing that comes to mind is about 7 years ago when my dad passed away. I have three siblings that are much older than me who are all in their 40's and 50's. When my dad passed it was the biggest shake they had ever had and it just destroyed them. Somehow I ended up being the stable one and the rock for everyone else even though I was just in my early 20's. I was devastated but I also knew that it was a natural part of life and I wasn't searching for a reason why this happened. I felt brave in stepping up and taking on a role that was probably quite far beyond what would have been expected of me at the time. 
What is your most memorable SOUNDBOKS moment?
For sure the
Kilimanjaro trip
that we did in November of 2019. We hiked to the summit together with a charity called "
Last Night A DJ Saved My Life
" and a famous DJ in order to raise funds for a special needs children's home and at the same time set the world record for the highest altitude DJ set. It all happened super quickly. We had to get everything ready within two weeks but we made it happen and it was a mind-blowing experience. For sure one of the coolest things I will ever get to experience.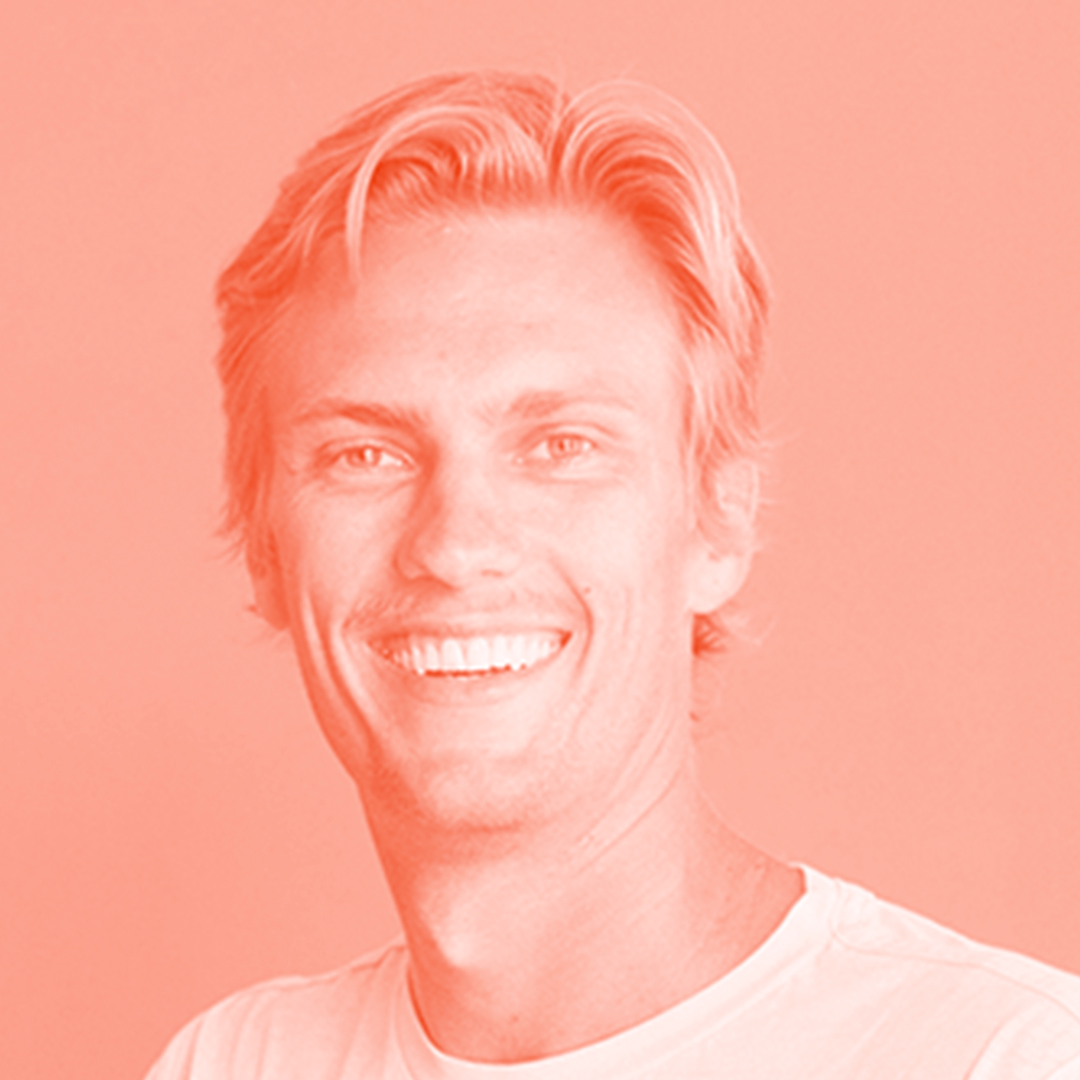 article.authorProfile.title
Byron is 27 years old and starting out at SOUNDBOKS three years ago, Byron was in charge of "throwing real parties anywhere" - basically traveling to insane places and throwing parties there. Now he heads up our creative team in the US as the Creative Lead. With a massive passion for the outdoors, his dog and his wife, Byron spends as much time as he can exploring and trying new things. With a degree in cognitive science, neuroscience, and philosophy we are sure to see some crazy creative ideas from him yet.
article.relatedPosts.title.morePostsIn
global.lifestyleCategory.title