Meet the Team | Amir
article.subHeader SOUNDBOKS, starring Amir - Mechanical Engineer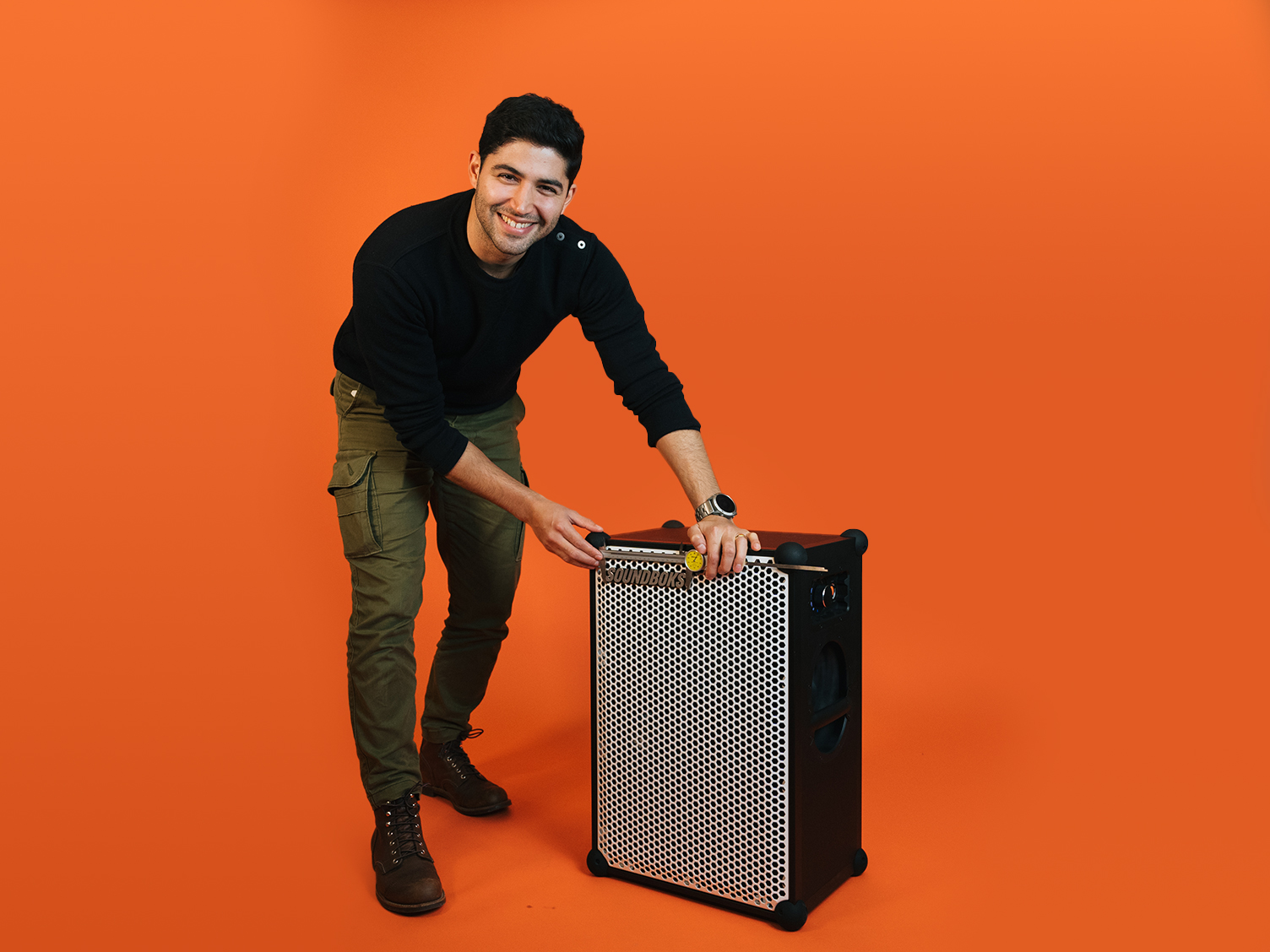 We want to give you a look behind the curtain. To show you the people behind the product - the people that make SOUNDBOKS magic happen every single day of the year.
Quick and dirty:
Flat water or fizzy water?  
The ocean or the mountains?
R'n'B - but I want to choose rock 
5 hours at max volume or 40 hours at medium?
Clean or Custom SOUNDBOKS? 
Eating out or cooking at home?
And now for the tougher questions: 
What is your life's aspiration?
Increasingly, as I have gotten older, and especially after we had our son, I think about making a difference in some small way. Leaving the world a better place than it was when I got here. Looking at the general state of the world, I have come to the realization that it is no longer just about being a good person and treating the people around me with respect. There are bigger things at play here and we are toying our own survival - and I'm not thinking about this for sentimental reasons but from a survivalist point of view. If we don't wake up and change the way that we do things it's going to have devastating consequences for the next generation. Things don't end with us. We are passing the torch and we all have a responsibility to try to leave this planet in as good a state as possible for those who come after us. 
"If we learn to live in balance with the planet it will provide for us- it's the simple idea of give and take."
- Amir, Mechanical Engineer
When's the last time you felt as though you elevated a community?
At work, I always try to make time for some jokes and high fives with colleagues. It doesn't all have to be about us being glued to our computers day in and day out. In the development team, we are all very busy most of the time, and it's easy to kind of get stuck in your own little bubble. I try to make a conscious effort to boost the team feeling and to lighten not only the mood but also the load in any small way that I can. It's about taking that extra minute each day to connect with your colleagues and to create an uplifting working atmosphere. 
When's the last time you really felt brave?
When I made the decision to switch to my current job. It was just when corona was starting to take hold and in my talks with SOUNDBOKS, I realized that I would be giving up on a lot of security. I was working for a company that makes insulin for diabetics - a very safe industry - and I was considering jumping ship to join a start-up. But when the thoughts of "but what about my pension" started creeping in, I pulled myself together and realized there is so much more to life than security. If we remain stagnant just because we feel safe, we don't challenge ourselves and then we cannot grow. I realized that I wanted to be a role model for my son. How would I be able to tell him to follow his dreams, and do what he loves if I myself chose to stay in a job just because it was comfortable? It was scary especially considering the external circumstances, but so worth it. 
What is your most memorable SOUNDBOKS moment?
When I got to build my own prototype. Starting with a 3D model and making changes to it to accommodate the methods that we have at our disposal. Just getting to build it part by part and seeing it come together into a final product was spectacular. When you get deeper into it and start tweaking the small things it can go very fast. I catch myself forgetting that I actually played a big part in creating a full-blown product. And that's what's so cool about SOUNDBOKS, you get a lot of responsibility and are left alone to find the solution. In the end, you are the bottleneck if you don't manage to get things done and that is super refreshing.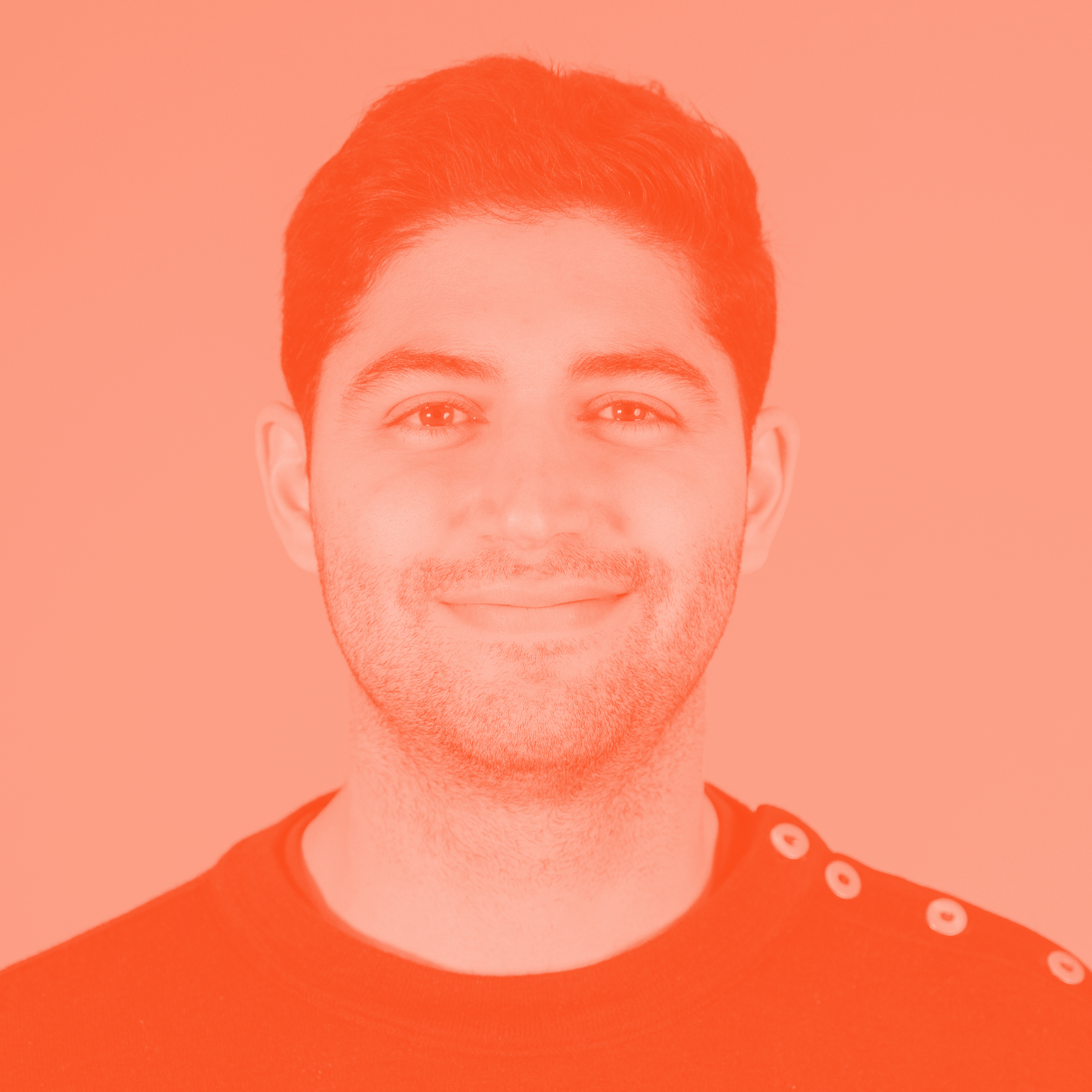 article.authorProfile.title
Amir is 30 years old from Vejle, Denmark, and is the Mechanical Engineer here at SOUNDBOKS. Leaving the medicinal industry behind, Amir joined our team in May hoping to find a better outlet for his creative side. A lover of all things music, the guitar is his weapon of choice and has been since the ripe old age of 13. When he's not gracing his surrounding with rock-inspired tunes, Amir spends his time customizing and building motorcycles together with his dad. So if you're looking for a spectacular ride, Amir's the guy to talk to.
article.relatedPosts.title.morePostsIn
global.lifestyleCategory.title