Meet the Team | Abdullah
article.subHeader SOUNDBOKS starring Abdullah - Embedded Firmware Engineer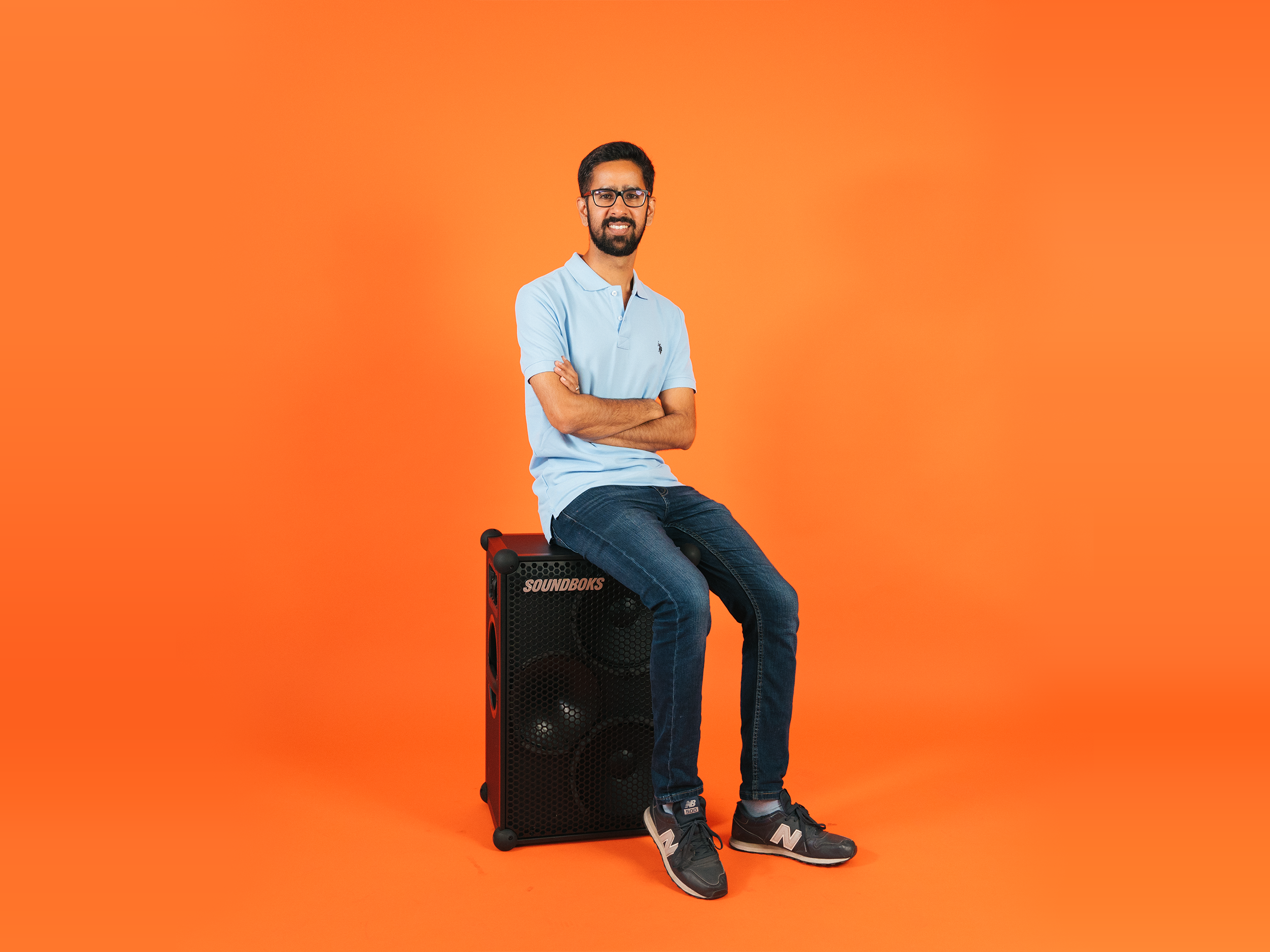 We want to give you a look behind the curtain. To show you the people behind the product - the people that make SOUNDBOKS magic happen every single day of the year.
Quick and dirty:
Chocolate or strawberry milkshake?
5 hours at max volume or 40 hours at medium?
Clean or Custom SOUNDBOKS? 
And now for the tougher questions:
What is your life's aspiration?
That's a tough question to answer. I think for me it's mostly about spending my life doing things that I enjoy and that make me happy while also helping other people in any way that I can. As much as I can I try to help people who are in need, whether financially or by being physically active or helpful. There are a lot of problems in Pakistan and I try to do my small part in making a change if I can. I also strive to be a very calm person who doesn't get frustrated easily. I feel it also helps to keep the space around me calm and can as such also affect the people around me and help them to find more calmness. 
If you could change one thing about the world, what would it be?
These days it is so easy for people to read something online and to take it as stone-cold facts without having any idea if there is any truth to it. If I could change one thing about the world it would be so that people do more research before they act. It is so easy to spread false information and I wish that people would be more interested in figuring out the logic behind why things are the way they are. That we are more critical of things that we read - it can cover anything from the environment and climate change to religion or politics. I would love to see people holding back on spreading information until they really have all the facts and a more nuanced opinion. I believe that offline it's slightly better because once you are in a direct dialogue with someone you really need to your what you are talking about to uphold your argument. But I believe added research and contemplation would be beneficial both on- and offline. 
"If I could change one thing about the world it would be so that people do more research before they act."
Abdullah, Embedded Firmware Engineer, SOUNDBOKS
Which community do you want to raise up? 
I think it ties in a little bit with my aspiration. I want to raise up a community where people are helping each other and have each other's backs. There are a lot of smaller circles within every community and I think it would be really nice to have one big community where everyone can rely on each other. I see it as a global community where we all come together and work towards the same goals rather than fight against each other. 
When's the last time you felt as though you elevated a community?
When I went home to Pakistan in November last year, I found out through a friend that there was a family that was unable to help their child with studies. So I decided to step in and help him out both financially and to support him a bit with homework and such. I was only home for three weeks but I tried to help him as much as I could. A few months ago he reached out to me to let me know that he has passed his first semester of pre-engineering and that he is very happy. 
When's the last time you really felt brave?
We had an event at SOUNDBOKS two years ago where we went on a cabin trip with the whole company. The idea of the trip was to build values and bring the team closer together. On the second day of the trip, we had to split into groups of 4-5 people and perform play in front of everyone. I'm a very introverted person and I definitely don't like being the center of attention. Hjalte (one of the SOUNDBOKS founders) suggested that I take the lead role. The play basically showed three guys sitting around at work, bored with nothing to do. I had to go in and yell at them and try to get them motivated - something that is very out of my character. I had to be really loud and shout at them and it was a big step out of my comfort zone. So I felt brave in that moment and thankful to Hjalte who pushed me to do it in a very helpful and positive way. 
What is your most memorable SOUNDBOKS moment?
It would have to be in the summer of 2019 when we were developing the SOUNDBOKS (Gen. 3), formerly The New SOUNDBOKS. We had been working on integrating the SKAA technology which lets you connect up to 5 SOUNDBOKS wirelessly. When we finally had the speakers lined up and we connected them not only was the range insanely good but the sound was off the charts. It gave me goosebumps. My team and I had been working on it for such a long that and it was just such a special moment to actually see and hear it working flawlessly. Definitely a moment that will stay with me for a very long time.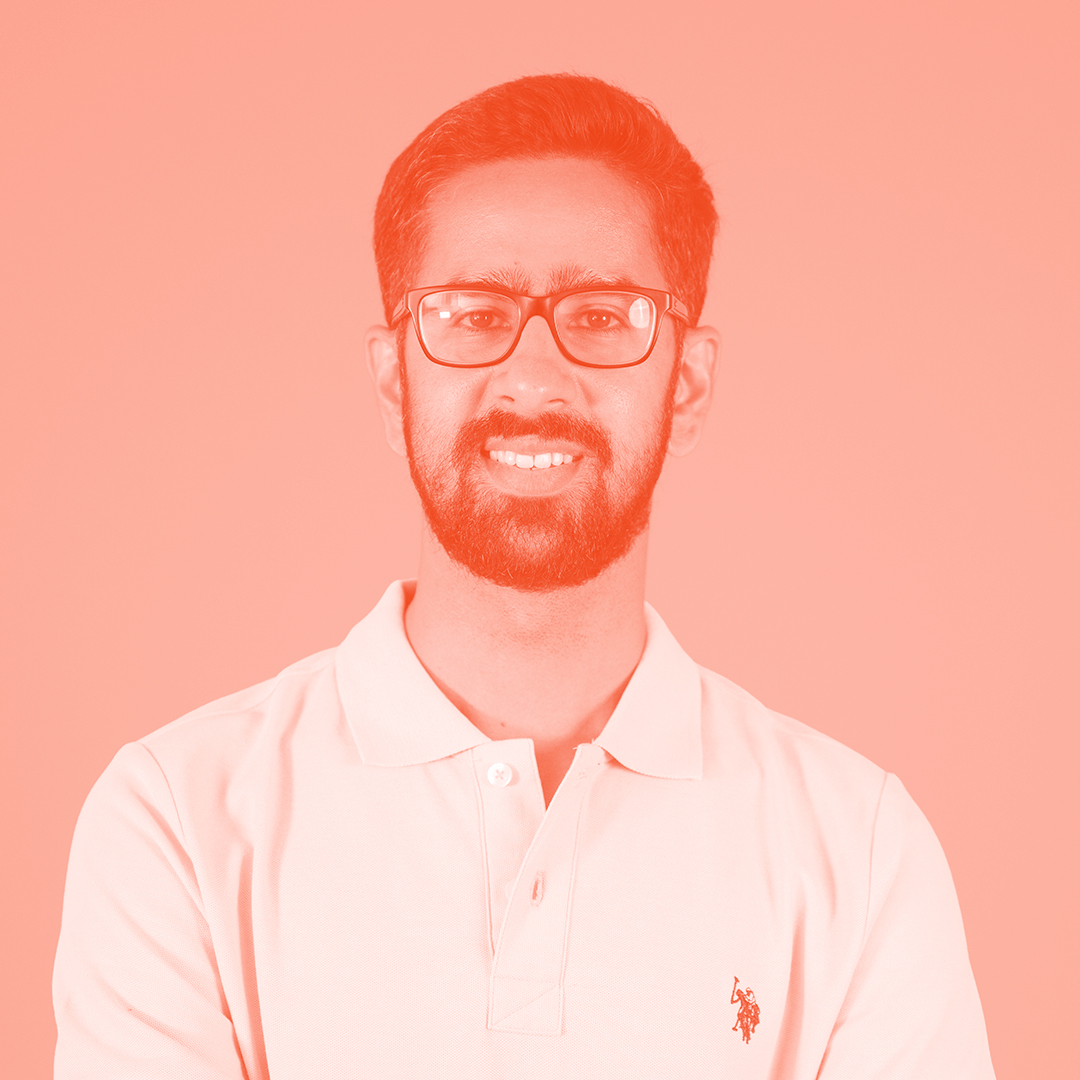 article.authorProfile.title
Abdullah is 33 years old from Pakistan and works as our Embedded Firmware Engineer. After completing his bachelor's in Electronic Engineering in Pakistan, Abdullah went on to pursue a master's in Embedded Systems in Germany. Three years ago he moved to Copenhagen to join the team at SOUNDBOKS and when he's not busy perfecting the inner workings of our speakers you will find him playing sports or kicking butt at computer games.
article.relatedPosts.title.morePostsIn
global.lifestyleCategory.title