Keeping Your SOUNDBOKS Safe
article.subHeader SOUNDBOKS - Not the speaker itself, but the people behind it.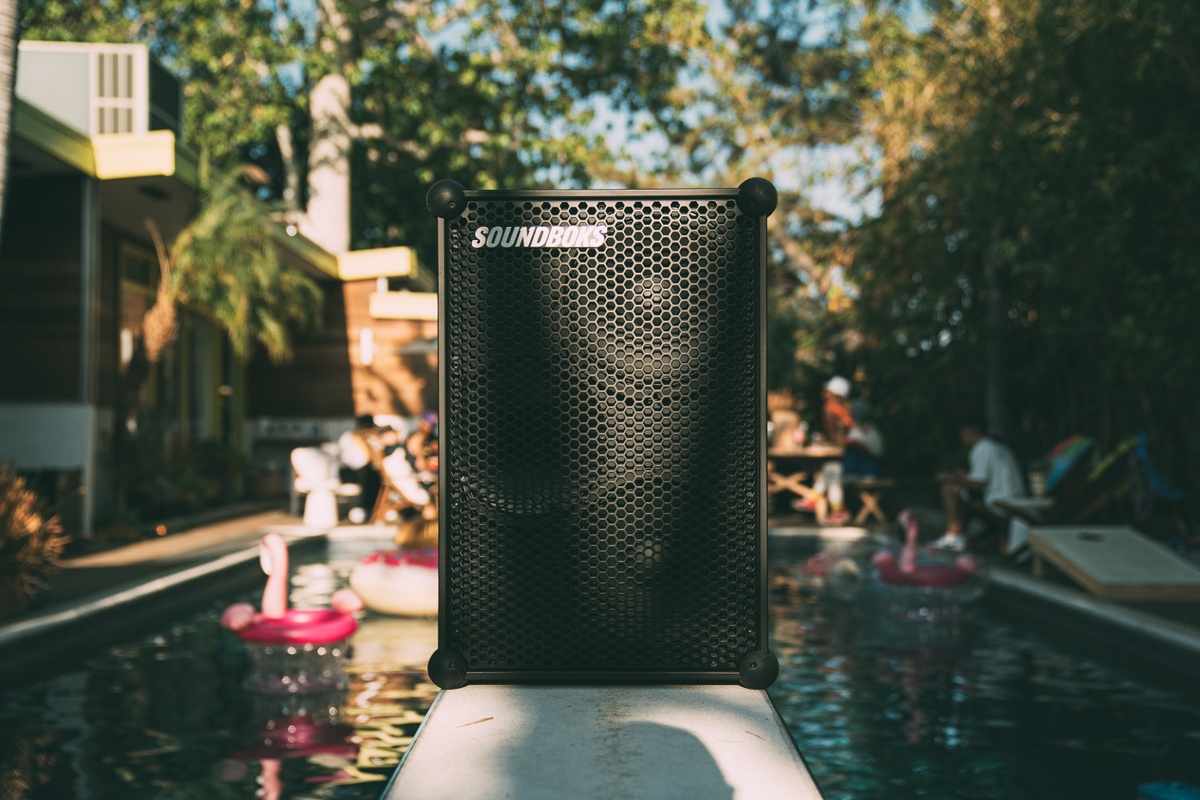 We wouldn't wish it on our worst enemy, but sadly sometimes a SOUNDBOKS will go missing. Even though it's hard to imagine anyone slipping away unnoticed, schlepping a fairly eye-catching speaker - we all know that it happens. Total bummer! But to make sure that it doesn't happen to you, we've made a list of 5 easy and budget-friendly tricks to help keep your SOUNDBOKS from unexpectedly finding a new home. 
Safety First
If you've been active in any of our Facebook Community Groups, you've probably come across the SOUNDLOCK. A simple but cleverly designed product thought up by three dedicated festival-goers in 2018. The boys were determined to keep their speaker safe and wanted a more secure solution than just hiding it in their tent. They figured that if their speaker was nailed to the ground, it would be a lot harder for someone to run away with it -  and it turns out they were right. The SOUNDLOCK retails at 649 DKK (that's about 87€ and 98$) and they offer worldwide shipping. *Just keep in mind that some festival grounds, parks, and other open areas don't allow you to drill holes in the ground - always be respectful of that.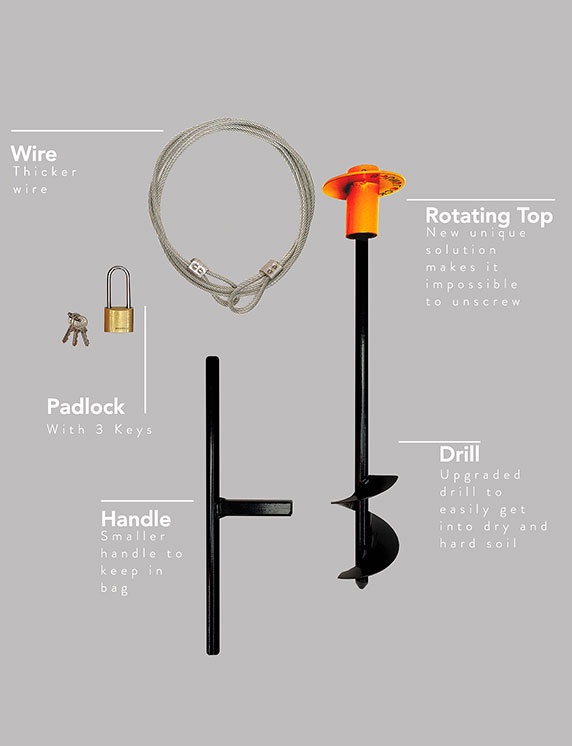 2. MILWAUKEE ONE-KEY TICK TOOL 
A tip from Phil Bennett, one of our trusted SOUNDBOKS Community Members, from Massachusetts, USA. The Milwaukee One-Key Tick Tool - also known as the most versatile Bluetooth tracker on the market. Easy to mount anywhere on your speaker and trackable through the "One-Key" app on your phone. Just like the SOUNDBOKS it is weather, water, dust, and impact-proof and with a 5-year battery, you can do no wrong. Like Phil said "What more could you possibly ask for? It's like 'Find my SOUNDBOKS'". Retailing at around 35€ - this one is a safe bet all around. 
This might not be the cheapest option, but it's definitely one of the safest ones. Although most old-school insurance companies only cover speakers and HiFi equipment while it is actually inside your home, there are some younger businesses that are more lenient. Have a browse through your local insurance companies and see who can offer you a premium for your SOUNDBOKS. It shouldn't set you back any more than max. 50€ a year - and that's on the higher end of the scale. 
Another tip we got from one of our Community Members, Henning Grüttner from Hannover, Germany. Get your hands on a Mengshen 113 dB Vespa and moped alarm - you can find them online or in well-stocked hardware stores. The Mengshen is an anti-theft device with 7 sensitivity levels and two different responses; a nudge will cause the alarm to beep or any movement at all will set off a 113 dB alarm. The alarm is remote controlled so you can turn it on and off whenever you want. The alarm itself measures about 10 x 4 cm and you can place it anywhere on your speaker using double-sided stickers or straps (both included). The alarm retails for about 15€, so it's definitely worth looking into if you are serious about keeping your SOUNDBOKS safe.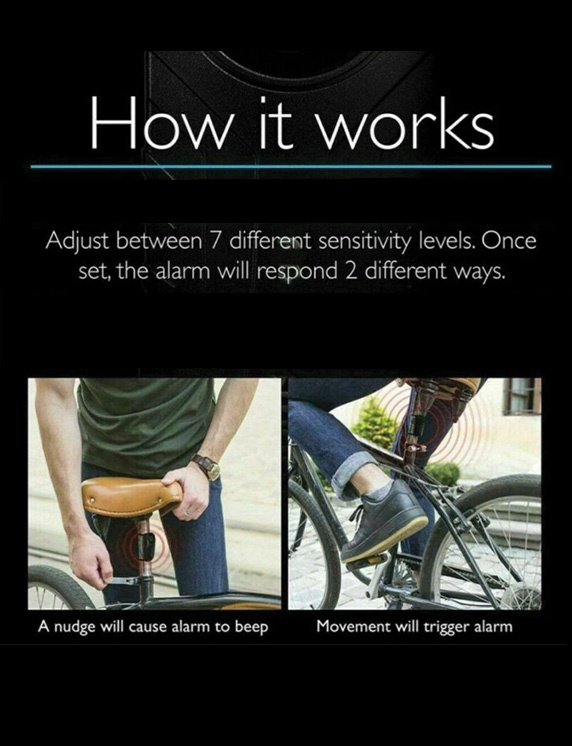 Just like cats and dogs (or any other pet) can be a flight risk, so can your SOUNDBOKS. Luckily someone already thought of a way to prevent the streets from being filled with confused animals so we can just go right ahead and adapt it for our own needs. Pet trackers come in all shapes and sizes, ranging from anywhere between 5-200 € depending on the quality and the range of GPS signals. Attach it to your speaker and get tracking. Easy as pie. 
We hope that with the help of this list, everyone now knows how to keep their SOUNDBOKS safe from anyone with sticky fingers. If you have any other tips or tricks, feel free to reach out to us on
volume@soundboks.com
. We will keep the list up to date with new ideas as they roll in. 
Here's to no more stray SOUNDBOKS!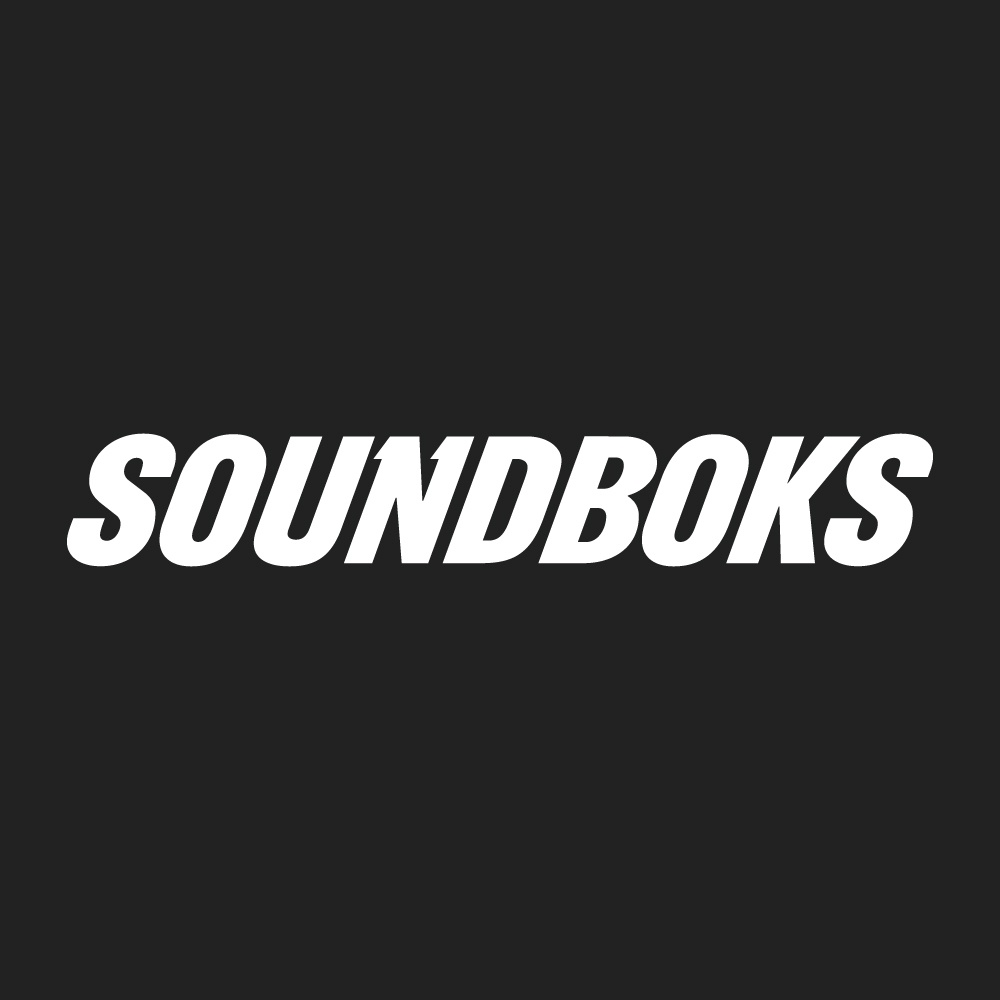 article.authorProfile.title
SOUNDBOKS is the world's first and only Bluetooth Performance Speaker. Beautifully loud, wirelessly pairable, amazingly durable, surprisingly lightweight and the only wireless speaker with a swappable battery.
article.relatedPosts.title.morePostsIn
global.productCategory.title