SOUNDBOKS × GEORGE F. BAKER III
article.subHeader SOUNDBOKS - Not the speaker itself, but the people behind it.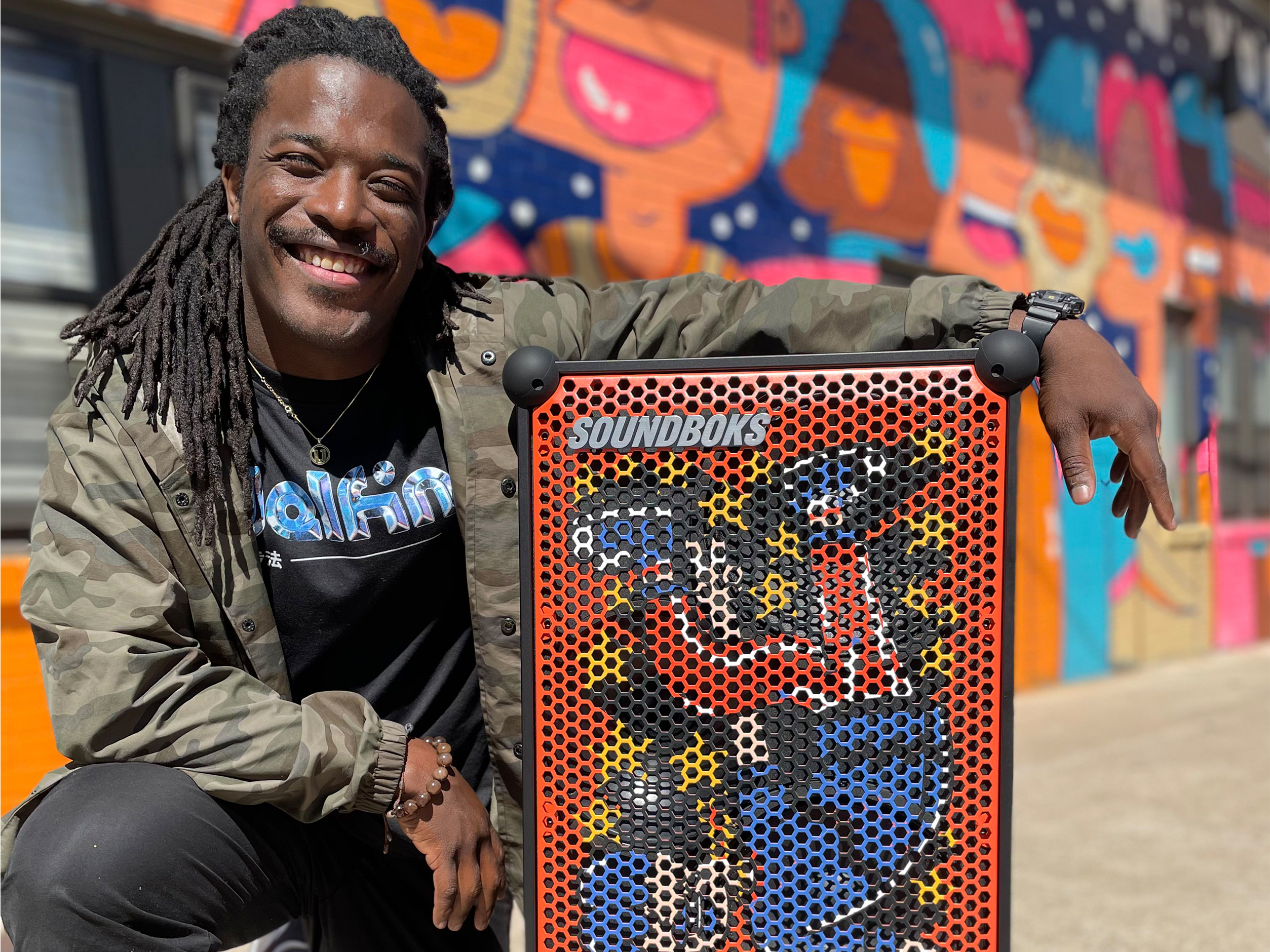 It's been a little while, but we are back with a vengeance. Looking for a new way to pimp your
SOUNDBOKS (Gen. 3)
, formerly the New SOUNDBOKS? Then we recommend trying to get your hands on one of our top-of-the-line, super limited Artist Editions.
And have we got a treat for you this month. For the very first time, we have partnered up with an American artist - illustrator and muralist George F. Baker III. 
"Every day I try my best to do work that consistently pushes me to trust in my ability." 
- George F. Baker III, Illustrator & Muralist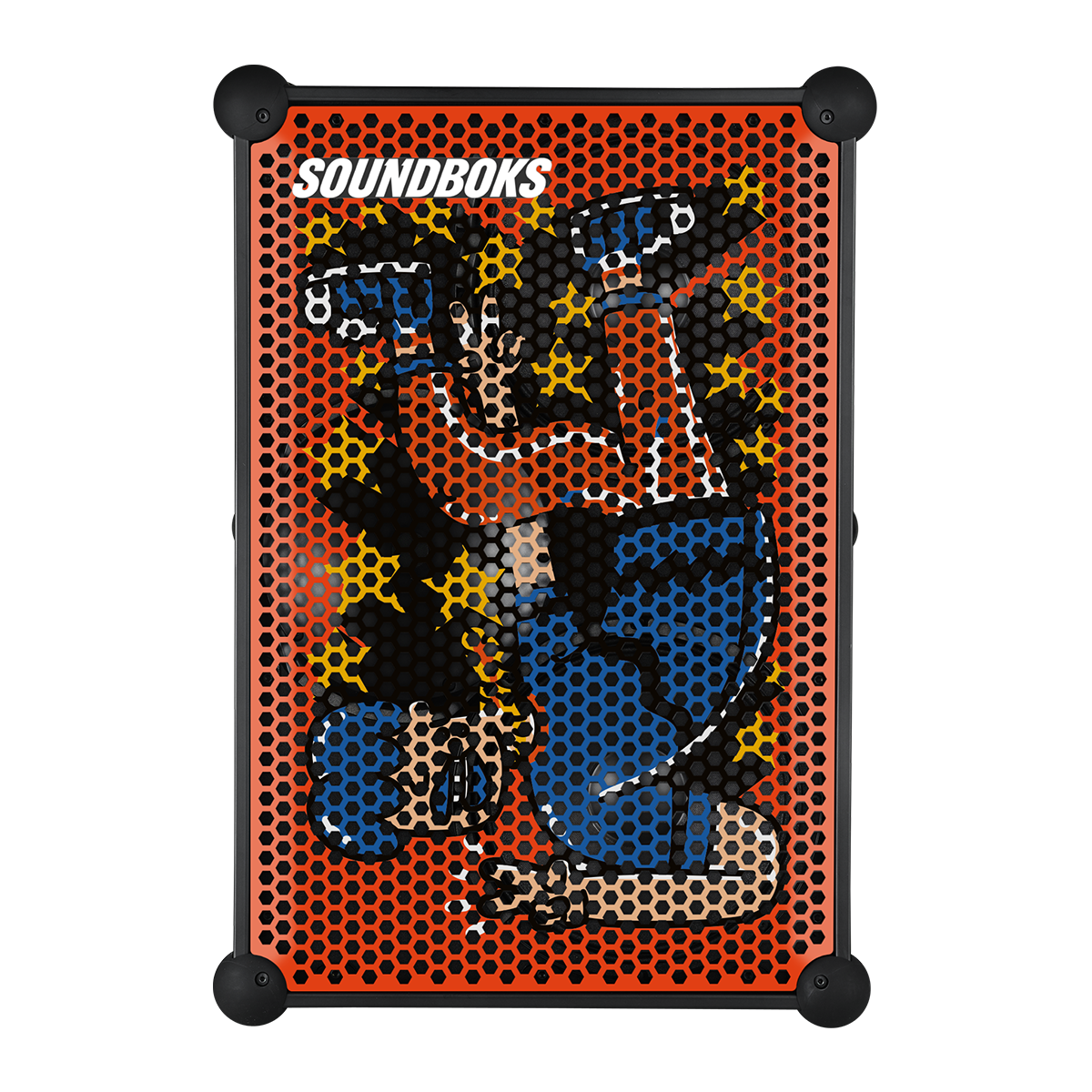 Nebraska-born, Detroit grown George F. Baker III (aka GFB3) is based out of the cultural hot pocket of Atlanta, Georgia. Moving around a lot in his youth, George was exposed to a lot of different people in a lot of different places and had to learn how to connect. He calls himself a "conversation creator" - creating art that portrays a message that people can carry with them off the canvas/screen/wall. Starting off in graphic design, George's signature style is relaxed and free with a touch of childish charm. He
hopes that his works inspire people to explore their inner child all the while making sure that he himself has a blast creating them.
Drawing inspiration from people - whether it's in day-to-day interactions with loved ones or strangers, or learning about great feats throughout history - seeing the lives people have created is what truly brings him joy! 
George's creation for the March Artist Edition is bright and colorful and bound to add a touch of flair to any setting.
Dropping in hot @ 4 PM on Monday, March 8th, the speaker will be available in our
US webshop
, but only in a limited supply. So as always, the name of the game is first come first serve. 
Get ready to create a whole new look for your SOUNDBOKS (Gen. 3), formerly the New SOUNDBOKS.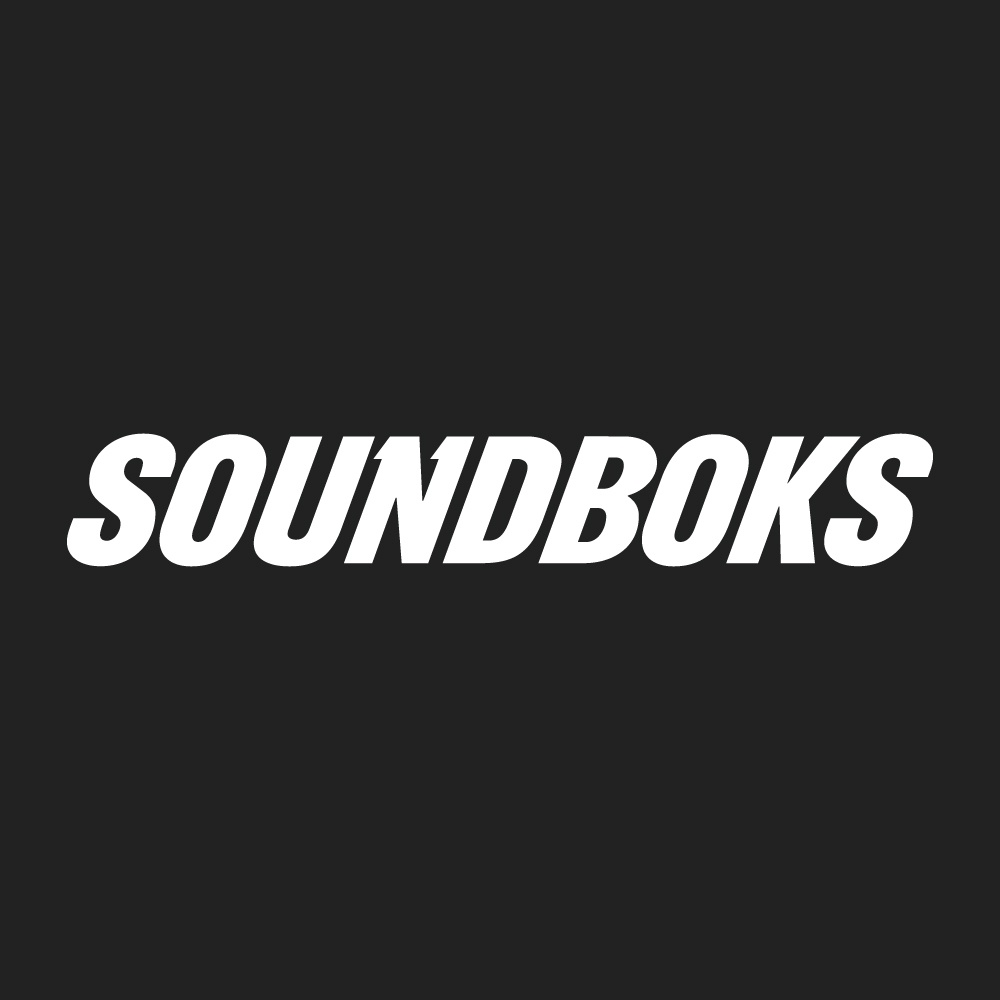 article.authorProfile.title
SOUNDBOKS is the world's first and only Bluetooth Performance Speaker. Beautifully loud, wirelessly pairable, amazingly durable, surprisingly lightweight and the only wireless speaker with a swappable battery.
article.relatedPosts.title.morePostsIn
global.productCategory.title