DIY Festival- Final Touches, Part 5
article.subHeader SOUNDBOKS - Not the speaker itself, but the people behind it.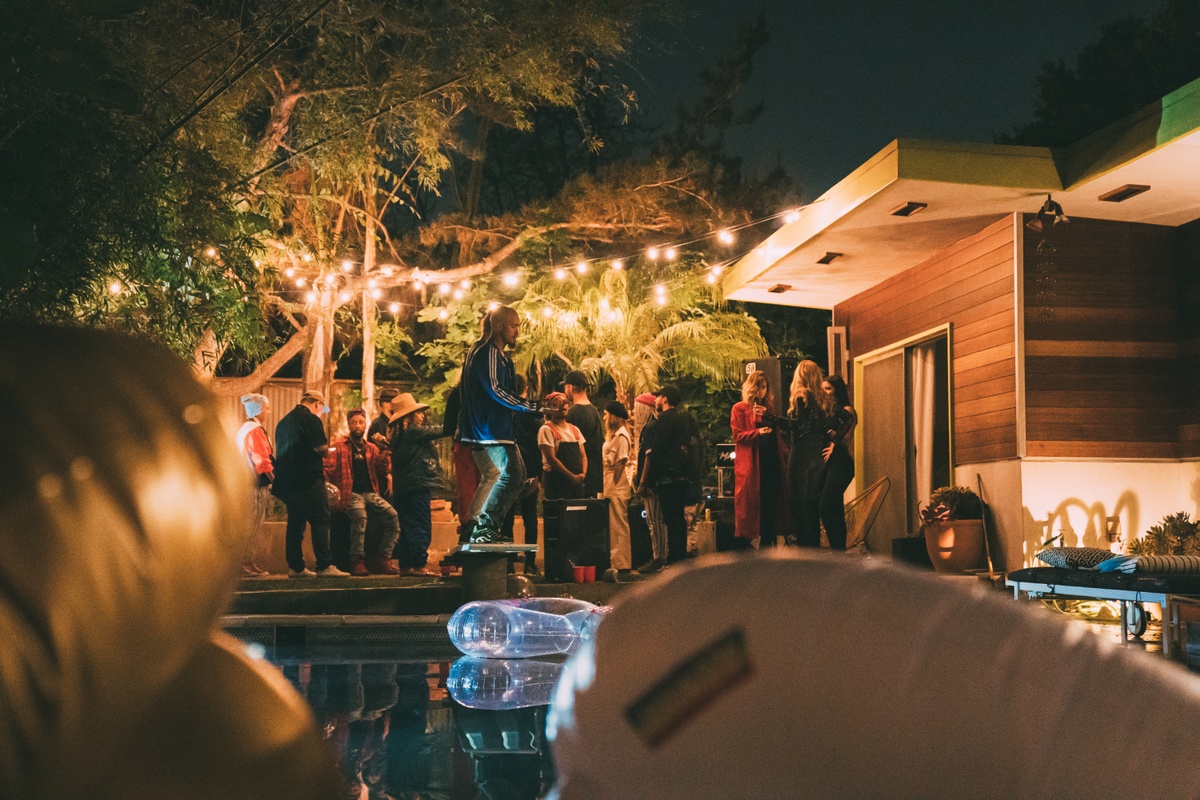 If you've been following our blog for the last few weeks, you might be in the middle of planning your very own summer festival. Awesome! With some help from SOUNDBOKS hosts Max, Niels, and Aviaja you should have a pretty good handle on the
perfect location
, a fitting
atmosphere
, and some sweet,
sweet tunes
. 
So, what happens now? To make sure you're up to speed and don't miss out on any essentials, we've put together an easy checklist that will get you ready for the big day. 
Before you get in too deep,  make sure you know how much money you want to invest. Are you able and willing to pay for everything yourself or can you team up with some buddies to help with the finances? Check-in with your community to see if there's anyone willing to sponsor you.
Pro tip: 
Get creative when thinking about sponsors. It could be anything from your local supermarket helping out with drinks to your favorite club lending you their sound system.  
You will most likely need some help getting everything ready on the day of your festival. Ask friends and family if they want to help you set up. 
Pro tip: 
Depending on how big you're going, students are usually keen on helping out in exchange for free entrance and maybe a drink or two on the house. 
The heart and soul of a festival is the music. You've put in the time and effort to build the perfect playlist or scouted through 100's of DJ's to find the perfect one. Now all you need is a banging sound system. For a smaller crowd, it might be enough to connect your phone to a SOUNDBOKS and leave it to do its job. But if you have a bigger location with DJs coming in - you need to make sure you have the right setup ready. 
Pro tip:
You can easily connect up to 5
SOUNDBOKS
(Gen. 3), formerly The New SOUNDBOKS, to each other - that should be enough to knock the socks off pretty much any crowd.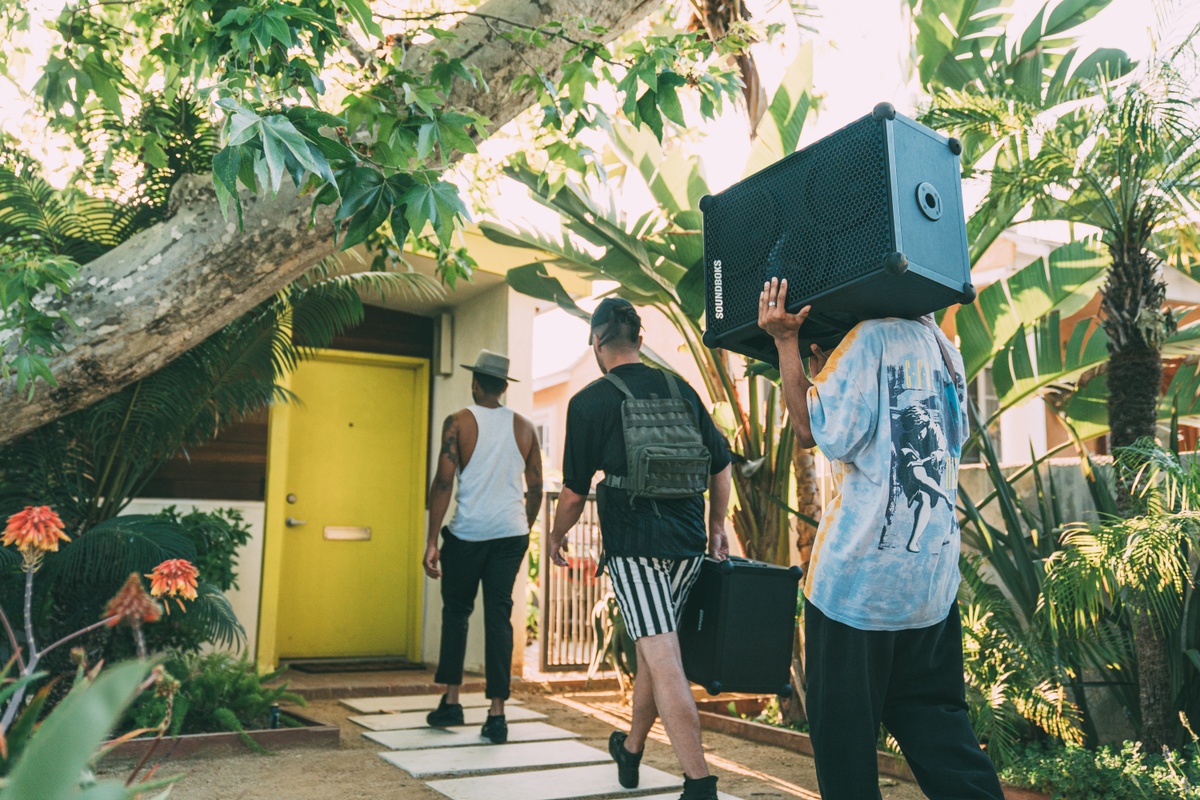 Getting the lay of the land
Even if your location is small and you don't have a lot of space to play with, it makes sense to think about the layout. Do you want to have one big dance floor and one chillout area? Or do you want everything mixed up into one big happy mess? 
Pro tip:
If your festival starts early in the day, make sure you have some shaded areas where people can get out of the sun. Throw some beanbags under a big tree, put up some parasols or invest in a tent. 
If you are planning a full-day festival, you'll need food and drinks. Maybe your grandma is a sweetheart and wants to shower you and your friends with homemade goodies. If not, and the only thing you know how to make is cereal, food trucks are a great option. Make sure you have enough drinks on hand. A lot of stores will let you buy on commission - you only pay for what you use. That way you don't have to worry about making exact calculations beforehand. 
Pro tip:
Buy a couple of 10-liter mason jars with a spout and fill them with water. Not only easy and cheap but if you throw in some lemon slices and the odd strawberry, you'll be trending on Pinterest in no time.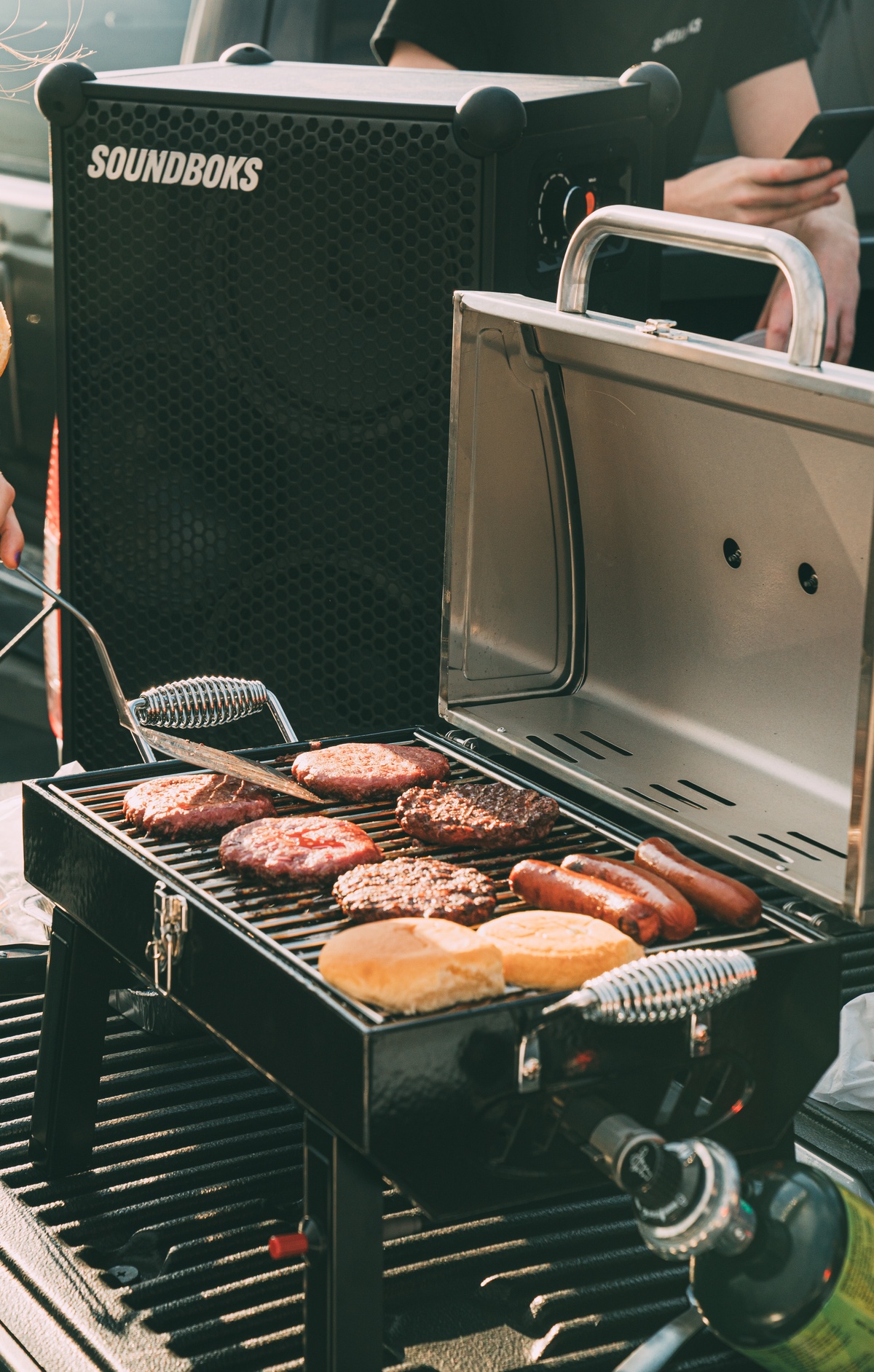 Boring as it may be, you need to think about facilities. If you are in a backyard or a garden, no sweat. Put up a clear sign pointing people in the direction of the bathroom. If you're somewhere with no access to private or public restrooms, you'll need to rent a (or several) porta-potties. 
Pro tip:
Put out deodorant, hairspray, mints, and some female hygiene supplies in or outside the bathroom. It's an easy, budget-friendly, way of going the extra mile. 
If you have a set guest list and know exactly who is coming you can skip this step. But if you're organizing a bigger blowout, think about how to get people stoked about your festival. 
Pro tip:
Word of mouth is the cheapest and often most effective marketing strategy out there. Whenever you are out with friends, chat loudly about your festival and how epic it's going to be. It helps if you've thought of a short and catchy name that's easy to remember.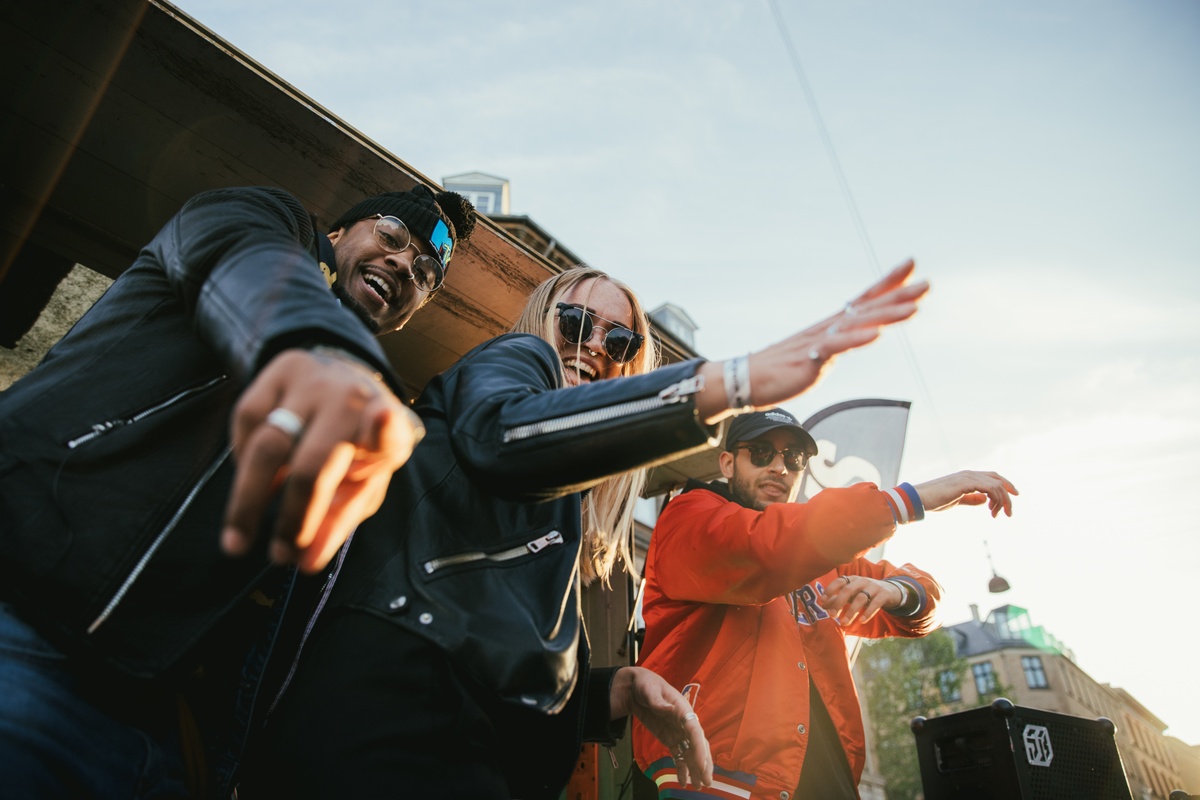 Last but not least - make yourself a schedule of what happens when all the way from setup to cleanup. The more detailed, the more overview you'll have and the easier it will be to keep calm and enjoy the day. 
And that's it! No sweat - you've got this! We hope that you are stoked about reinventing your summer, and can't wait to see what you've come up with. Don't forget - our Instagram contest is running until the end of summer. Tag
@SOUNDBOKS
and use the #reinventsummer to show us photos and videos of your DIY summer festival concept. One lucky winner will win the festival setup of their dreams! 
Good luck and don't hesitate to reach out if you have any questions!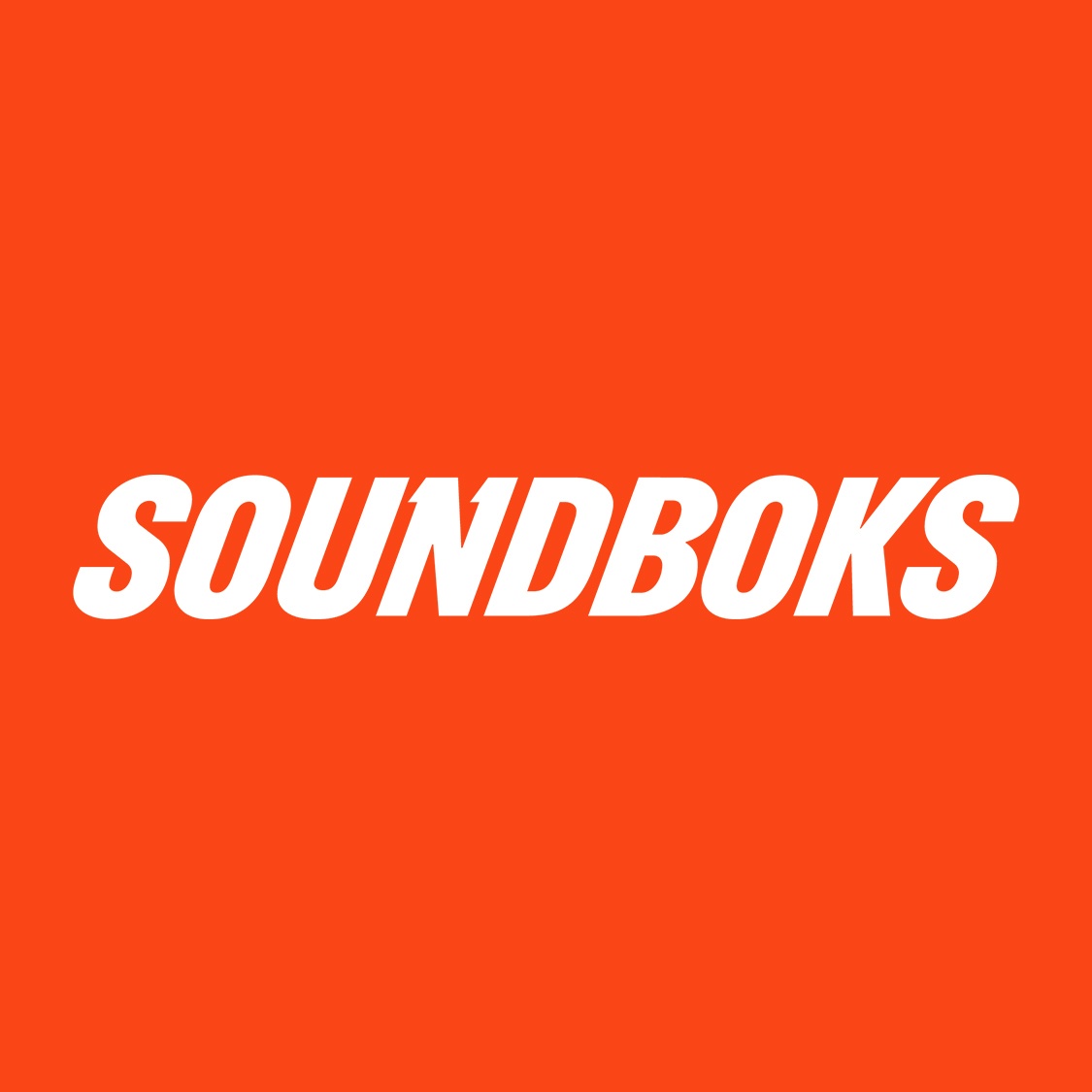 article.authorProfile.title
SOUNDBOKS is the world's first and only Bluetooth Performance Speaker. Beautifully loud, wirelessly pairable, amazingly durable, surprisingly lightweight and the only wireless speaker with a swappable battery.
article.relatedPosts.title.morePostsIn
global.lifestyleCategory.title