Customize: Painting the Grill
article.subHeader SOUNDBOKS, starring Mathias - SOUNDBOKS Community Member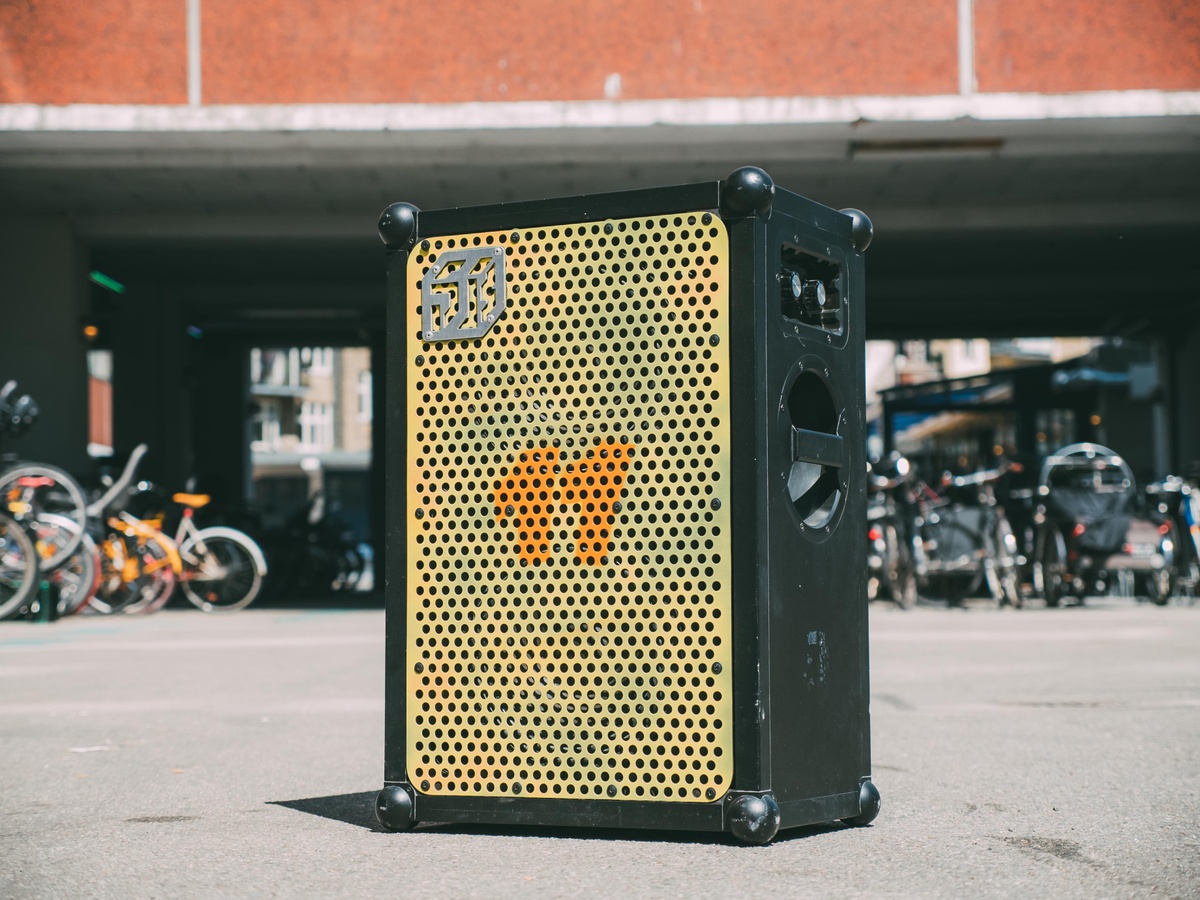 There's a reason why the SOUNDBOKS is and always has been so sleek in its design - we want to leave room for creativity. More specifically, we want to leave room for our community to make the speaker their own. The way we see it, we already created the speaker of our dreams - now it's your turn to start customizing your speaker grill.
Make it your own
Every time we check in with the SOUNDBOKS Community, we are super stoked to see new, awesome examples of customization. Everything from painted grills, to outstanding foil jobs to crazy LED setups. The level of creativity and dedication really blows our mind - but one of our Danish community members' custom grills caught our eye. The proud owner of a
SOUNDBOKS (Gen. 2)
, formerly SOUNDBOKS 2, Mathias Nørgaard has already changed the look and feel of his speaker multiple times - playing around with different colors and patterns and changing it up whenever inspiration strikes.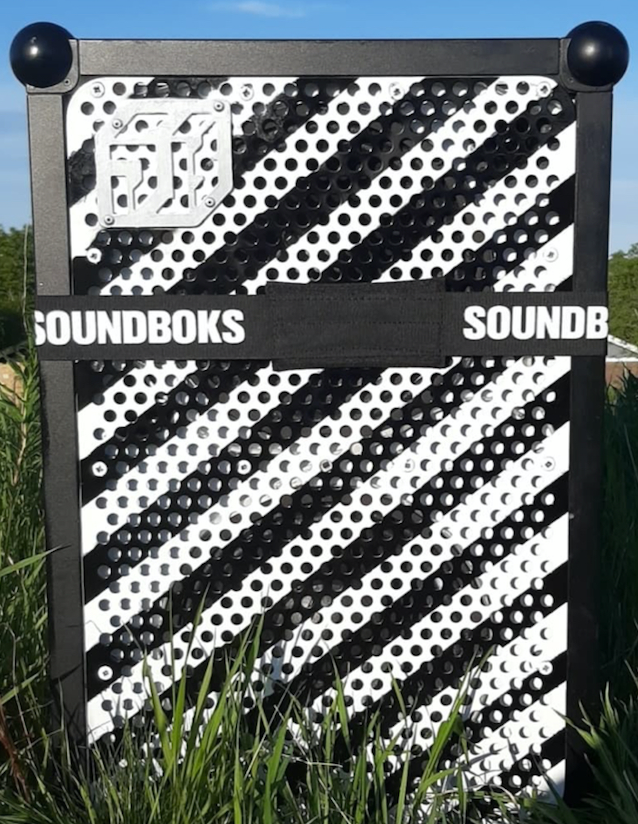 "As soon as I got my SOUNDBOKS, I knew I wanted to put my personal touch on it."
- Mathis Nørgaards, SOUNDBOKS Community Member
We know from the community that there is a lot of interest surrounding customization, but that there is some uncertainty about the best way to go about it. So we want to lend a helping hand. We've put together a quick and easy how-to guide to customizing your grill cover and making your SOUNDBOKS stand out in a crowd.
Let out your inner Picasso
Customizing the speaker grill is a fairly straightforward and easy way to alter the look of your SOUNDBOKS. It offers a large surface that's perfect for funky designs and colorful patterns. So throw on your best pair of artistic overalls, it's time to get your hands dirty (well, not literally because you should actually always wear gloves when painting). 
Here's the rundown:
Step 1, Remove the grill:
All
SOUNDBOKS (Gen. 3)
, formerly The New SOUNDBOKS, come with a designated Allen key. Use it to unscrew the screws (14 screws in total, 4 on each side and 3 each on the top and bottom) holding the grill in place.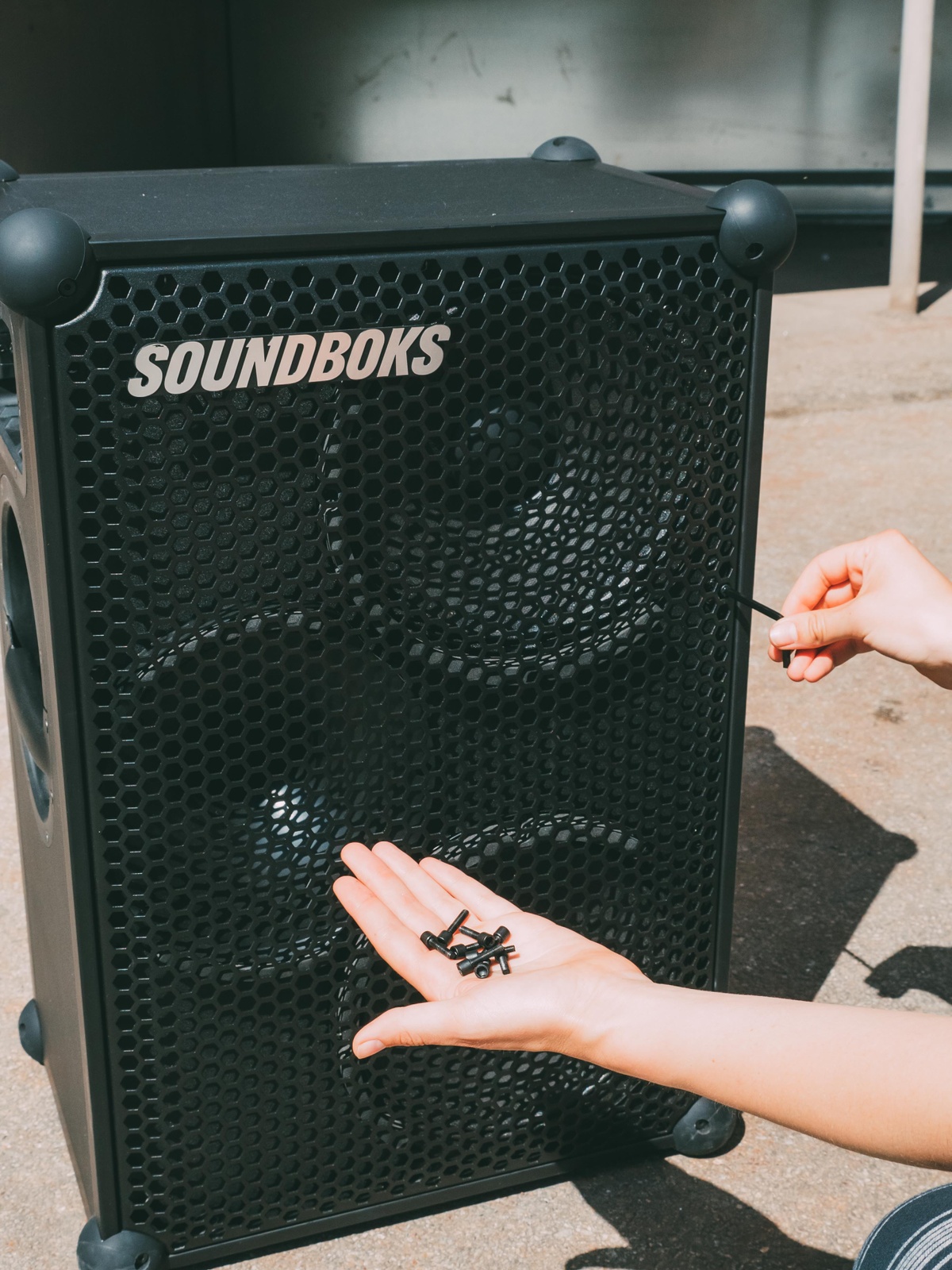 Step 2, Remove the logo:
Use the Allen key to unscrew the SOUNDBOKS logo from behind the grill and set it aside.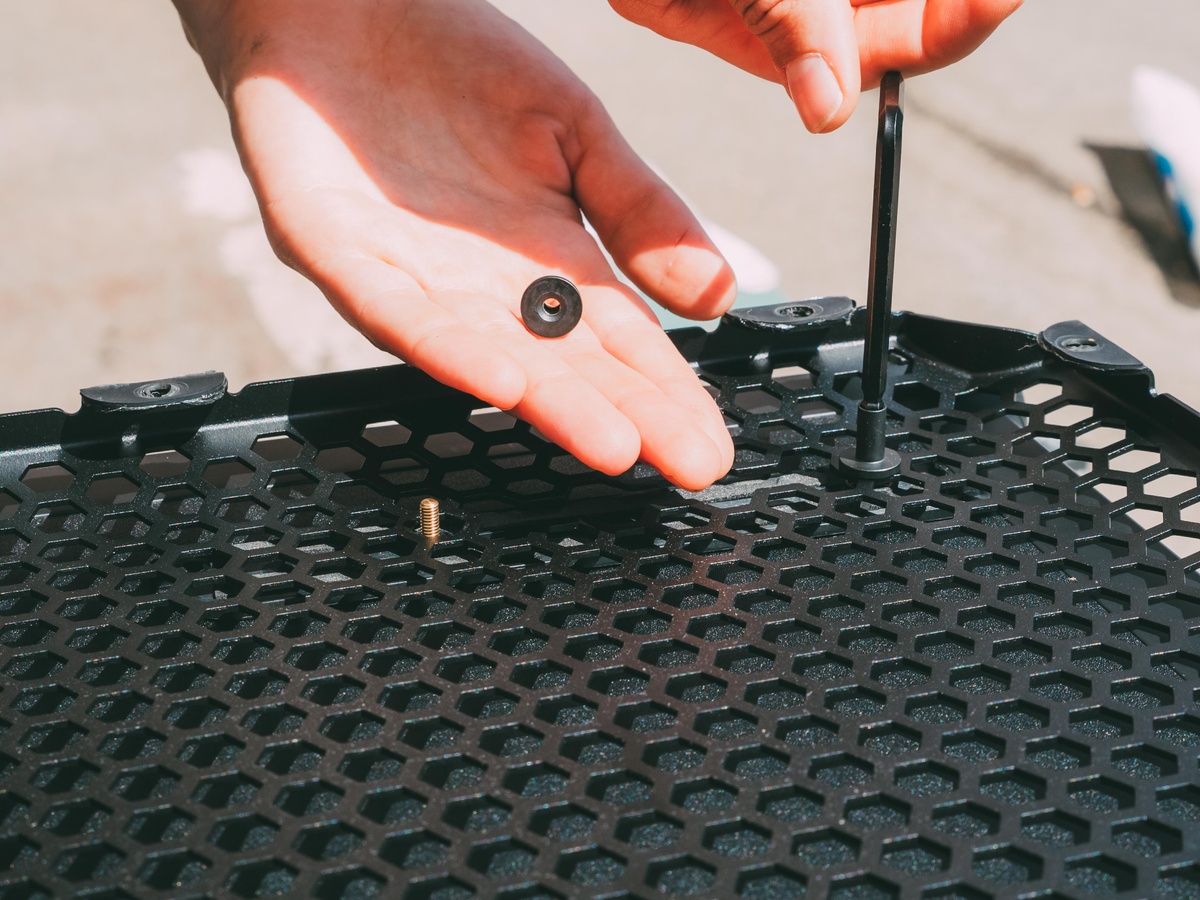 Step 3, Squeaky clean:
Clean your grill to make sure there is no dirt or dust on it that could interfere with your paint job.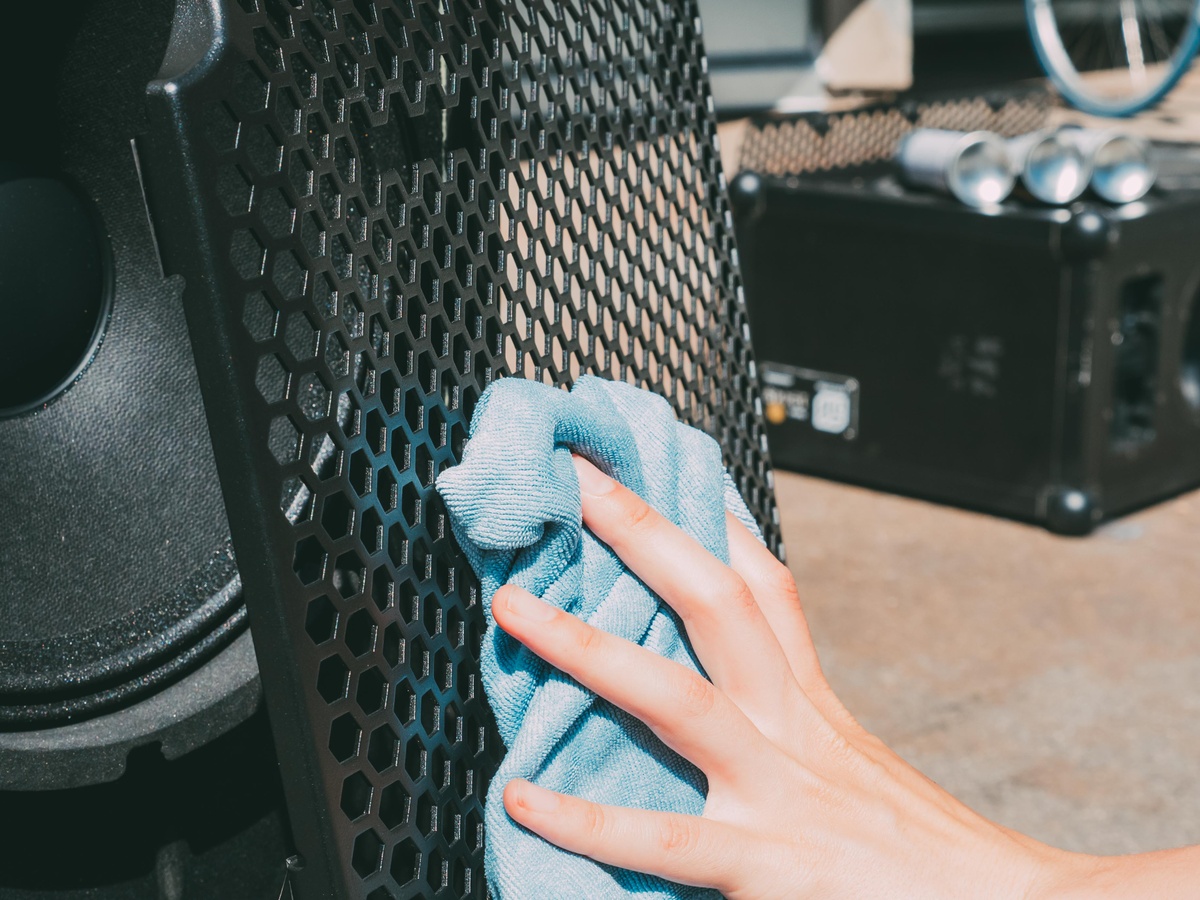 Step 4, Get down to business:
Release your inner artist and make the SOUNDBOKS your own. The grill can handle most types of spray paint, just be sure to apply a layer of primer before you get started and some sealer when you're done. Because of all the holes in the grill, some designs can be tricky - intricate details or small text often pose a real challenge. To give you a nudge in the right direction, we've created 3 funky, easy-to-use stencils, that you can download
here
.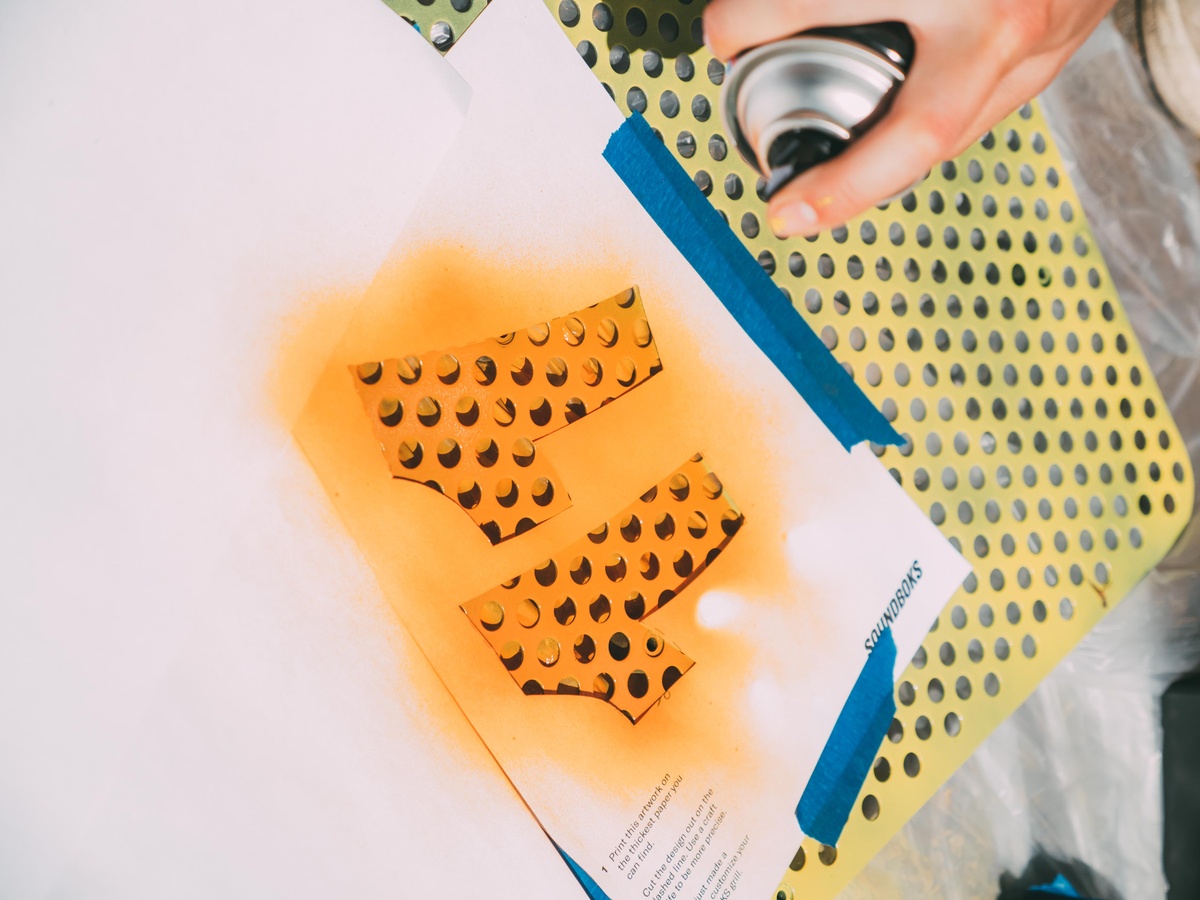 Step 5, 
Crank it up to 11:
Grab your Allen key, reattach the SOUNDBOKS logo, and pop the grill back on the speaker. Stand back and admire your handiwork. Call your buddies, throw on some tunes and get the party started.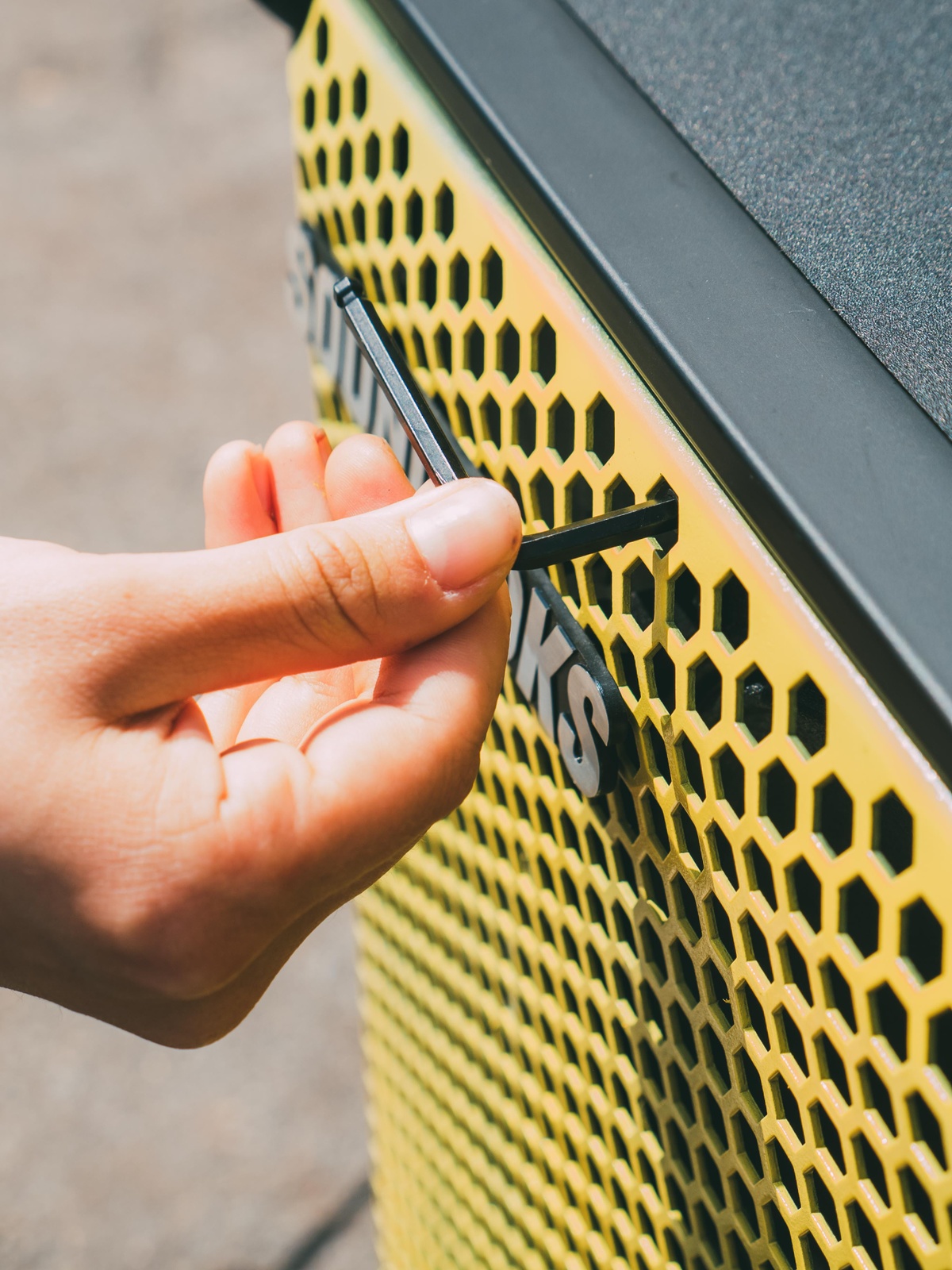 For the
SOUNDBOKS (Gen.1) and
(Gen. 2),
formerly SOUNDBOKS 2,
removing the grill is a little bit trickier. Use a screwdriver to remove the screws (14 screws in total, 4 on each side and 3 each on the top and bottom), but be very gentle if you're using an electric screwdriver. When you lift the grill off, you should see a spacer under each screw - remember to save those. Cover the logo with painter's tape with the help of a folding knife. Make sure you cover the logo fully so there is no silver shining through. Follow steps 3 and 4 above and VOILÀ - you've got a brand new, even more badass, speaker.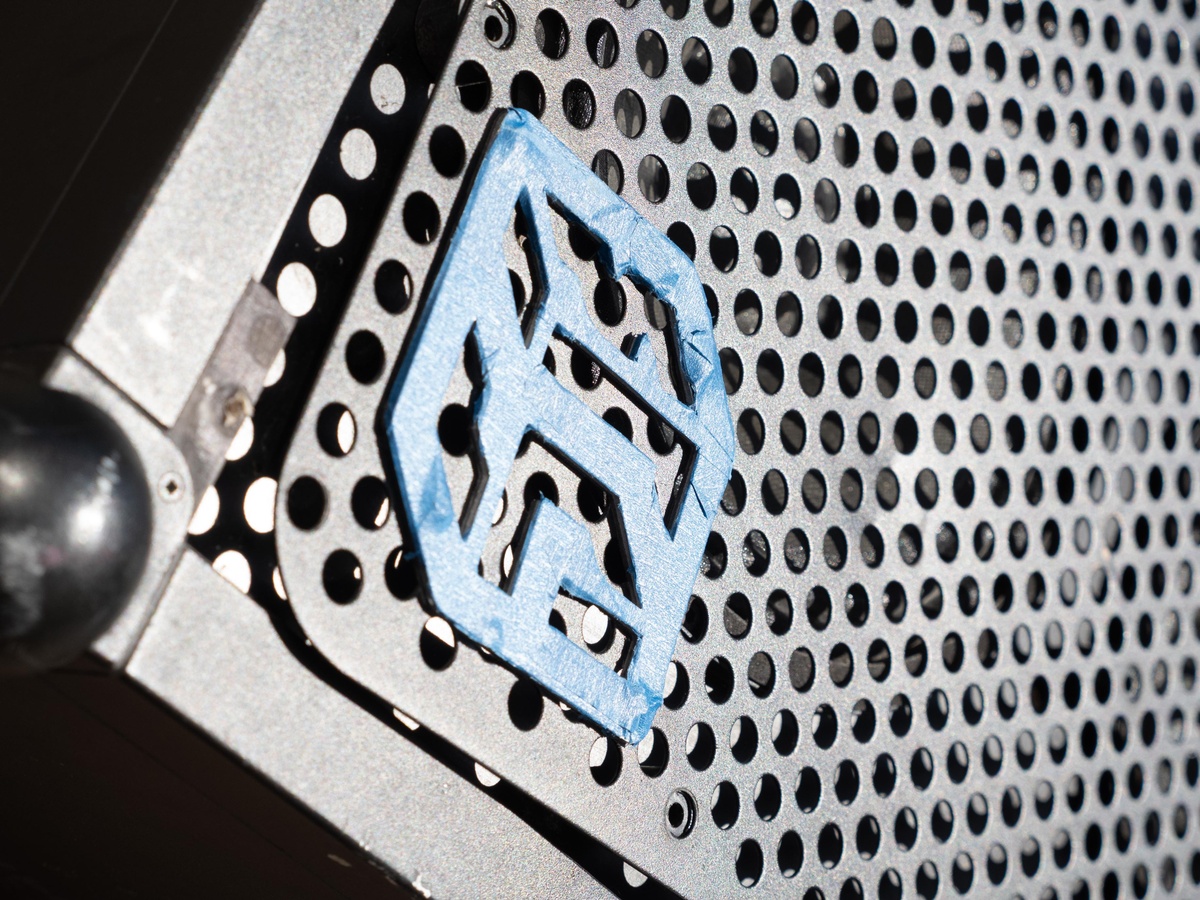 If you're super pumped to get started but unsure of your design, here's some inspiration to get your creative juices flowing.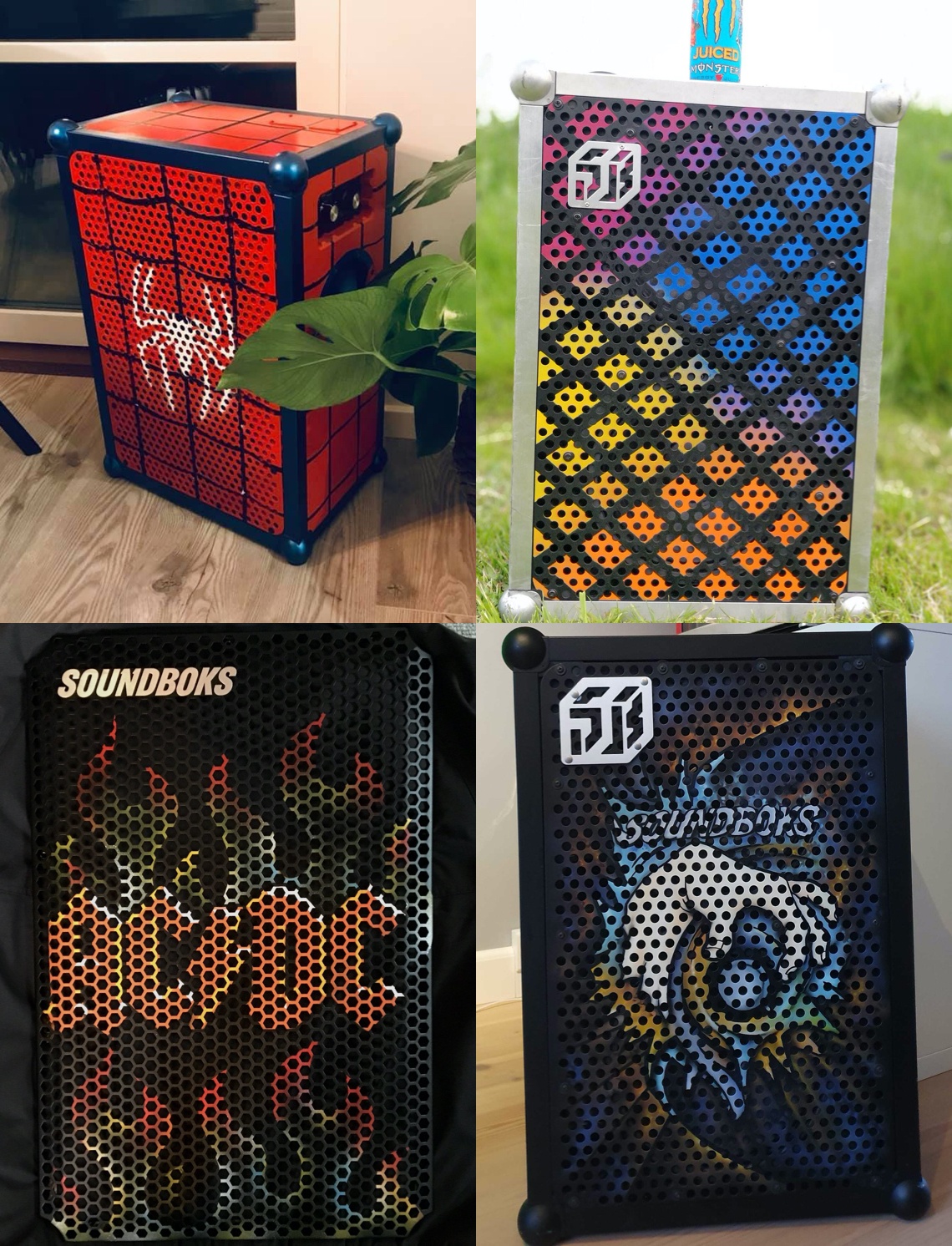 These were created by Lasse Pedersen (top left), Mix Madsen (bottom left), Emil Kongsbak (top right), and William Valentin (bottom right).
All that's left now is for you to give it a whirl. If you think you've really nailed your customization and want a chance to be featured on our blog or website, shoot us an email at
volume@soundboks.com
. 
Are you looking for other ways of making your SOUNDBOKS your own? Check out our articles on
hydro dipping
,
installing LED lights
, and
foiling
.
***As much as we love seeing customized SOUNDBOKS whether it's a crazy sticker job or a simple artistic touch, it may affect your warranty or ability to return your speaker. Here's what you need to know: 
If you open the speaker in any way - i.e take off the handles, remove the UI panel, remove the speaker units, etc. - your warranty will be void. 
You can remove the grill from any SOUNDBOKS model - this has no effect on the warranty. However, if you modify your speaker in any way by adding foil, customizing the grill, adding stickers, etc., it is no longer eligible for return.  
If you go nuts with your customization and realize a few months later that you don't actually like it, replacements (for example a new grill) are not covered by warranty.
If you damage your SOUNDBOKS during customization by for example getting paint in the UI, the Pro Panel, or the speaker units, the repairs are not covered by warranty. 
As long as you don't alter the electricity or cabling of the speaker, your SOUNDBOKS will still be under warranty. You can use a splitter for the battery (to add lighting) and it will not affect the warranty. 
To minimize the risk of damage please make sure that you don't paint on or cover any of the in- or outputs, the power button, or the volume dial. And remember - the only thing you should ever remove from your speaker is the grill.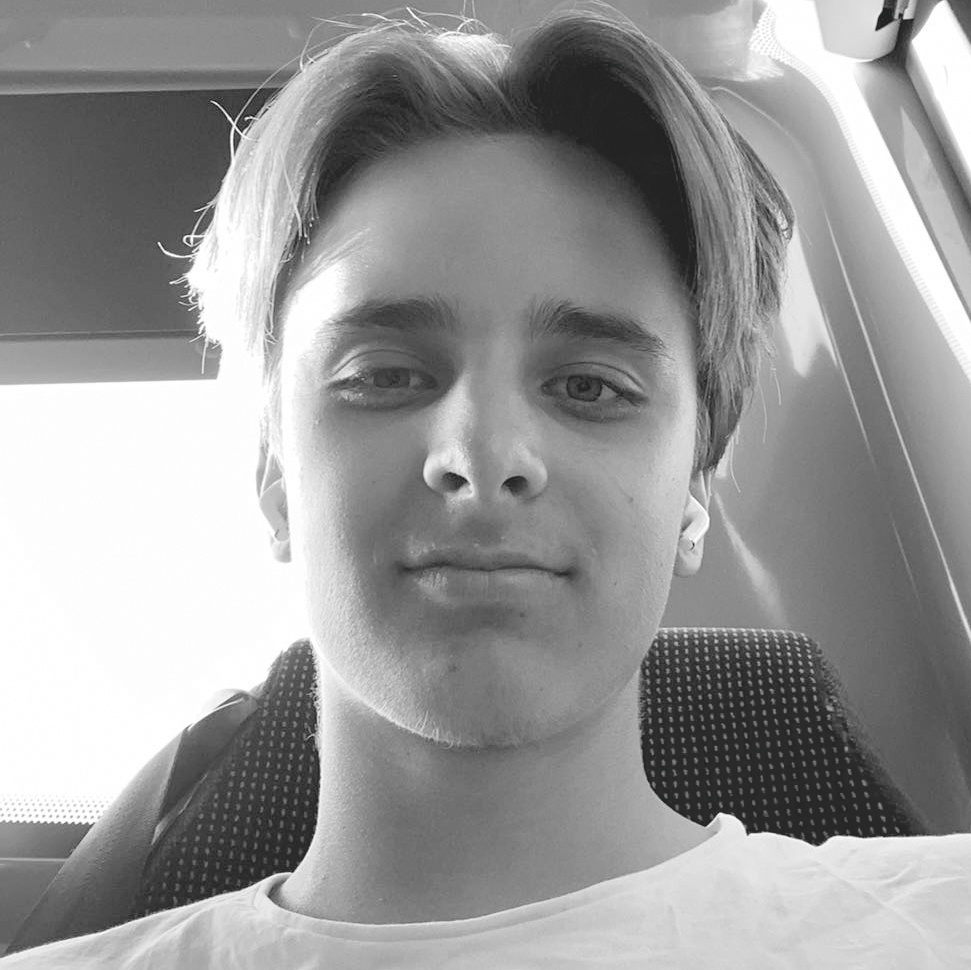 article.authorProfile.title
Mathias is 16 years old and lives in a small village outside of Randers in Denmark. For him, there are few things better than spending time with friends and listening to music. Mathias isn't picky about his music, as long as it's blasting out of his SOUNDBOKS 2, he's a happy camper.
article.relatedPosts.title.morePostsIn
global.productCategory.title