Customize: Hydrodipping
article.subHeader SOUNDBOKS - Not the speaker itself, but the people behind it.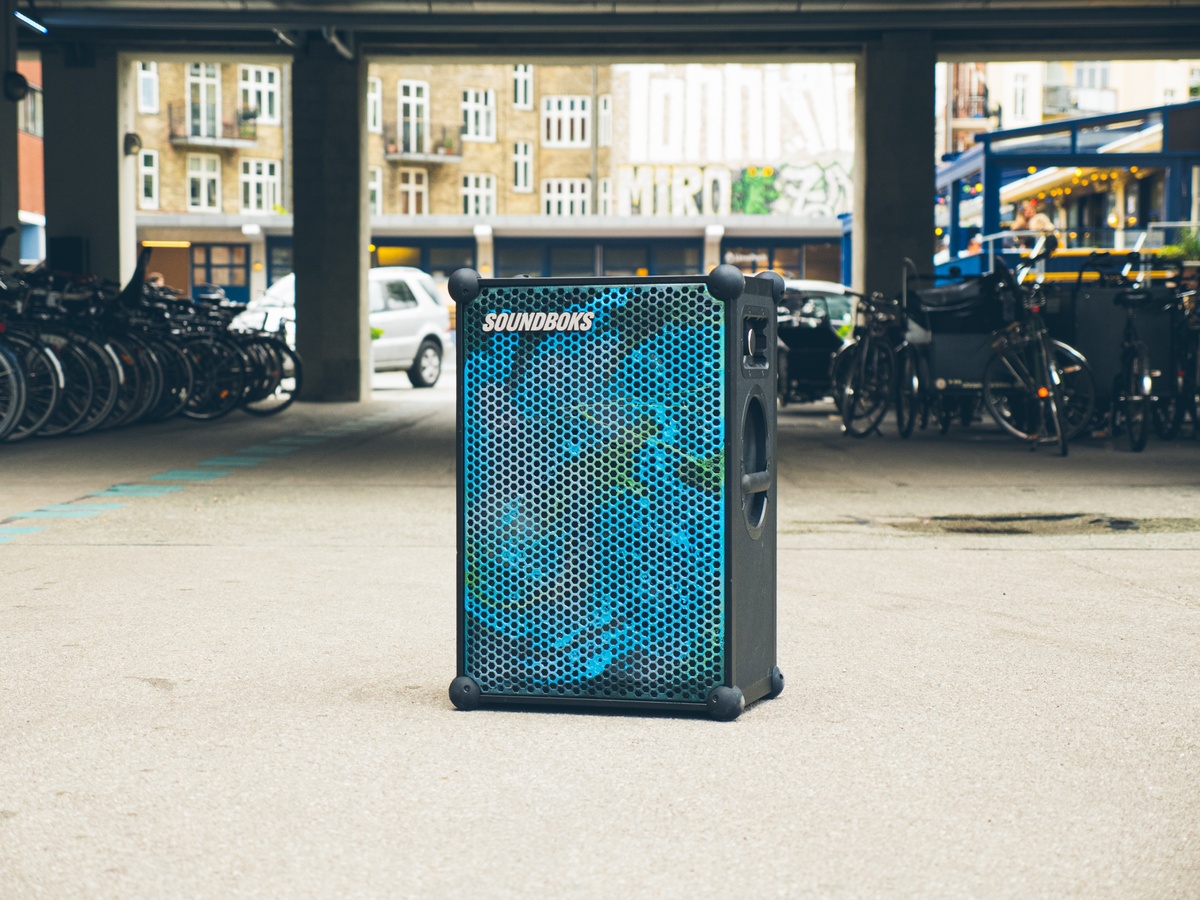 When it comes to making your SOUNDBOKS stand out in a crowd, there are plenty of options; changing the color of the grill, adding lights, covering the whole speaker in foil… The list goes on. There are so many options and so many ways of making your SOUNDBOKS your own, but there is one technique that takes customization to the next level -
HYDRO DIPPING.
It's simple, inexpensive, and completely awesome. You can basically take any object, literally anything, and effectively transform its look. So why not your SOUNDBOKS? 
We love seeing our community come up with crazy DIY tricks for their speakers. We love it so much that we have decided to put together a little how-to guide to help you get that gnarly sought-after marbled finish on your speaker grill. We know, you're welcome ;)  
The tools of the trade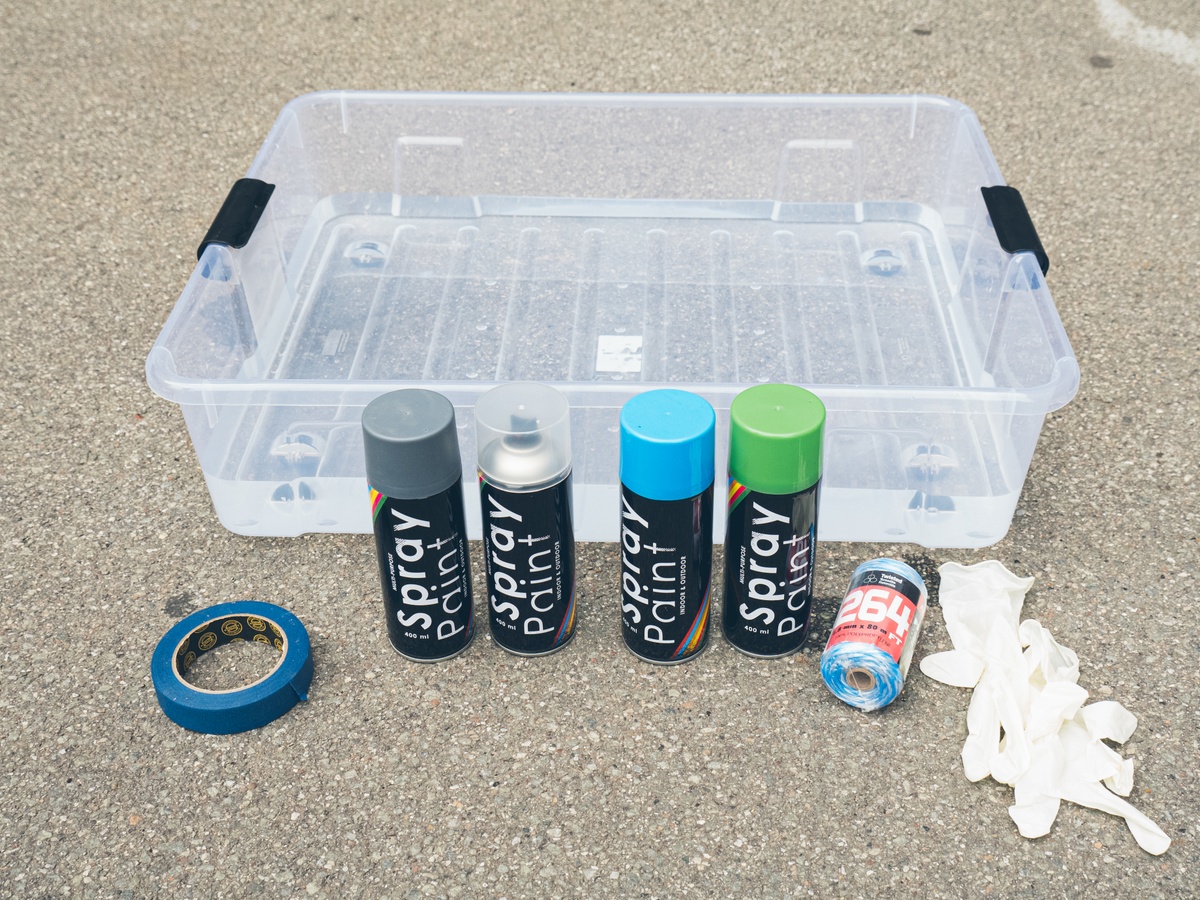 A bucket large enough to easily fit the speaker grill (think plastic IKEA storage boxes) 
Water to fill said bucket
Spray paint in any colors of your choosing
Some string (any kind of string)
First off, you need to remove the grill from your speaker. All
SOUNDBOKS (Gen. 3)
, formerly The New SOUNDBOKS
 speakers come with a designated Allen key that you can use to easily unscrew the grill (14 screws in total, 4 on each side and 3 each on the top and bottom). Use the same Allen key to remove the SOUNDBOKS logo from behind the grill and set it aside.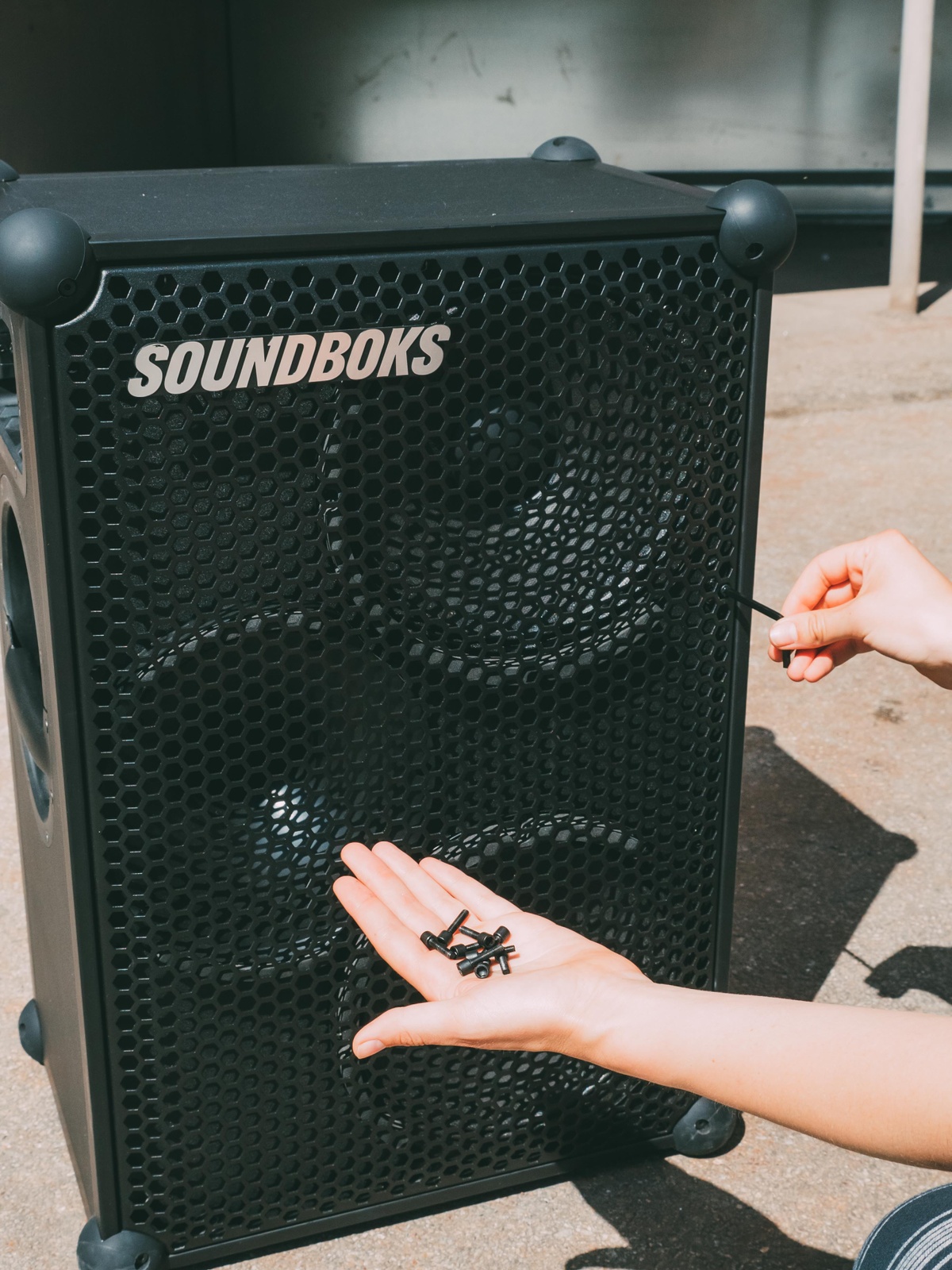 For the
SOUNDBOKS (Gen. 1) and the
SOUNDBOKS (Gen. 2)
, formerly SOUNDBOKS 2,
use a screwdriver to remove the grill (14 screws in total, 4 on each side and 3 each on the top and bottom), but please be gentle if you're using an electric screwdriver. When you lift the grill off, you should see a spacer under each screw - remember to save those. Cover the logo with painter's tape with the help of a folding knife. Make sure you cover the logo fully so there is no silver shining through.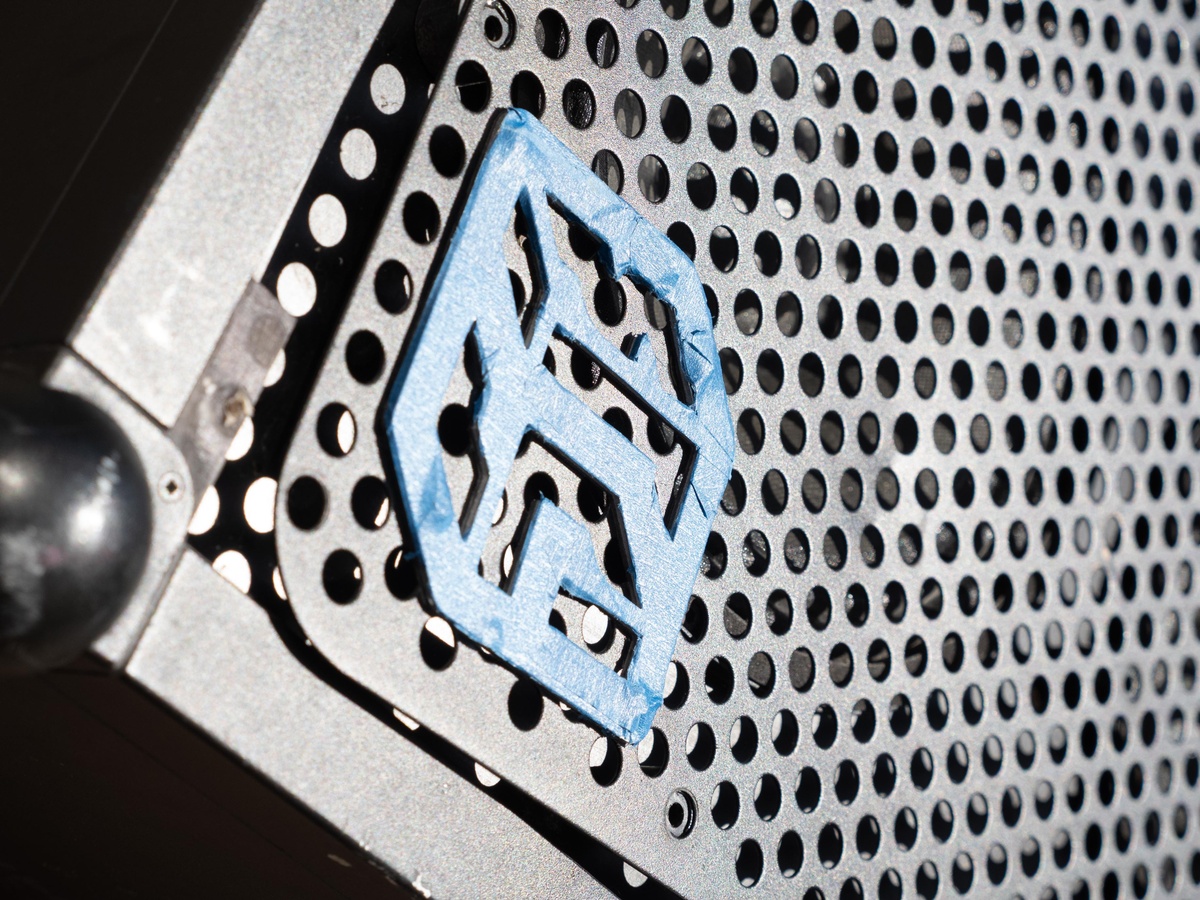 Now, no matter what version you have, give your grill a good scrub, making sure there is no dirt or dust residue on it. Lastly, cover any parts of the grill that you don't want painted with masking tape.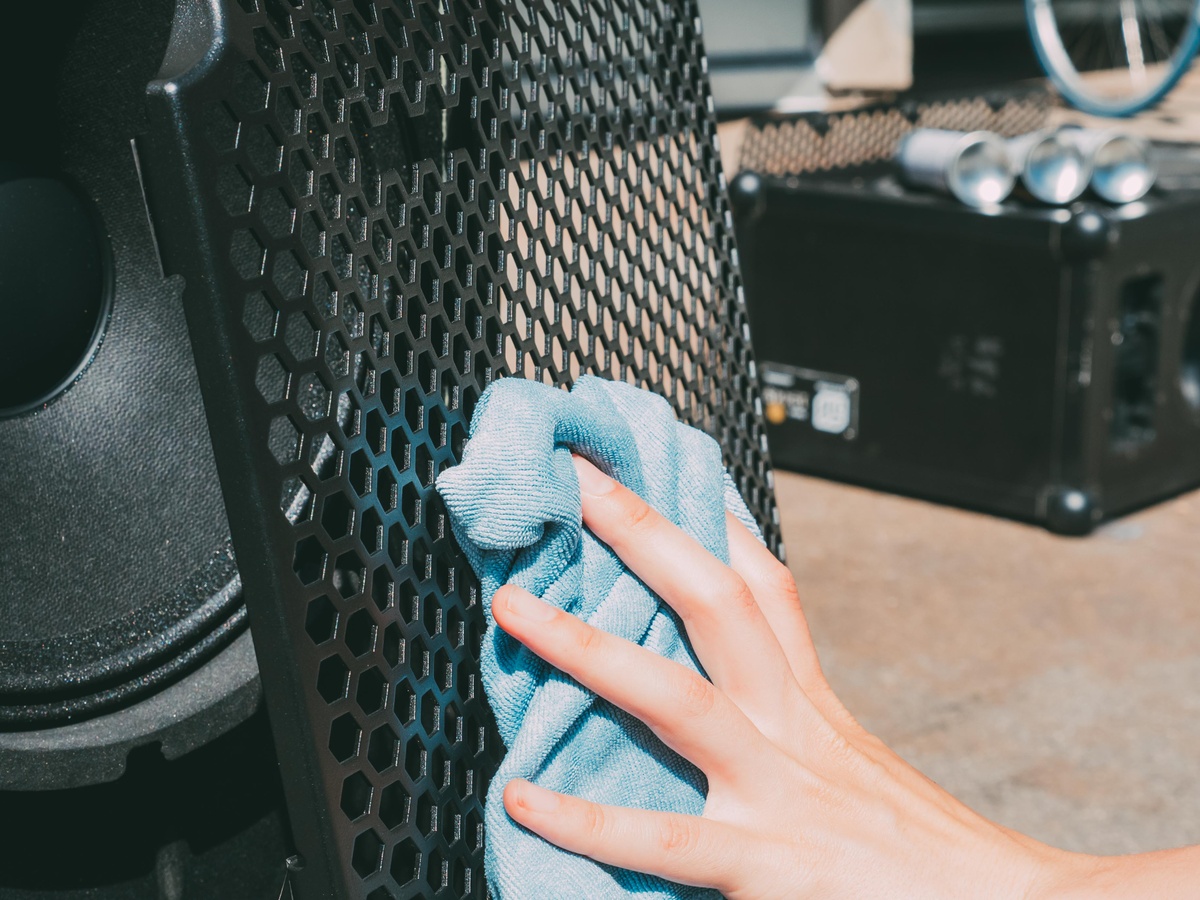 Now for the fun part 
Step 1:
Fill your bucket about ⅔ of the way with water.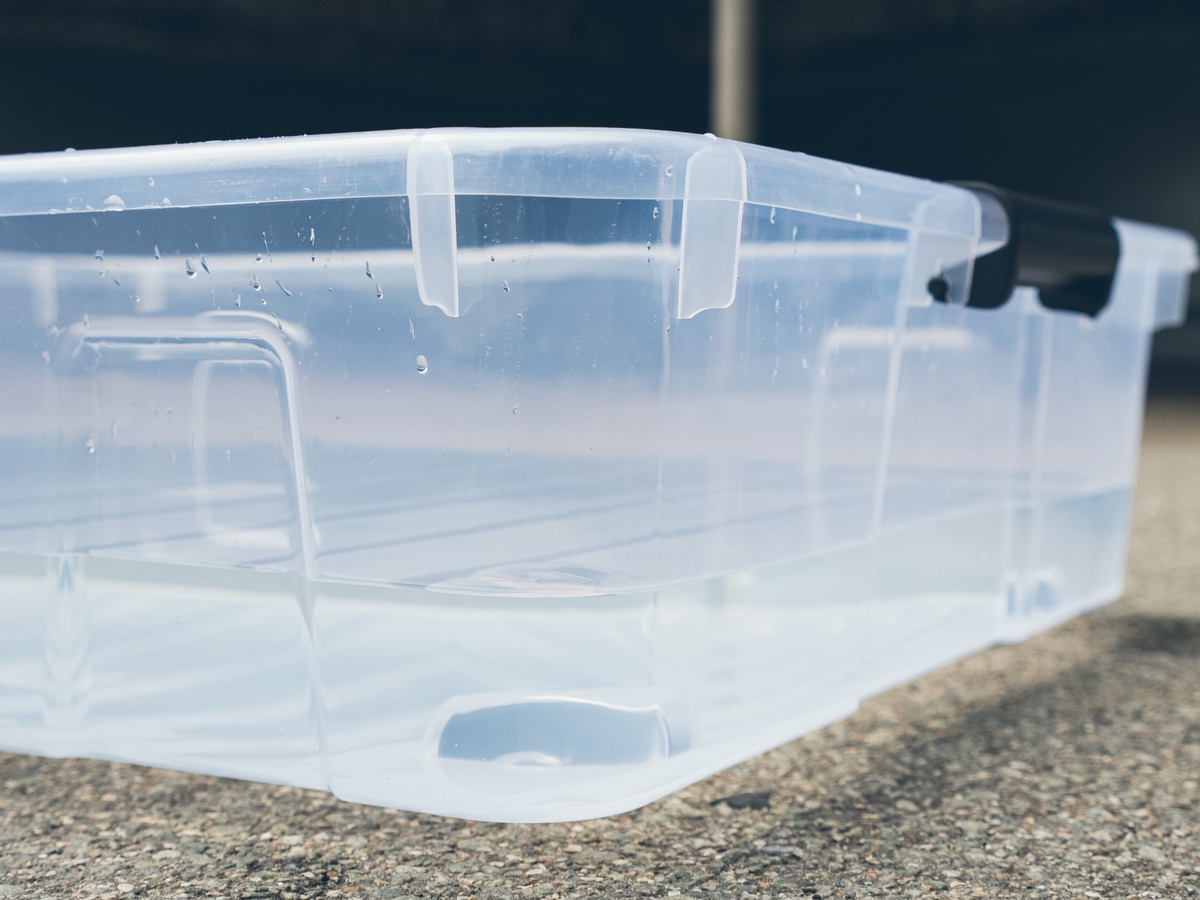 Step 2:
Spray the entire grill with a layer of primer to make sure that the paint sticks evenly to the surface.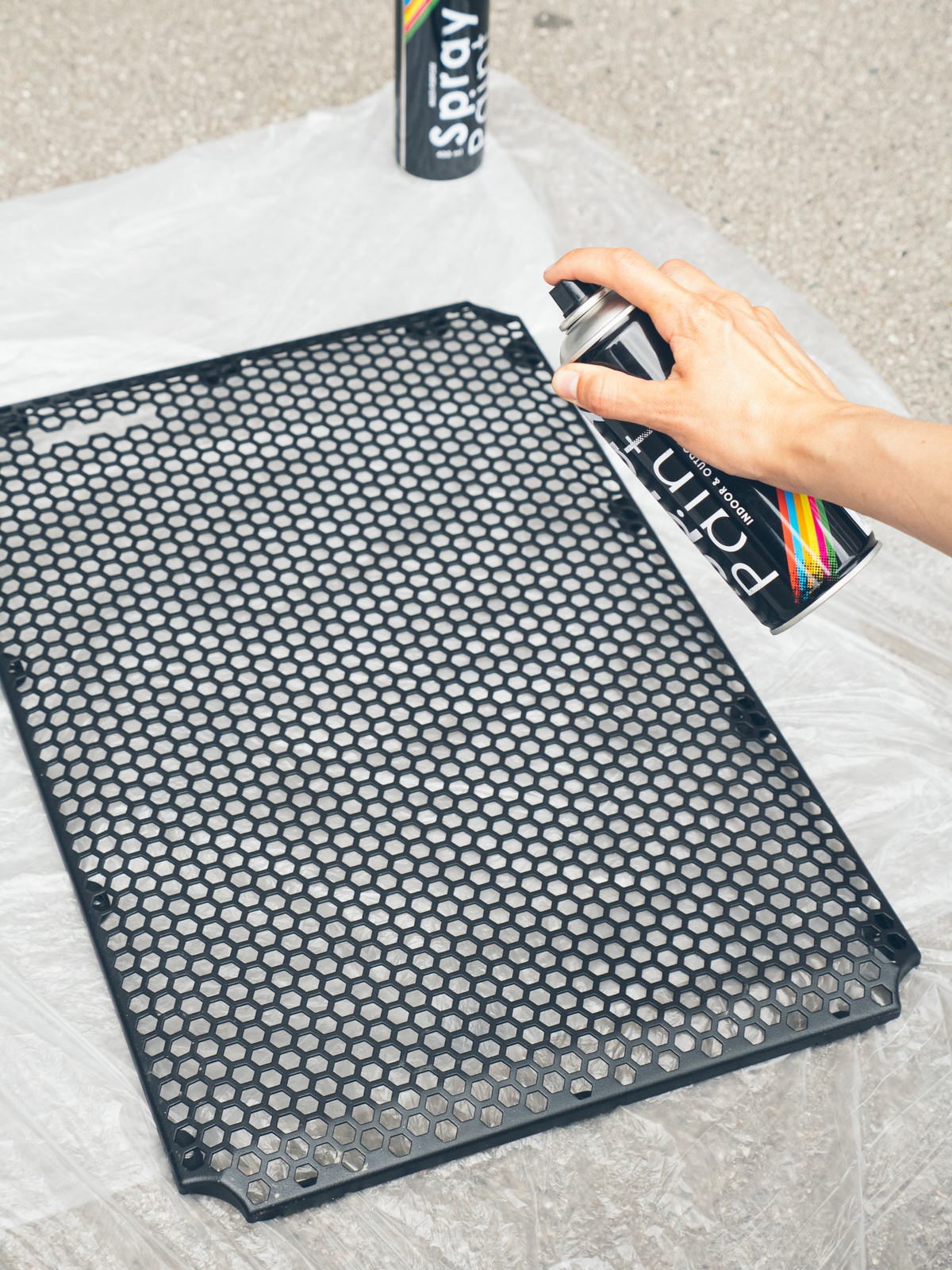 Step 3:
Chuck on a pair of rubber gloves and grab your spray paint. Think about what colors you want to use and what pattern you want to create. Spray the paint straight into the water. Start with one color and when adding a second color spray it into the first color - do this as many times as you want depending on what effect you are looking for. You can add as many colors and layers as you want - there are no rules!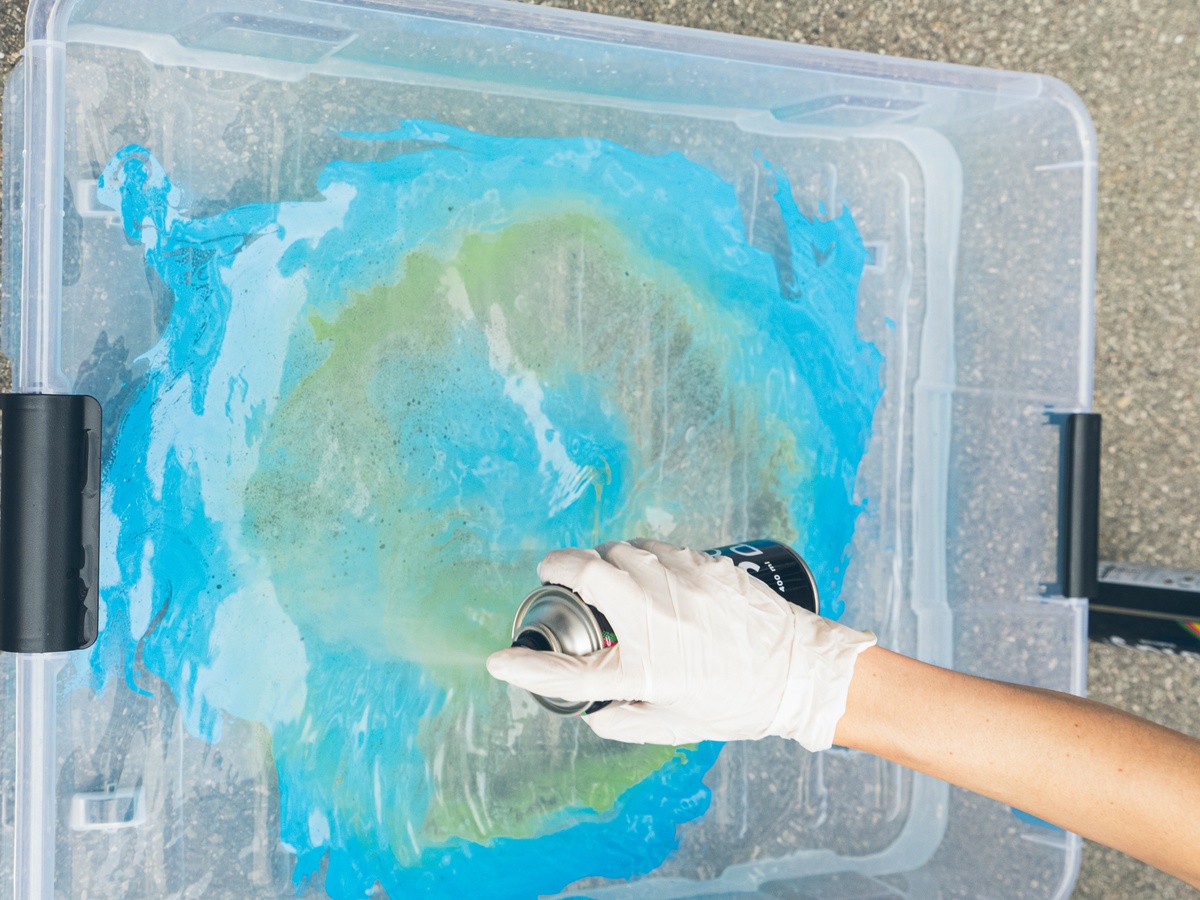 Step 4:
Grab your grill and dip it sloooowly into the paint. If you go too fast the paint won't stick properly and you'll end up with a blotchy finish. 
Once the grill is fully submerged in water, move any leftover paint to the side with your hands so that it doesn't pick up more paint on the way out. Pull the grill out and take in the full glory of your masterpiece. 
Pro tip
-
tie some string between the holes in the metal flaps (where the screws go) on each side of the grill to get better grip and stability when dipping. We recommend dripping the grill "face down" to get the most even coverage.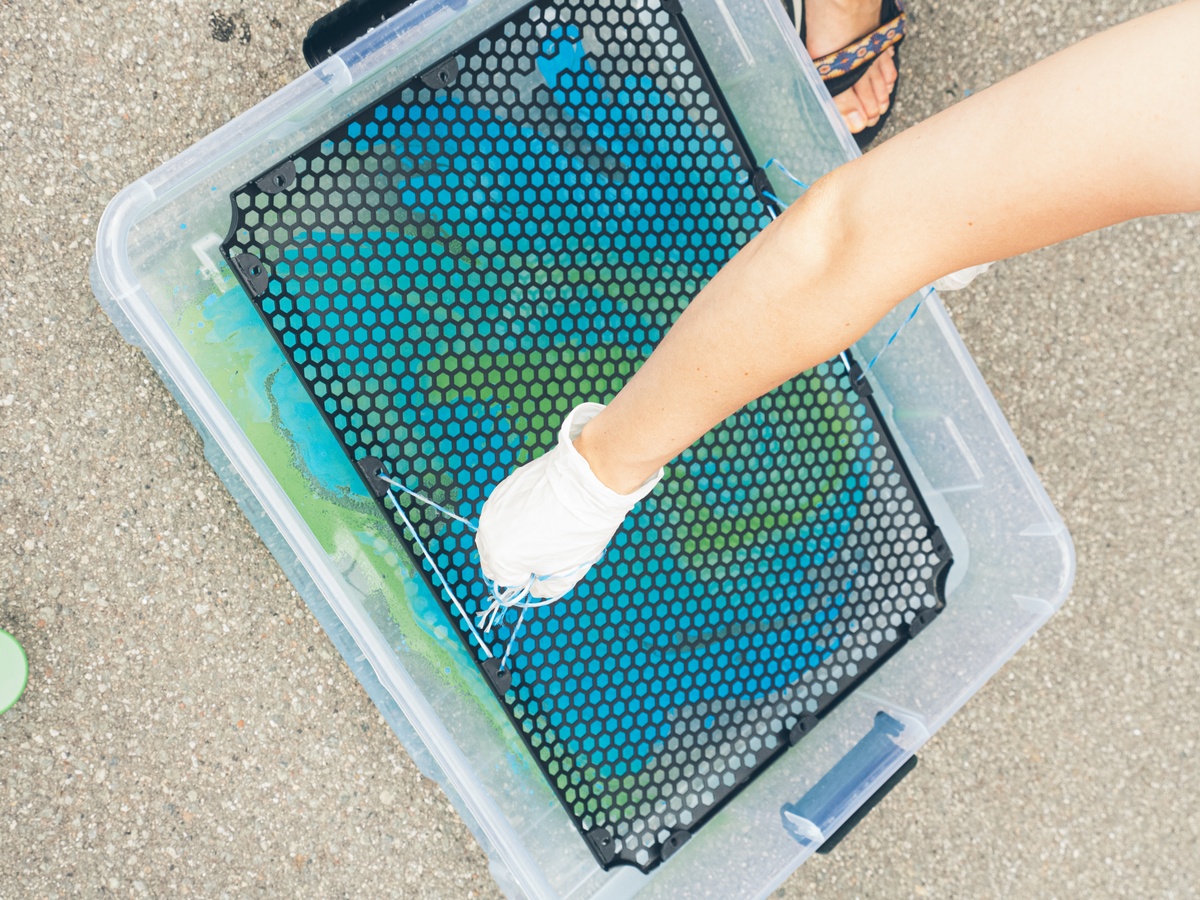 Step 5:
Let the grill dry, remove any masking tape, reattach it to the speaker, and BOOM - you just got yourself a brand new speaker.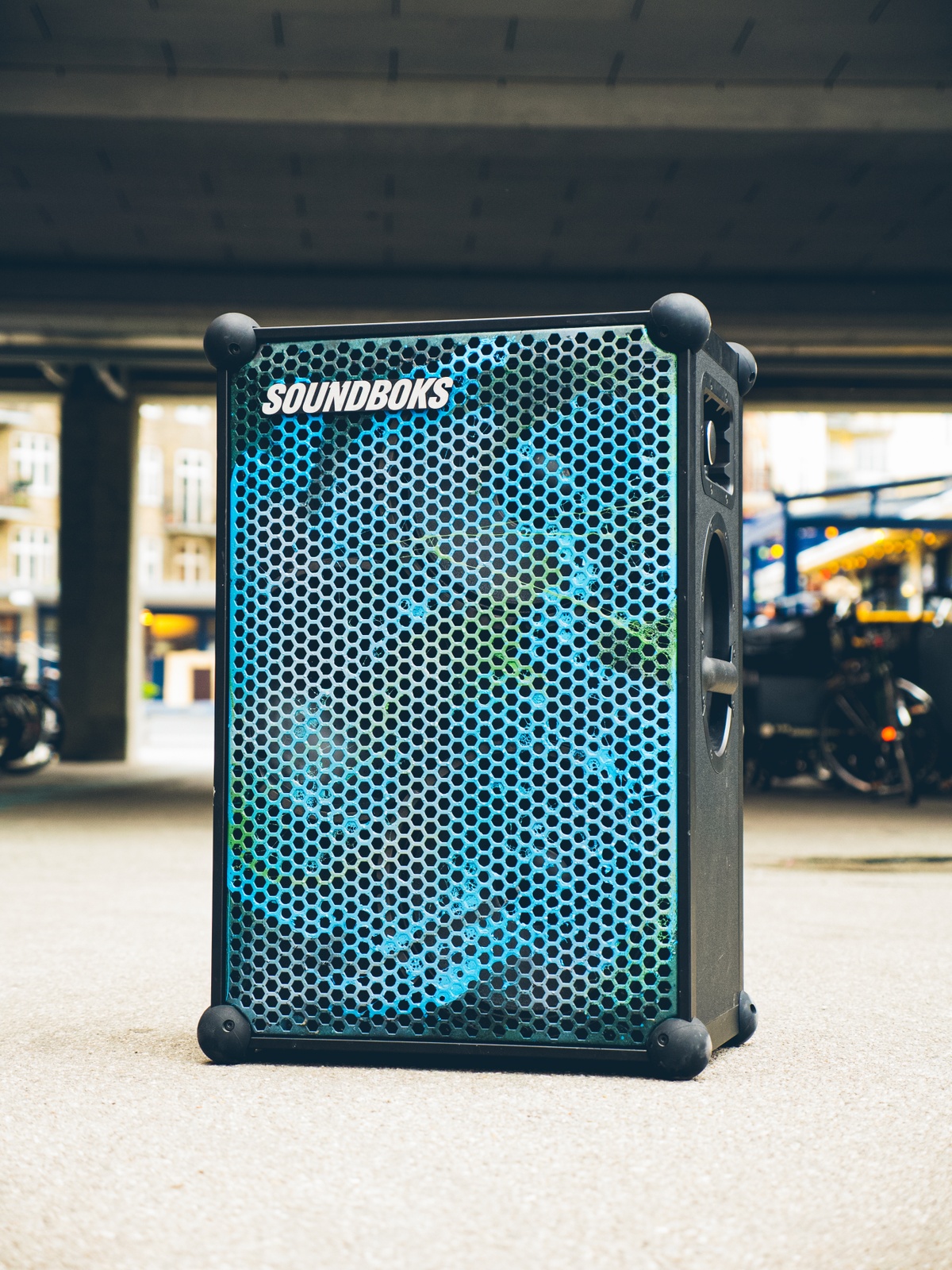 PS. If you have something else you want to hydro dip or if you just want to give your grill another go, you can use the same water. Grab a paper towel to remove any excess paint from the bucket and start the process over. 
When it comes to hydro dipping, no two results will ever be the same, which is a large part of its appeal. We are super excited to see what you come up with - feel free to tag @SOUNDBOKS on Instagram so we can share the awesomeness of your creations. 
Are you looking for other ways of making your SOUNDBOKS your own? Check out our articles on
installing LED lights
,
painting
, and
foiling
.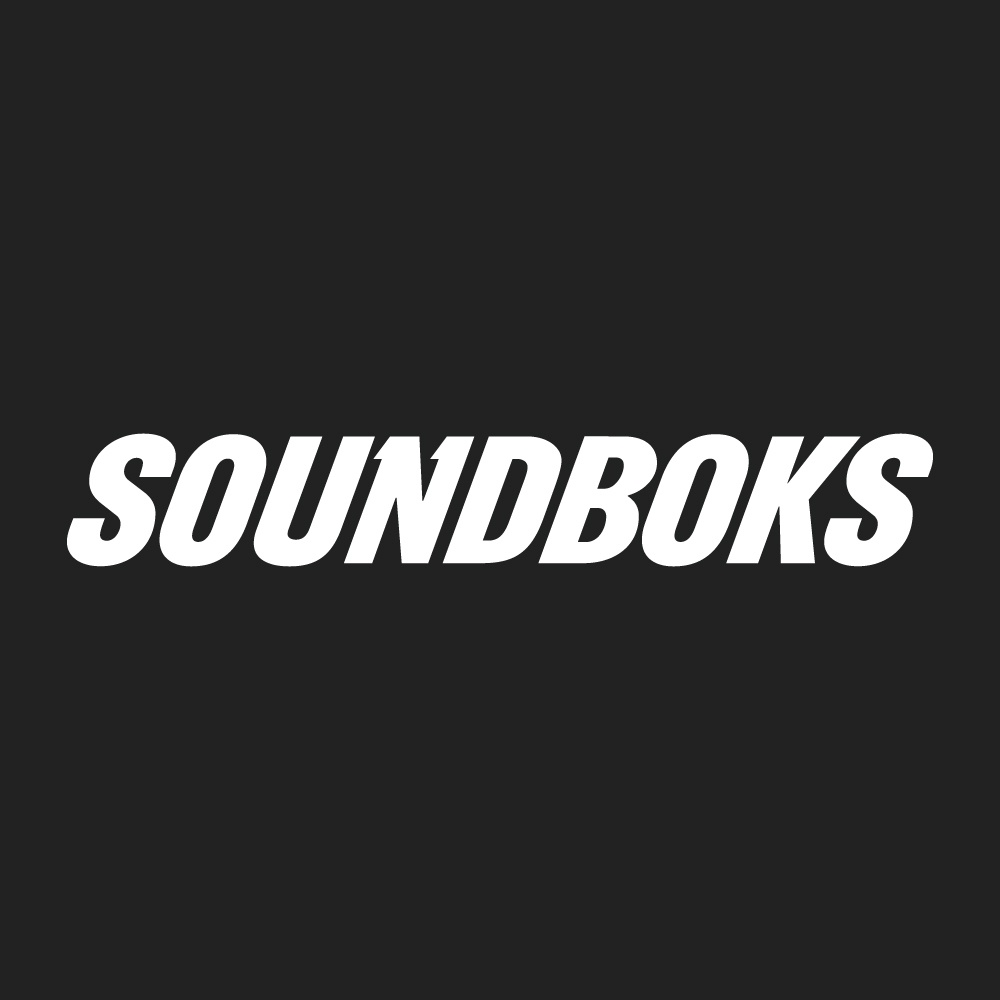 article.authorProfile.title
SOUNDBOKS is the world's first and only Bluetooth Performance Speaker. Beautifully loud, wirelessly pairable, amazingly durable, surprisingly lightweight and the only wireless speaker with a swappable battery.
article.relatedPosts.title.morePostsIn
global.productCategory.title