SOUNDBOKS APP - CUSTOM EQ MODES
article.subHeader SOUNDBOKS - Not the speaker itself, but the people behind it.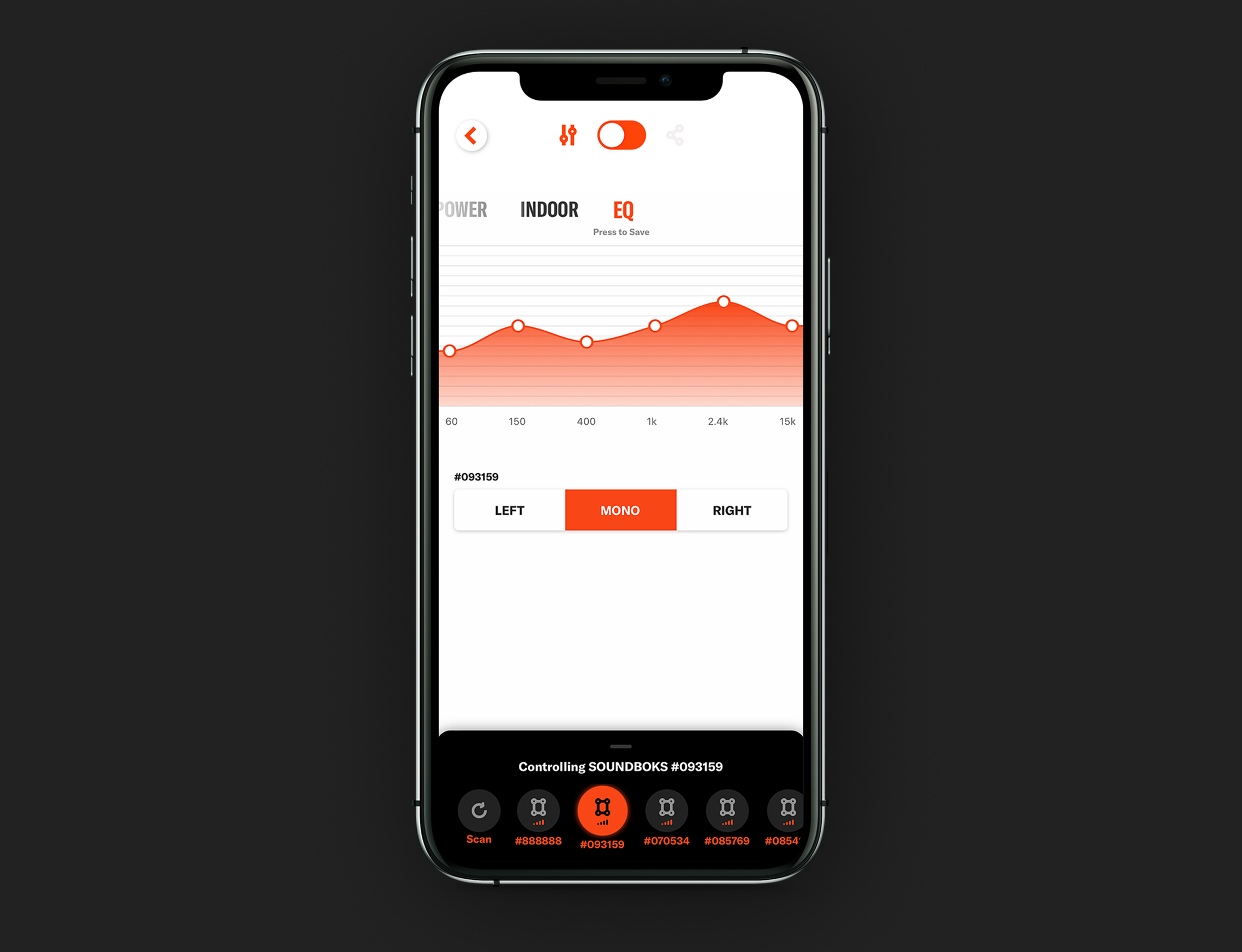 As some of you might know, in preparation for the first SOUNDBOKS App update in 2020, we spent a lot of time perfecting the three preset EQ modes: 
Power:
Also known as the "Default Sound", powerful with good battery life (5h)
Bass+:
For bass lovers, slightly less battery life (3h)
Indoor:
Smooth and relaxed for indoor use with great battery life (7h)
Each profile was created with a specific purpose in mind to help you get the very best sound out of your
SOUNDBOKS (Gen. 3)
, formerly the New SOUNDBOKS. When we started looking at the second update (which launched December 15th, 2020) we had had a lot of feedback from the community asking for more control over their sound modes. The solution? Custom EQ modes. 
Before we dive a little deeper, let's take a quick step back and explain the basics. Equalization is the process of adjusting the balance between different frequency components of an audio signal. Depending on what you are listening to, you can make it sound better by boosting (raising) or cutting (lowering) certain frequencies. 
The SOUNDBOKS Custom EQ is a six-band EQ with a frequency range from 60Hz to 15000Hz. With the help of the app, you can tweak these bands in order to change the frequency response of selected sounds, such as vocals, bass, or instruments in any given audio track. 
Got all that? Then let's move on to the fun part - how to use the custom EQ modes to create the ultimate listening experience. 
There are a lot of factors that come into play and that can affect the sound of the music you are listening to. The size of the room your speaker is in, the furniture that surrounds it, the way the speaker is positioned in the room, what genre of music you choose - all of these factors impact the sound that you hear. 
With the preset EQ modes, you might feel that Power mode is perfect for one genre, but that Indoor is just right for another. Or you might feel like the bass in Power or Bass+ is a little overwhelming in a small room, but at the same time, you wish that Indoor would have more treble. It might just be that none of the preset modes is hitting that sweet spot you were hoping for. That's where the custom EQ modes come into play. You can set up a variety of EQ modes specifically adapted to certain songs, albums, artists, genres, or playlists. Whatever works for you. All you need to do is set it up in the app, give it a name, and save it. That means that the next time you want your sound to be just so, all you need to do is find the fitting custom EQ and let the wondrous listening begin.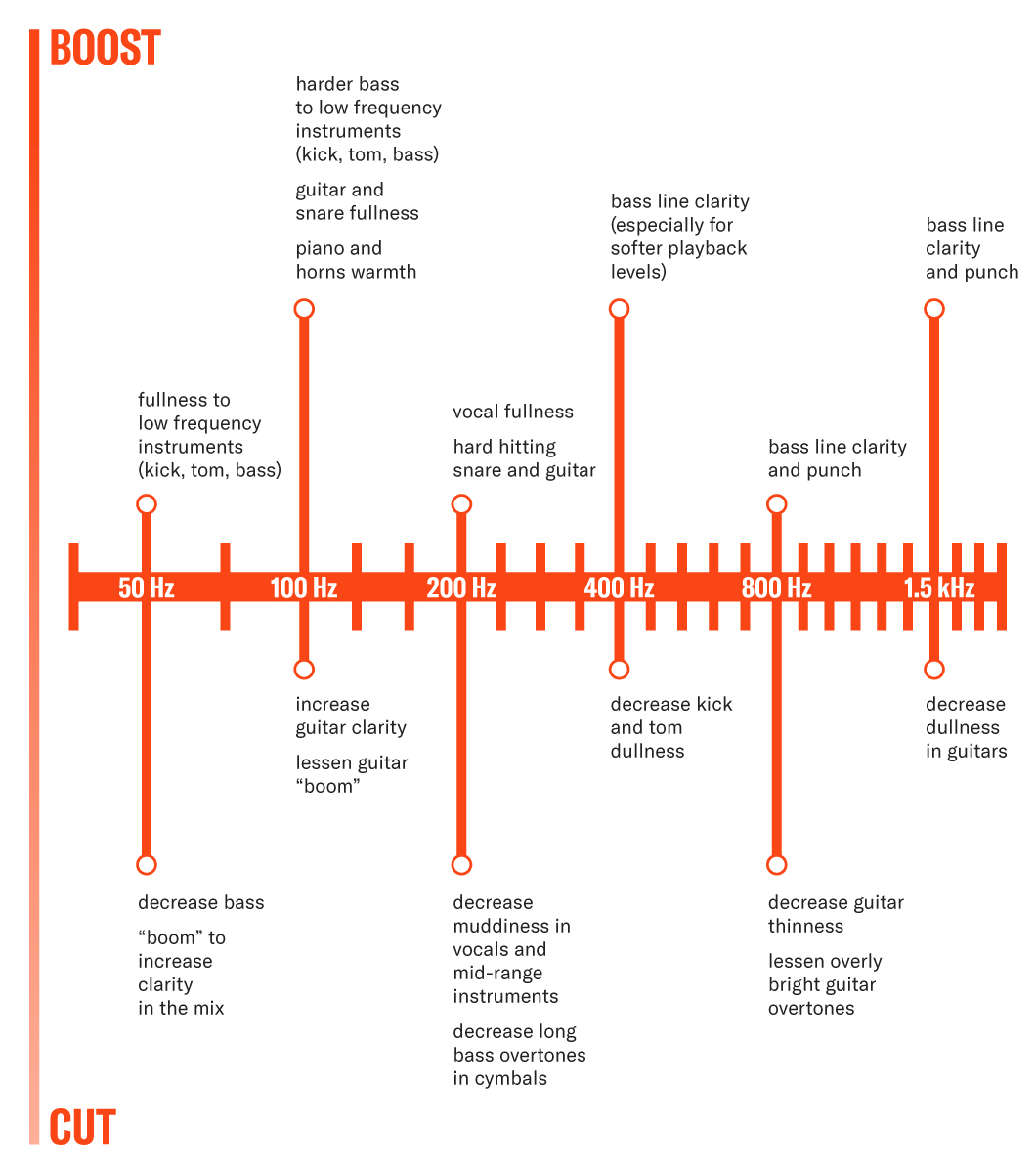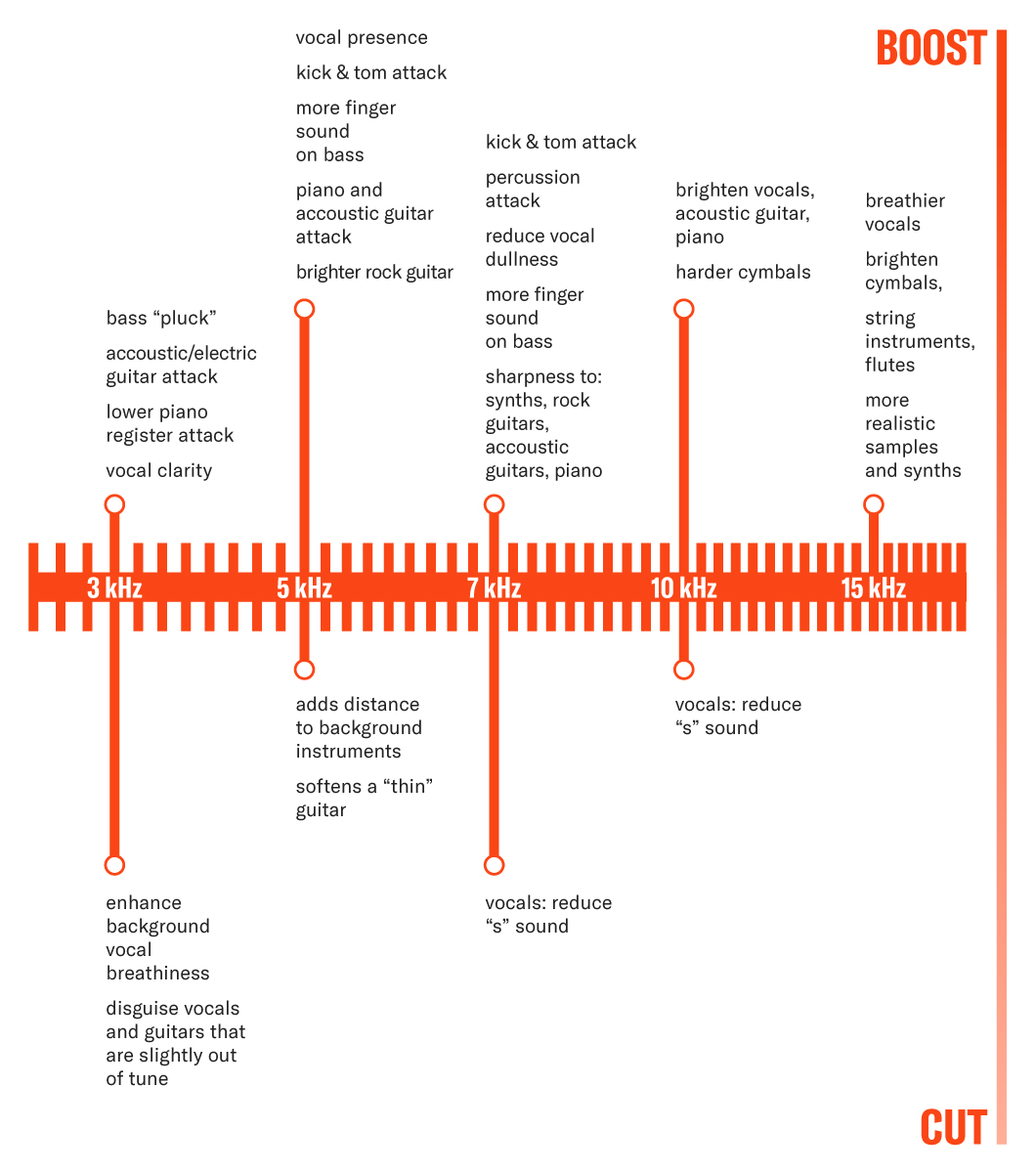 "The coolest part of the custom EQ is that you can create a bunch of profiles and nickname them - "all bass," "treble piercer" or "all in baby." You can change the custom profile EQ at any given time which is a nice touch."
- Austin Quon, SOUNDBOKS Community United States
When it comes to EQ, it's a very personal matter. Some people like heavy bass while others enjoy hearing vocals stronger than instruments. Maybe the electric guitar is too sharp in a certain song and you want to turn it down, or the percussion isn't strong enough, and you want to boost that specific frequency. All of these "issues" can be solved with the help of tweaking and adapting the frequency bands right there in the SOUNDBOKS App. 
A couple of things to think about:
So the next time you feel like your sound needs a little boost, hop on the app and give the custom EQ feature a try. If you don't have a lot of experience playing around with frequencies, this could be a great way to learn. 
Have you been playing around with the custom EQ modes? We'd love to hear what you think. Reach out to us at
Volume@SOUNDBOKS.com
and share your experience.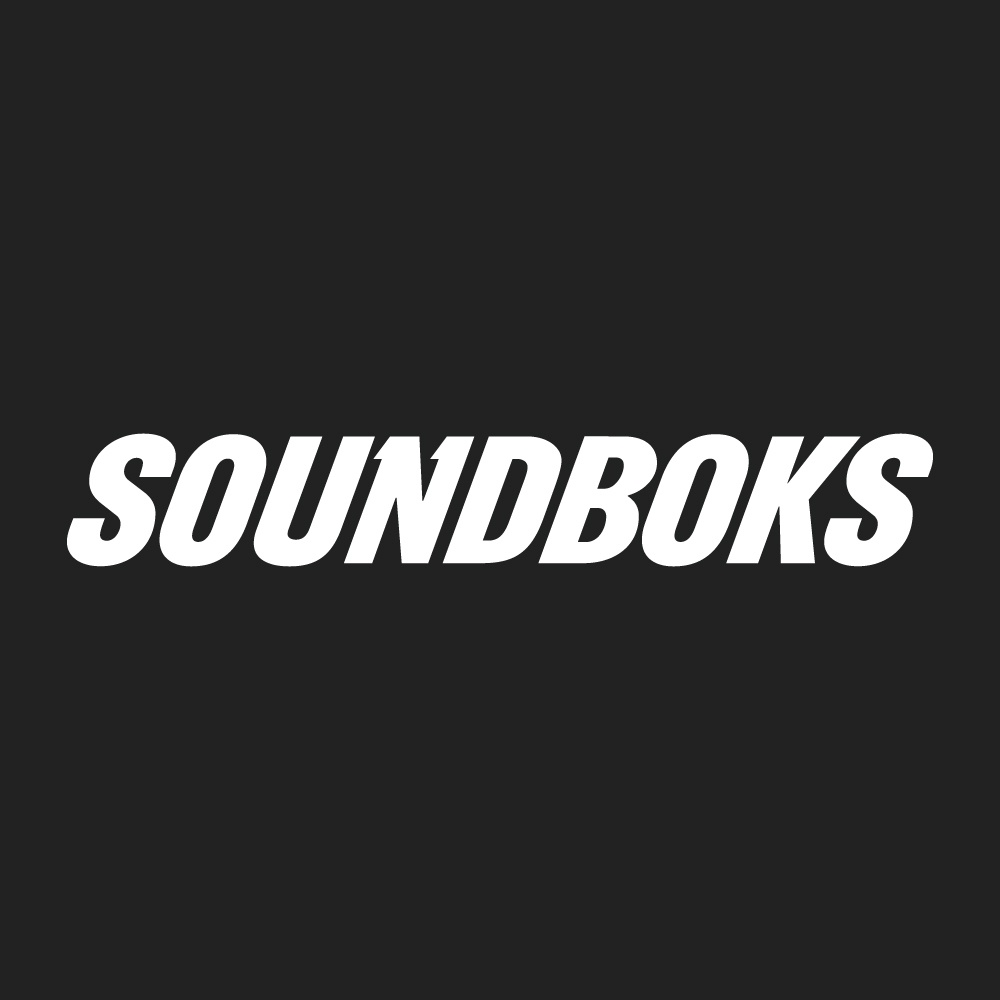 article.authorProfile.title
SOUNDBOKS is the world's first and only Bluetooth Performance Speaker. Beautifully loud, wirelessly pairable, amazingly durable, surprisingly lightweight and the only wireless speaker with a swappable battery.
article.relatedPosts.title.morePostsIn
global.productCategory.title