Community Member of the Month | June
article.subHeader SOUNDBOKS, starring Fritz Grobien -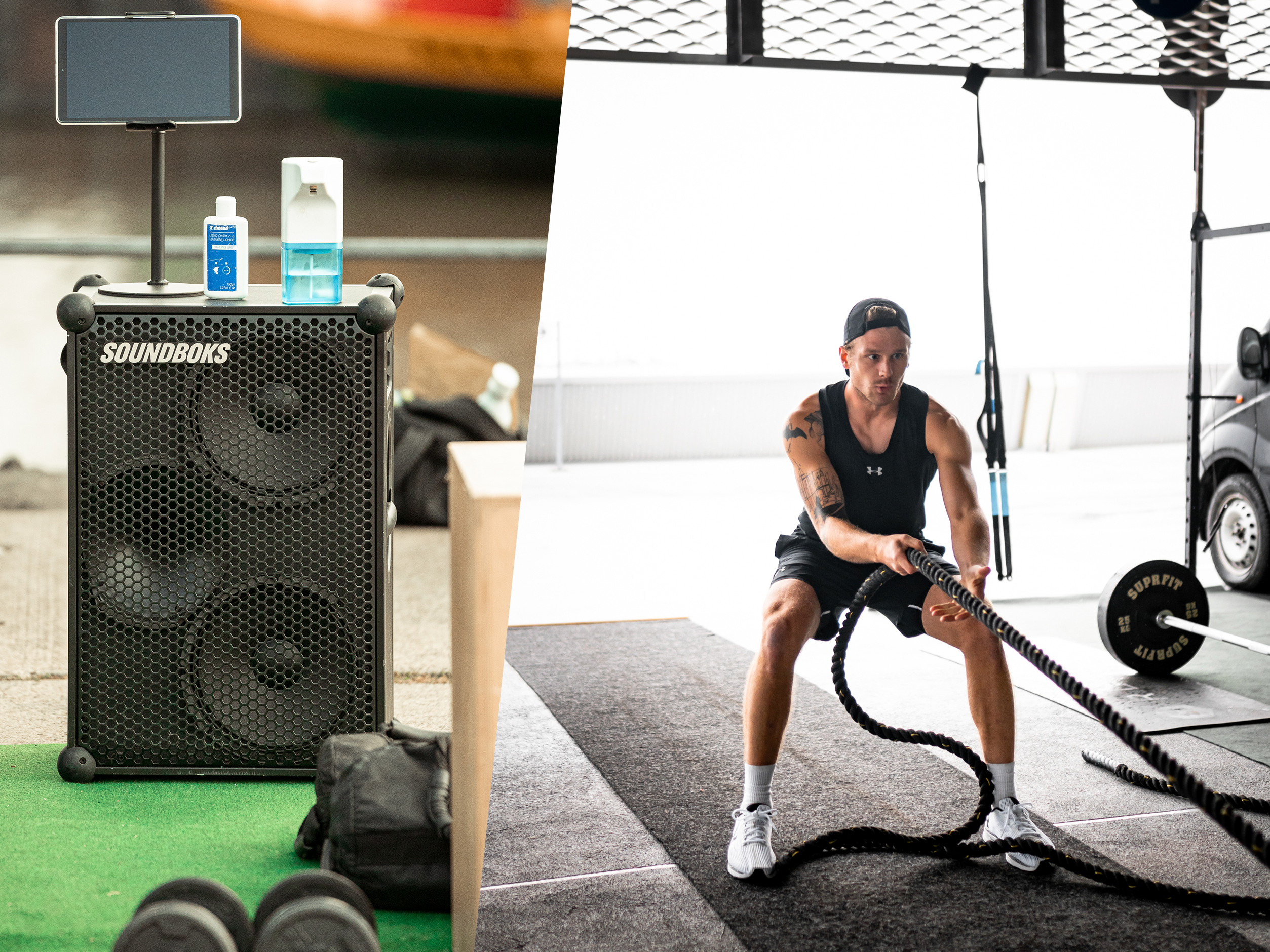 There would be no SOUNDBOKS if it weren't for the awesome community that guides and motivates us in everything we do. To in some small way say THANK YOU to all of you out there who have supported us over the years, we are going to be featuring one SOUNDBOKS Community Member each month. We want to showcase people who are doing something out of the ordinary with their speaker, in their community, or even just in general. 
For this month's edition, we checked in with Fritz Grobien. One of our German community members who decided to take the challenges of lockdown and limited access to gyms and sports facilities into his own hands. Buckle up folks, this is a good one. 
"In March 2020 when lockdown hit, I found myself in a position where I really didn't want to be. My job mainly had me traveling around to various events across Germany and a countrywide lockdown meant there wasn't really anything for me to do. And that's not good for me - I learned that the hard way a few years ago. At that time, I was unemployed and lacking both structure and motivation which led to a breakdown. I had been battling with depression for over 10 years and everything just became too much. Knowing far too well that if I wasn't careful I could end up in the same situation again, I knew I needed to take action. 
Moving my body, working out in one way or another has always been a big help for my mental health. We were super lucky with the weather in the spring of 2020, so I decided to pack up some workout equipment I had lying around and drive to different locations in Bremen and work out. I went out pretty much every day and it wasn't long before friends of mine started to join. As the crew grew, I started buying more and more equipment, and soon I was thinking to myself if this wasn't something I could do on a bigger scale. 
So I set up an Instagram account for my
"Underground Gym"
, @ugd_gym
, and decided to raffle off spots to train with me outside for a weekend in Hamburg. The people who won the spots were super stoked on the concept and it kickstarted a bit of a chain reaction. So I decided to do a second weekend. From just those two weekends I managed to raise 500€ that I donated to a women's shelter in Hamburg. Due to Covid donations across Germany had fallen by 60% and domestic violence had increased by 20% - so I thought what better way to spend the money that I had collected. 
From there the whole thing just kind of took on a life of its own. I bought a van that I rebuilt to fit all of the workout equipment and started auctioning off more and more slots for Hamburg, Bremen and a few in Berlin. The slots were getting booked out faster and faster and the community started growing. People were just so happy to have a place to go to work out and to let off some steam because let's face it, we were all in a new, very strange, and unfamiliar situation. 
This was around the same time that I came in contact with SOUNDBOKS - the perfect addition to my setup. Music is such a massive motivator when it comes to sports, and there is no better speaker on the market to have as your workout buddy. Awesome sound quality and it can double as a piece of workout equipment - what more could you possibly want? It just creates a whole new feeling when you are working out in a group. One of the best parts for me was that I only needed to charge the speaker every 3-4 days, even though I was using it for up to 10 hours a day. Sure we got a couple of complaints because the music was too loud, but that's all part of the fun right? And let me tell you, I've definitely used the SOUNDBOKS for a couple of impromptu dance parties and to elevate the mood at any given time. 
During the summer months, I was able to collect around 1000 € each month. By September my Instagram had grown from 100 to 1700 followers and a whole week's worth of slots was getting booked out in under 5 minutes. I was offering workouts 7 days a week from 6:45 in the morning until 10 o'clock at night. At that point, I had started taking in anywhere between 1700 € and 4700 € that I donated to a variety of charities including
Kinder Hospiz Sternbrücke
,
Sea Watch
,
Dunkelziffer
,
Weisser Ring.
I took help from my Instagram community to find new ideas for places to make donations; sometimes just asking people to mention places they thought could use the support, other times letting the community decide where the money should go. 
I kept the Underground Gym going until January when it started getting really cold outside and I noticed that I was starting to get a little bit burnt out. I needed to take a hiatus to recharge my batteries and in the meantime, I have rented a spot in an old workshop where I have set up a small gym. We have a pool of about 40 people who come and work out together throughout the week. It's a great alternative for colder days and a simple way to keep motivation high. With lockdown restrictions still in full force across Germany, we make sure to stick to the rules and only use the gym 2-3 people at a time. But just having the option of going somewhere to do a quick workout is a big help. 
With temperatures rising and vaccinations rolling out in large numbers, I look forward to getting the Underground Gym back on the road really soon and motivating people to move and to become part of the community."
What an awesome initiative! We cannot wait to see what happens when Fritz gets back out on the road this summer. If you want to follow along with his adventures check out either his personal Instagram
@
fritz.jr
or the Underground Gym @ugd_gym. 
Have you been doing something special with your SOUNDBOKS? We are always looking for cool stories to share and we would love to hear from you. Shoot us an email at
Volume@SOUNDBOKS.com
any time.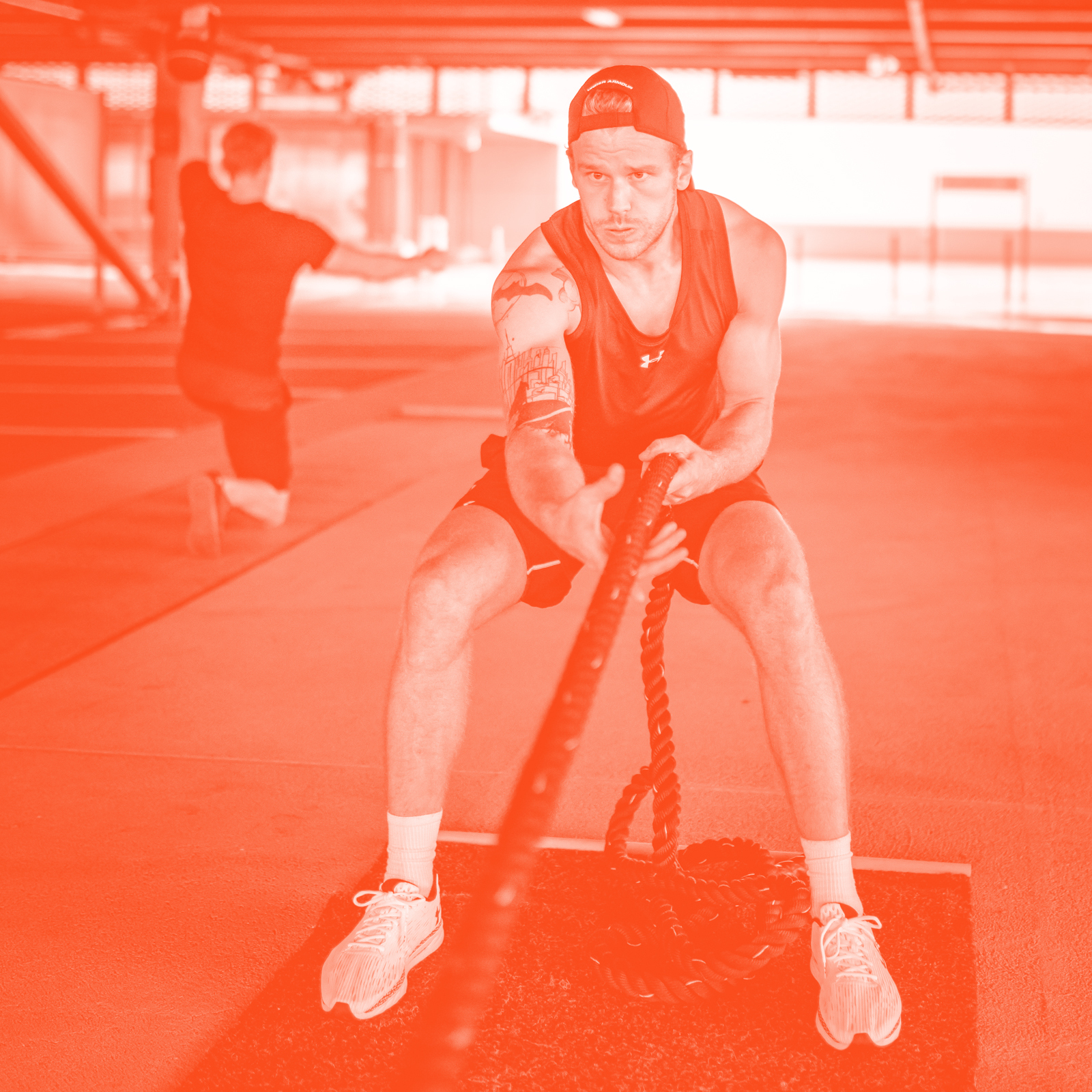 article.authorProfile.title
Fritz Grobien is 31 years old, from Bremen, Germany and is based in Hamburg. A massive Batman fan, he has spent the better part of the last year building a community around training and coping with drastic changes in daily life due to Covid. Even though he describes himself as a rather shy guy, Fritz is not one to run away from adventures or trying out new things.
article.relatedPosts.title.morePostsIn
global.lifestyleCategory.title