Community Member of the Month | January
article.subHeader SOUNDBOKS starring Gilad - DJ and Entrepreneur
There would be no SOUNDBOKS if it weren't for the awesome community that guides and motivates us in everything we do. To in some small way say THANK YOU to all of you out there who have supported us over the years, we are going to be featuring one SOUNDBOKS Community Member each month. We want to showcase people who are doing something out of the ordinary with their speaker, in their community, or even just in general. To kick off the new year, we have checked in with Gilad Shamri, from Tel Aviv, Israel. 
Gilad is the founder and CEO of
Growth Artists
, a San Francisco-based startup consulting agency by day, and a DJ and founder of the Love Cartel by night. With the help of two
SOUNDBOKS (Gen. 3)
, formerly The New SOUNDBOKS, he and his crew spread joy and music across the world, all the while raising money for a wide variety of charitable causes. Here's his story: 
"Music has been a part of my life since I can remember - it's my passion and it's what has helped make me into the person I am today. I spent a lot of years DJing across nightclubs in Tel Aviv until I began suffering from tinnitus. Before long I realized that I was starting to lose my hearing from too many years of hours upon hours of blasting tunes in confined spaces. On the advice of my doctor, I decided to shift focus, and when I did play it would only be outdoors and at a slightly lower volume. 
So five years ago, my partner and I decided to leave Israel and move to San Francisco to pursue a new direction. I worked hard on building a career helping Y Combinator startups grow and enjoying the occasional burning man fundraiser party in the city. I stumbled across a post from SOUNDBOKS on a YC forum and after digging a little deeper I instantly fell in love with their mission. 
In Israel, pre-Covid, you would have at least 6 raves going on simultaneously every weekend and I absolutely loved it. A lot of the time I just wanted to be spontaneous, grab a couple of dozen people and take a speaker to the beach, and set up a party. But there was always a technological barrier there, trying to get electricity to remote locations and moving heavy equipment around. Somehow, it was never as carefree and spontaneous as I had hope. But with a SOUNDBOKS, I would all of a sudden be able to arrange spontaneous parties wherever and whenever I wanted and I could easily control the volume. What could be better? 
Once my SOUNDBOKS (Gen. 3), formerly The New SOUNDBOKS, arrived, I pretty quickly decided to set up the "Love Cartel" -
an impact initiative that brings people together through music and raises funds for causes we believe in. The idea was to throw parties outdoors at cool locations and to simultaneously raise money. Sadly, pretty quickly we were hit heavily with Covid-19 in the US and we had to rethink our strategy. We decided to try and grow our fan base by throwing "Zoom from my roof" parties which were a huge success. 
When restrictions lifted a little we were able to head out into the world and throw some social distancing parties. We even got the opportunity to DJ at the Biden victory party here in San Francisco, which was completely insane. 
When we threw a Halloween party on Valencia St. in the Mission district I met Caleb - another devoted SOUNDBOKS community member who had strapped his speaker to his bike. It was like magic. With the simple click of a button, he synced his speaker to mine and all of sudden we had twice the power. For me, it was the ultimate moment showing how the power of community can be strengthened by technology. 
To help us reach more people and spread joy in the community, we came up with the idea of using Facebook Live to stream our parties. We also decided to use the streams as a way to raise money for various charities such as Naacp Legal Defense & Education Fund Inc and Alzheimer research and planting trees. The most recent and probably most spectacular stream was from our New Year's Eve party at Cathedral Rock in Sedona, Arizona with the most beautiful views I've ever experienced. It was the perfect way to round off 2020 and to look forward to 2021. 
A couple of weeks ago we were lucky enough
to be gifted a 1963 popup tent trailer by two gracious souls out in Santa Rosa. With the help of the crew, we modified it to create a mobile DJ stage trailer.
To deck it out further and make sure we could get some real stereo sound going, we decided to buy a second
SOUNDBOKS (Gen. 3)
, formerly The New SOUNDBOKS. Thanks to this amazing gift, the future of the Love Cartel has become crystal clear. We plan to buy another 2 SOUNDBOKS (Gen. 3), formerly The New SOUNDBOKS, for the trailer so that we can use one as a subwoofer. Then we want to head out on a coast-to-coast road trip throwing parties and fundraisers to help support local communities along the way. We hope to bring people together to just enjoy life and some beautiful music."
Sounds pretty great to us! Follow along with the Love Cartel and their adventures on
Facebook
- we know we will. Keep your eyes peeled, maybe they will be dropping by a town near you in the not too distant future. 
Have you been doing something out of the ordinary with your SOUNDBOKS lately? We would love to hear about it. Reach out to us on
Volume@SOUNDBOKS.com
and maybe you will be the next Community Member of the Month that we feature.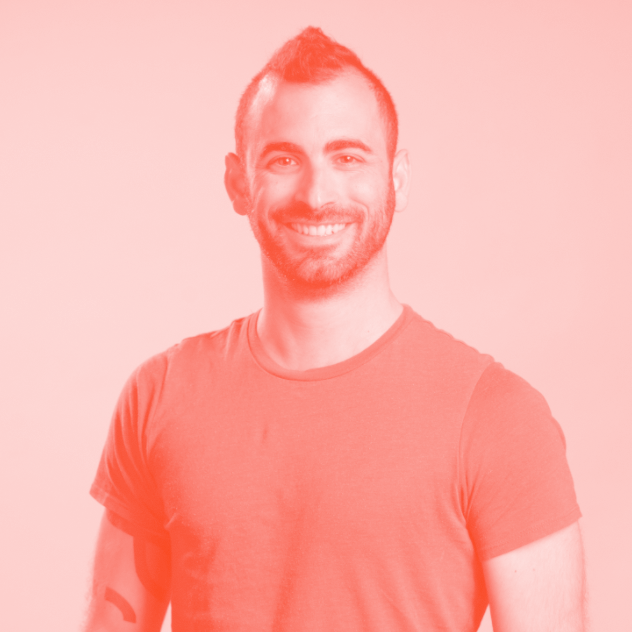 article.authorProfile.title
Gilad is the founder and CEO of Growth Artists, a San Francisco based startup consulting agency. But on the side, he spends all of the time he can find DJing and working with the Love Cartel. With the help of two SOUNDBOKS, he and his crew spread joy and music across the world, all the while raising money for a wide variety of charitable causes.
article.relatedPosts.title.morePostsIn
global.lifestyleCategory.title