Community Member of the Month | Dec.
article.subHeader SOUNDBOKS, starring Colton - freeride skier and freestyle cliff jumper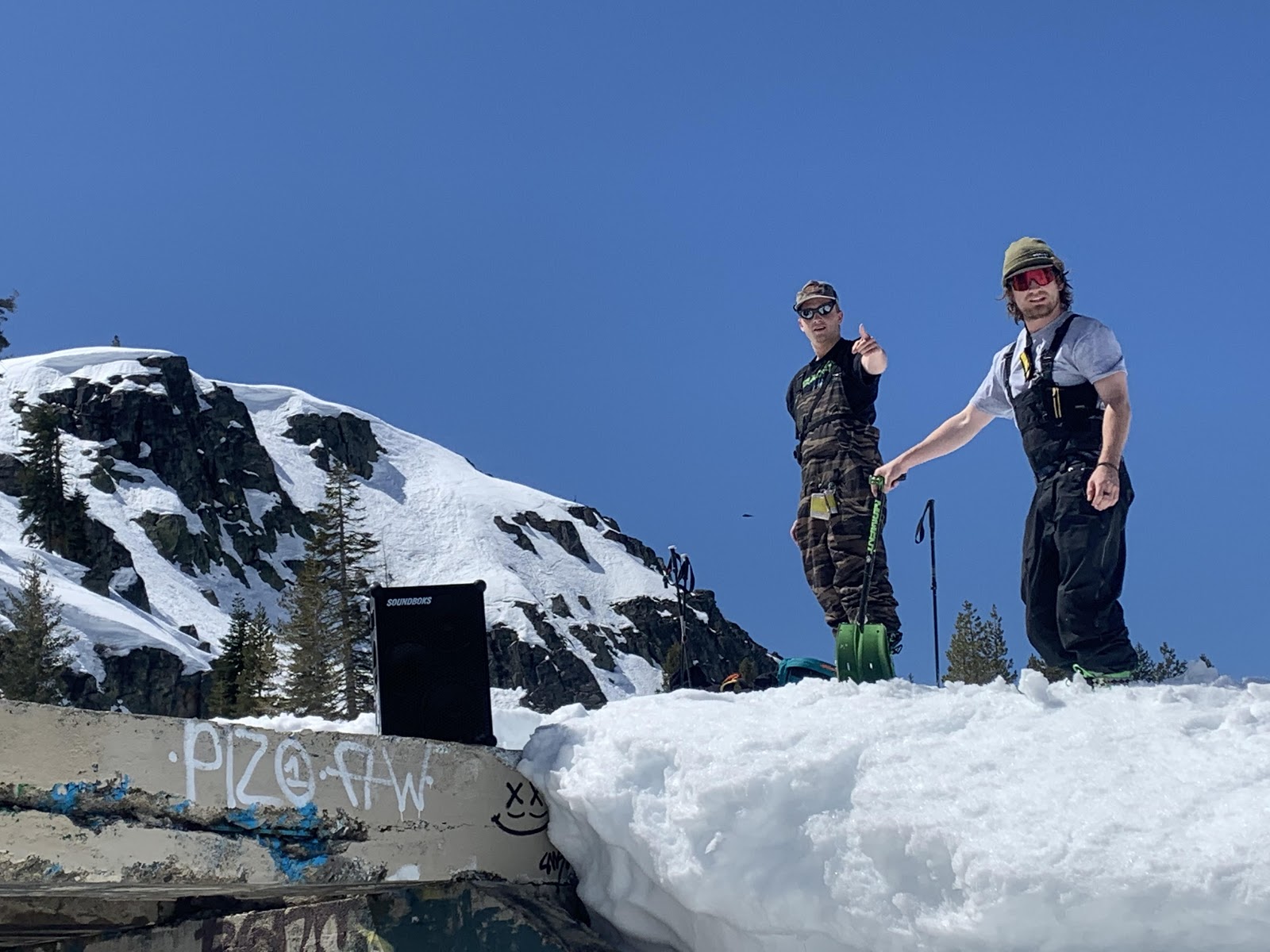 There would be no SOUNDBOKS if it weren't for the awesome community that guides and motivates us in everything we do. To in some small way say THANK YOU to all of you out there who have supported us over the years, we are going to be featuring one SOUNDBOKS Community Member each month. We want to showcase people who are doing something out of the ordinary with their speaker, in their community, or even just in general. 
Colton Shaff is a freeride skier and freestyle cliff jumper from Reno, Nevada, who has taken his
SOUNDBOKS (Gen.3)
, formerly The New SOUNDBOKS on over 2000 miles of adventures across the world. We checked in with him to find out a little bit more about him, his dogs, and his radical travels. 
"I won my SOUNDBOKS (Gen.3), formerly The New SOUNDBOKS, when I got 1
st
place in a 65ft freestyle cliff jumping competition during the 2019 Washington Cliff Cruise. I've always been a lover of obnoxiously loud music, but I hadn't been able to take that passion with me up until that point. With the SOUNDBOKS came endless possibility and I started taking it with me wherever I went. 
I'm a lover of all things skiing and even though I am currently pursuing a Masters of Civil Engineering at the University of Washington, I'm working really hard to claim a spot on the Freeride World Tour. That means I'm traveling around the world to compete in the Freeride World Qualifier - and the better I perform, the better my chances are of making it onto the "real" tour. 
I have taken the SOUNDBOKS (Gen.3), formerly The New SOUNDBOKS, with me on tons of ski touring trips, a rafting tour down the Truckee River, towed it behind a snowmobile, and even lugged it with me on short backpacking expeditions. No matter where I take it, no matter how beaten up it has gotten - there has been zero loss of sound volume or quality. It really is indestructible and the perfect companion to make every adventure just that little bit more exciting. 
I seek out most of my trips together with friends (
Q, beef, jlee, t-squirrel, b-stin, a-stin, greasy-nate, swole-nol, jerry, con-wav, willie-mono, lotion, slamron, the twins, big mike, sheen, rodenbeast, and mase-chode
) by searching the internet for places that inspire us, places we really want to go, or places we have already been. But what makes every trip special is the possibility to bring my speaker and for us to blast out our favorite tunes in the middle of breathtaking scenery. For us to enjoy each other's company with the added bonus of impromptu dance parties. And for us to combine our passion for adventure and the outdoors with our love for obnoxiously loud music. The added bonus? We're not disturbing anyone. 
Music is the soundtrack by which I choose to live my life. No matter where you find me and my friends, you'll always see us bumping Lil B at full volume in bass boosted mode on my SOUNDBOKS (Gen. 3), formerly The New SOUNDBOKS.
My advice if you wanna take your SOUNDBOKS on fun adventures? Make sure the battery is fully charged, always bring a trash bag for water-related activities, and GET THE SOUNDBOKS BACKPACK! Then there is literally nothing that can stand in your way."
It certainly sounds as if Colton is making the very most out of his SOUNDBOKS. If you want to follow along on his adventures check out his
Instagram
. 
Have you taken your SOUNDBOKS on a crazy adventure? Shoot us an email at
Volume@SOUNDBOKS.com
and maybe your story will be the next to get featured on the blog.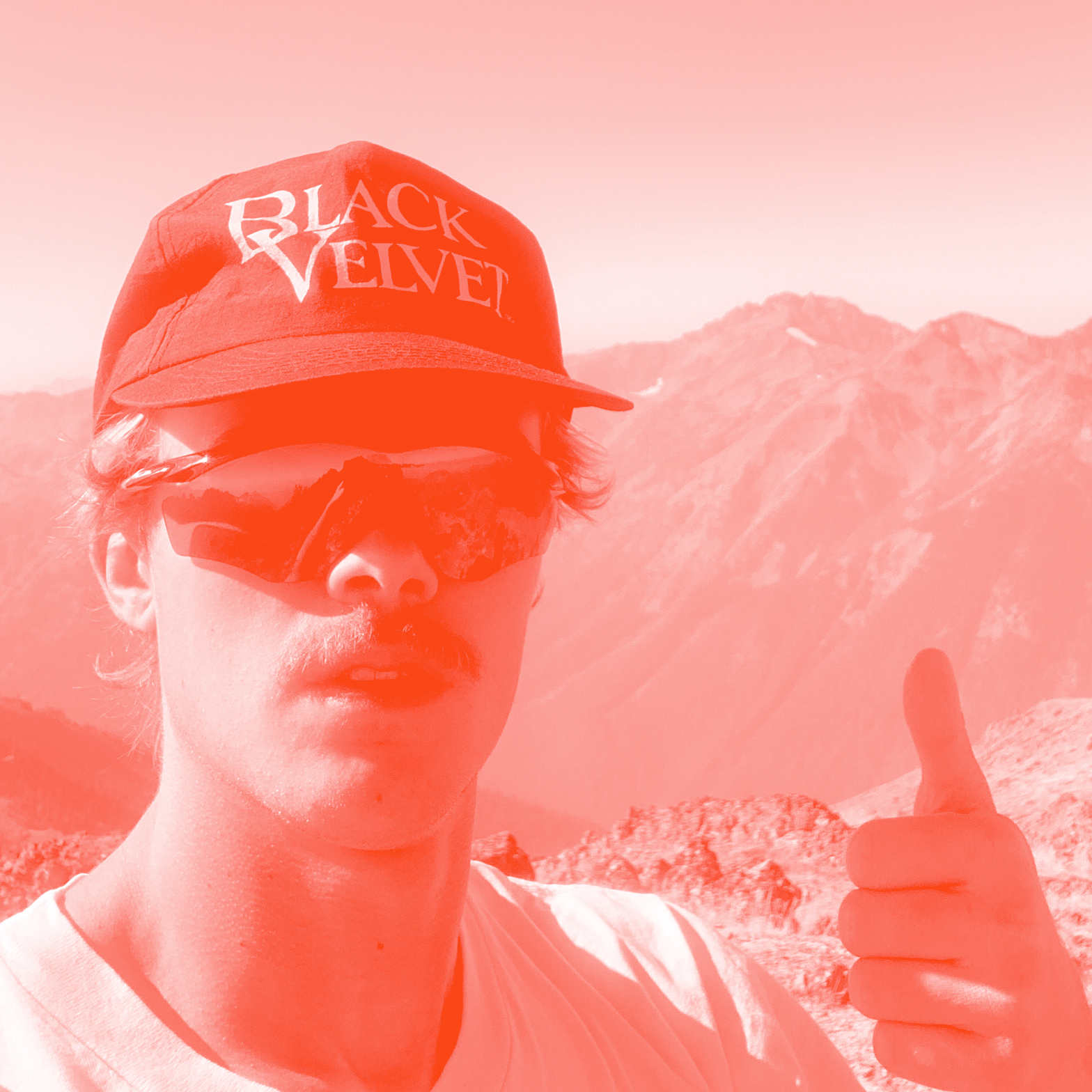 article.authorProfile.title
Colton Shaff is a freeride skier and freestyle cliff jumper from Reno, Nevada, who loves traveling the world with his SOUNDBOKS. From ski trips to cliff jumping and everything in between, Colton is always up for an adventure. And there is obnoxiously loud music is on the ticket, you'll have a tough time getting rid of him.
article.relatedPosts.title.morePostsIn
global.lifestyleCategory.title