Cleaning the SOUNDBOKS Bluetooth Speaker
article.subHeader SOUNDBOKS - Not the speaker itself, but the people behind it.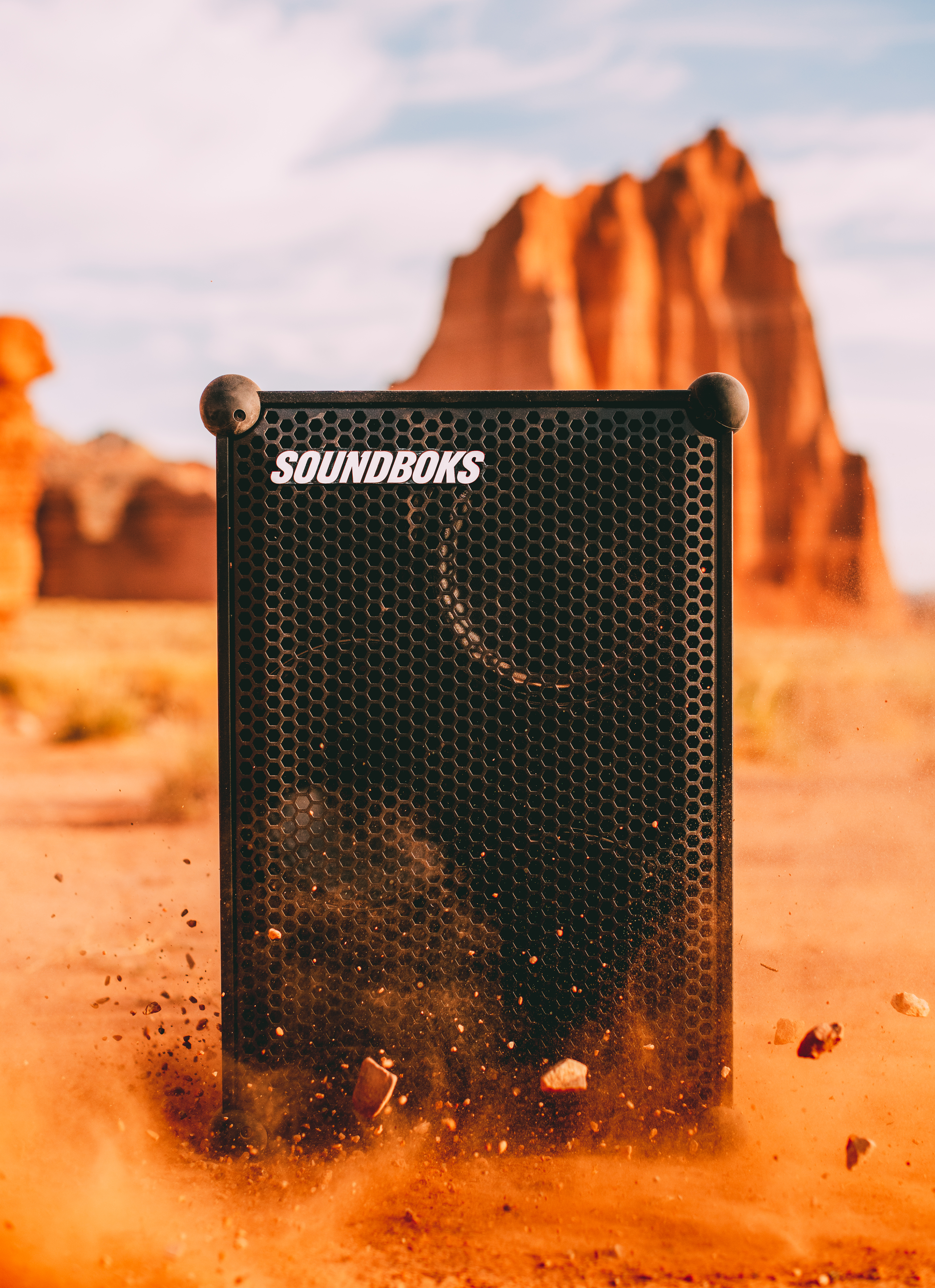 Whether you're rocking out in the desert or hosting a backyard BBQ, it's no doubt your Bluetooth speaker may need some TLC after a day of partying.
Don't worry. It's normal for dust, dirt and even sand to collect in your speaker—especially if it's a SOUNDBOKS. As long as you give it a good clean regularly, it'll always be ready to get down and dirty.
Even if your speaker is splashproof, we wouldn't recommend taking it outside and turning the hose on it. So we've written up some SOUNDBOKS-approved ways to clean your Bluetooth speaker. 
10 Easy Steps to Cleaning Your Bluetooth Speaker
Here are the steps to make your SOUNDBOKS speaker look fresh and clean:
     - Designated allen key for a SOUNDBOKS (Gen. 3)
     - Screwdriver for a SOUNDBOKS (Gen. 2) 
     - 
Compressed air duster for electronics
2. Turn Off Speaker/Unplug Battery
Make sure you turn off your SOUNDBOKS and remove the BATTERYBOKS from the speaker. 
For the SOUNDBOKS (Gen. 3), use the designated allen key to unscrew the grill (there are 14 screws in total, 4 on each side and 3 each on the top and bottom). Hold the grill in place while unscrewing the frame. 
For the SOUNDBOKS (Gen. 2) or SOUNDBOKS (Gen. 1), use a screwdriver to unscrew the grill. If you're using an electric screwdriver, be careful not to strip the screw or scratch the grill. When you lift the grill off, you should see a spacer under each screw—be sure to save those for re-mounting. 
4. Remove Logo
(optional)
If you really want to get into all the nooks and crannies, you can remove the logo, but this step is optional. Use the designated Allen key to unscrew the SOUNDBOKS (Gen. 3) logo from behind the grill and set it to the side. 
5. Blow Off Dirt and Dust
Now that you've removed the grill, you can blow off any dirt or dust sitting on the front of the speaker or in the cracks. When using a can of compressed air to remove dust, remember to hold the can completely level so that no chemicals spray onto the speaker. If you hold the can upside down or sideways, you will get chemicals on your SOUNDBOKS that could hurt the performance of the drivers.
Note:
Only use compressed air cans specifically designed for electronics
6. Wipe Away Loose Dust or Dirt
If you don't have a can of compressed air, that's okay. You can dust off your speaker with a clean makeup brush or a soft-bristle paint brush instead. Use one of the clean brushes to remove dirt or dust from any exposed part of the speaker. But be careful when dusting the speaker cones—they're sensitive! 
7. Clean with Damp Microfiber Cloth
Wet your first microfiber cloth and wring it out until it is only slightly wet. You don't want to use a saturated wet cloth or it could leave behind water marks or residue. After you've wrung it out, use the microfiber cloth to gently wipe down the entire speaker—including the front, the outside and even the speaker cones. 
Note:
Only apply enough pressure to the speaker cones to gently remove the dust or dirt
With your second (dry) microfiber cloth, remove any excess water on your speaker so no lint is left behind. If you don't have an extra microfiber cloth, you can let your speaker air dry, but using regular fabrics is not advised as it will leave behind lint.
That's right. It's time to break out the lint roller and use it on your grill. Peel off that first layer of the lint roller so you have fresh adhesive exposed and ready to roll. Use the lint roller on both sides of the grill, top to bottom and side to side. 
10. Use a Wet Wipe on the Grill 
If you have wet wipes specifically made to clean electronics, you can use them as well to clean your SOUNDBOKS grill. We recommend letting your grill air dry should you choose this option. 
There you have it. 10 quick steps to get your Bluetooth speaker back to 11. If you have any questions about how to clean your SOUNDBOKS, feel free to send us an email at
info@soundboks.com
.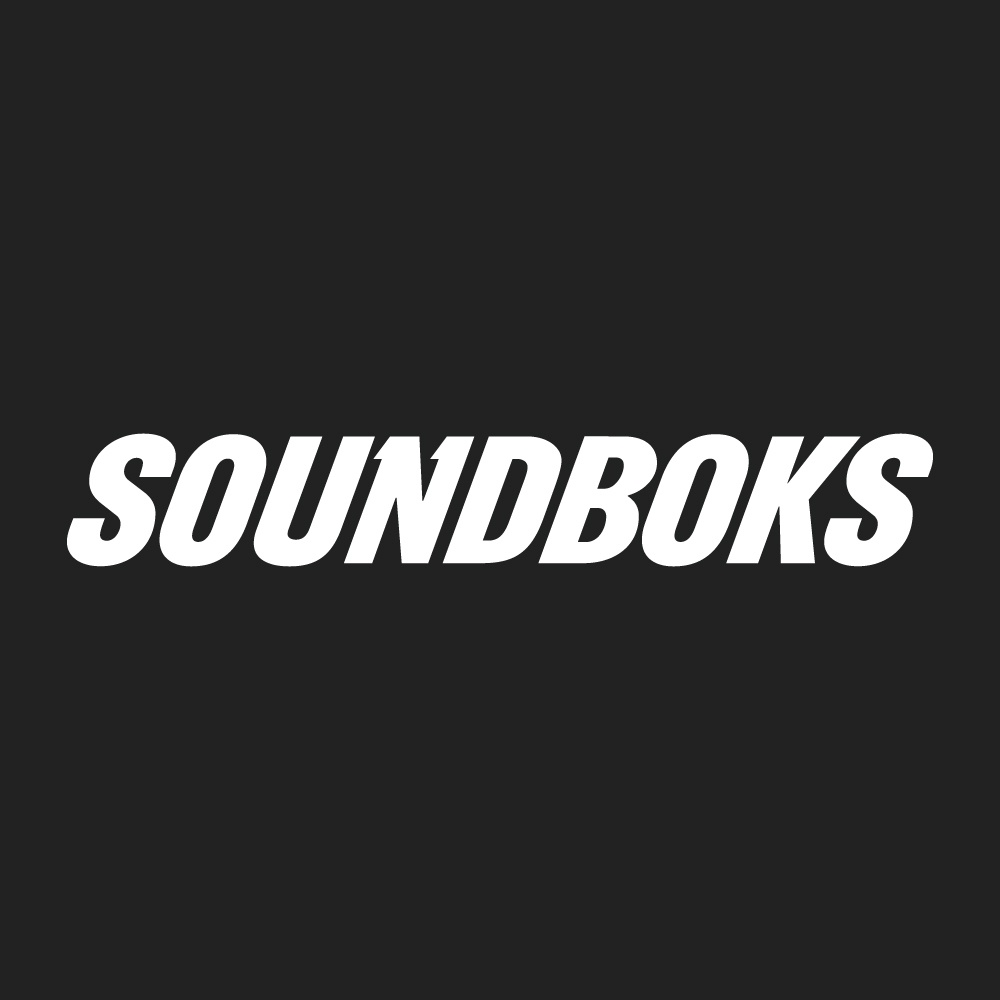 article.authorProfile.title
SOUNDBOKS is the world's first and only Bluetooth Performance Speaker. Beautifully loud, wirelessly pairable, amazingly durable, surprisingly lightweight and the only wireless speaker with a swappable battery.
article.relatedPosts.title.morePostsIn
global.productCategory.title