Catch the Beat Show
article.subHeader SOUNDBOKS - Not the speaker itself, but the people behind it.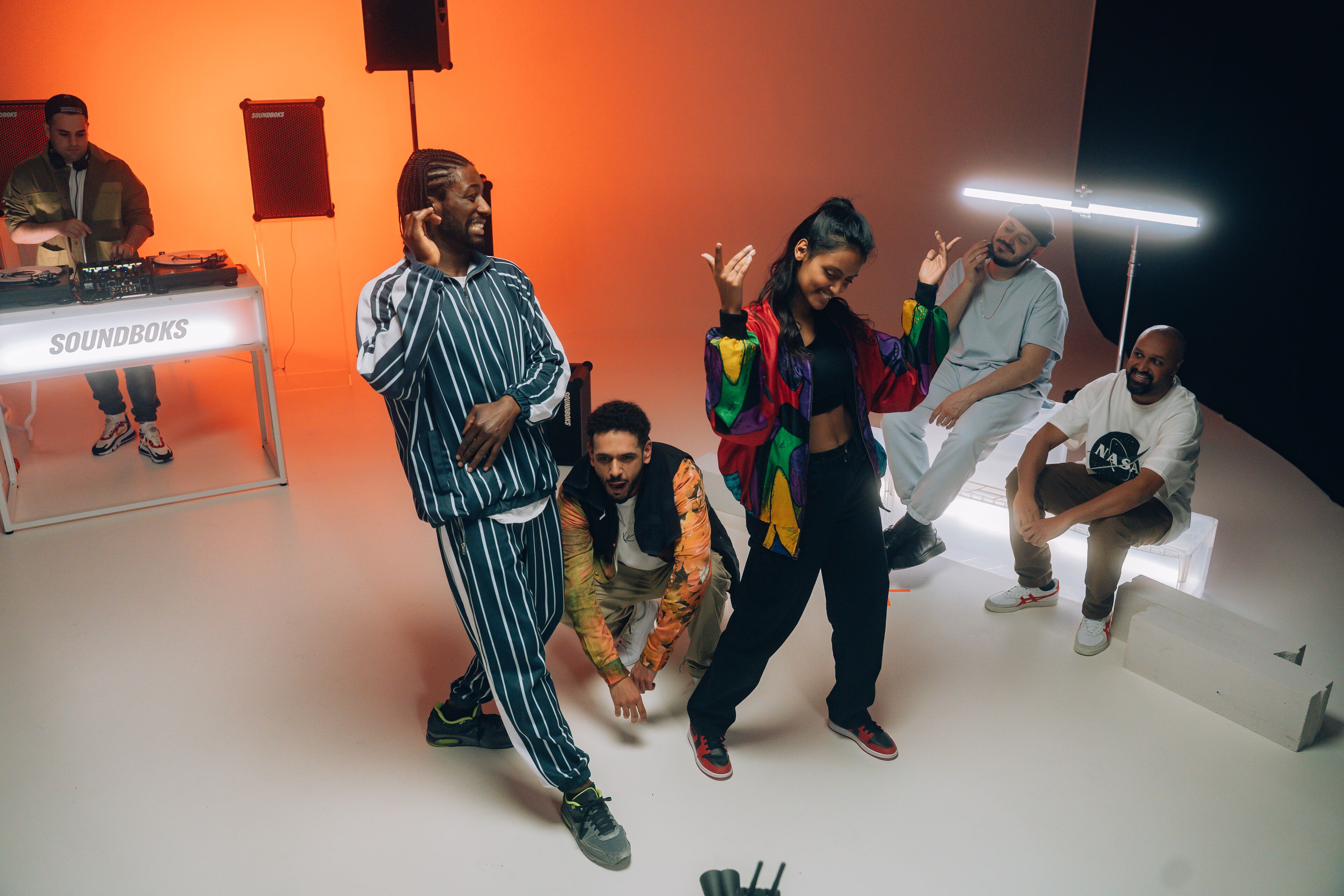 When SOUNDBOKS host
Aaron Night
approached us with his latest idea we were immediately hooked. Finding a new way to experience art and music in the digital age with three producers, three dancers, and a whole lot of creativity? Sign us up!
Scroll down for the full video. 
The concept of "Catch the Beat" stemmed from a strong desire to empower artists on the scene who haven't been getting enough attention and to shine a light on up-and-coming dancers and producers in Germany. In the past, everything belonged together; DJs, producers, dancers, graffiti, beatboxing - it all melted together in one beautiful, creative mess. A concept that has been getting lost lately and Aaron wanted to create an opportunity to bring it back. A simple concert; Producers create music and dancers bring it to life, giving artists the freedom to show off their skills in their own way. 
"SOUNDBOKS is the perfect tool to transport feelings and make them tangible. And nothing is better than FEELING a loud beat." 
Aaron Night, Creative Director, Choreographer, and SOUNDBOKS Host
With the help of no less than 5 SOUNDBOKS, Aaron showcased three producers and three dancers all with their own unique sense of style and creativity. In the lead up to "Catch the Beat", each producer created three beats, one for each dancer. On the day off, each dancer freestyled to three different beats that they had never heard before. The result? We think you're better off seeing it for yourself:
Featured in the video are dancers
Ben legion X, Luwam Russon, and Dalil Wave. 
Ben is 32 years old from Wuppertal with Ghanian roots. For him, dancing is so much more than a job - it's his biggest passion. Travelling the world and exploring dance in all its shapes and forms is what gets Ben out of bed in the morning. And what really drew him into "Catch the Beat" was the music - combining different energies and influences. 
Luwam is 24 years old from Nuremberg with roots in Eritrea. A professional dancer working on everything from dance battles to TV commercials to teaching and acting, Luwam loves drawing inspiration from the people around him. Her favorite thing about "Catch the Beat"? Being able to express herself freely to music she had never heard before and simply letting herself be inspired by the DJs. 
Dalil is 28 years old from Essen with Moroccan roots. Dalil is a professional dancer who runs a non-profit association where he works with kids and youths on dance theatre projects. Strongly influenced by this uncle at a young age, music and dance have been a part of Dalil's life since before he can remember. He thought that "Catch the Beat" was a great way to showcase the true quality of the dancers - having to improvise and come up with something fluid and beautiful on the spot. 
The three producers dropping amazing, never before heard beats were Just A Kid, Joseph Wu, and Q Rush. 
Just A Kid is 32 years old from northern Germany. His two biggest passions in life are food and music and he draws his inspiration from travelling and emotions - talking to people from different parts of the world about their culture and way of life. His favorite thing about "Catch the Beat" was creating something new that he can look back on and be proud of in the future. 
Joseph Wu is 40 years old from Eritrea, currently living in Wuppertal. A DJ and beatmaker he also has a full-time job as a chemist. Currently working on a collaboration with a big symphony orchestra, Joseph loves to combine different facets of music to create new and unique sounds. The way in which dancers translate music through their body language is what drew him in and convinced him to be part of "Catch the Beat". 
Q Rush is 27 years old from Frankfurt. A music producer and DJ, Q is also working towards a master's degree in Creative Business. Drawing inspiration from his surroundings, Q first and foremost makes music for himself. Finding the clash between dancers and producers/DJs fascinating, "Catch the Beat" also gave him the chance to hook up with like-minded individuals from across Germany for creative exchange. 
If you liked what you saw here, keep your eyes peeled on Aaron and all three dancers and producers. We are bound to see some awesome things brewing over the next few years. 
CATCH THE BEAT - Creative exchange at eye level with a whole lot of feeling!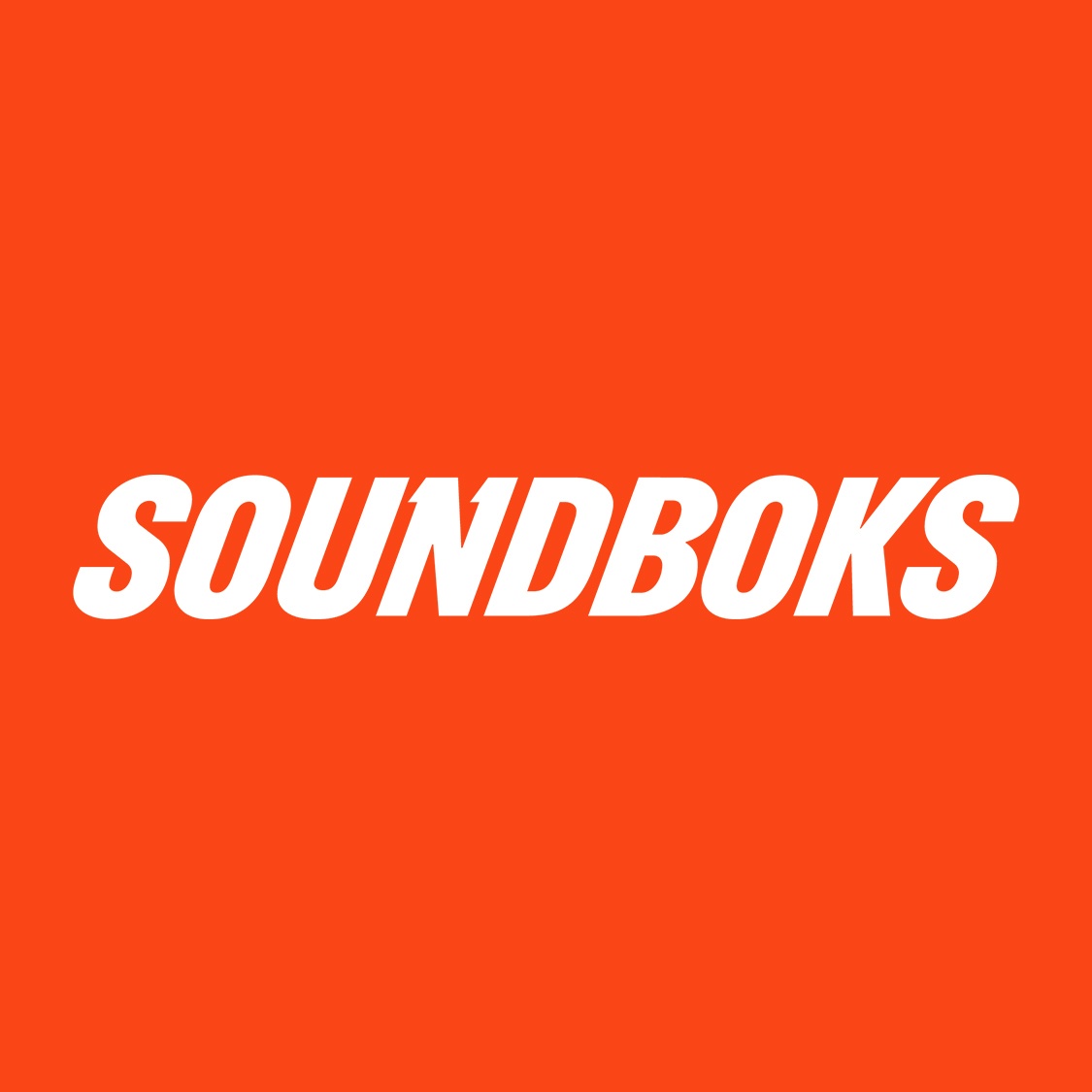 article.authorProfile.title
SOUNDBOKS is the world's first and only Bluetooth Performance Speaker. Beautifully loud, wirelessly pairable, amazingly durable, surprisingly lightweight and the only wireless speaker with a swappable battery.
article.relatedPosts.title.morePostsIn
global.lifestyleCategory.title