SOUNDBOKS × ANNA T-IRON GRILL
article.subHeader SOUNDBOKS, starring Anna T-Iron - Artist for SOUNDBOKS Limited Edition Grills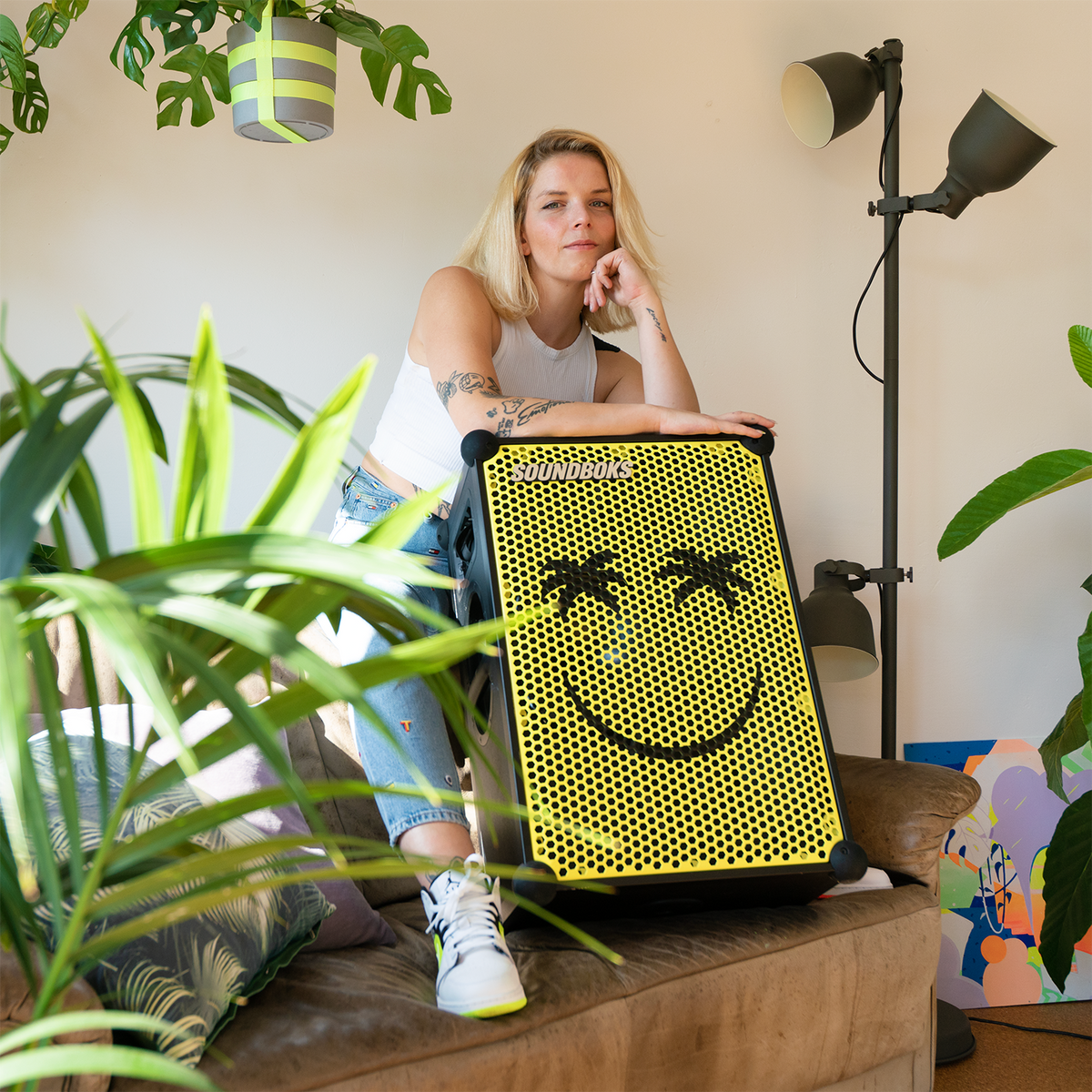 "Take me to a place, where there's music and there's laughter"
- First Aid Kit
We hope that whenever and wherever you have your SOUNDBOKS with you, you are in a place surrounded by music and laughter. But if it happens that the laughter is a little hard to come by at the moment, we've got just the thing for you. 
Our second limited Edition Artist Grill has just hit the virtual shelves and for this month's drop we have teamed up with German multidisciplinary artist Anna T-Iron. Anna is based in Hamburg and likes to view the whole world as her very own artistic playground. There's not a thing she wouldn't attempt to spray, paint, or upgrade with a touch of color and a dash of imagination. Anna draws most of her inspiration from her travels and precious time spent with friends, but a good colorful spread of luscious fruit is just as likely to get her creative juices flowing. Though, when push comes to shove, music is the baseline that Anna needs more than anything else in her life. 
"My art wouldn't exist without music. If there were no music, I would probably have become a gardener."
- Anna T-Iron, Artist
Anna's Artist Edition SOUNDBOKS Grill is sleek yet eye-catching and is bound to put a smile on the face of even the grumpiest of party-goers. Complemented with a creative sticker pack that will give your speaker a whole new identity.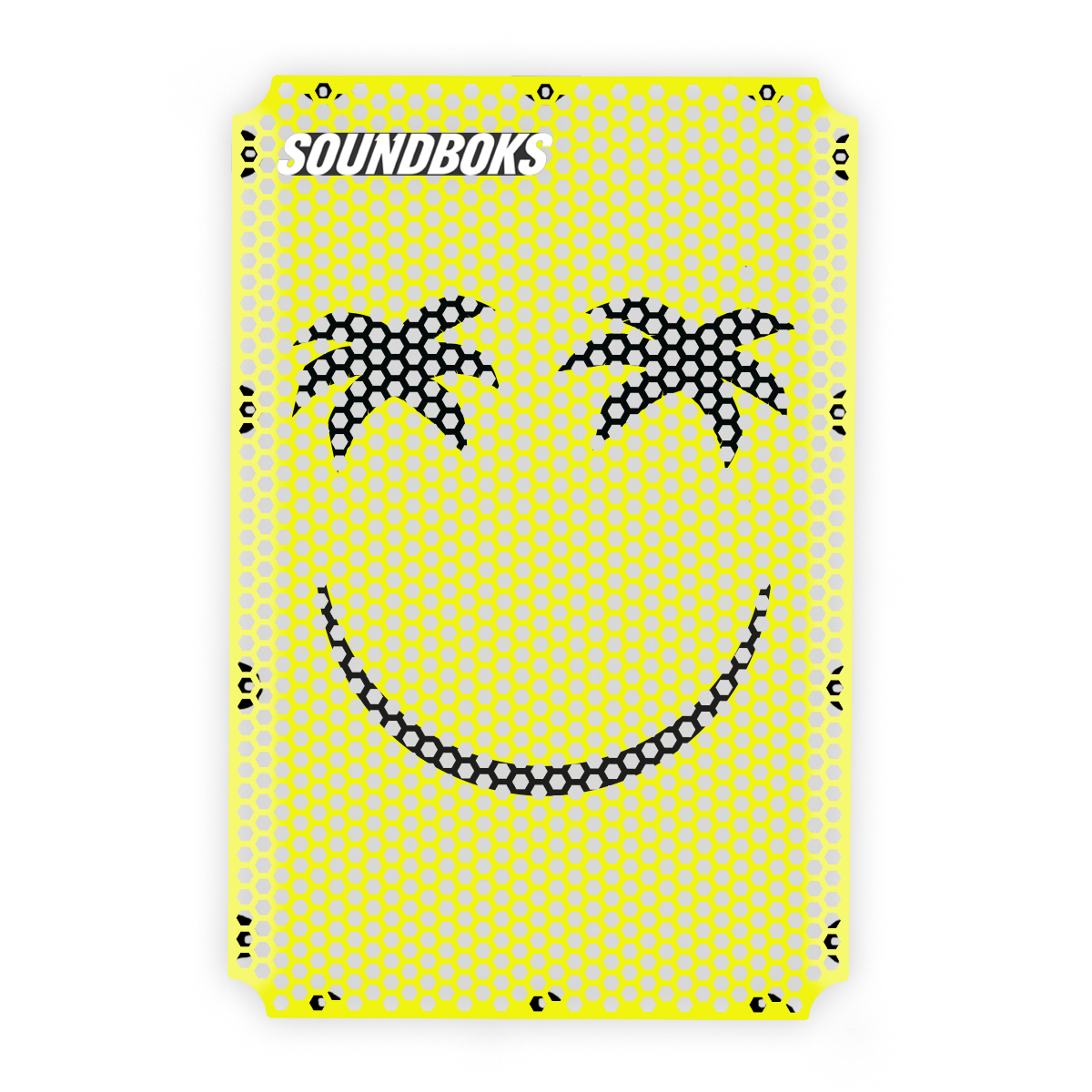 To get your hands on one of these limited edition grills, be sure to hop on to the SOUNDBOKS website
@4 PM on Tuesday, August 4th
. Anna's grill will be available in the German and the Danish webshop, but make sure you're quick - once they're gone, they're gone. We will keep you posted on the upcoming drops, so if you don't manage to snag one of Anna's masterpieces - don't fret - there will be more awesome collabs coming your way soon.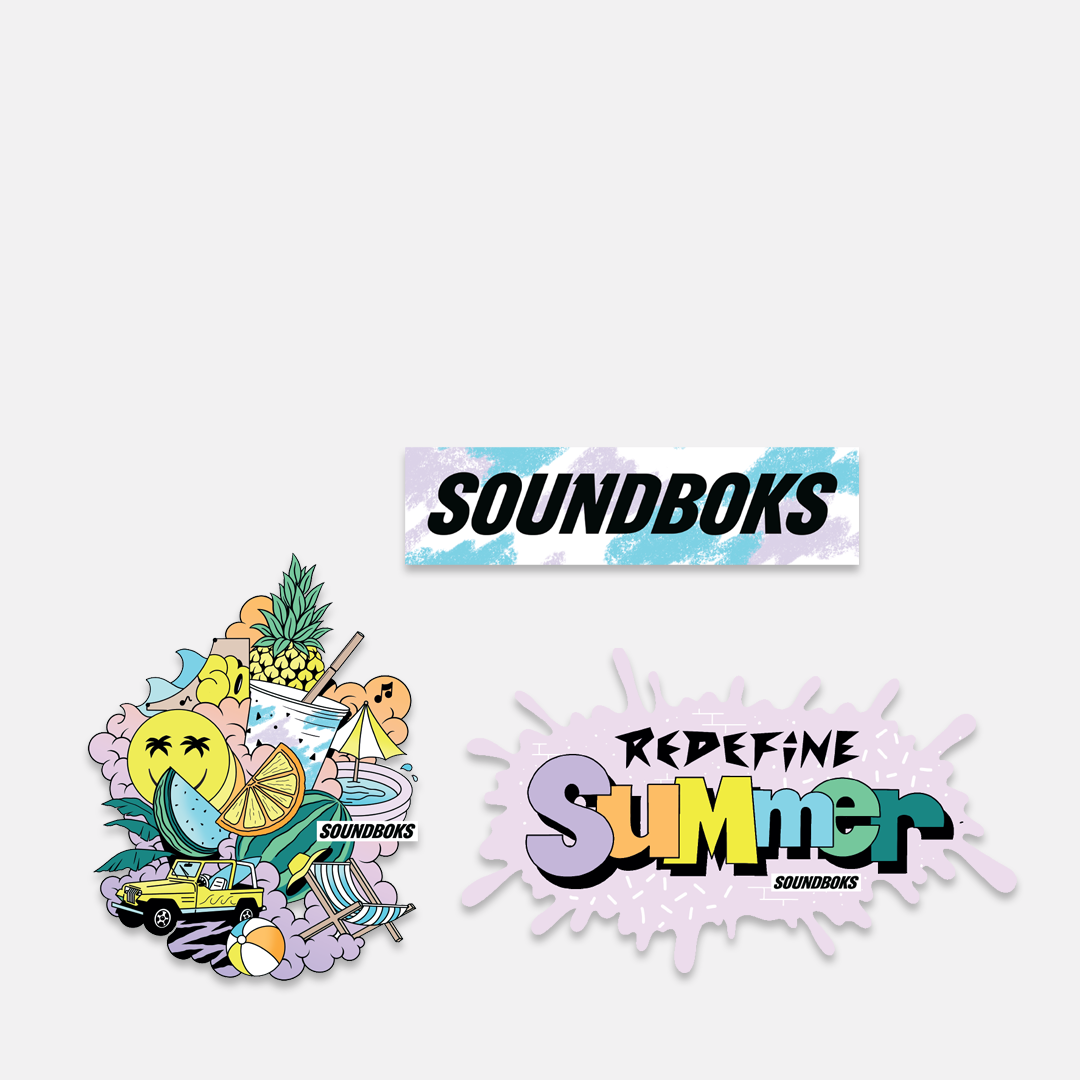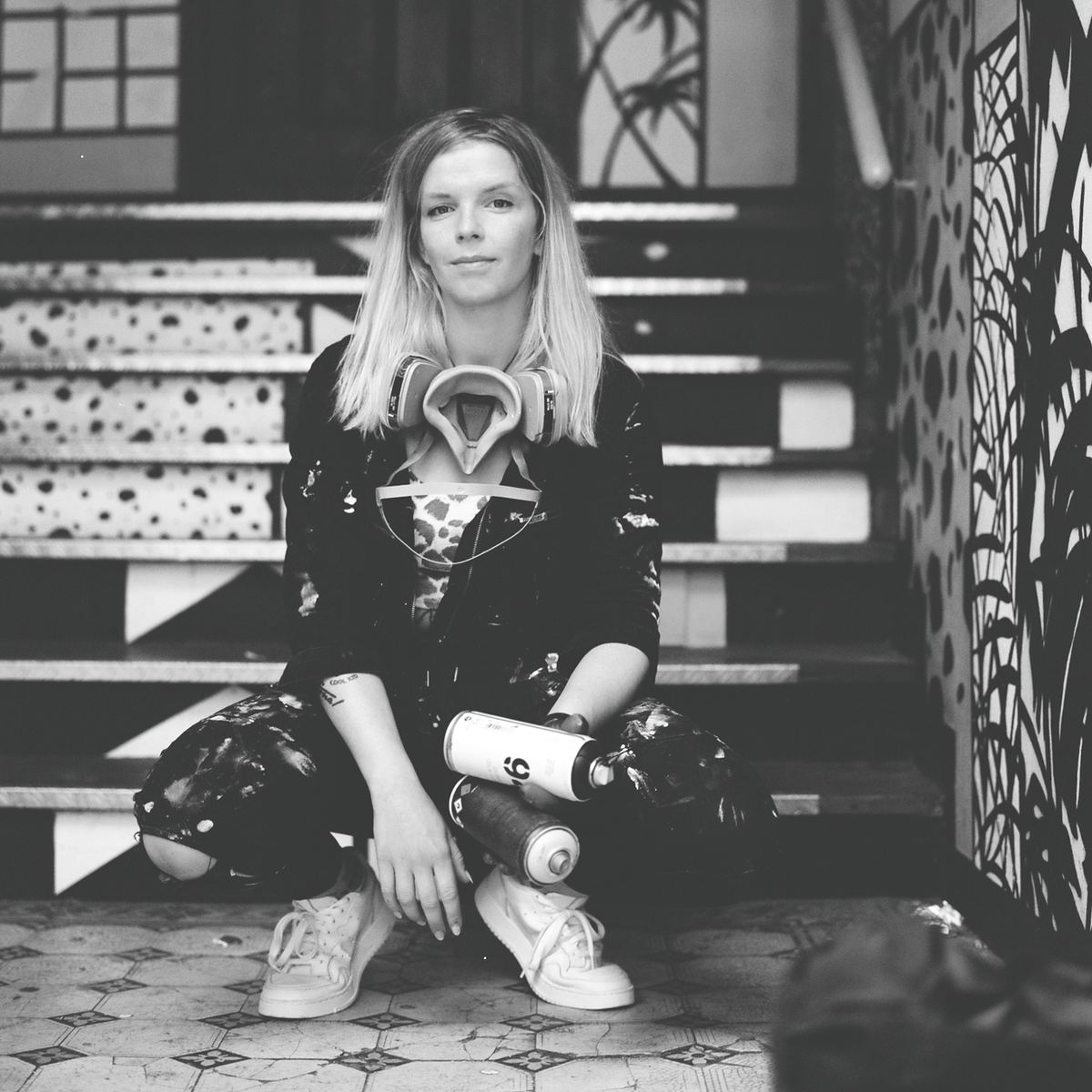 article.authorProfile.title
Anna T-Iron Eisenhauer is a multidisciplinary artist based in Hamburg. She is just as happy painting murals as she is designing SOUNDBOKS grills and loves incorporating the written word into her art. Growing up in a small town, Anna always dreamed big but stayed grounded with the help of her mother's wisdom - "Give your children roots as well as wings".
article.relatedPosts.title.morePostsIn
global.productCategory.title