A tribute to Danish LGBT+ music
article.subHeader SOUNDBOKS starring LGBT+ Ungdom - political, advisory, and social organization for LGBTQ+ persons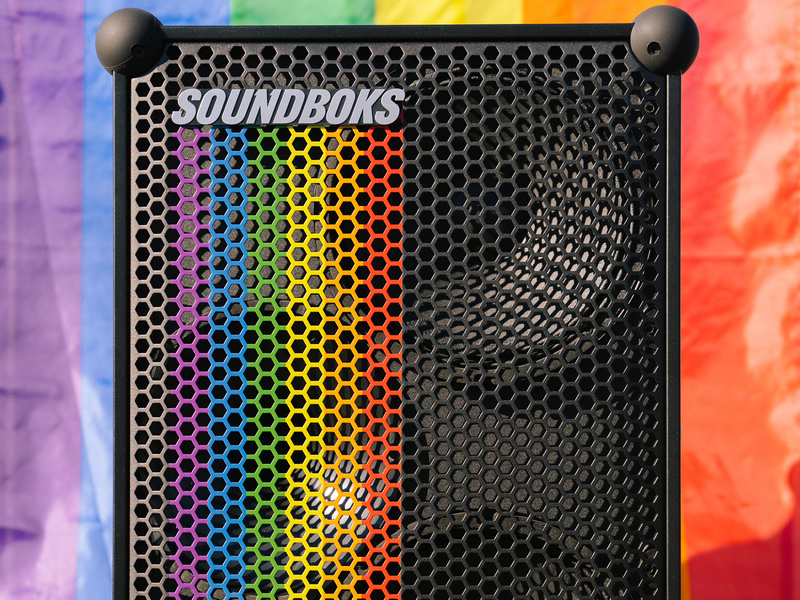 LGBT+ Denmark and SOUNDBOKS have teamed up to celebrate Danish LGBT+ musical history and its crucial importance in a brand new collaboration.
Check out
this playlist
made by LGBT+ Undgom while you read about the musical history.
From the start of the flower children's revolt by way of the AIDS crisis and up until today, music has inextricably been linked to the Danish LGBT+ movement. If you walk along Vesterbrogade in Copenhagen on a Saturday in August and see the pride parade pass by, you will no doubt hear the same handful of iconic songs at least seven times in various different places in the procession - and each time with an ensemble of LGBT+ people singing along as loudly as they possibly can.
Throughout history, both artists and specific songs have been crucial symbols used by LGBT+ communities around the world to express themselves and to find comfort and pride in. With the launch of the Limited Edition
SOUNDBOKS × LGBT+ UNGDOM
,
we want to pay tribute to Danish LGBT+ music and the impact it has had over the last 50 years. 
The uprising
"The sun is shining and I am cheering: I am the clown in your heroic quatrains. I'm gay and I'm happy about it. "
- Bent Jacobsen
Lyrics from Bent Jacobsen's song "Til en Mandschauvinist" ("To a chauvinist")  from the 1975 album "Bøsse" ("Gay") that's sung in unmistakable protest-folk style. An album that very few dared to buy upon its release because it is full of exaggerated confessions about a gay man's love and pride in his own identity. An album that would go on to have significant impact.
In the 1970s, "gay" was still an insult strongly associated with oppressive notions of gay men. In retaliation of this Bent Jacobsen and a group of friends took to the podium at the "Gays' Liberation Front" dressed in vintage "Grandma" dresses and painted fingernails aiming to, in protest, fulfill the world's strongest prejudices. 
The '70s also represented the first major social and political change in Denmark. Men were allowed to dance together in public and the minimum sexual age of 15 was introduced for homosexual as well as for heterosexual relationships. The attitude among the population quietly began to change, and Bent Jacobsen's groundbreaking album was, in many aspects, the soundtrack to that development.
The pain
During the following decade, LGBT+ music went from being a small-scale movement in the bohemian environments of Inner Copenhagen to being played regularly on public Danish radio and a steadfast part of prime-time television. International stars such as Boy George and Elton John attested publicly to being bisexual, and Madonna exploited new media channels such as MTV to pay homage to free sexuality and degraded gender roles in provocative music videos. The world was changing and beginning to see things more clearly. 
Homegrown hero, TV, and radio profile Kim Schumacher was a big part of conveying the global musical breakthrough. Doaning dark eye shadow broadcasting from an all-white, '80s futuristic studio he managed to shift the Danish public's understanding of gender - both through his own eccentric appearance but with the help of influential music videos from the US, the UK, and of course Denmark.  
Another big influence on the Danish LGBT+ music scene was Anne Linnet's. Her album 'Marquis De Sade' hit record stores in 1983 and caused quite a stir. The cover shows a woman with her hands tied behind her back, her face covered and wearing nothing but a t-shirt and stilettos, representing Anne Linnet's sadomasochistic confession. The album's frivolous lyrics and hits such as "Glor på Vinduer" ("Glare at windows'') were what really helped establish Anne Linnet as one of Denmark's biggest LGBT+ icons to date.
"Beat me out, beat me down, beat me to infinity, burn me out and burn me off, beat me until I can do nothing, tear and peel everything now, whip my heart completely when my crying goes too far, stop and let's make a little love."
- Anne Linnet
While Linnet's album pays homage to self-inflicted pain, the '80s and '90s sadly brought a whole different kind of pain and suffering to the Danish LGBT+ community.
AIDS, still quite unknown at that time, ravaged the Danish LGBT+ community and resulted in thousands of deaths. The fear of the disease and with it the stigmatization of gay and bisexual men was a major setback for the LGBT+ fight.
In 1988, the AIDS Foundation published the support song "Den Jeg Elsker, Elsker Jeg'' ("The one I love, I love") - a collaboration created by four of the great Danish singers of the time. Søs Fenger, Thomas Helmig, Sanne Salomonsen, and Anne Linnet's melancholic but uplifting hit is still perhaps the country's most iconic LGBT+ anthem and a no-brainer on any pride playlist.
The free space
Music has always been a safe space for gender and sexual minorities. In clubs, during pride parades and festivals, at bars, at home - music has offered a world of beats to inspire carefree dancing and ballads to provoke vivid daydreams.
During the '00s, all of Denmark learned how to feed horses with the palm of their hand, as Fagget Fairy's "Feed The Horse" took over dance floors across the country. At the same time, Bryan Rice took care of any hangover melancholy that might follow the day after. 
Today, the LGBT+ music scene is bigger than ever with new artists like MOODY, Freja Kirk, girl crush, Asbjørn, O / RIOH, and Quim sharing the stage with big names like Marie Key.
Music is community. Whether it is in political protest, simply for partying, or mourning, there are few things that can portray this as strongly as the LGBT + movement. And there are few songs that encapsulate it all as nicely as Jens Rosendahl's 'Love Song':
"That life is worth living, in spite of doubt and great difficulty, in spite of that which hurts, and love is and will be, and no matter what the world says, it has our hearts." 
LGBT+ Ungdom Denmark
is a political, advisory, and social department under LGBT + Denmark for people under the age of 25 whose sexuality and/or gender falls outside of the norm. The purpose of their work is to strive for political, social, cultural, and occupational equality at all levels of society. To help them continue and further their amazing work, all of the profits of the sales of our
Limited Edition SOUNDBOKS × LGBT+ UNGDOM
will go directly towards their association.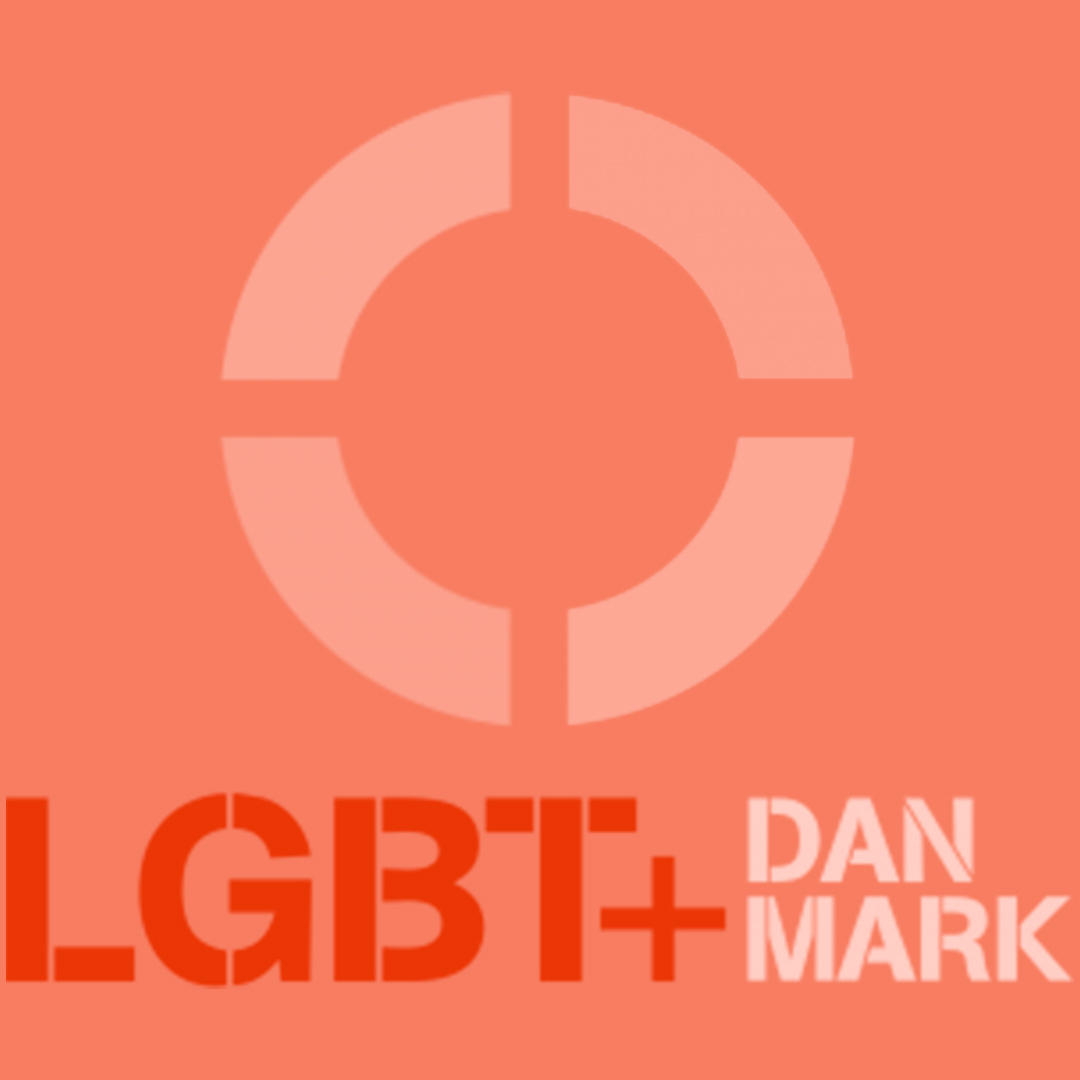 article.authorProfile.title
LGBT+ Ungdom Denmark is a political, advisory, and social department under LGBT + Denmark for people under the age of 25 whose sexuality and/or gender falls outside of the norm. The purpose of their work is to strive for political, social, cultural, and occupational equality at all levels of society.
article.relatedPosts.title.morePostsIn
global.lifestyleCategory.title